If you can order pizza from a vending machine you ought to be able to make one on your grill, right? If we can't do that, then what has this all been for? What's the point of civilization if the average person can't make pizza over an open flame?
Well, hold your horses, slick. There's already a way to grill pizza on your patio, and you don't need to break your wallet or invest in a massive brick oven to do it.
The Kettle Pizza is a stainless-steel rack designed to fit over both 18.5- and 22.5-inch charcoal grills. It's a pretty simple concept: The sleeve fits between the grill and the lid to create a cooking chamber similar to a pizza oven. This allows you to hit the 750°F temperature range ideal for cooking pizza.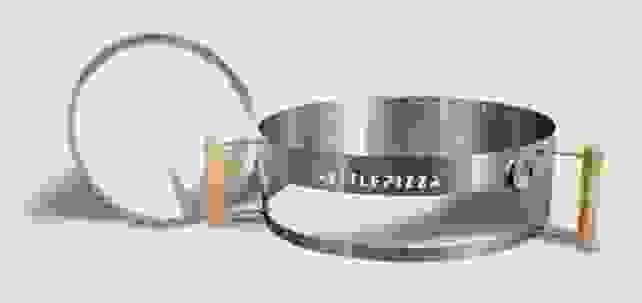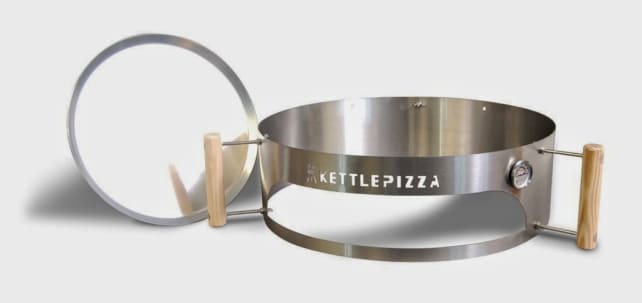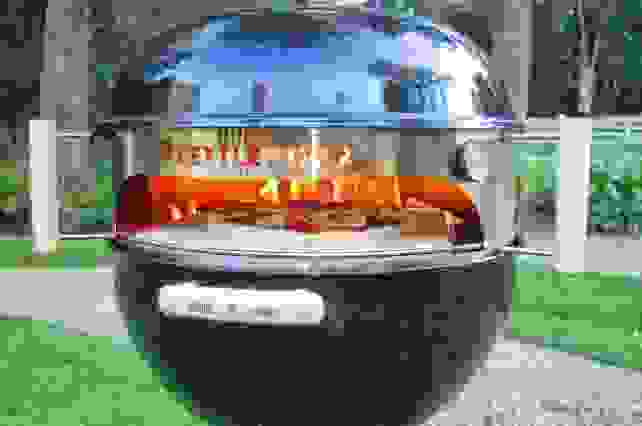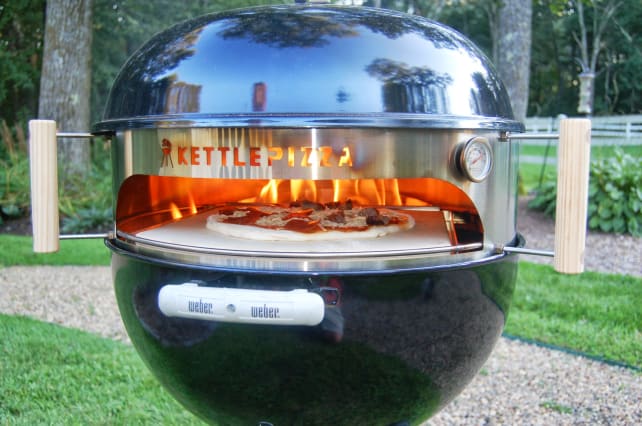 In fact, with that much heat, you'll be able to fully cook a pizza in just four to six minutes—way better, and way more party-friendly than a traditional kitchen oven.
One of these suckers will set you back about $150—pretty steep for what is essentially a hunk of metal.
One of these suckers will set you back about $150—that's pretty steep for what's essentially a hunk of metal. (Granted, it's pretty beautiful.) You'll also probably want to pick up a nice pizza stone, which typically costs another $40 or so.
If you're the DIY type, you could build a nearly identical kettle pizza cooker for about $20. To me, that seems the smarter route. Plus, building things is fun, and you may even learn something about yourself in the process.
Via: Lifehacker
Our editors review and recommend products to help you buy the stuff you need. If you make a purchase by clicking one of our links, we may earn a small share of the revenue. Our picks and opinions are independent from any business incentives.