The Best Baby Food Makers of 2019
By Colleen Kane, July 20, 2017, Updated January 02, 2019
After testing eight models over two and a half days—and making dozens of mushy, baby-ready servings of six kinds of foods—we highly recommend the Cuisinart Baby BFM-1000 Baby Food Maker & Bottle Warmer (available at Amazon). Priced around $130, it does the job of both steaming and then expertly pureeing foods without a lot of fuss.
Making your own baby food can seem daunting, but with the right gear and guidance it's easy. I recently followed the plan in The Amazing Make Ahead Baby Food Book, which shows how to make three months of pureed baby foods in three hours. Spoiler: it took more than 3 hours. But it did make an enormous and varied supply of economical, natural, and nutrient-rich baby food that I'm happy to still have in the freezer (although with my advancing baby and her ever-more numerous teeth, a mushy food format is less necessary).
For that project, I used my early-aughts-issue, Black and Decker food processor. It did okay. It's a workhorse (having served unquestioningly through my vegan years), but it has zero features designed to make baby food-making easier. Now that I'm a puree-making veteran, I wanted to see how the specialized baby food makers stack up. We sought out the highest-rated models on the market, including different types—electric, manual, and hand-held blenders—to suit different people's needs, and gave them a whirl.
We evaluated each baby food maker's performance across multiple food types, with 30 seconds of pureeing per dish. The first round of test foods included soft steamed and peeled apples, tough-skinned blueberries, and steamed dense butternut squash. Then we additionally tested the top three performers (two electric and the best manual) with multi-textured broccoli, leafy green spinach, and as a basic meat, chicken (all were also steamed). This is how they fared.
Updated January 02, 2019
Advertisement - Continue Reading Below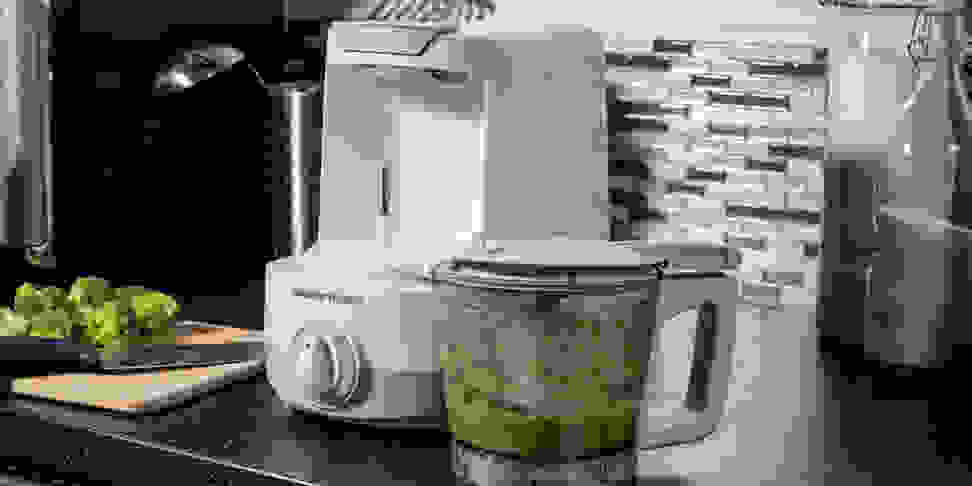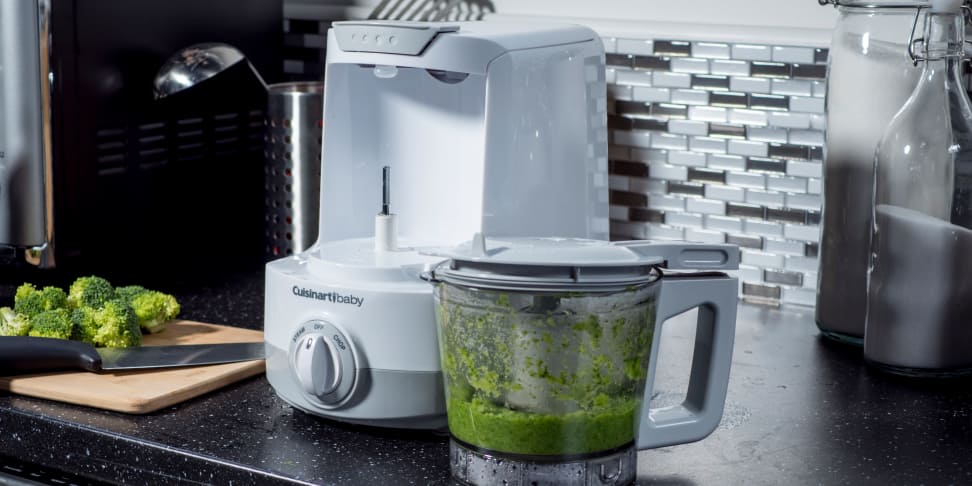 Advertisement - Continue Reading Below