The Best Potty Training Seats of 2019
By Georgia Kral, November 14, 2018, Updated March 15, 2019
Potty training comes with a set of anxieties and worries. How hard will it be? Will there be many accidents? How long will it take? The process can be fraught and is a delicate one that affects both parent and child. So worrying about what kind of potty training seat your child is going to learn this crucial life skill on shouldn't cause any more stress.
That's why, together with my 3-year-old daughter, who has been potty trained for about 9 months, we tested eight different seats to find the best toilet trainer for your family!
There are two kinds of potty trainers: the self-contained chairs that sit on the floor and are used by kids at the beginning of the toilet-training process, and those sit on a regular toilet. For this guide, we tested the trainers that sit on your toilet (and one that replaces your seat altogether) and found the BabyBjörn Toilet Training Seat (available at BabyBjörn for $34.99) is the best of the bunch. Using it was almost like second nature for both me and my daughter. It was secure, sturdy, and had an understated design that appealed to me.
We tested each seat for three days each, evaluating for comfort, stability, aesthetics, and ease of use.
Here are the best potty seats we tested, ranked in order:
BabyBjörn Toilet Training Seat
Jool Baby Potty Training Seat
Summer Infant 2-in-1 Toilet Trainer
Prince Lionheart WeePod Toilet Trainer
Fisher-Price Perfect Fit Potty Ring
Ginsey Peppa Pig Playtime Soft Potty
Munchkin Grip Potty Training Seat
Primo Freedom Trainer
Updated March 15, 2019
Advertisement - Continue Reading Below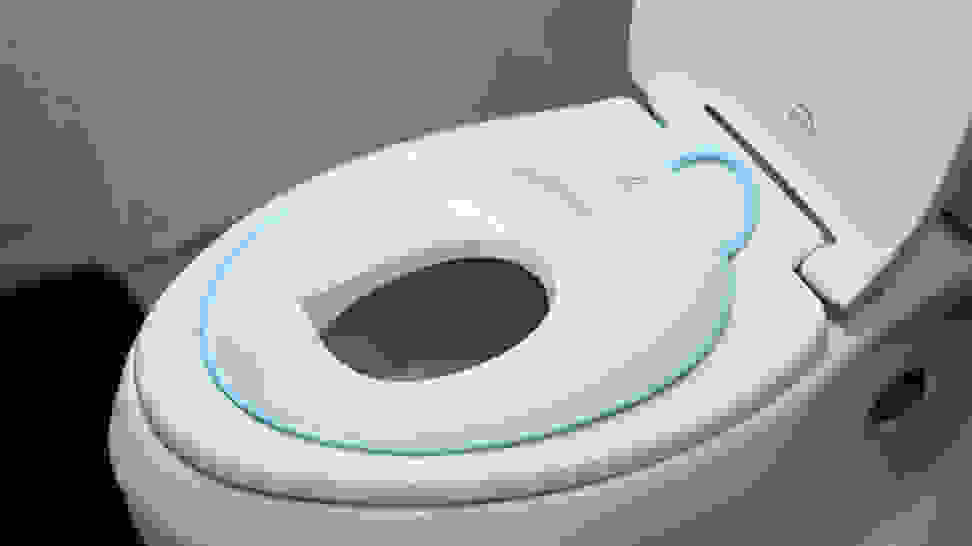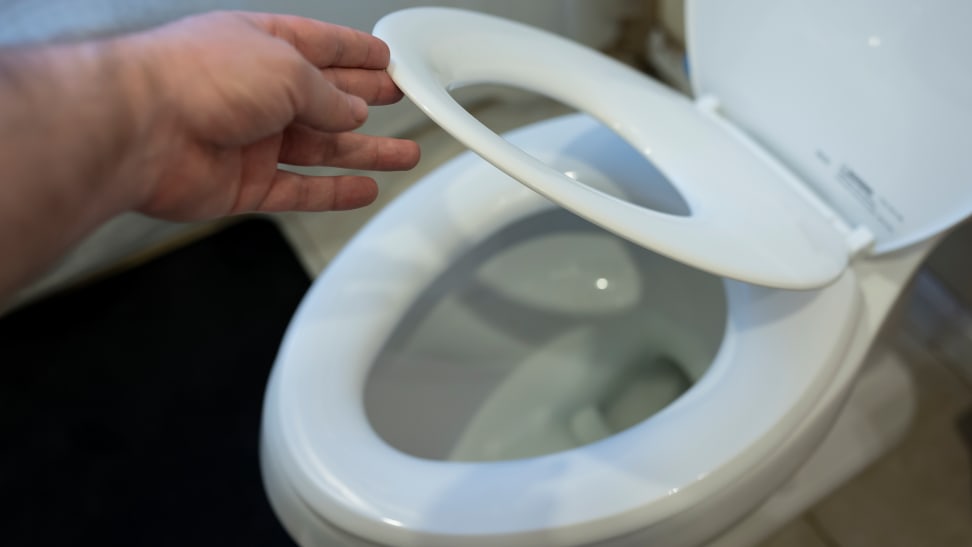 How We Tested
The Tester:
Hi, I'm Georgia Kral. In my career as a journalist, I've reported on many topics, from restaurants and food to parenting and education. I live in Brooklyn with my husband and two kids. When we found out our second child was coming, my husband and I decided to start potty training our daughter right away—the idea of two kids in diapers was far from appealing! She was a few months shy of two when we first introduced her to the training toilet and after about eight months she was fully out of diapers (except overnight). So you can say I've had my fair share of experience!
The Tests: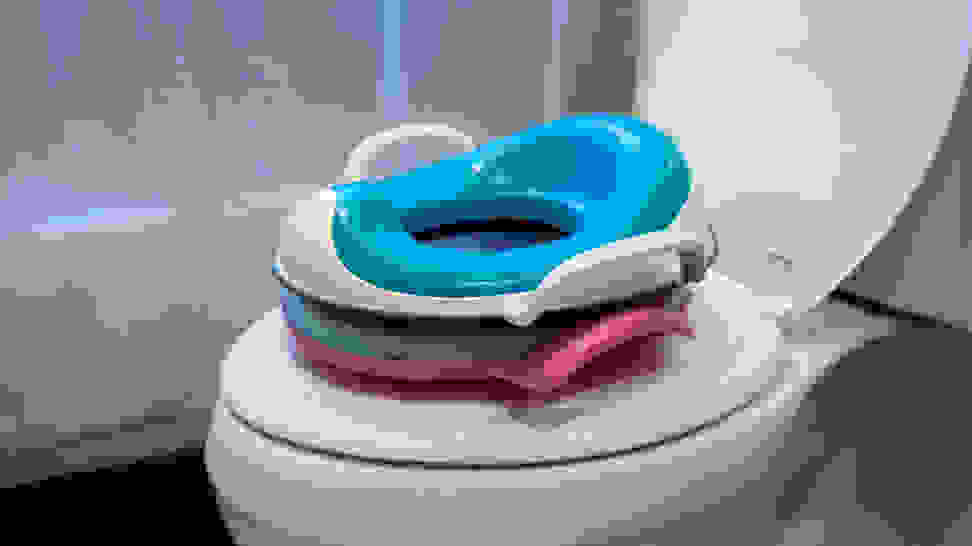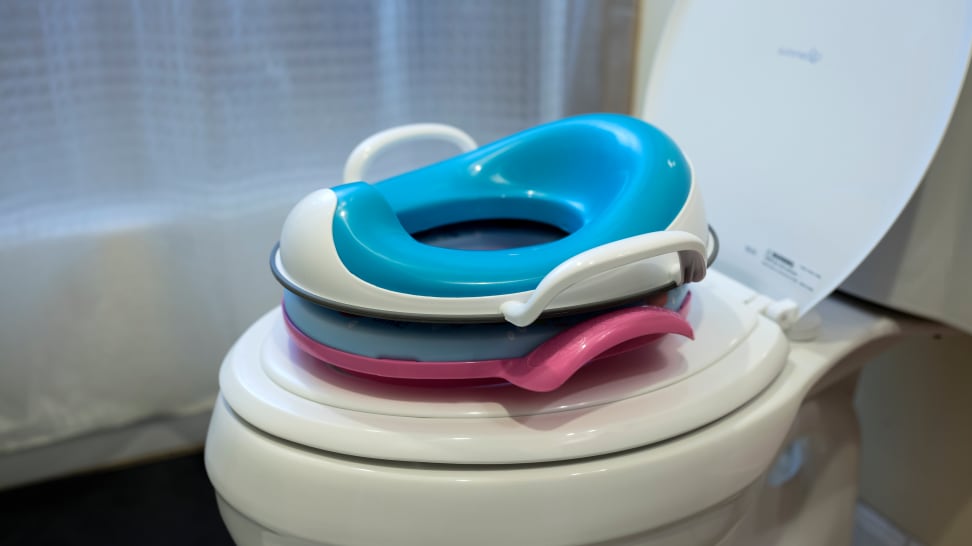 I tested each of these toilet training seats for three days, which equals about 10 to 15 uses per seat depending on the day. We judged each based on the same set of questions like how intuitive was the seat? Was it adjustable? Was it comfortable? Did the seat feel stable? Was it easy to store when not in use? How did it look—both from the child's and parent's perspective? I took notes each time my child used a seat and wrote about her and my experiences after each test.
What to Consider When Buying a Toilet Training Seat
It's important to consider your child's personality, development and also how comfortable they are with potty training before choosing a seat to try. We can tell you which product is best based on our scientific rankings, but some children may require a seat with handles to grip while another may only want to use a potty seat with their favorite cartoon character on it.
There are two kinds of potty trainers, as we mentioned in the introduction. The self-contained training seats are completely separate from the adult toilet. They stay on the floor and are used by kids at the beginning of the toilet-training process. The second type is the potty seat that sits on your toilet. Depending on your child, they may move from the phase one seat to the phase two seat in a few months, or it could take longer. The potty training seats that we tested are generally used for a longer period of time; they are useful until your child is big enough to fit on the adult seat. (And it should be noted, with the exception of the 2-in-1 trainers, all the seats are taken off the toilet when the child is done using it.)
Many parents wonder about how to clean the seats, and about general cleanliness—for good reason. When researching which to buy, keep in mind that potty seats are not gendered; there isn't one that's best for boys or girls. That said, some seats have a taller or bigger front piece, often times called a splash guard. This is designed to assist boys from inadvertently spraying outside the seat. Seats with a larger splash guard require a little bit more cleaning. Overall, cleaning potty training seats is fairly easy and requires a quick wipe down with soapy water. Obviously, the seats that come with a ladder or handles require more attention.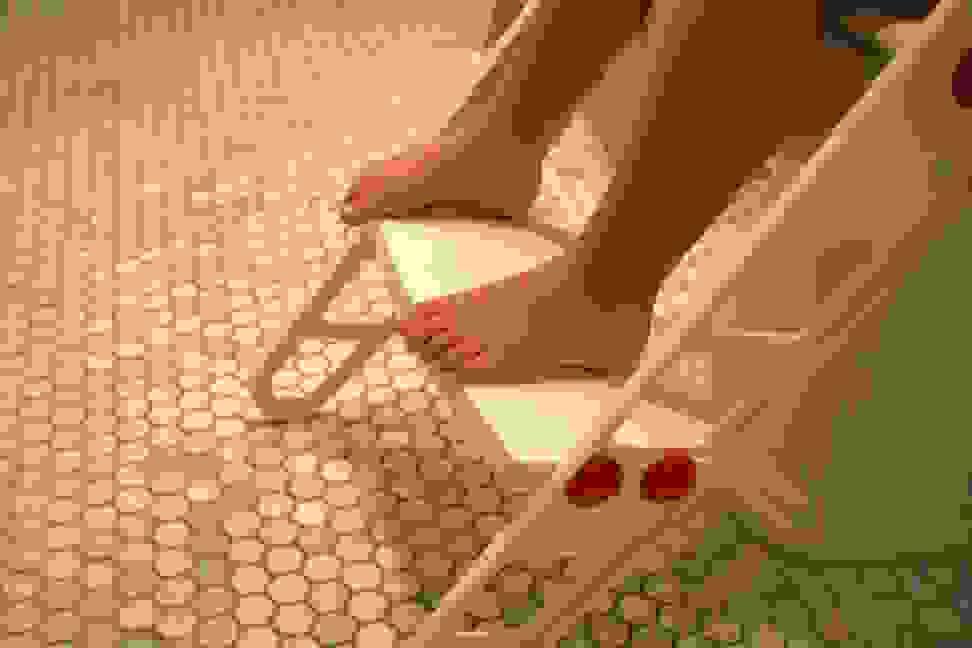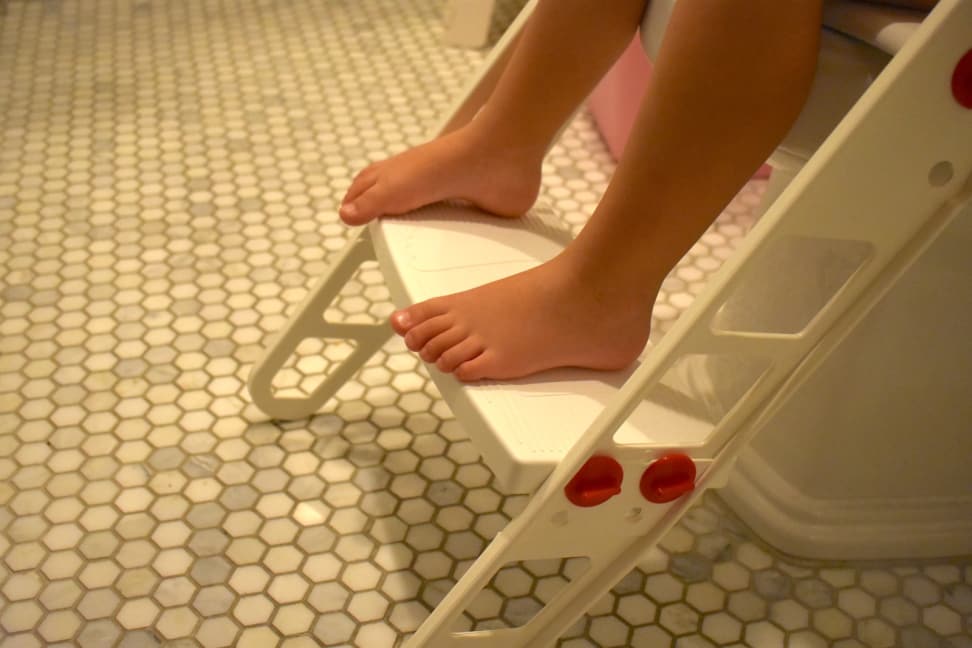 Cost is another factor to consider. Most of the seats we tried are in approximately the same price range, but our number one product, the BabyBjörn, is also the most expensive. And as explained with the Summer Infant 2-in-1 trainer, a higher-end toilet seat may be more suited for long-term use by a family.
Most toilets these days are oval shaped, and most potty training seats are that same shape. But potty training seats will, in general, also fit the round-style toilets. You just place it on the seat and adjust if possible. (Make sure you check the product descriptions before buying.) The toilet we have is oval, and we had no issues with any of the seats not fitting. There are no tools required for except I did need a flat-head screwdriver to remove my current toilet seat before installing the Summer Infant 2-in-1.
For more information on how to approach potty training with your kids, I recommend the book "Once Upon a Potty" by Alona Frankel. There is a version for both male and female children.
---
Other Potty Seats We Tested
More Articles You Might Enjoy
Advertisement - Continue Reading Below