Parenting
17 thoughtful gifts for stressed out parents
Give them something they'll really appreciate.
Credit: Getty/ fizkes
These days parents are feeling so stressed out that it might even feel like their anxiety has anxiety. Parents are dealing with more than they ever have right now—they are teachers, they are working from home and they just can't seem to get a break. We are sure you know some parents who have their hands full and are in need of some serious pampering. Give them a license to chill. Here are some of our favorite self-care gifts to help them destress and take a break from it all.
1. A decadent cut of meat (or fish)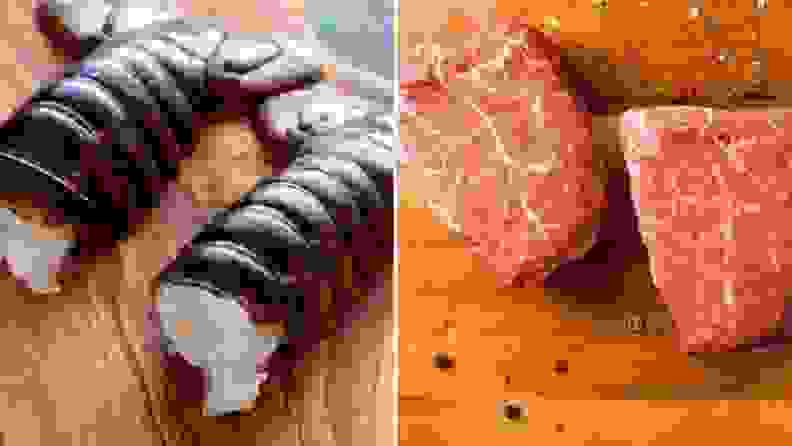 Give the gift of good food. Most Michelin-starred restaurants may be closed right now, but that doesn't mean parents can't be eating like royalty. Crowd Cow allows you to build custom, home-delivered gift boxes of meats and fish that come from small farms, co-ops and independent producers of beef, pork, chicken and sustainable seafood. King Crab, wild Maine lobster, and dry-aged wagyu beef—all sustainably raised and hormone-free—will take date-night-in or dinner solo to a whole new level of culinary excitement.
Get a Crowd Cow custom gift box at CrowdCow.com
2. A robot vacuum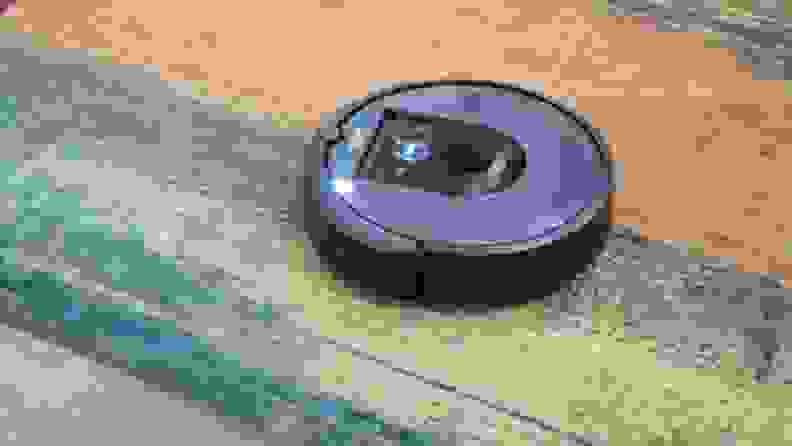 If movies and TV shows from the 80s were to be trusted, we'd all have our house-cleaning robot right now. Short of Rosie from the Jetson's coming to clean your house and talk neighborhood gossip over hot coffee, we'll take one of these robot vacuums to tick one thing off of the never-ending to-do list. This is our staff favorite. It's loaded with smart features and even dumps its own canister.
Get the iRobot Roomba i7+ on Amazon for $799
3. Comfy Bedding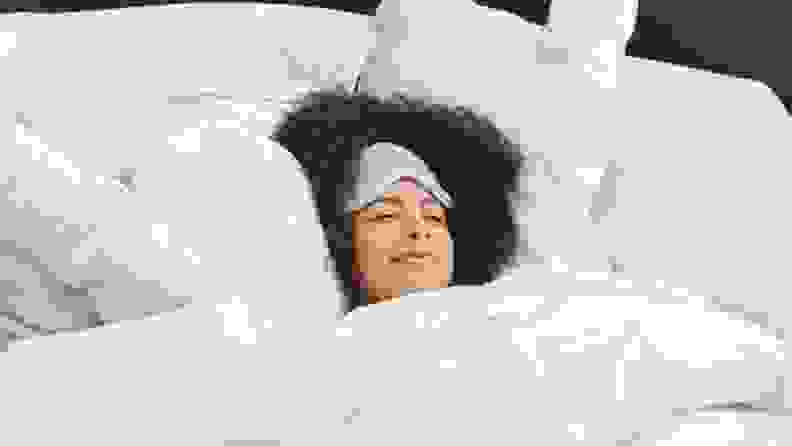 Really what every stressed out parent wants is a night away in a hotel. Short of that, give them the kind of cooling, high-thread count, buttery soft sheets that they might get if they were staying at the Four Seasons. These 480 thread count sheets are described by one reviewer as "ridiculously" soft while another says, "I never want to leave my bed." We know that's something that most parents say anyway, but these sheets will make that statement come from a point of relaxation and luxury.
Get the Brooklinen hardcore sheet bundle at Brooklinen for $228
4. Soothing candles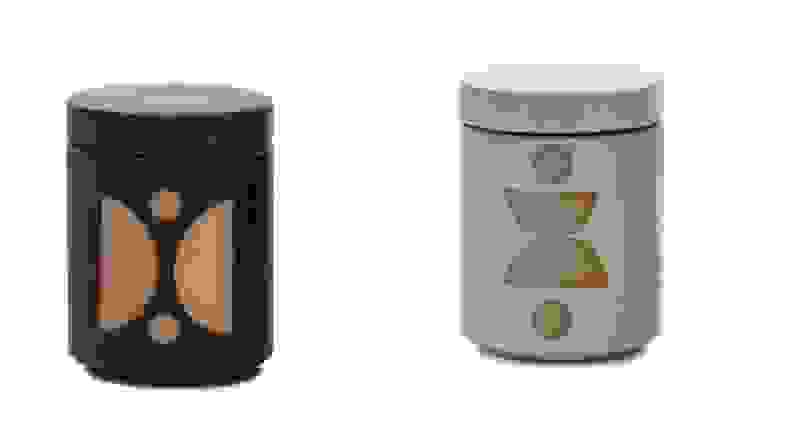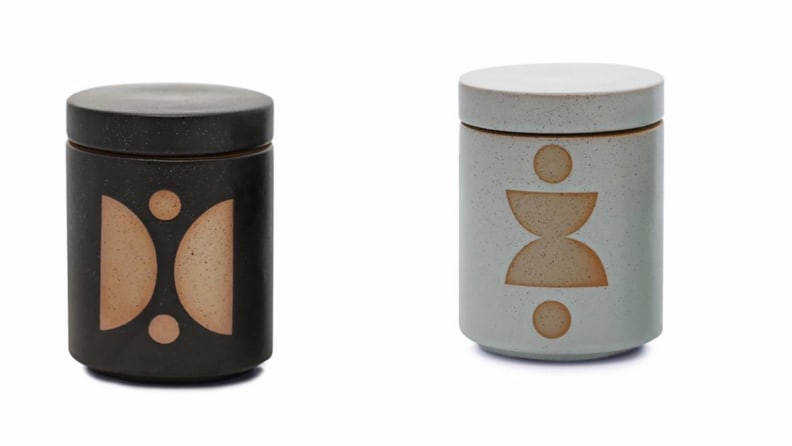 A mind-calming candle in a comforting scent is a self-care must. Paddywax candles are hand-poured in small batches in Nashville—the idea of that is soothing in and of itself! For a true getaway of the senses, we love the earthy scents of this line, like Wild Fig or Spanish Moss. And the vacation vibe of the ceramic-and-wood designs from their Form line, is inspired by gardens and the desert—a perfect visual for someone who really needs a getaway.
Get the Form Ocean Rose & Bay candle from Paddywax for $32
5. A cozy bathrobe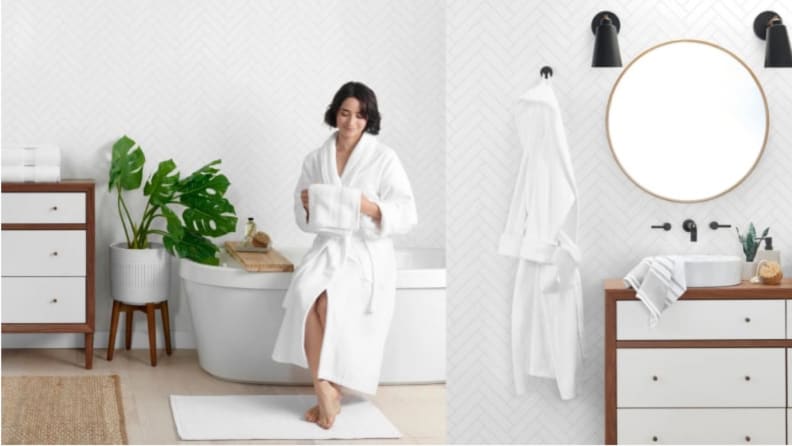 They may actually be looking at a bathroom filled with water toys and strewn with kids' clothes from the night before, but once they slip on this luxurious robe they will instantly be transported to a time when they could spend a full day at the spa—where their every whim was cared for. Fluffy spa robes are like wrapping yourself in a cloud. Maybe it's the anticipation of what's to come, but this spa-quality robe is sure to inspire some sense memory and bring a stressed out parent some cozy calm.
Get the Standard Textile velour robe at Standard Textile Home for $79.00
6. Echo Dot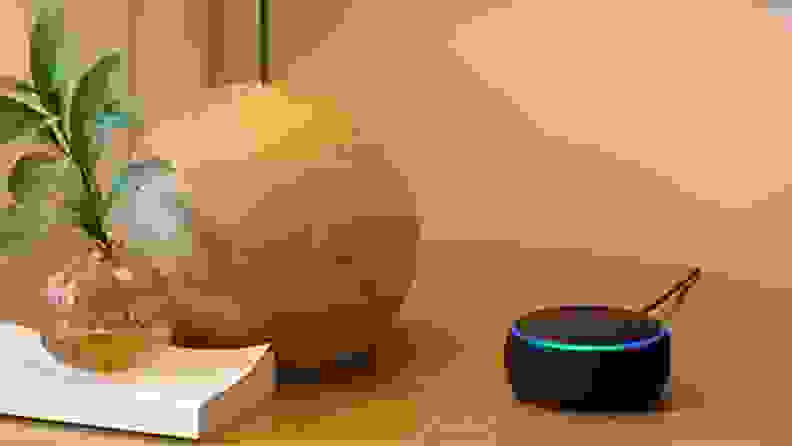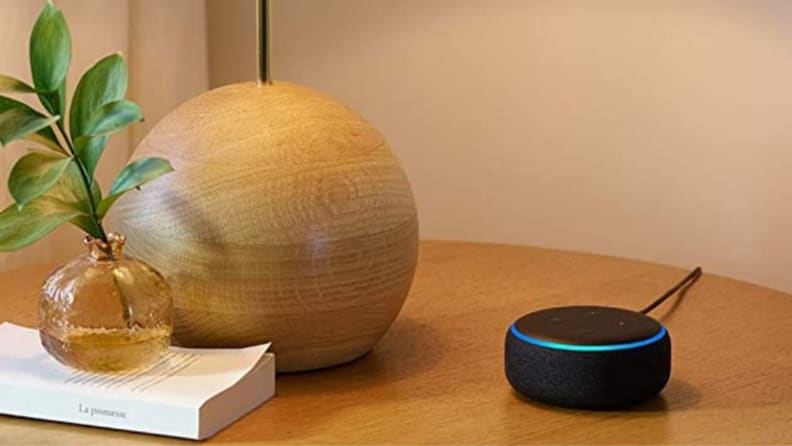 Help haggard parents streamline their lives. What every parent really needs is a personal assistant. An Echo Dot is the next best thing: it can make shopping lists, phone calls, set alarms and timers, suggest dinner recipes, and play a new baby some lullabies. Plus, through the KidMD download, parents can get instant information from Boston Children's Hospital about general health information and symptoms for common ailments and as well as dosages for over-the-counter medications.
Get the Amazon Echo Dot at Amazon for $49.99
7. A smart mug for hot coffee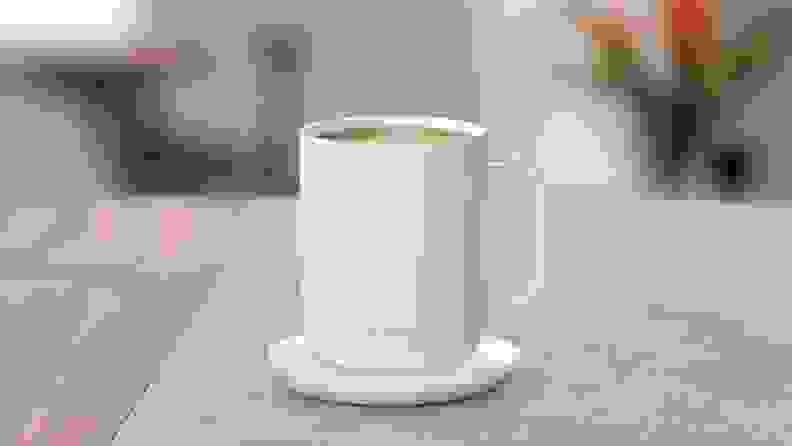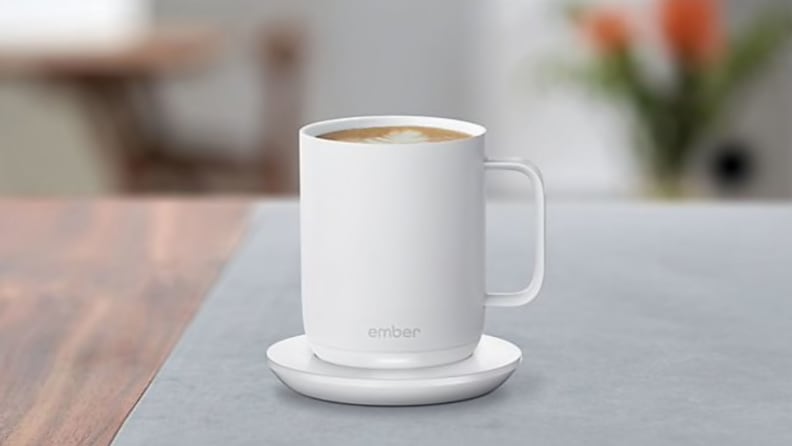 Once you have a kid, you start to feel like your morning cup of coffee or tea is no longer a calming ritual. It turns into a race of how fast you can get your morning fix into you before it's gone cold. Say goodbye to shotgunning coffee. This smart mug allows users to program it to maintain a perfect temperature for hours, ensuring a comforting cup from the first sip to the last.
Get the Ember Mug² coffee mug at Bed, Bath & Beyond for $99.99
8. Memory foam slippers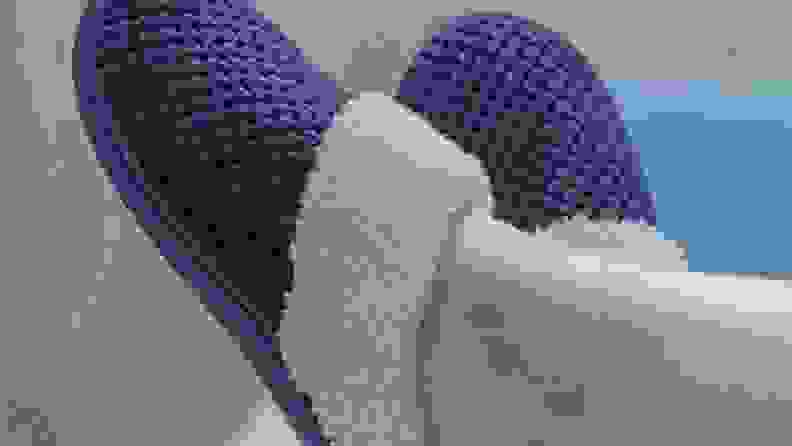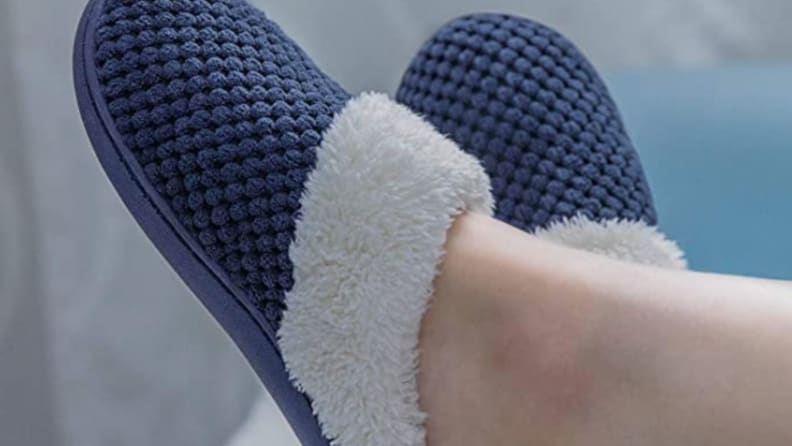 Give a moment of daily luxury with these memory foam slippers. They are reviewed as soft enough to feel like you're "walking on clouds"—yet they have a sturdy, slip-free sole that lets you run to the mailbox without having to change into actual footwear. Three layers of memory foam means your feet feel like they are being wrapped in a luxurious hug each time they slide into these cushiony slippers. And for those who want comfort without getting too hot, these get rave reviews for being "warm without overheating."
Get the ULTRAIDEAS Women's Comfort Coral Fleece Memory Foam Slippers on Amazon for $18.99
9. Indulgent chocolate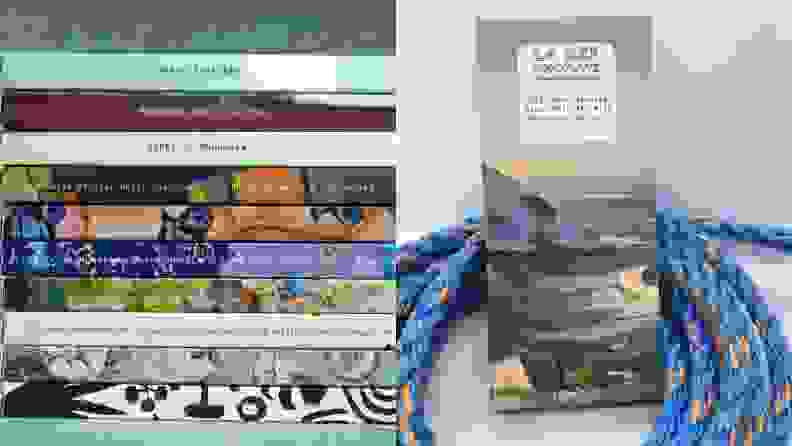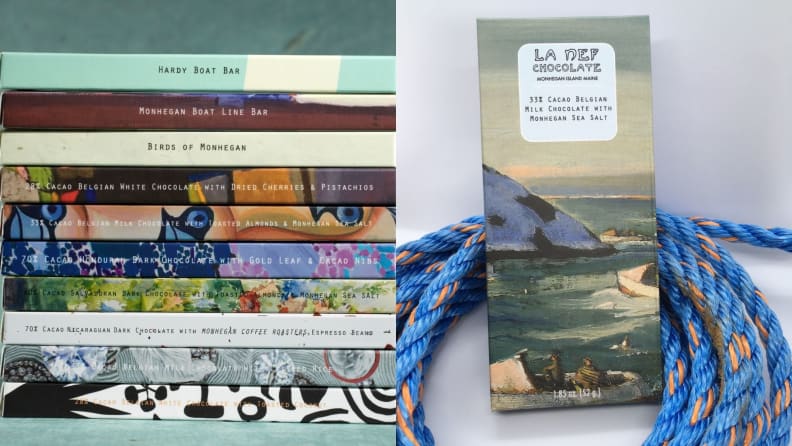 An escape to a remote island is often on a stressed out parent's wishlist. While it's not likely they'll be able to get in an escape to Vacationland, a bite into these artisanal, small batch chocolate bars that were conceived by artists on a remote Maine island really does live up to the Pine Tree state's slogan of "the way life should be." These chocolate bars are not only made with high quality, direct trade chocolate, their labels are all works of art by Monhegan Island artist—an art colony known for inspiring the likes of Rockwell Kent, Andrew Wyeth, and countless others. They are almost too pretty to unwrap, but one bite into them makes for a decadent small escape.
Get La Nef chocolate bars and truffles starting at $7
10. A rejuvenating sheet mask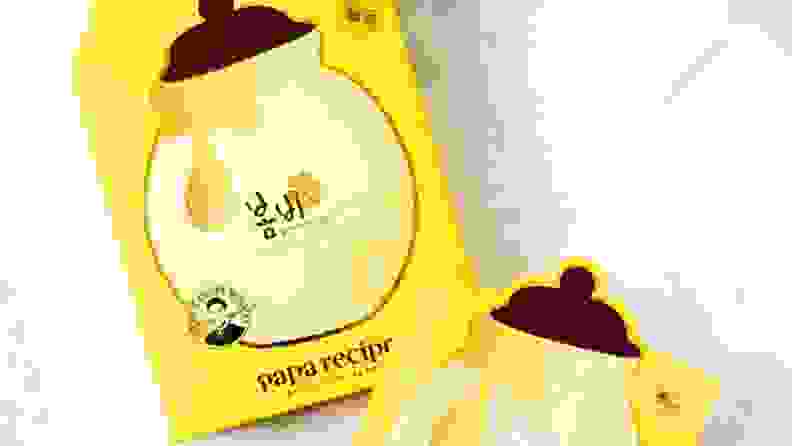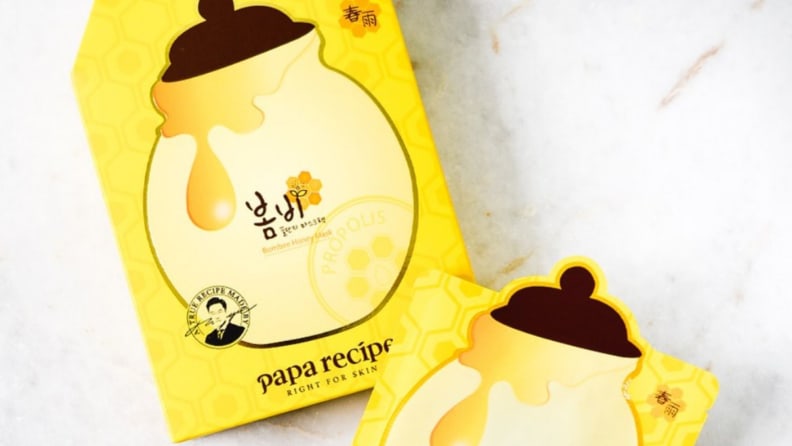 There is nothing like a lazy evening indulging in a beauty treatment (or two… or three). This cult favorite sheet mask smells delicious and is filled with super-luxe ingredients like bee honey, and green tea, citrus and licorice root extracts. This mask replenishes and rejuvenates and—best of all—lets you sit back and unwind while it does all of the work.
Get the Papa Recipe Bombee Honey K-Beauty sheet mask in a set of 10 at OhLolly.com for $26
11. An at-home cocktail kit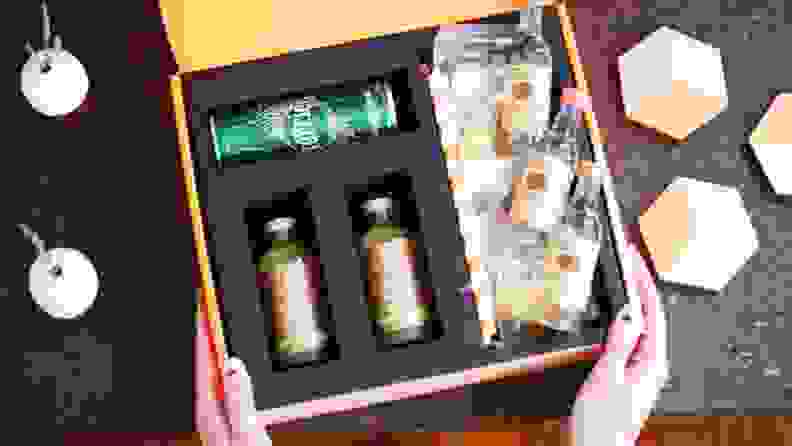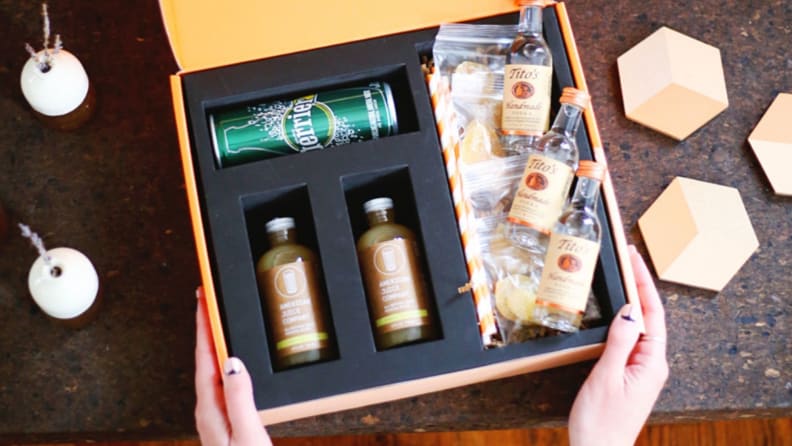 There are few things as relaxing as a perfectly crafted cocktail. Give the gift of bringing the bar to them with an at-home cocktail box. A gift box starts at $49.99 and includes everything they need for an at-home happy hour. An "Everything Box" includes four 50-mL spirit bottles (perfect for making four drinks), an expert-crafted recipe, and either mixers—like a carbonated element or a juice blend—or a cool, new bar tool.
Get the Everything Box from the American Cocktail Club for $49.99
12. A tension-melting massager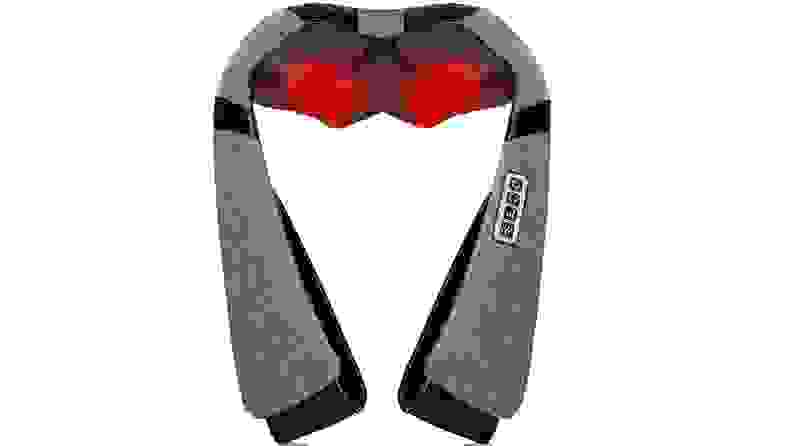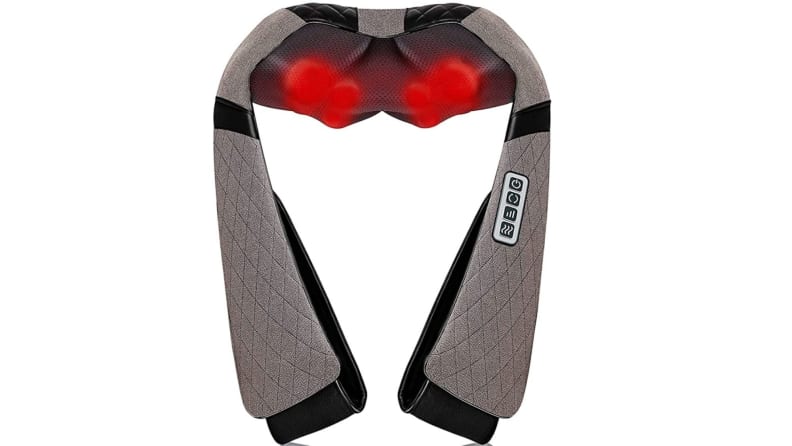 Who couldn't do with an at-home Shiatsu massage? After a long day sometimes all you want is some true relaxation to melt the day away. Cheaper and more convenient than getting regular massages, one of these tension-melters can be at the ready the moment stress kicks in.
Get the Blue Elf Shiatsu Massager with Heat on Amazon for $39.99
13. A blackout eye mask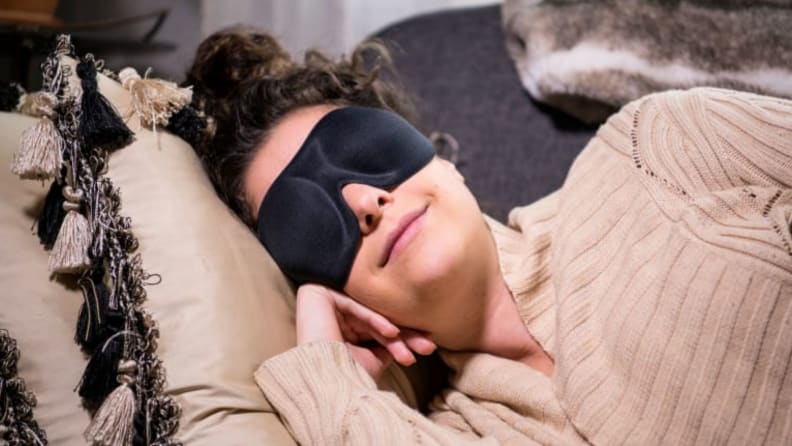 Nothing says, "do not disturb" like a parent in an eye mask. A good sleep mask is worth its weight in gold, like a blackout curtain for your eyes, the Nidra eye mask is the best contoured eye mask we've ever tested. With its contoured shape and ability to block out most light, it lets you sneak in a restful slumber, any time and anywhere--even if it's mid-day while you've cued up Frozen for the umpteenth time.
Get the Nidra eye mask on Amazon for $13.95
14. A life-changing luxury pillow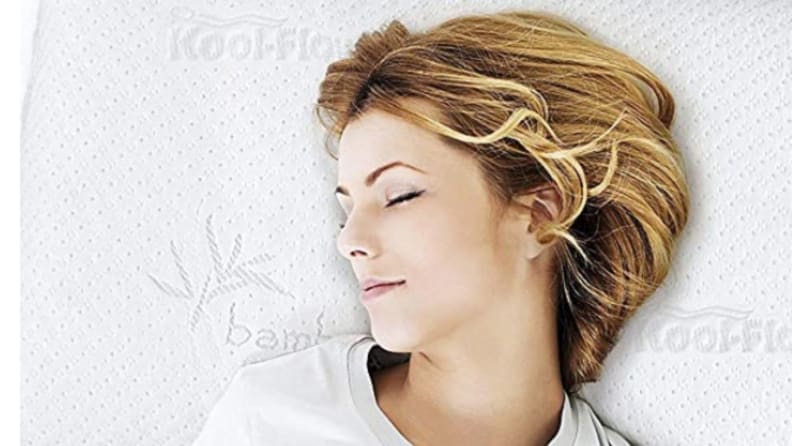 Give the gift of a good night's sleep. This luxurious and supportive pillow is our reviewers' all-time favorite, and promises to keep the neck aligned and—with a Kool-Flow Micro-Vented Bamboo Cover—heads from overheating.
Get the XTreme Comfort hypoallergenic bed pillow on Amazon for $49.99
15. A coffee subscription to start the day off right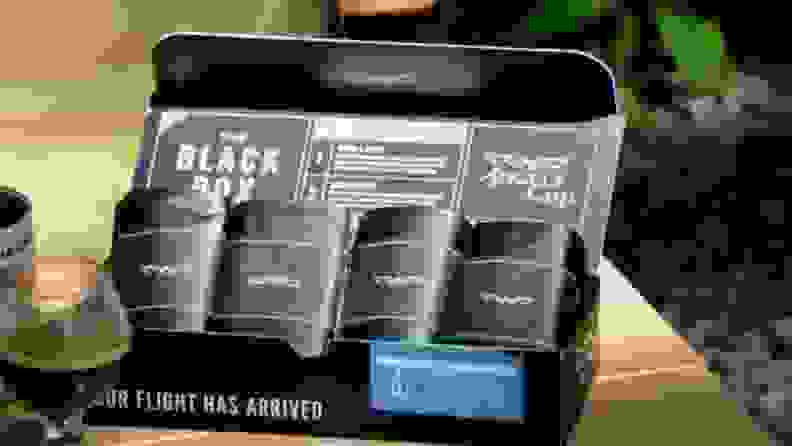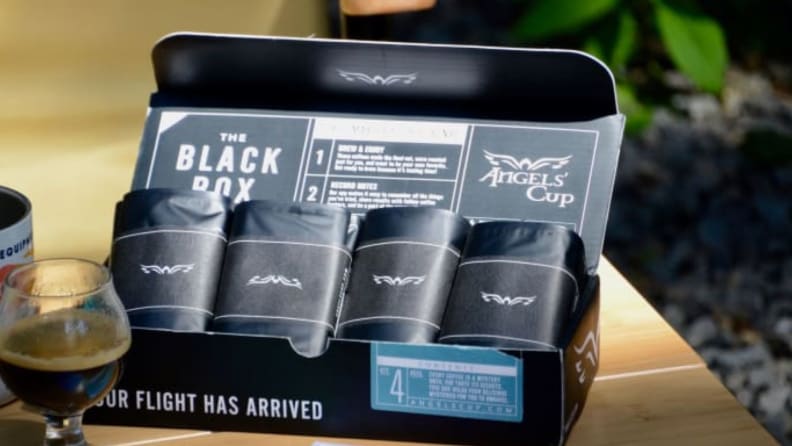 Give them the gift of coffee exploration. With over 100 specialty coffee roasters on its roster, this will take any morning cup from utilitarian to something really special. This subscription-based coffee club specializes in 100% arabica coffees that "rival fine wines in complexity." One of our favorite coffee subscriptions, Angels' Cup is a great gift for both burgeoning and long-time coffee lovers, who want to break out of their daily routine and enjoy something new.
Get the Angels' Cup coffee flight subscription for $10.99
16. An assortment of teas for sipping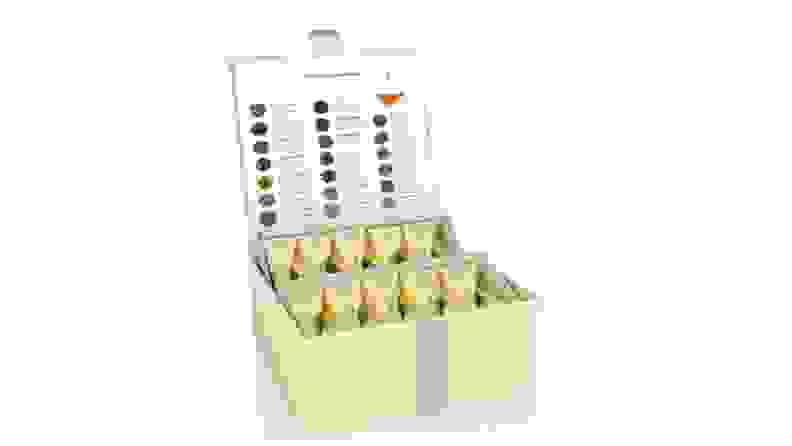 Maybe they aren't coffee people, or maybe they need a soothing sip to get them through the end of the day. This sampler of herbal tea is the ultimate set for stress reducing self-care.
Get the Tea Forte herbal tea sampler set on Amazon for $60.00
17. A CBD soak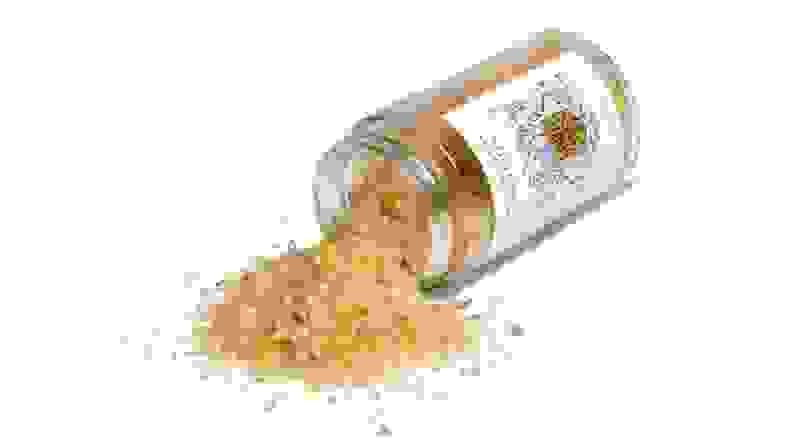 A little bit of CBD will set any stress-out parent straight. Fans of Lord Jones gummies will love a low-key soak in the brand's CBD-infused bath salts. Natural flower petals, essential oils, and Himalayan pink salts make for the perfect in-home spa-style soak.
Get the Lord Jones High CBD bath salts at Sephora for $65.00
The product experts at Reviewed have all your shopping needs covered. Follow Reviewed on Facebook, Twitter, and Instagram for the latest deals, product reviews, and more.
Prices were accurate at the time this article was published but may change over time.