The Best Outdoor Smart Plugs of 2019
By Sarah Kovac, November 15, 2018, Updated January 02, 2019
Smart plugs are one of the basic building blocks of the modern smart home. They're devices that let you remotely control your electronics or appliances via smartphone. All you have to do is plug the device into a standard wall socket and boot up the companion app. It's really that simple.
Not only do smart plugs control small appliances like coffee makers and fans, they can also turn on your holiday lights. While we may not use as many electronics outdoors as we do inside, outdoor smart plugs offer many conveniences, as they save electricity and maintain home security. Outdoor smart plugs are also designed to handle the weather.
After spending a few weeks with the best outdoor smart plugs on the market, we are confident that the Meross MSS620 Outdoor Smart Plug (available at Amazon) is the best one you can buy.
Here are the best smart outdoor plugs we tested ranked, in order:
Meross MSS620
iDevices Outdoor Switch
Geeni Outdoor Smart Plug
IHome ISP100
GE Outdoor Smart Switch
WiOn 50049
Updated January 02, 2019
Advertisement - Continue Reading Below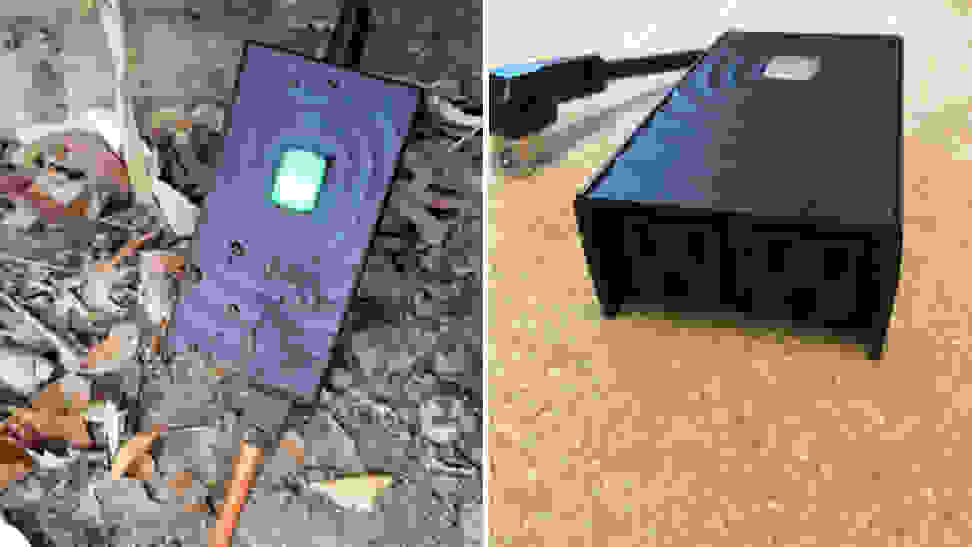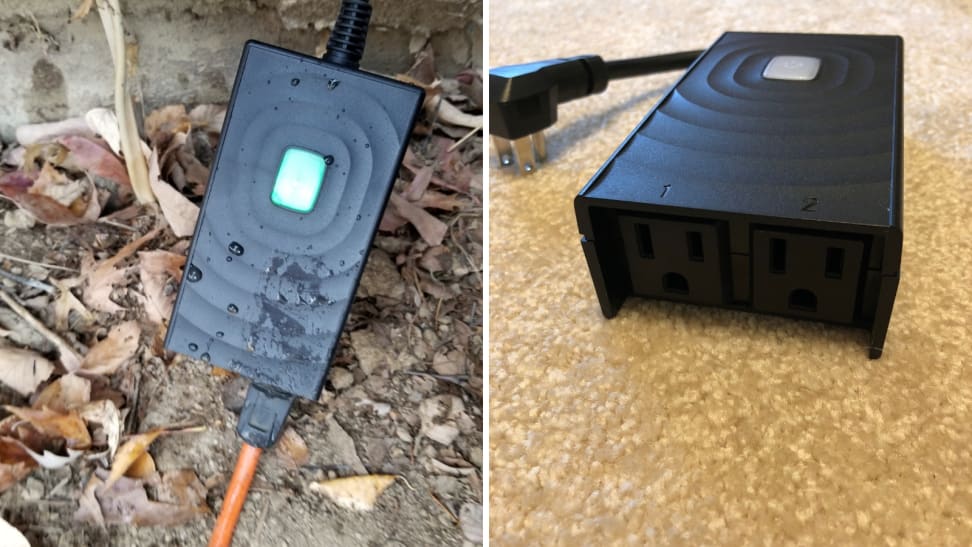 How We Tested
The Tester
Hi, I'm Sarah Kovac. I cover smart home products for Reviewed, and I was interested to see how outdoor smart plugs stack up to their indoor counterparts, and if they even make sense to use at all. The results were mixed, but I definitely walked away with some favorites.
My husband and I are Midwestern homeowners who recently moved to a neighborhood where holiday decorations might as well be a competitive sport. Just about every house on our block is covered in Christmas lights, every lawn is littered with reindeer, and it's honestly a little intimidating. But we are determined to join in the festivities this year and decorate as much as our budget will allow.
Unfortunately, it might not allow much since energy bills have skyrocketed in our area over the past year. The thought of having electricity-sucking decorations plugged in 24/7 doesn't sound like the most affordable decision, but I hoped that outdoor smart plugs might be a good way to keep energy consumption to a minimum.
The Tests
We collected six of the most popular and best selling smart outdoor plugs available on the market today and tested them at my home over a period of several weeks. We loaded each plug's corresponding app on both iOS and Android and, when applicable, connected each one to an Alexa account to test for responsiveness and ease-of-use with voice assistant. We also tested responsiveness via cellular connection only, compared response times on iOS and Android, we unplugged and re-plugged each outlet to see how long it would take them to reconnect, and we even sprinkled water on each of them while they were plugged in to see how well they would handle rain.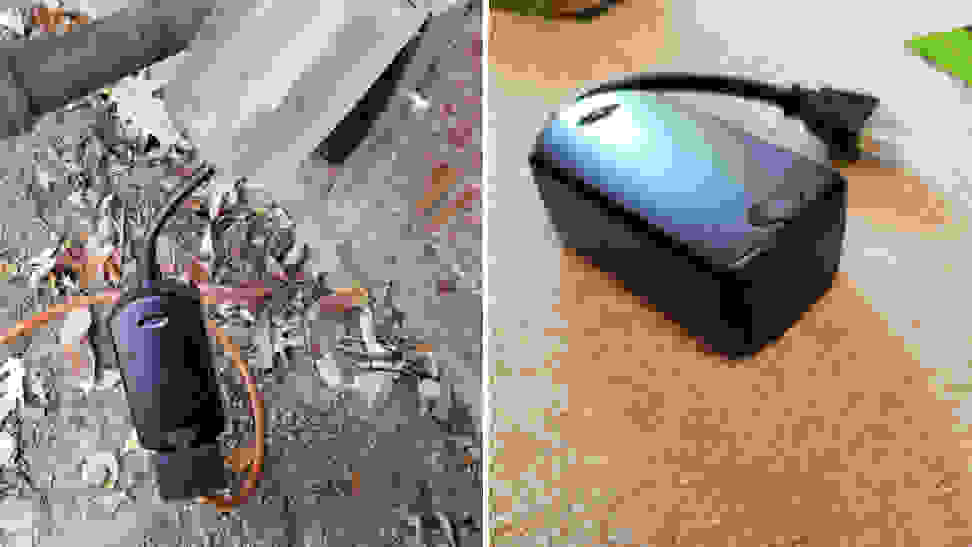 What You Should Know About Outdoor Smart Plugs
Most of these plugs can plug in without blocking the second outlet above. However, it really depends on the type of outlet cover you have. In our testing, we could only use the top outlet. That's because the smart plug's cord pushed up against the bottom edge of the outlet cover, making it impossible to plug in all the way.
An angled plug may give you some issues, as it could potentially block the second outlet. The only plug we tested that successfully freed up the second outlet was able to do so because it was not an angled plug. The cord stuck straight out from the outlet rather than at an angle. While it didn't block the second socket, the cover couldn't close down safely over the cord.
While these plugs should have no problem with a little rain, they definitely shouldn't be submerged or sprayed directly with the hose. We're dealing with electricity here, so don't push your luck. Though all the plugs we tested had no problem with a light sprinkling of water, the safest smart plug in the world cannot protect you, especially if you're using an extension cord that's not meant to be used outdoors.
Our test outlet had a cover very similar to this one and it has withstood many years of abuse and strong Midwestern thunderstorms/snowstorms. Make sure that you have a good extension cord and that it's in good shape. We have tested a bunch and the best one is the Voltec Outdoor Extension Cord.
---
Other Outdoor Smart Plugs We Tested
Advertisement - Continue Reading Below