Smart Home
4 smart home trends to watch in 2018
The world of smart home is getting bigger and better.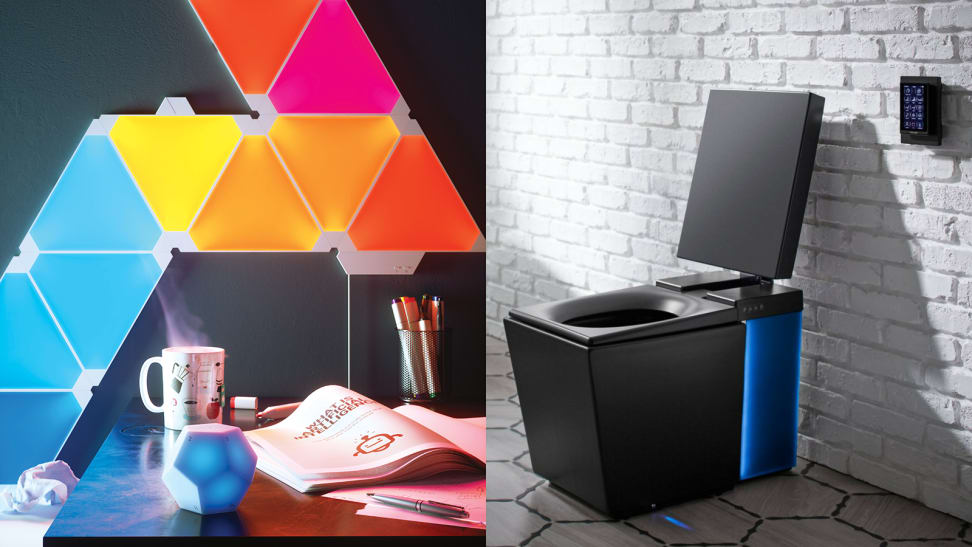 Credit: Nanoleaf / Kohler
There's no doubt that technology advances faster than we can even keep up these days, and the smart home sector is one of the fastest-growing. At CES 2018, hundreds of companies showed off new smart home solutions and gadgets, from the useful and innovative to the repetitive and uneventful.
As we toured the showrooms, we noticed a few different trends coming to the table for smart home enthusiasts this year. Read on to learn more about where smart homes are headed and see how leading companies are tackling these new trends.
1. New ways to control your home
Voice commands are great and all, but sometimes maybe you don't feel like shouting over your music or talking over an important scene in the movie you rented. Rather than reaching for your phone, smart home companies want to cut down distractions with more elegant solutions.
It was hard to miss the numerous remote control options at CES this year, and what really got me was how none of them relied on screens or visual aids. This might introduce new hurdles for the less tech-savvy smart home owner, but it's definitely a step in the fun direction.
Nanoleaf's 12-sided remote sets the scene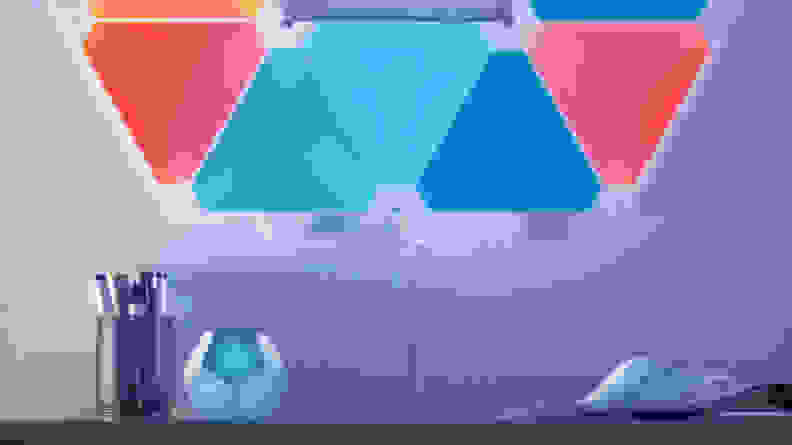 The smart modular lighting system introduced by Nanoleaf late last year was already a stunning display (literally) of smart technology. Now, in addition to teasing new square panels and touch response, Nanoleaf is introducing a 12-sided remote that can be programmed to control your smart home.
The Nanoleaf Remote will work with Apple HomeKit, so you can create different scenes that affect the light panels as well as other smart devices for things like movie night, reading, or dinner parties. The $50 remote is beautiful and quirky, but it might be tricky to build that many different scenes or remember which side does what.
Talon combines wearables and smart home control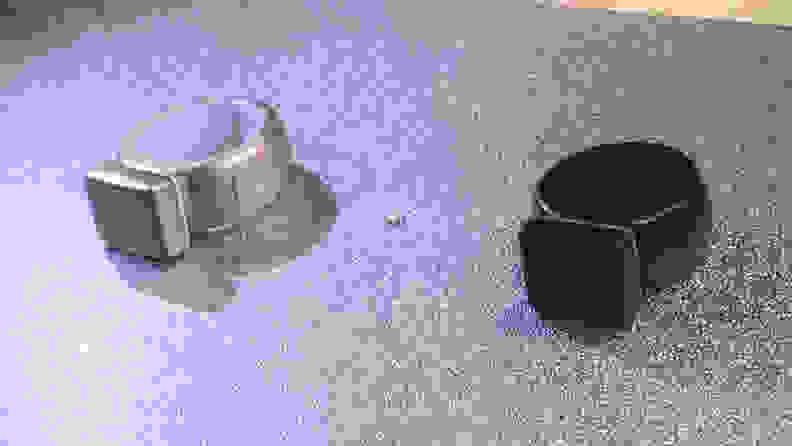 You know that scene in Minority Report where Tom Cruise's character is interacting with a holographic, 3D display without actually touching anything? That's coming, and sooner than you might think. Titanium Falcon's Talon smart ring is a wearable smart remote than uses gestures to control all sorts of things.
You can use it to take a selfie without that embarrassing selfie stick, play video games without the risk of throwing a remote control at your TV, or use custom gestures to control your smart gadgets without reaching for a phone. Made of aluminum, it's lightweight and small enough to be virtually unnoticeable, so you can really wow your guests.
2. Voice assistants in everything
Smart home tech allows you to automate your home, from lighting and security to entertainment and cooking. More and more of these devices are starting to get voice-activated upgrades baked right into the hardware. Last year, we saw countless devices and gadgets that work with voice assistants, but you needed a dedicated smart speaker to take advantage.
Now, you can basically skip the speaker entirely. But if you've already got an Echo or a Google Home, having more devices that respond to your voice commands could lead to over-saturation and frustration. The breadth of options to come in 2018 will definitely create more ways to build the perfect smart home, but it will also require smarter planning on the part of the consumer.
Bixby joins the smart home race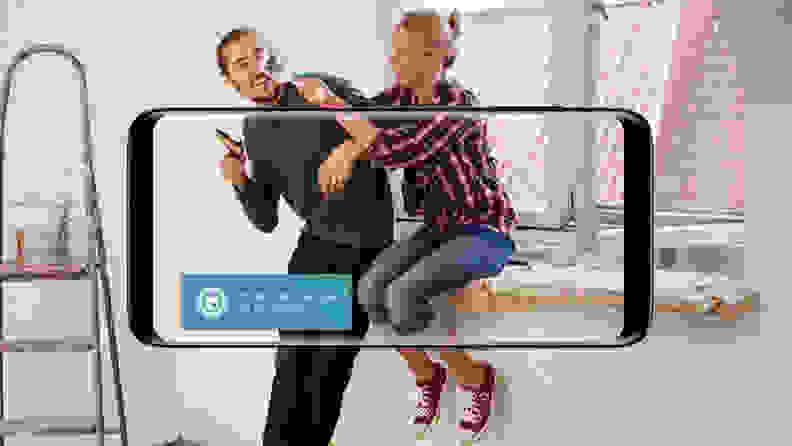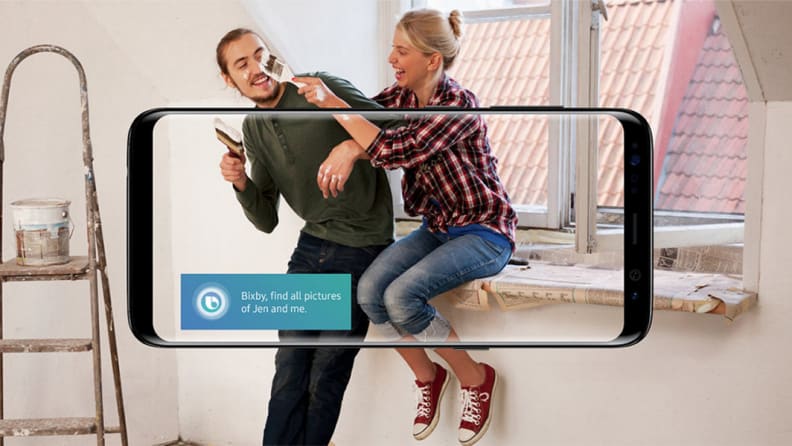 Bixby is Samsung's answer to Siri, and this year it will begin to expand beyond smartphones and tablets into all of Samsung's connected technology to compete with the likes of Amazon Alexa and Google Assistant. Everything from the Samsung Family Hub smart fridge to Samsung smart TVs and even their connected vehicles will include Bixby.
"By 2020, all Samsung connected devices will not only be IoT-ready, they will also be intelligent," H.S. Kim proclaimed at Samsung's CES 2018 press conference.
The goal is to make it easier to stay connected from anywhere, even if you don't have your phone at the ready. Any devices that connect to your SmartThings hub will also be accessible through Bixby. You can check security camera feeds on your fridge, lock your front door while you're on the road, and even communicate with your family from one device to the other.
iDevices' new light switch has Alexa built in
One of the best integrated smart devices I saw at CES was iDevices' new light switch. The Instinct smart switch, a winner of our CES 2018 Editors' Choice Award, comes with Amazon Alexa built right in, so it's not just a connected switch, but also a smart assistant. It does everything an Echo can do, including playing music. It even uses the wall to its advantage to acoustically distribute sound through a small but powerful Soen Audio speaker.
3. Smart tech reaches even further
Seems like there's smart alternative to every device in your home already, but there are a few areas that have largely gone overlooked until now. Your bathroom, kitchen, and bedroom will soon have new opportunities to grow smarter, bringing us ever closer to the fully automated homes we've been dreaming of for decades.
Kohler reimagines bathrooms
Imagine asking Alexa to warm up your toilet seat in the morning, or having your shower alert you when it's reached your preferred temperature. Kohler unveiled Kohler Konnect at CES this year, and it took our breath away.
With voice assistants in toilets, showers, and mirrors that have other smart tech features as well, your bathroom can now be virtually hands-free. It keeps things cleaner and allows everyone in the household to enjoy a custom experience that fits their individual preferences. The Numi Intelligent Toilet even has a heated bidet feature, and everything can play music when you ask Alexa, Google Assistant, or Siri.
Olfinity is a breath of fresh air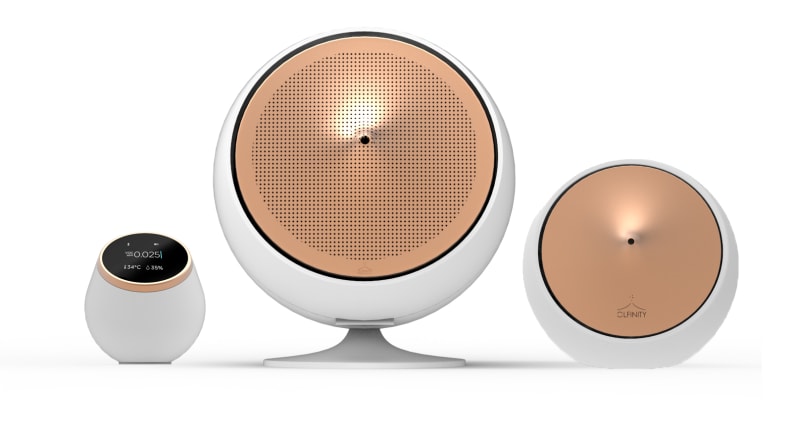 Aside from all the stuff in our homes, the air we breathe plays a major role in our quality of life. Olfinity introduced a complete air purification and enhancement solution for smart homes that takes different needs into consideration. With an air quality monitor, a purifier and a diffuser, you can keep the air in your home fresh and free from
You can enjoy the pleasing effects of aromatherapy at the touch of a button. And when you're done, seamlessly switch over to purification to keep your home fresh and free of allergens and other breathable pollutants that can impact your health.
It wouldn't be smart home tech if it wasn't also app-controlled. You can view the quality of air from the monitor or the app, track the automated purifier activity, and create aromatherapy schedules for a smart home experience that tickles the olifactory senses.
4. Smart home security suites that suit all needs
There are loads of smart home security devices—motion sensors, security cameras, smart locks, video doorbells, etc. But if you're buying different devices from different brands, syncing them all up can prove difficult, and juggling multiple apps is a hassle.
Loads of smart home companies are launching security solutions that make it easy to keep an eye on things from one access point whether you want to stick with a single brand or mix and match. What's really compelling about all of the new tech is that it can be customized to individual homes and preferences for a completely DIY experience rather than an out of the box solution that won't always fit every home.
Ring introduces a full suite of security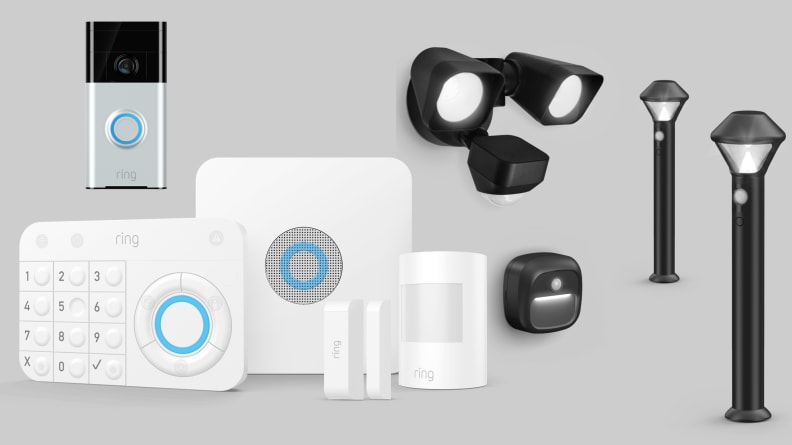 Ring made a name for itself with smart video doorbells that make it easy to greet guests and ward off unwelcome visitors. The Ring 2 even bested the competition in our tests. Now they also offer indoor and outdoor security cameras with and without flood lights.
This year, they'll finally be releasing the Ring Alarm Security Kit (originally the Ring Protect) as well as motion sensors, night lights, outdoor lighting, smoke and water leak detectors, and new wireless, standing smart cameras for a holistic way to keep an eye on your home all in one app.
Abode makes it easier to DIY your home protection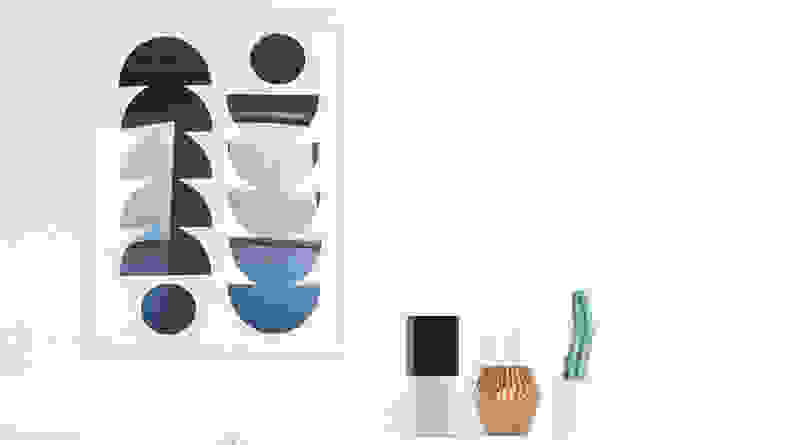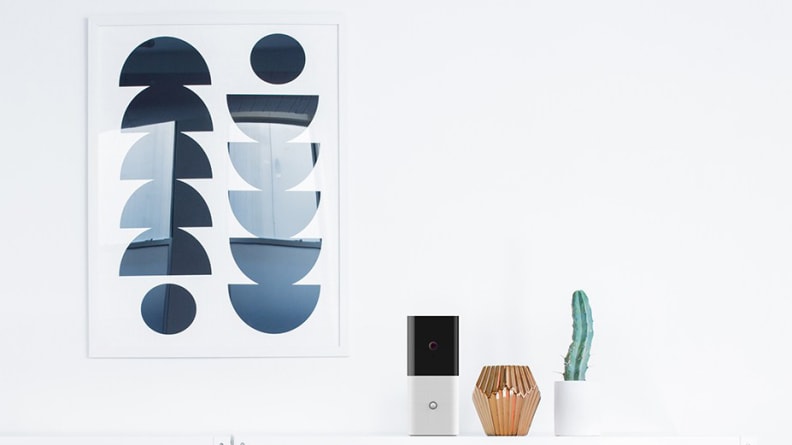 Abode already makes a home security kit that includes a motion-sensing camera, window and door sensors, and a remote key fob. And they just rolled out a new device that makes it even easier to connect them to other smart devices in your home.
The all-new Abode Iota is a smart home hub that's meant to make home security a more streamlined process. It's the only one compatible with Apple HomeKit, and it also has a built-in security camera, which is a nice bonus when you're setting up home security.
Abode's idea is to give consumers a central access point for all their devices, whether they use Zigbee, Z-Wave, Nest, Ecobee, Philips Hue, or other brands. The Iota also has a backup battery built in and uses LTE to record and save data to the cloud, so you're protected even if the power goes out.