Smart Home
8 Alexa skills to try if you have an Echo in your bedroom
Alexa has skills in the bedroom—no, not that way!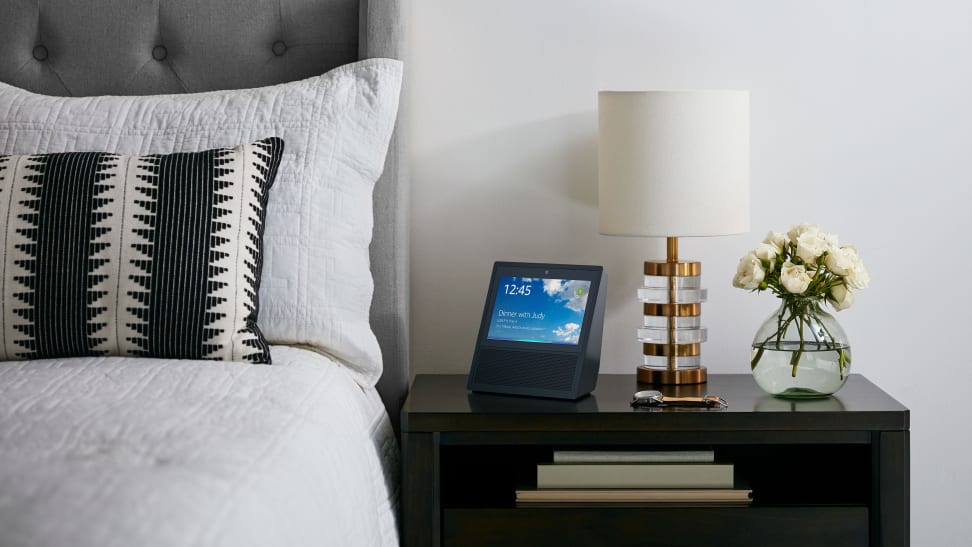 Credit: Amazon.com
Many people opt to put their Amazon Echo in the living room or kitchen, but if you're a forward-thinker, you might keep your Alexa-enabled device in the bedroom. We have to hand it to you, too—there are actually a lot of cool Alexa skills that are best used in the bedroom! But you knew that already, right?
Whether your Echo is already on your nightstand or you're contemplating putting one in there—we recommend the Spot—here are eight of the best Alexa skills to try in the bedroom. (This admittedly resembles the start of many NSFW Cosmo articles, but don't fret. These skills are all family-friendly.)
1. Help you get out of bed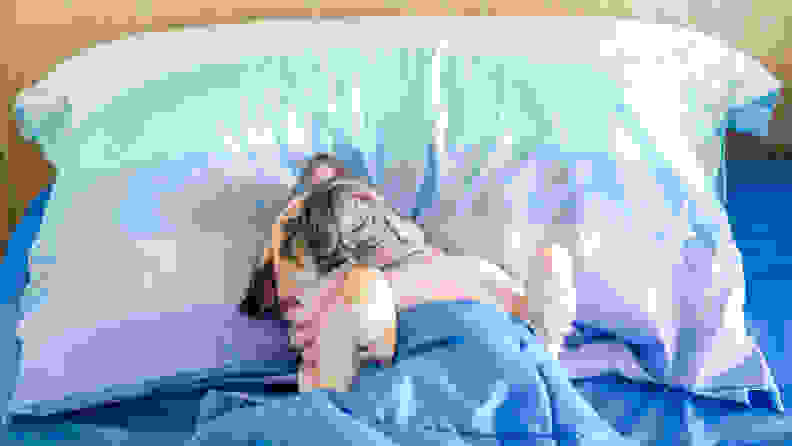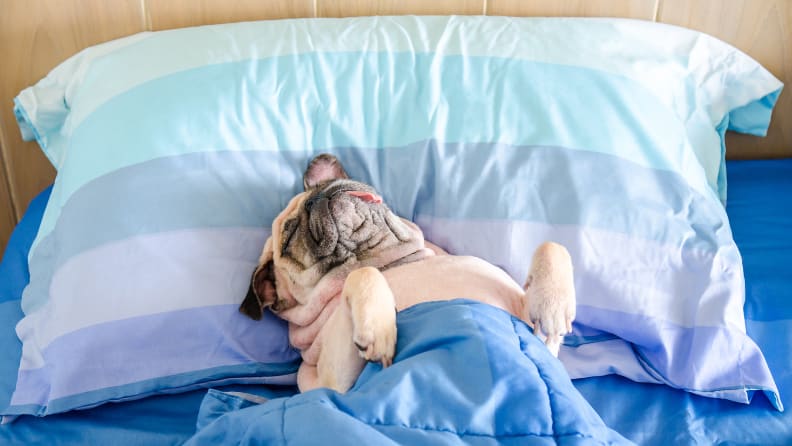 After your alarm goes off in the morning, do you lie there forever, willing yourself to get out of bed? I think we can all relate, and Alexa is here to help. Thanks to the Get Me Up skill, Alexa will pester you until you drag your lazy behind out of your cozy blanket cocoon. Seriously, the more you say no, the more annoying she gets.
Here's one reviewer's experience: "[Alexa] gets a little more annoying with each response … One time she said, 'Ok, now I'm going to have to get really annoying, get up, get up, get up, get up, get up, get up…'"
2. Provide soothing bedtime noise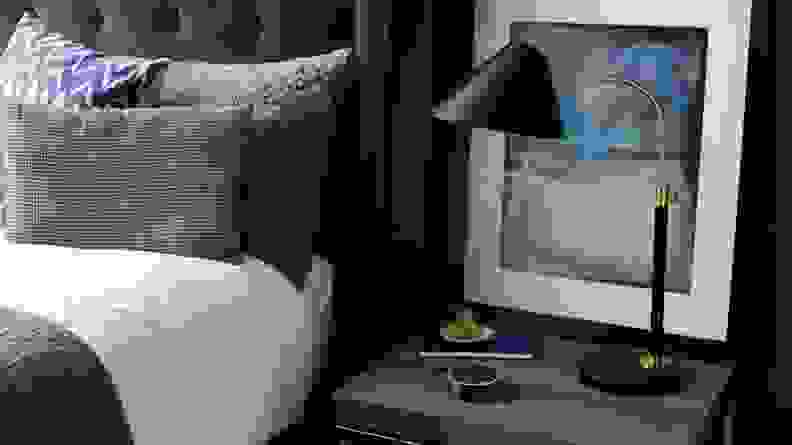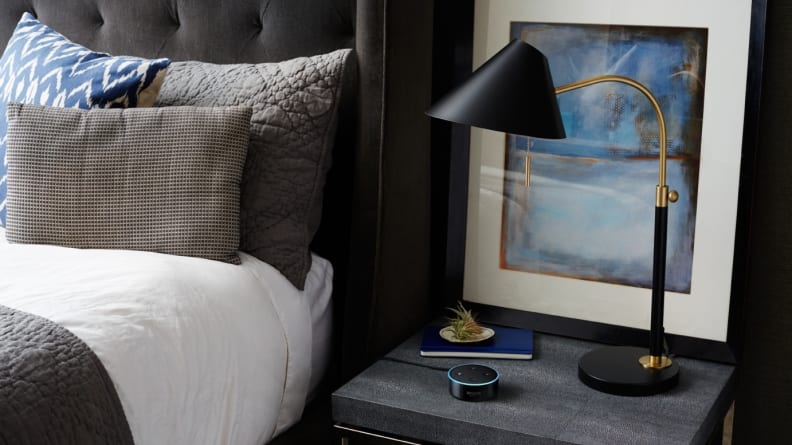 Personally, I'm addicted to my white noise machine. I can't sleep without it anymore! If you like ambient noise while you sleep (it really is helpful when you have obnoxious neighbors), there are a variety of Alexa skills to provide just that.
Choose from Thunderstorm Sounds, Ocean Sounds, Rainforest Sounds, and more. You can even put the noises on loop so they'll play all night.
3. Find your phone when it's buried in the covers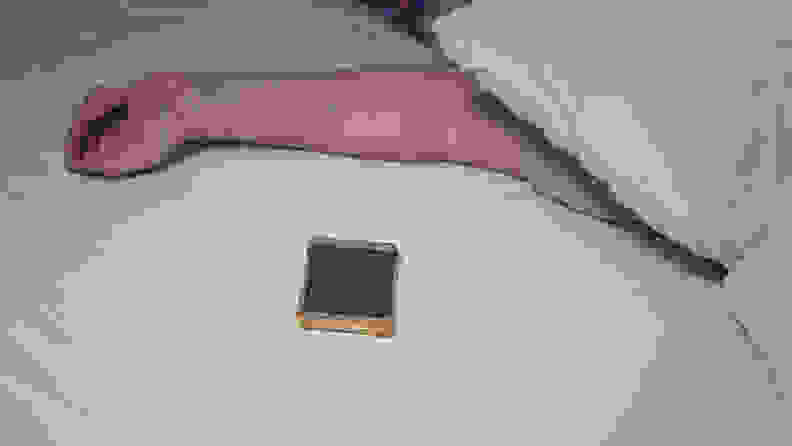 If you say you've never lost your phone in your bed, I'm calling your bluff. Blankets have the unique ability to swallow up phones, which is why the Find My Phone skill is key in the bedroom. Just say, "Alexa, find my phone," and it will start ringing.
4. Gently light up your room at night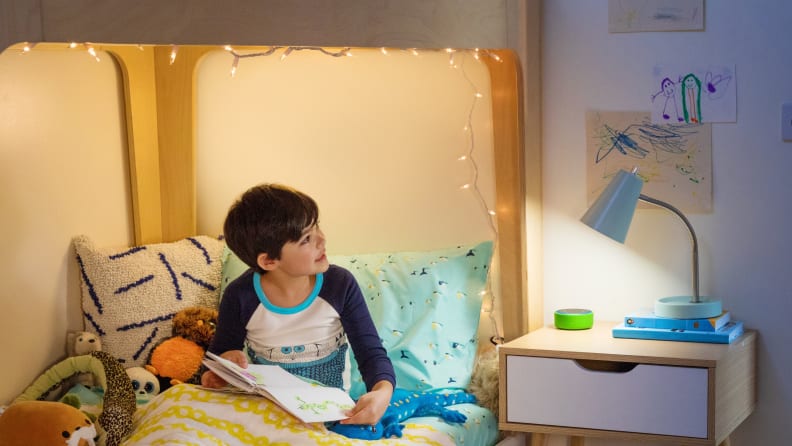 Need a light to help you navigate to the bathroom in the middle of the night? Alexa can help with that. With the Night Light skill, you can simply say, "Alexa, open Night Light for five minutes," and your Echo will give off a subdued light that won't hurt your sleepy eyes. Then, it will turn itself off after five minutes.
5. Check if you locked the door
The worst thing ever is when you're all comfy in bed, only to realize you might have forgotten to lock the front door. Don't worry about peeling yourself out of your blankets to go back downstairs, though. Instead, use the August Home skill to ask Alexa if the door is locked. If it's not, you can have her lock it remotely. You do have to have an August Smart Lock for this to work, but don't worry. This is the best smart lock for Alexa and an Editors' Choice award winner, so your home is in good hands.
Get an August Smart Lock on Amazon for $118.95
6. Read you daily affirmations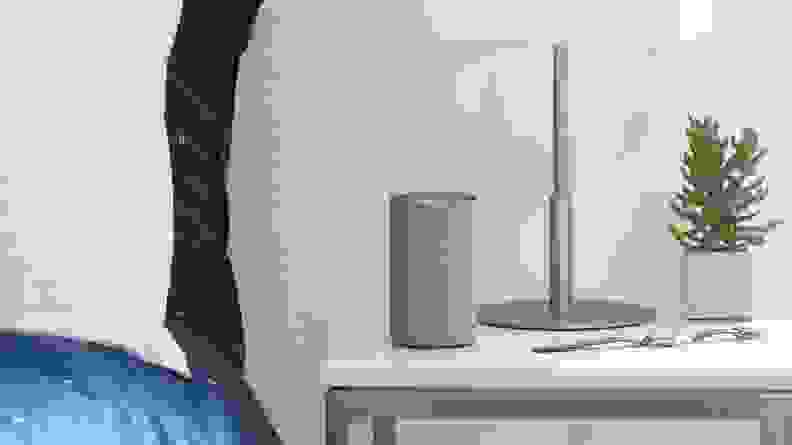 Need to start your morning off on a positive note? Ask Alexa to read you a daily affirmation via the Daily Morning Affirmation skill. Reviewers call it "simple and positive" and say this skill will "start your day off on a good foot."
7. Guide you through meditation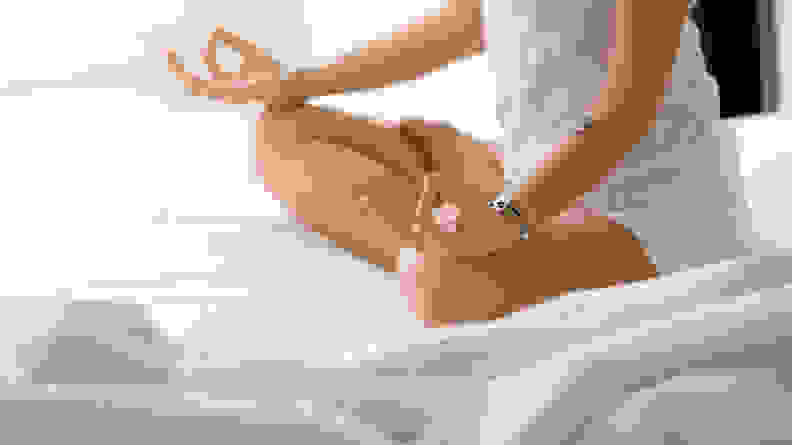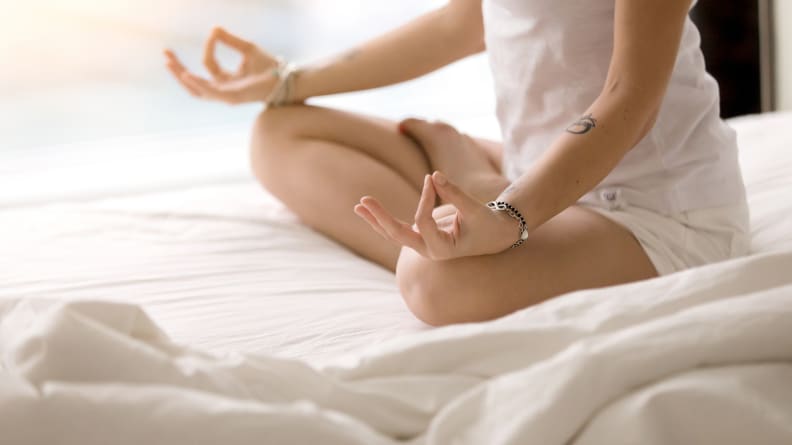 Meditation is quite beneficial if you're stressed (or even if you're not), but it's also quite challenging for most people to master. Let Alexa help you become a zen master with the Mindful Meditation skill.
There are a variety of meditations available, ranging from 3 to 20 minutes, and your Echo will walk you through the process, helping you clear your mind and connect with your body.
8. Say goodnight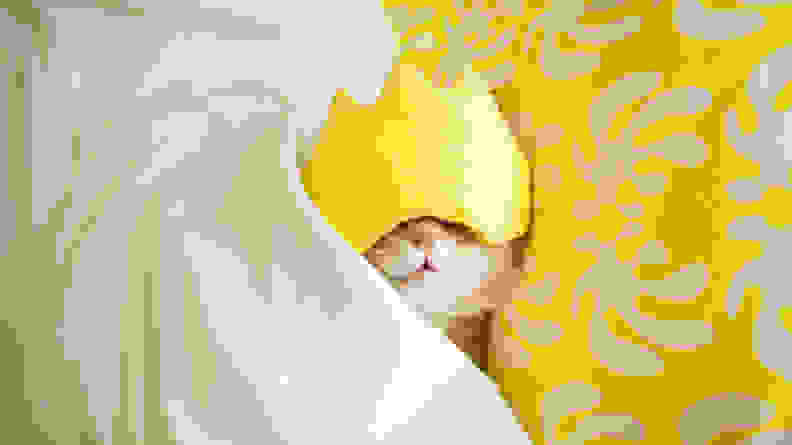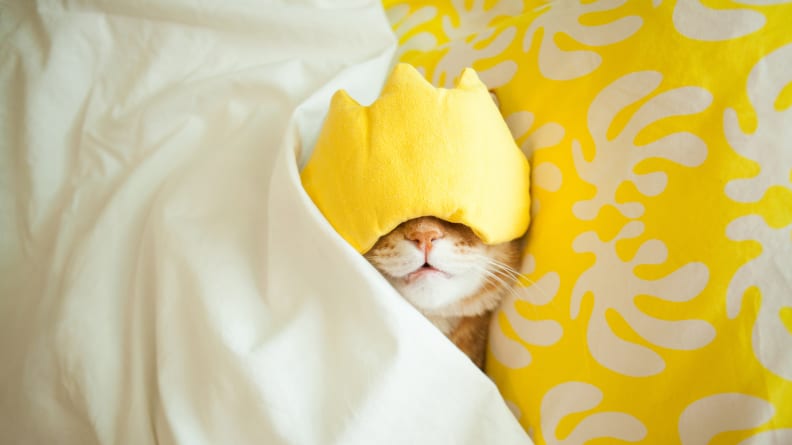 Sometimes it's nice to hear someone say goodnight, but that's not always possible if you live alone. Alexa can fill the void, however, thanks to the Good Night skill. When you say, "Alexa, goodnight," she'll respond by saying it back, as well as telling you a little quote or phrase. It's simple, but reviewers say it makes them smile.
Bonus: Help you pick an outfit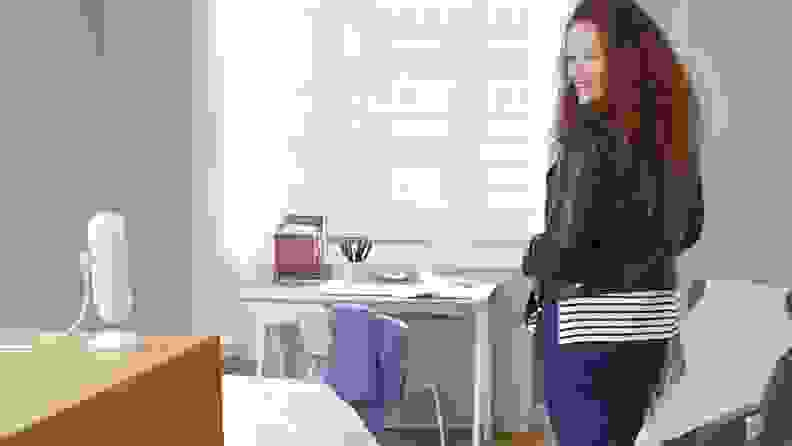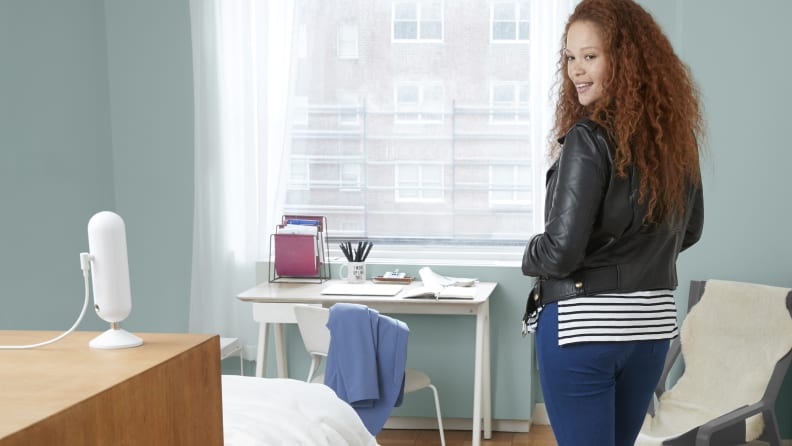 The Echo Look is available by invite only (I'm still waiting on mine, it's fine), but if you do get your hands on this fancy Alexa-enabled gadget, it has potential in the bedroom. The Echo Look lets you photograph your favorite outfits or even get a second opinion on a look with the Style Check feature. It's worth noting that our editors have tried the Look and were not the biggest fans (read more about the Look here).
Prices are accurate at the time of publicaiton, but may change over time.