Smart Home
Delta's Leak Detector Keeps Your Head Above Water
Prevent water damage by detecting even the smallest leaks.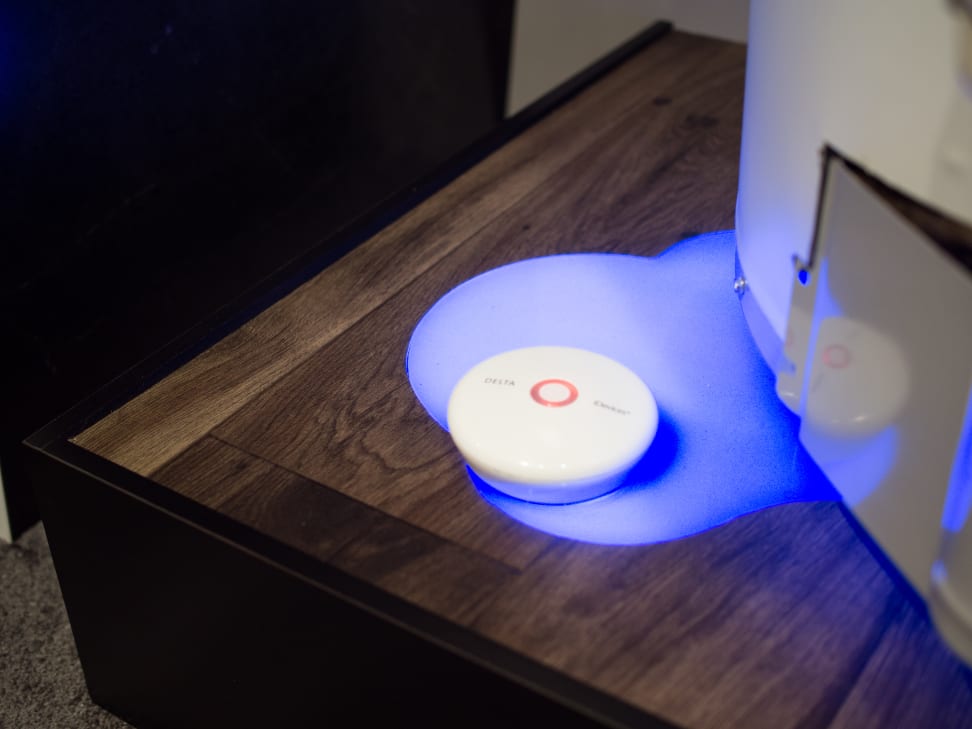 Credit: Reviewed.com / Brendan Nystedt
Water damage from a broken washing machine, a leaky pipe, or a busted water heater can wind up costing thousands to repair, and the scale of the damage increases with every passing minute. Some leaks may go unnoticed for days, and by then your basement could be a dingy, knee-deep swimming pool.
Delta's new leak detector (designed by iDevices) will help you keep your head (and knees) above water by detecting leaks and notifying you as soon as they happen.
The new Delta design looks like a small smoke detector that sits on the floor rather than the ceiling. The units are meant to be placed strategically under devices like water heaters, washing machines, or toilets—the things in your home that are most likely to leak. Other leak detectors can detect pools of water once they've formed, but the Delta Leak Detector offers sensitivity like no leak detector before it.

The technology in the leak detector is a feat of innovation, and it's coupled with a sleek external design. Traditional leak detectors utilize metal prongs that jut out from the bottom and go off when only when water pools significantly under the device. The wires under the Delta Leak Detector, however, form a ring around the circumference of the base, so if water touches any side, the alarm will be triggered.
The shape of the device also forces any water that might drip directly on top to slide down the sides and strike the sensors on the bottom. That means not even a drop will go unnoticed. Even holding it in my ever-so-slightly clammy hands set it off.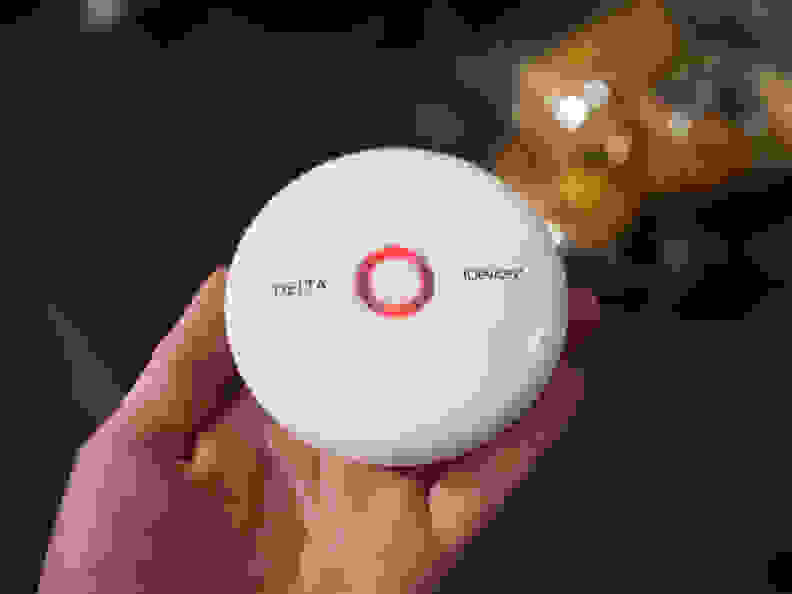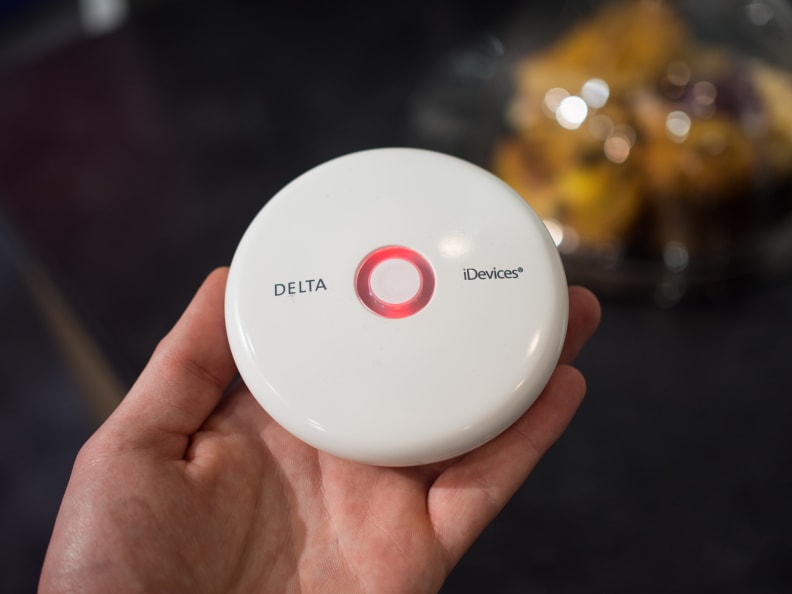 When triggered, the device sounds an alarm, flashes lights, and sends a push notification to your phone announcing that a leak has been detected. It operates over your home's WiFi network and will last for around two years on a trio of AAA batteries.
The price of the Leak Detector hasn't been announced, but it will likely retail between $50 and $60 per unit. (The expectation is that most homes will warrant at least two or three.) Of course, if the devices can prevent even one major water damage event, they'll pay for themselves 10 times over.
Related Video