Smart Home
Everything you need to know before buying a baby monitor
We've tested the best. Here's how to pick the right one for you.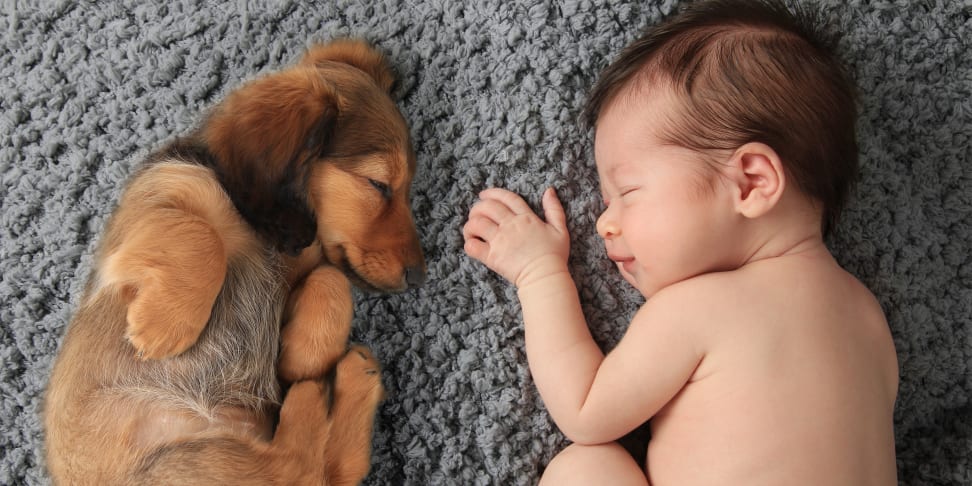 Credit: Getty Images / hannamaria
If you've got a new baby on the way, you're probably in the market for a baby monitor. Whether it's your first kid or your fifth, you are probably going to need something to keep tabs on them. We've tested the best models on the market, from affordable audio-only monitors like what you or I grew up with, to video monitors, to newfangled smart cameras.
All this choice means you can pick a monitor that perfectly fits your needs, but it also means you need to wade through a confusing mess just to find the right one for you.
Below are some of the most frequently asked questions about baby monitors as well as our recommendations for the best that we've tested. If you'd like to read more about what we tested and what we found, be sure to check out our guides to the best video baby monitors and the best audio baby monitors, too.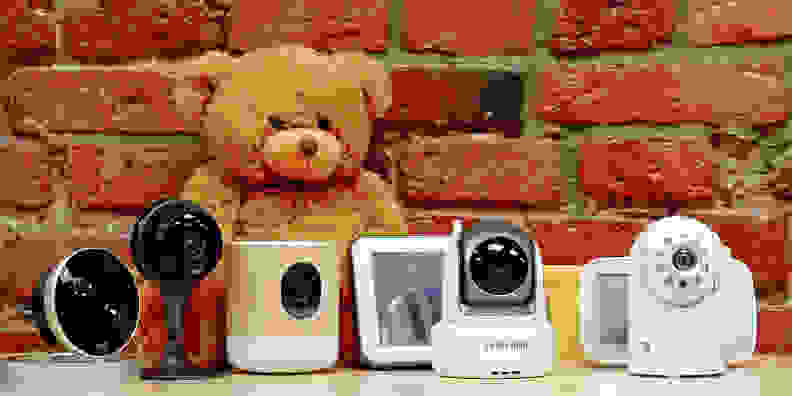 How do baby monitors work?
All baby monitors work in (more or less) the same way: a stationary "baby unit" in your child's room sends audio or video to a "parent unit" that you keep by your bed or with you. When your baby moves or makes noise, you are alerted via the parent unit so you can deal with it.
Most baby units plug into a wall outlet, while most parent units can plug into a wall or run off a rechargeable battery. Smart internet-connected cameras can also stream video to your phone, but require internet access to do so.
Though there are tons of other features to consider, the core function of a baby monitor is to help you—wait for it—monitor your baby. When we pick our favorites, we focused on that first and foremost.
Do I really need a baby monitor?
As a parent of a one-year-old, I don't know how we'd get by without one, but you may be able to. Early on your baby will likely be in your room with you, and you'll be so paranoid you'll be checking in on them all the time anyway (just kidding.... sort of). Once your baby transitions to their own crib, though, you'll likely want to keep tabs on them at night and during naptime.
On a multi-level home, a monitor is crucial for doing that. But even on a single-floor home, it can be difficult to hear from room to room, or if you want to be outside for a bit. I run a fan in my room at night and if the monitor is muted there are plenty of times I just can't hear her until she's full-on crying.
By the time they reach that pitch I don't need a monitor, of course. But there have been lots of times where she makes a noise without actually waking up. Having a video monitor is huge because I can see exactly what she's up to.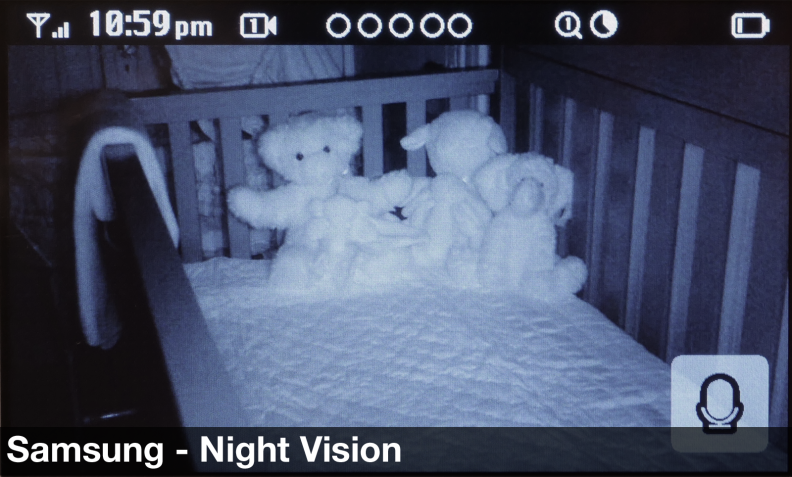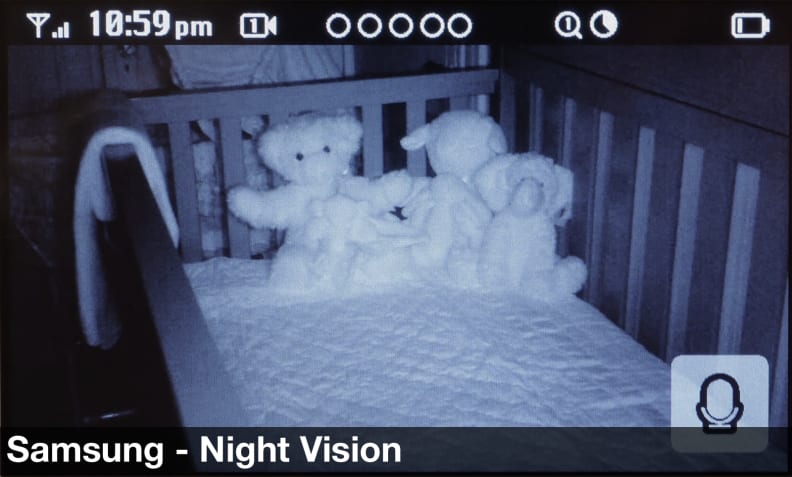 Do I need a video monitor or an audio monitor?
The biggest thing separating baby monitors is whether or not they stream video (either to a parent unit or your smartphone), or if they only stream audio. We use a video monitor at home and at this point I don't think we'd feel comfortable with an audio-only option.
Audio monitors are affordable and effective at letting you know if your kid is awake and making lots of noise, but having video is a huge benefit. Also, watching my daughter play peek-a-boo with her Wubbanub while she should be taking a nap has been the highlight of my month, so video also comes in handy there.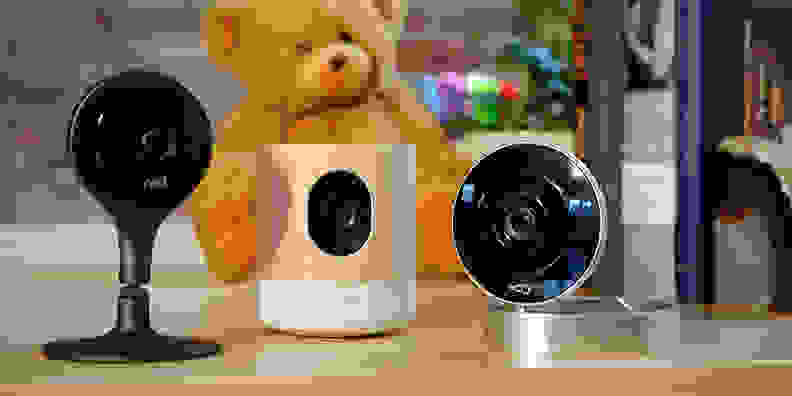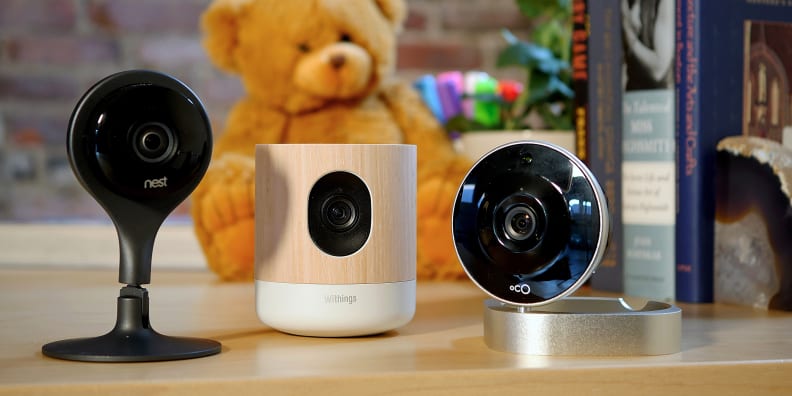 What about smart, internet-connected video baby monitors?
Most traditional baby monitors have one camera or baby unit that syncs up to one or more parent units. They transmit the audio and/or video over RF radio or something similar, so all they need to function is power. Range can be an issue with these, and some only work from a few rooms away.
Some newer video monitors work by connecting to your home Wi-Fi network, usually by streaming the video to a server over the internet. You then watch the video feed from the monitor's app, meaning you can access the video from anywhere you can connect to the internet. This goes for both Wi-Fi baby monitors and smart cameras, like the Nest Cam.
Wi-Fi baby monitors rely on your home network to stream video. If your internet goes down, they don't work.
The biggest thing to worry about with these models is that they are dependent on your Wi-Fi network to stream anything. If your internet goes down, the camera might stop streaming while you're sleeping. The benefit is that the range is practically unlimited, because you can check in from anywhere as long as you and the camera both have internet access.
While we prefer and recommend a video monitor that does not have this Wi-Fi dependency, if you do get one the number one thing you need to do is use a strong, unique password for your account. If the camera comes with any kind of a default password you should change it immediately, because anyone could access your camera.
What other features do baby monitors offer that I should consider?
Modern baby monitors go far beyond just streaming audio or video, and many can do all sorts of neat tricks. Some feature ambient temperature sensors, some feature air quality sensors, and many offer things like included lullabies that you can activate remotely. Many of these also have two-way talk functionality so you can talk to your baby through the baby unit.
Though our monitor has both lullabies and push-to-talk, we don't use either. We just use a white noise machine in her room when she is first falling asleep. While I would actually like an ambient temperature sensor to make sure her room doesn't get too cold, we've gone a year without one and she's been fine, so it's not a must-have for us.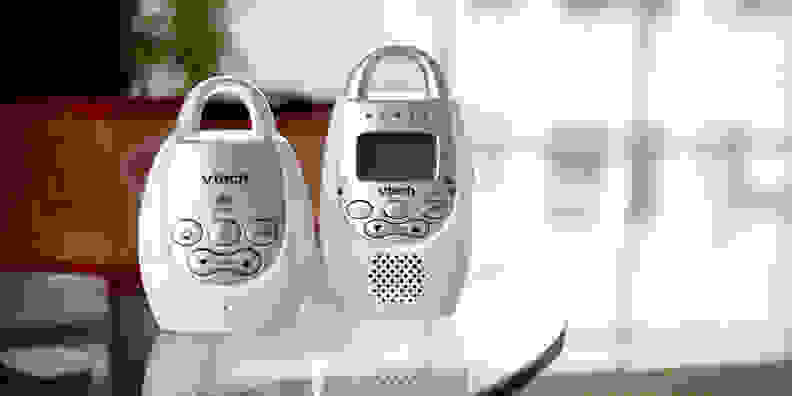 Should I get an audio monitor, video monitor, or a smart monitor?
In general, my favorite baby monitor is still the Samsung BrightVIEW HD video monitor. It was our pick for the best baby video monitor and it has exceptional range, great video quality, all the right features, and it streams video directly to the parent unit so there's no internet access to worry about. I've used it for a year and I love it.
Ultimately, audio-only solutions just didn't satisfy our needs and the smart video monitors' reliance on Wi-Fi also never sat well with me given our home's spotty internet. I loved the Nest Cam, but the app isn't built for all-night streaming.
That said, the Samsung does cost nearly $200. Though the Infant Optics DXR-8 is a slightly cheaper option that was almost as good, even that is over $150. If you need an affordable solution, an audio-only monitor is perfectly functional. Of all the audio monitors we tested the best was easily the $35 VTech DM221, which had amazing range, build quality, and a very useful function where it just vibrates when the baby makes noise—perfect for late-night feedings when only one parent needs to get up (Dads, this is your time to shine).
If you really want a camera that can be accessed online, we recommend the Nest Cam. It has the best app, the best video quality, and was the easiest to use of the smart monitors we tested. While the app isn't ideal for all-night streaming, you could always pair this with the VTech and just check the camera when you need to.