Smart Home
Lock and unlock your doors from anywhere using smart locks—here's how they work
No more rushing home to unlock the door for visitors!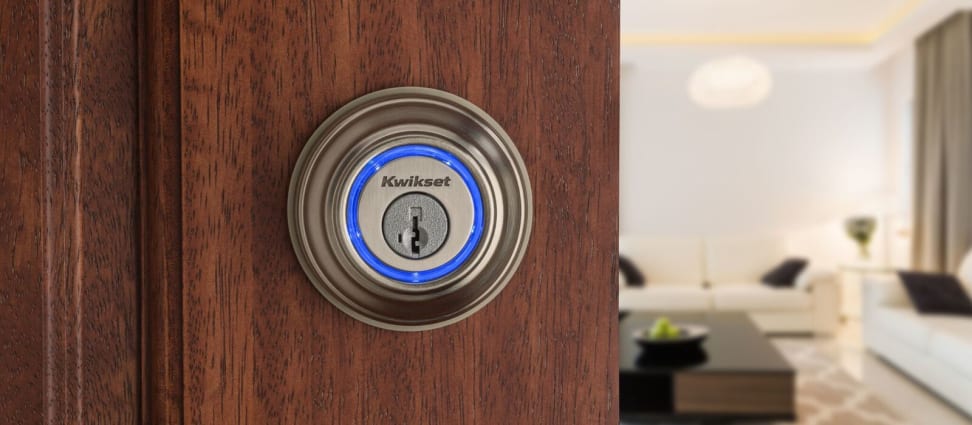 Credit:
If you have a busy household with people coming and going all the time, you might struggle to balance convenience and security when it comes to letting guests in. On one hand, it's a pain if you have to be home to let guests into the house, but at the same time, you obviously don't want to give your security codes and/or keys to just anyone.
It's a common issue, and as a result, almost all smart locks (locks that can be controlled over the internet via smartphone) on the market have guest access options to make your life a little easier. With the help of your smart lock, you can give visitors smartphone-based virtual "keys" to your home and monitor when they are coming and going. Here's how it works.
The basics of guest access
Once you've installed your smart lock, you can use the associated smartphone app to grant access to visitors, whether they're service people, house guests, babysitters, or family members. Sending invites is as easy as entering the person's phone number and selecting what type of access they should receive.
It's worth noting that this feature has a few basic restrictions. For guest access to work, your visitors will need to have a smartphone and install the smart lock app. Some locks, such as the August Smart Lock, require guest users to create an account as well.
Once you've sent an invitation and your visitor has completed the necessary steps, they'll be able to unlock your door using their phone—no codes or keys required!
Get an August Smart Lock on Amazon for $229
Determine the right level of access
Smart locks offer several types of guest access, and you'll need to choose one when you send an invite.
In general, there are three types of access levels, but it can vary from lock to lock. Here are the three to be aware of:
Permanent: This type of access is best for people who are welcome in your home any time, such as your children, partner, or other trusted family and friends.

Recurring: If you want to let a dog walker, house cleaner, or other regular service person enter your home, your smart lock can give them recurring access. This option lets you set a schedule for when their key will work—for instance, Tuesdays between 10–11 a.m. If the user tries to get into your home outside of the set time frame, they'll be denied.

Temporary: For one-time visitors, you'll want to choose temporary access. With this option, you'll be able to set a date and time range, after which your guest's access will expire.
Don't stress if you choose the wrong access level, as it's easy to adjust user settings. Just navigate to the list of guests in your smart lock app and edit the visitor's access level. You can also delete guests or revoke their access if, for instance, a repairman leaves early.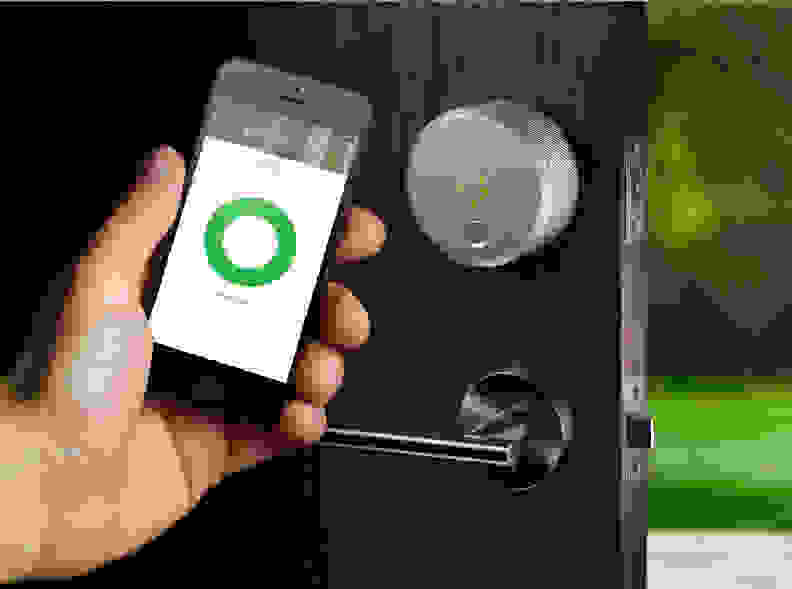 Monitor guests as they come and go
What's great about using a smart lock with your guests is you can monitor who comes and goes. Smart lock apps typically provide a 24/7 activity log of who has entered and exited your home, complete with both names and times. This way, you can ensure no one is abusing their access—a serious security concern that comes with giving out physical keys.
In addition to the August Smart Lock, products like the Kwikset Kevo and the Danalock have easy-to-use guest access features, making it a simple, painless process to let visitors into your home.
Get a Kevo Smart Lock on Amazon for $229
Related Video