For those of us building a smart home, we all face the same problem: Which digital assistant to use? Between the vast libraries of skills and abilities of both Google Assistant and Amazon Alexa, it can be tough to choose between the two. But the good news is that you actually don't have to. You can comfortably live with both assistants under one roof by trying out these helpful tips.
Use both at the same time
You've got a Google Home at one end of the living room and an Amazon Echo at the other—which one is worth talking to all the time? The answer is both. Both the Google Assistant and Amazon Alexa offer plenty of connected home prowess. They're both capable of answering the same questions, executing the same smart home commands, and performing the same tricks. This is precisely why it's so hard to choose between the two.
You shouldn't have any trouble using a Google Home placed next to an Amazon Echo device. I've used both at the same time to control the same connected smart home accounts and answer the same questions without any issue. However, if I find that I prefer one device for a set of voice-controlled tasks, I will mute the other so that there no room for error. Granted, both assistants respond to different wakeup words ("OK/Hey Google" and "Alexa"), but you never know.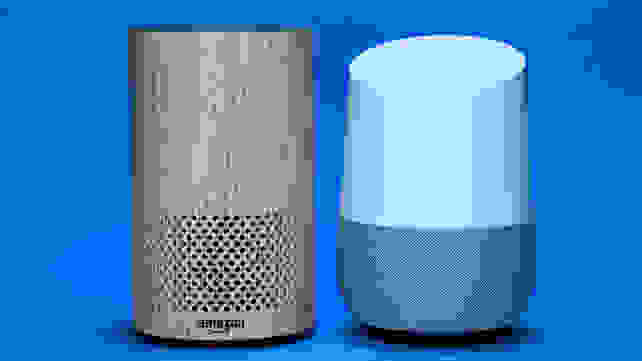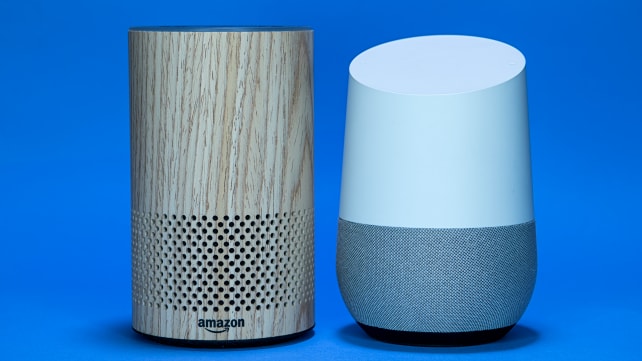 If you want to use both the Google Assistant and Amazon Alexa to control your smart home, you can pair both of their respective apps with your third-party devices with nary an issue so long as you plan on asking one assistant at a time for help. The only time this won't work is if you have a device like the Echo Plus, which acts as a smart home hub. In this case, ZigBee-compatible devices paired through the Alexa app aren't configurable with the Google Assistant.
Decide who belongs where
If you happen to be in a situation where you're currently living with Google Assistant and Alexa, take a second to survey which assistant's answers you prefer with oft-used commands and which device fits best into your particular usage scenario.
For instance, you might find that the Google Home is a better smart speaker to have in the kitchen area because it's a boomier speaker that's discernable over the sizzle of the stove. Alternatively, a smaller device like the Amazon Echo Dot might perform better in the common areas where homework is done since the speaker offers customizable parental controls.
The same rule applies to any other assistant-enabled product you have in the house. An Amazon Echo Show should be placed where it will get the most use and be accessible to anyone who wants to use the video calling feature. We think it works best in the kitchen. On the other hand, a larger product like the Google Home Max speaker is better suited for where dancing and grooving take place, since it's very loud.
Keep it maintained
The best way to live peacefully with both Google Assistant and Amazon Alexa under one roof is to keep track of what you're setting up as you're doing it. Third-party apps like Stringify, Yeti, and IFTTT are great for setting up straightforward smart home automation, but they can complicate things further if you have too many formulas set up that effectively perform the same action.
As with any smart home, if you have a ton of connected stuff set up inside your dwellings, make sure to keep everything updated so that all of your assistants maintain a level playing field.
Learn more about everything that works with Amazon Alexa and everything that works with Google Assistant.
Is one better than the other at helping you bake?
Our editors review and recommend products to help you buy the stuff you need. If you make a purchase by clicking one of our links, we may earn a small share of the revenue. Our picks and opinions are independent from any business incentives.