Smart Home
The AwoX SmartPEBBLE Complicates Your Smart Lights
The smart home just got dumber.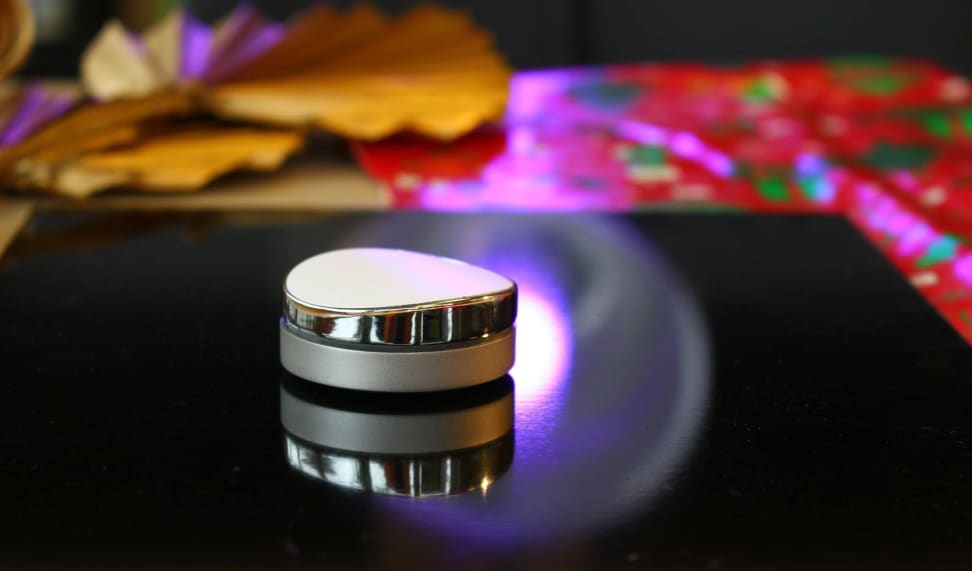 Credit: AwoX
You can't have a smart home without smart lights. Smart bulbs like the Philips Hue and Sengled Pulse are what people think of when they think of the home of the future: lights that seamlessly respond to your living patterns and preferences.
But while the smart bulb market is growing—and bursting with a plethora of options—it's safe to say you won't find smart bulbs in a high percentage of homes. And that's okay! Not every smart home gadget has to take over the world.
The problem is that, when a product like this fails to live up to expectations, industry insiders tend to place the blame on a lack of creativity, rather than a general dearth of consumer interest. (Honestly, is it really so difficult to switch a light on with your hands?) In response, manufacturers become ever more desperate to "innovate" and "disrupt" the market.
Case in point: AwoX, an obscure French company that has nothing to do with the forest moon of Endor. This maker of smart home tech is regressing the smart bulb concept.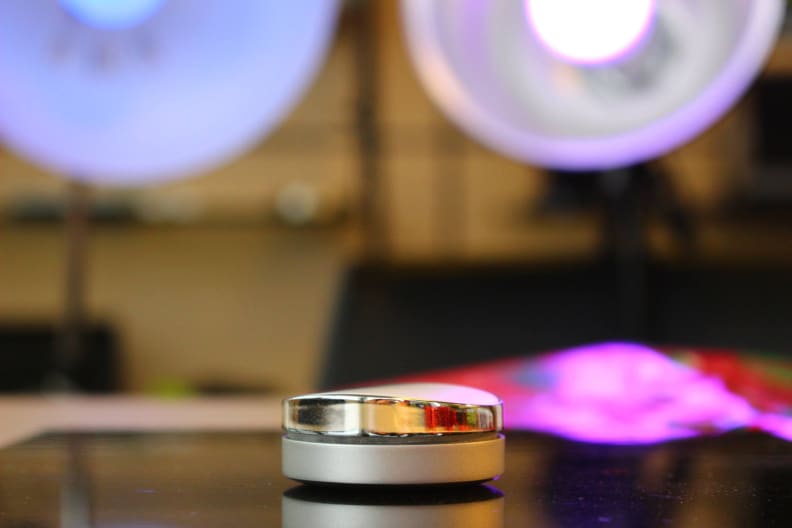 At CES this week, the company unveiled a new hub called the SmartPEBBLE, which is used to control its line of smart light bulbs. Unlike other smart home concepts that build an intelligent ecosystem around a device that's already in the hands of most consumers (the smartphone), the SmartPEBBLE is a proprietary control hub that relies on gesture commands.
Gesture commands... Why?
You'd think the key to this riddle would be simplicity of use, but unfortunately, you'd be mistaken. Instead, the SmartPEBBLE offers something more than simplicity: a headache.
To use the SmartPEBBLE, you must install it somewhere within Bluetooth (BLE) range of your AwoX smart lights (yes, they must be AwoX smart lights), then memorize a series of gesture commands to control the lights in your home. Just double-click to switch to a different set of light bulbs; shake the device to change from bright white to "mood" lighting; flip to activate "sleep" mode; and rotate to adjust brightness—or wait. You slide to adjust brightness—or is that to adjust intensity? What's the difference between brightness and intensity anyway? Is this Photoshop or our living room ambiance? We think these smart lights could use some dumbing down.
So the question is, then, why on earth would anyone want such a clueless, 2010-era smart home device? Perhaps because gesture controls seem futuristic (in a high school engineering class kind of way), or because it's something new to absent-mindedly fiddle with.
In all fairness, there's a market for gesture controls. As the industry continues to settle on the smartphone as the hub of the smart home, a decent share of the market is being neglected: people who don't feel the need to deputize simple tasks like turning on a light to something that needs to be recharged. But, if that's your position, you're probably not looking for a proprietary, gesture-controlled Bluetooth smart hub, anyway.
Related Video