Smart Home
Convenience, Cost, Security Shape Smart Home Purchases
And the ultimate goal? More nap time.
Credit:
Despite the crazy possibilities of the internet of things—from drone delivery to automated traffic grids—it seems most Americans simply want gadgets that will make their lives more convenient. And honestly, who can blame them?
A new survey by home improvement retailer Lowe's suggests that the most important factors influencing smart home interest are convenience, cost, and security.
---
Convenience
When it comes to convenience, the biggest appeal of the smart home is the ability to control your home from anywhere. And buyers seem to specifically enjoy fiddling with settings from the comfort of their beds. Some 70 percent of respondents cited this as something that interests them.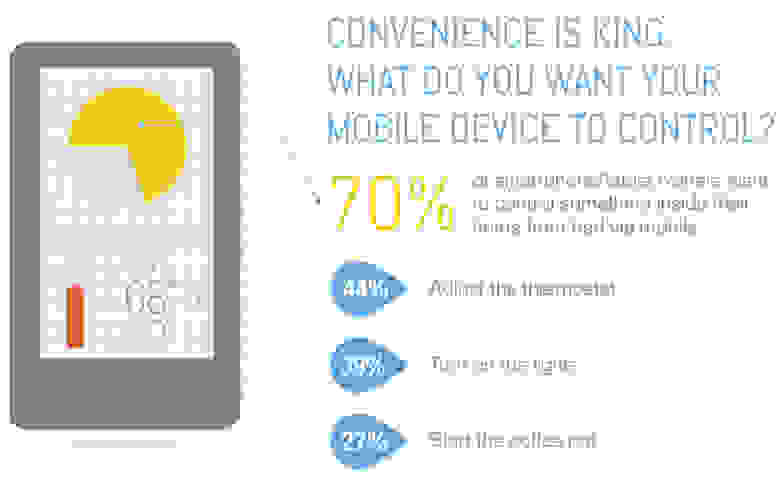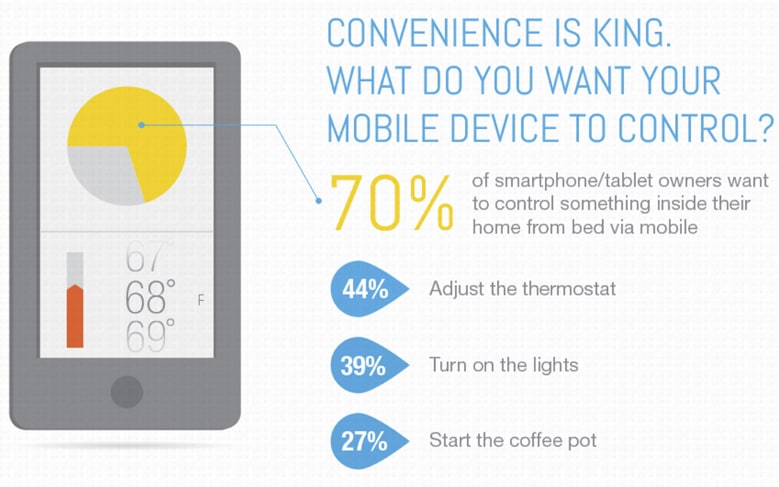 Another interesting takeaway? Less than half (44 percent) said they want to be able to adjust their thermostats with their phone. That could be troubling news for high-profile smart home brands like Nest and Honeywell.
---
Cost
Of course, none of this matters if consumers have to refinance their mortgage just to afford smart home tech. More than half of surveyed Americans (56 percent) said pricing was the most important factor in smart home purchases. And not surprisingly, few want to pay a monthly fee. Just 21 percent said they want a professionally installed product with a subscription plan, while 50 percent prefer a DIY home monitoring solution without any recurring cost.
Of course, none of this matters if consumers have to refinance their mortgage just to afford a smart home.
Lowe's would probably prefer that last number to be a lot lower. After all, it's the sole purveyor of the subscription-based Iris smart home hub—the only major smart home platform on the market with a monthly fee. However, Iris' basic monitoring service is free.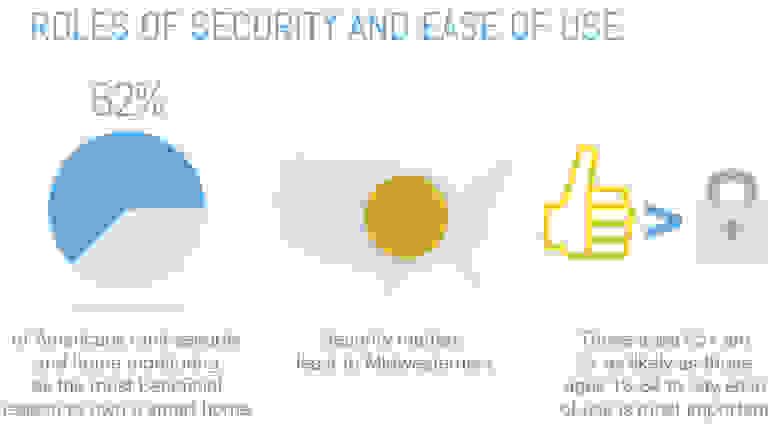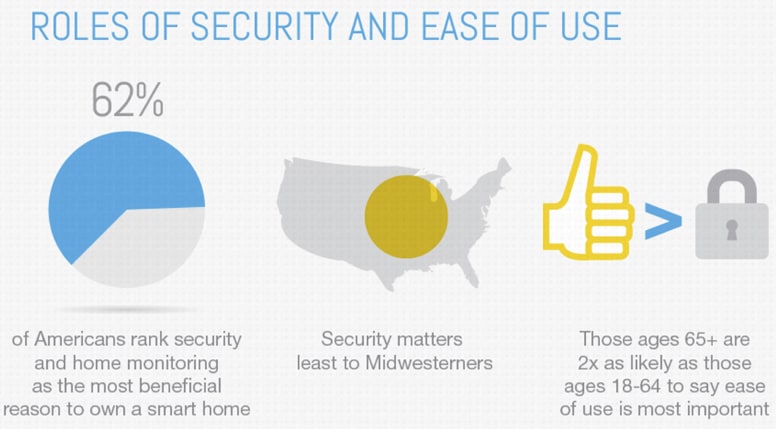 ---
Security
Finally, Americans seem to care a great deal about security. Nearly two-thirds of all respondents said home security and monitoring is the top benefit of smart home tech. However, that goal may be complicated by the fact that home automation usually relies on internet access, which can make vital devices and systems vulnerable to remote hacking.
Unlike burglars, hackers do it for the lulz.
Most of these devices—and particularly the large appliances—are produced by manufacturers that have little experience in digital security. So while a smart home may, for example, be able to lock out anyone without the right fingerprints, the lock itself) is now potentially open to cyber attacks. And unlike garden variety burglars, hackers just do it for the lulz.
---
All the Details
(Click here for the full-size version.)