Smart Home
Cree's New LED Light Bulbs Will Last 27 Years
One bulb equals 30,000 hours of light.
Credit: Reviewed.com / Daniel Wroclawski
Cree, makers of the affordable smart LED bulb we told you about earlier this year, are back with four new LED bulbs for your home. None of them are smart, but they make up for it with an impressively long lifespan and even greater energy efficiency than previous models.
The new bulbs come in two varieties: 40-watt equivalent and 60-watt equivalent. Each is available in a 2700 K soft white color temperature and a 5000 K daylight color temperature.
The 40W-equivalent bulbs continue to generate 460 lumens of light and use just 6 watts of power, while the 60W-equivalent bulbs still generate 815 lumens, but now use only 10 watts, down from 11 watts in last-gen models. At the same time, Cree has managed to increase the new bulbs' lifespans from 25,000 to 30,000 hours.
We spoke with Mike Watson, Cree's vice president of product strategy, who told us how the company's LED bulbs are designed to mimic the look of old-school incandescent bulbs.
"There's a compact center glow that allows it to perform better" in light fixtures that were designed for incandescent bulbs, he said. "The 4Flow design allows us to have that filament appearance."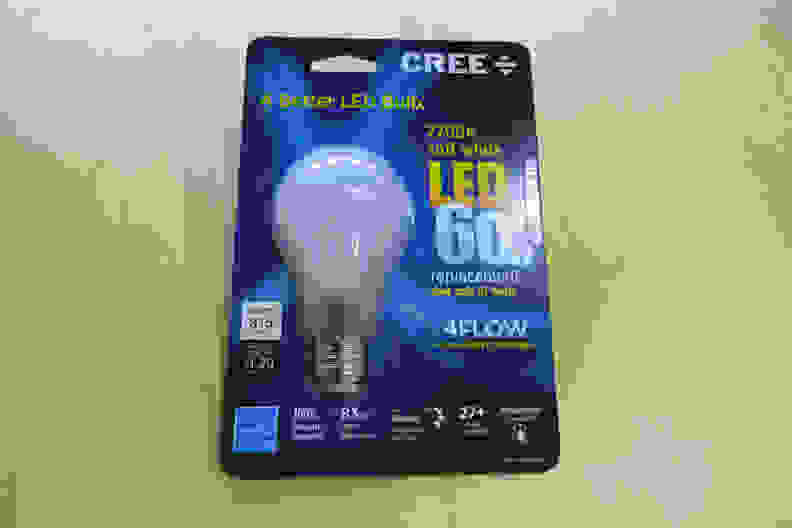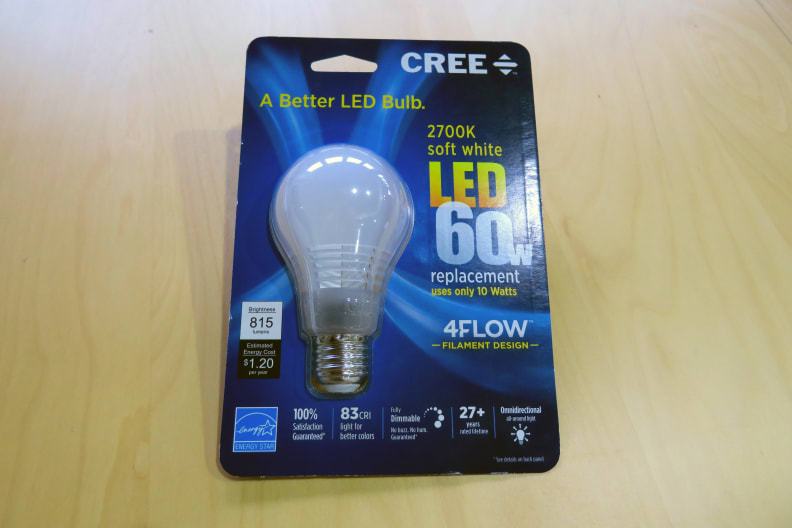 LED bulbs are far more energy-efficient than compact fluorescent bulbs, and have largely fixed the issues that many consumers had with the older spiral designs—namely, the cold, sterile light that many early models generated.
Watson added that the bad experiences customers had with CFL bulbs created a higher barrier to adoption for LED bulbs, since they made consumers more skeptical of of new lighting technologies.
Cree LED bulbs are designed to mimic the look of incandescents.
"No market ever adopts en masse and grows the adoption rate by providing products that are worse than the ones they were using before," said Watson. It's up to this new generation of LED bulbs to rebuild consumer trust.
Cree seems to sincerely believe in its new bulbs—it's upping its product warranty from three to five years. Longer warranties and small improvements to lifespan probably won't lead consumers to buy LED bulbs in droves, but it's another step on the path to market saturation.
Cree began selling its new bulbs via The Home Depot's website today, and the bulbs are set to roll out to physical stores later this month. The 60W bulbs will cost $7.97, while the 40W bulbs will cost $7.47.
Related Video