The Best Rugged iPhone Cases of 2019
By Michael Desjardin, February 28, 2018, Updated January 02, 2019
We recently reviewed dozens of iPhone 8, iPhone 8 Plus, and iPhone X cases. Noticeably absent in these round-ups were the type of cases you'd expect to find in the backpacks of folks on a camping trip or attached to the belts of blue collar professionals. Instead, we opted to put all of these heavy-duty iPhone cases into their own hard-hitting round-up. This one's for people who want a little extra piece of mind when it comes to protecting their iPhone.
After narrowing down a list of some of the most popular and promising cases, we put each one to the test here at our offices in Cambridge, Massachusetts, taking careful note of each case's durability and overall design quality. Our pick for the overall best rugged iPhone case is the Spigen Slim Armor (available at Amazon for $22.32), thanks to its military-grade drop protection and its super-thin profile.
Note: We got our hands on the iPhone 8 Plus version of each of these cases, so all of the corresponding product information listed below will be for iPhone 8 Plus case variants. That said, each of these cases is also available in models that fit the iPhone 8 and iPhone X, so be sure to direct your attention to whichever version suits your phone.
And if heavy-duty cases aren't your cup of tea, be sure to check out our round-ups for slim- and wallet-style iPhone 8 cases, iPhone 8 Plus cases, and iPhone X cases.
Updated January 02, 2019
Advertisement - Continue Reading Below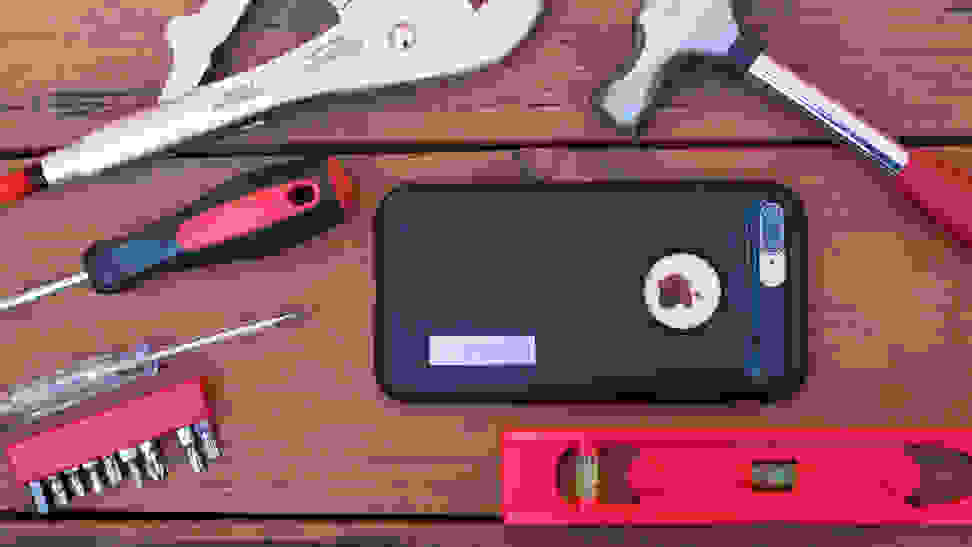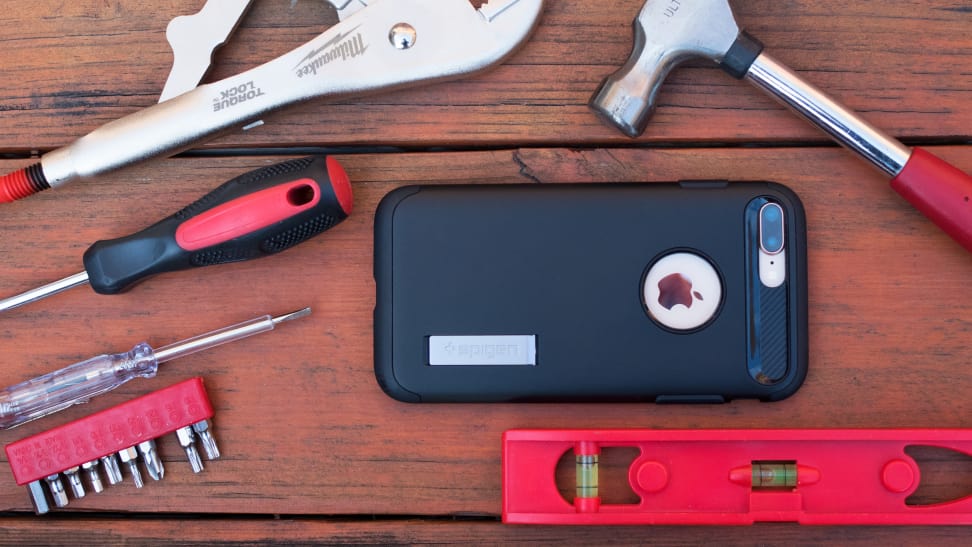 How We Tested
The Tester
As Reviewed's foremost writer on all things smartphone, I've handled my fair share of iPhones and the countless selection of cases available for them. Even though I'm always tempted to let a new iPhone out into the wild without a case, there's no denying that even a little bit of protection goes a long way in protecting a potentially $1,000 investment. A slim silicone case might protect against minor drops and scratches, but these heavy-duty cases are built for active lifestyles.
The Tests
Our analysis contains three main areas of focus: durability, functionality, and overall aesthetic. Obviously, our chief concern is that any case advertised as a durable option lives up to this promise. But there's more to our assessment other than some basic drop tests. For instance, is the case a pain in the neck to install? Does it offer features outside of just heavy-duty protection? And lastly, is its design worthy of its cost?
Not every rugged iPhone case is built the same way—some offer screen protectors and some don't. Others feature a bifold design with a cover. We've done our best to give each case a fair shake on its own, but ultimately, it's up to you to decide which approach is best-suited for your needs.
---
Other Rugged iPhone Cases We Tested
Advertisement - Continue Reading Below