Ovens & Ranges
6 great electric ranges Canadians can buy right now
Cook up a storm with our favourite electric ranges.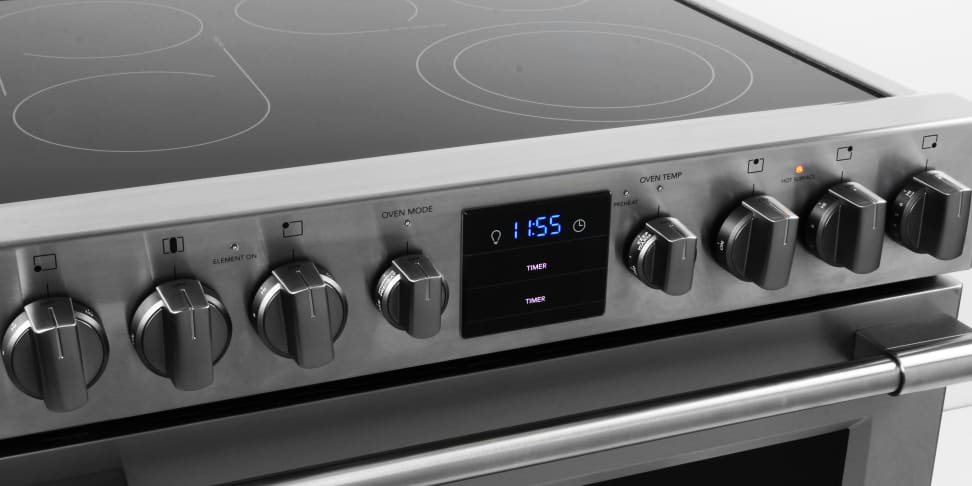 Credit: Reviewed
When it comes to cooking appliances, gas may be the pros' choice, and induction may be the (magnetic) wave of the future, but there's still plenty to be said for cooking with radiant electric heat. Electric ranges can provide an impressively wide temperature range, consistently excellent convection, and even heating across the board—great things to have if you enjoy cooking.
Depending on whether you are a renter or a home-owner the decision of which fuel to cook with might be out of your hands. Fortunately, you still have plenty of options when it comes to the specific model. There are dozens of electric ranges to choose from, but lucky for you, we've put enough of these cookers through their paces in our U.S.-based labs to make some strong recommendations.
Here are the best electric ranges we tested that are available in Canada.
1. Electrolux EI30EF45QS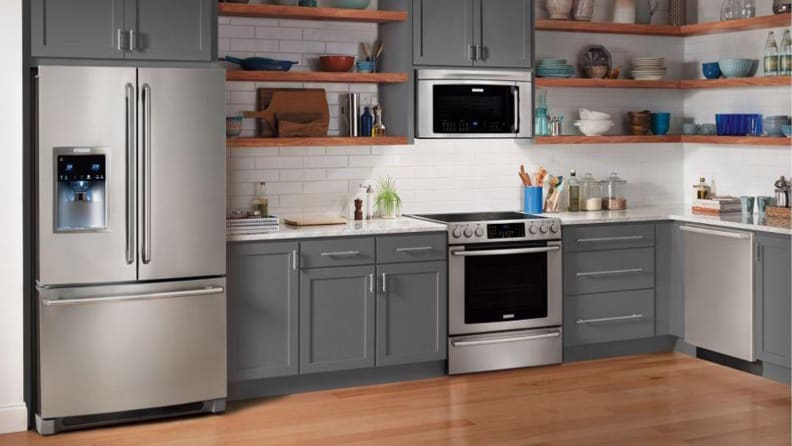 The Electrolux EI30EF45QS electric freestanding range has a lot going for it. Its sleek looks and versatile cooktop are definite crowd-pleasers. The five cooktop burners include two simmer burners, a warming zone burner, one normal burner, and one tri-ring burner that promises very tight temperature controls. As a result, between these five burners, they manage to cover a temperature range of 85°F-770°F (29°C-410°C), which is no joke. While boiling times are a bit slow (about 6 minutes to boil 6 cups of water), that's to be expected on an electric range.
While the oven had no trouble perfectly roasting a pork loin, it had more difficulty when it came to baking cookies and cakes evenly. While the oven's baking isn't as even as we'd hoped, the oven has a built-in meat probe and hosts several useful cooking/baking modes such as Bake, Broil, Convection Bake, Convection Roast, Preheat, Slow Cook, Keep Warm, and Cakes & Breads. If you want very fine control when cooking with electric burners, look no further than the Electrolux EI30EF45QS.

Get the Electrolux EI30EF45QS at Best Buy Canada
2. LG LREL6325F
The LG LREL6325F Freestanding Electric Range is the best electric range we've tested that you can get for under a grand. Its cooktop is sleek and easy to clean, and the average boil times for its five burners (two of which are dual-zone) were even faster than our top-performing electric range, the Electrolux EI30EF45QS.
This oven baked cookies, pork, and pizza evenly, plus it's got a built-in Air Fry feature that produced perfectly crispy French fries when we tested. This smart range is Wi-Fi–capable and is compatible with LG's ThinQ smartphone app, which allows users to control their range using Google Assistant or Amazon Alexa.

Get the LG LREL6325F at Best Buy Canada
3. Bosch HEI8056C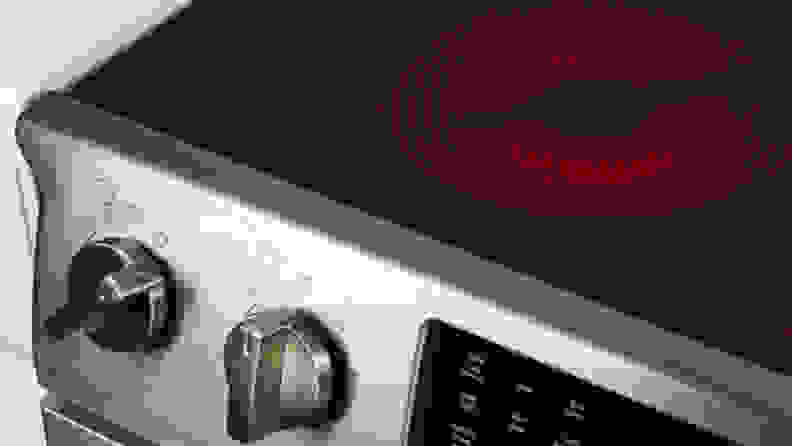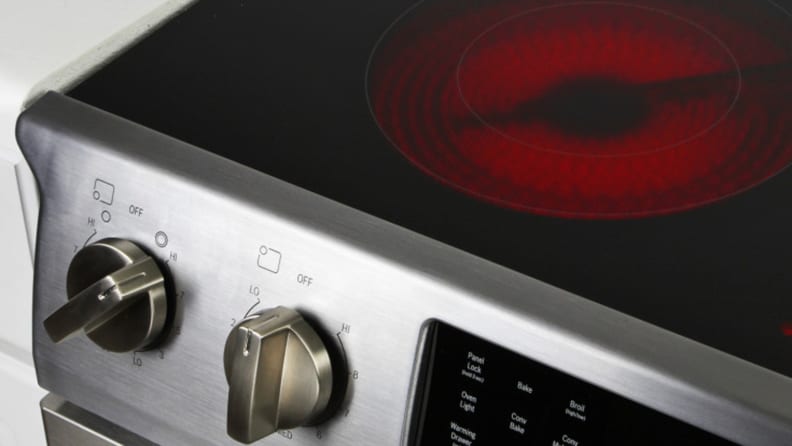 The 30-inch Bosch HEI8056C all-stainless electric range feels sturdy, looks great, comes with a ton of extra features and options, and performed well in our cooking and heating tests. While it takes a bit longer than usual to boil 6 cups of water, the cooktop burners are very versatile temperature-wise; they can reach temperatures between 110°F and 800°F.
We didn't get a chance to test out the numerous extra oven options, including Bake, Variable Broil, Roast, Warm, Proof Dough, Convection Bake, Convection Broil, Convection Roast, Multi-Rack European-style Convection with conversion, Pizza, and Fast Preheat. However, our tests showed that this oven does a great job cooking meat all the way through but may be a bit uneven in its heat application when it comes to cookies. If you need a versatile electric range with solid burners and many cooking options, the Bosch HEI8054U is a good fit.

Get the Bosch HEI8056C at Best Buy Canada
4. Samsung NE59T7851WS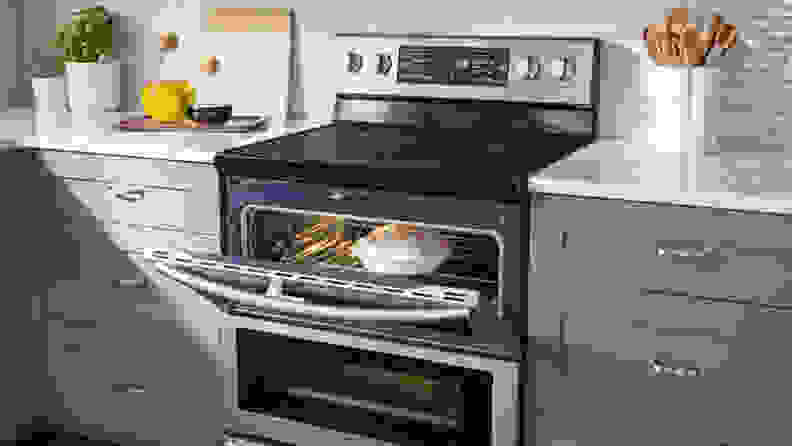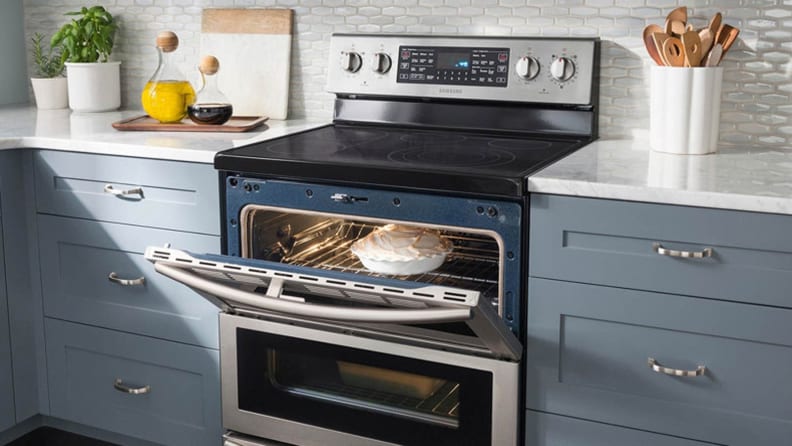 Unlike a typical dual-oven range, the Samsung NE59J7850WS allows you to divide the 5.9-cubic-foot oven cavity in two on demand, offering a new level of adaptability. You can also bisect the door, but only when and if you choose. Along with the oven(s), the rangetop easily reaches searing heats or simmering lows. Whether you want to cook a Thanksgiving turkey or cook multiple meals at once, this range can fit your needs.

Get the Samsung NE59J7850WS at Best Buy Canada
5. Frigidaire CGEH3047VF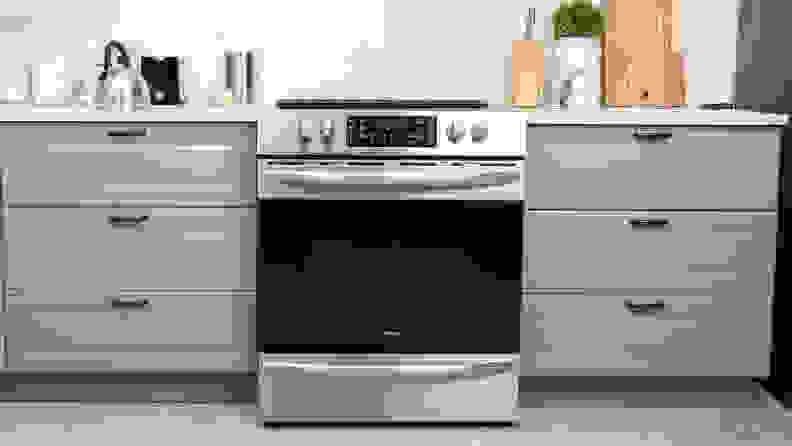 If you like to multitask in the kitchen, then you'll love the FrigidaireCGEH3047VF. This range has five burners, the front two of which have multiple rings, and can reach temperatures well over 800°F (426°C). The oven reaches temperatures of 500°F (260°C), which is hot enough to cook a pizza and makes baking evenly baked cookies look like a cakewalk.
The real selling point of this range is that it comes with an Air Fry mode, which works best with the air fry tray that you can purchase separately. Our tests showed that the Air Fry mode worked beautifully. We're on the record as saying that you don't really need an air fryer, but if you want the option to speed up the frying process without having to drop the cash for an air fryer, this range is a great option.

Get the Frigidaire CGEH3047VF at Best Buy Canada
6. Haier QCSS740RNSS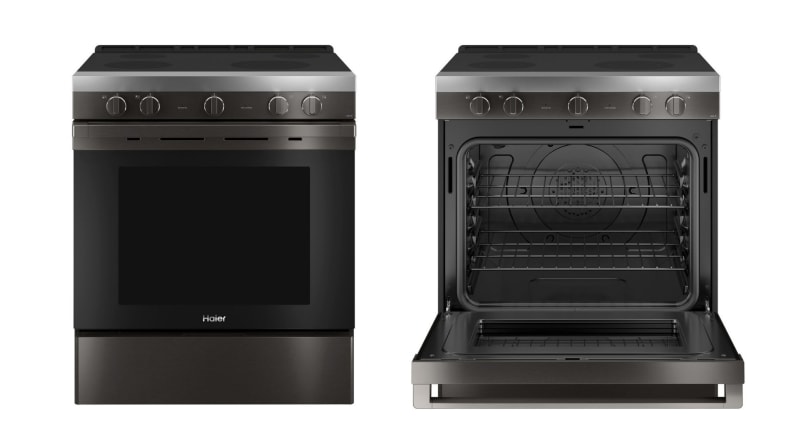 The Haier QCSS740RNSS certainly has plenty of features that will delight tech nerds everywhere, assuming you don't mind using an app for cooking, as many of this range's functions (including temperature control and a timer) are only accessible via the SmartHQ app. But serious home cooks might want to go with a higher-performing model as this range struggled to bake cookies evenly, cook pizza all the way through, and perfectly brown pork.

Get the Haier QCSS740RNSS at Home Depot Canada
The product experts at Reviewed have all your shopping needs covered. Visit Reviewed Canada for all the latest reviews, recommendations, buying guides, and coverage of all the best products available in Canada.
Prices were accurate at the time this article was published but may change over time.