The Best Food Processors of 2019
By Sharon Franke, December 18, 2018, Updated March 20, 2019
When you're cooking up a storm, a large food processor can reduce your prep work drastically and make you wonder how you ever lived without it. In mere seconds it can chop pounds of onions, blitz a bunch of parsley into dust, churn out creamy salad dressings or turn a hunk of Parmesan into snow. It needs just minutes to form perfect pie or pizza dough. You'll find yourself using it for things like pesto, hummus, and gazpacho—things that are a real chore to make by hand and would come out of a blender too smooth. If what you're looking for is a blender after all, don't sweat it: We've done similar round-ups for the best blenders under $100 and the best pro-style blenders.
If you've never used a food processor, you may find there's a bit of a learning curve. But once you master the operation, you'll never again find it too much trouble to slice spuds thinly for scalloped potatoes or shred carrots for salad.
Our winner, the Cuisinart "Custom 14" DFP-14BCNY (available at Amazon), isn't cheap but this Cuisinart model gives top-notch performance without hogging too much kitchen space. However, if you're looking for one at a much lower price, we found the slightly smaller Black + Decker 3-In-1 Easy Assembly 8-Cup (available at Walmart) perfect for everyday prep work.
To help you spend wisely, we chose six highly rated full-size processors and put them to work, chopping, shredding, slicing, and kneading dough.
Here are the best full-size food processors in order:
Cuisinart Custom 14-Cup Food Processor (model DFP‑14BCNY)
Black + Decker 3-in-1 Easy Assembly 8-cup Food Processor
Breville Sous Chef 16 Pro Food Processor
KitchenAid 14-Cup Food Processor with Commercial-Style Dicing Kit

Hamilton Beach Big Mouth Duo Plus Food Processor
Oster Designed for Life 14-Cup Food Processor with 5-Cup Mini Chopper
Black + Decker Power Pro Wide-Mouth Food Processor
Updated March 20, 2019
Advertisement - Continue Reading Below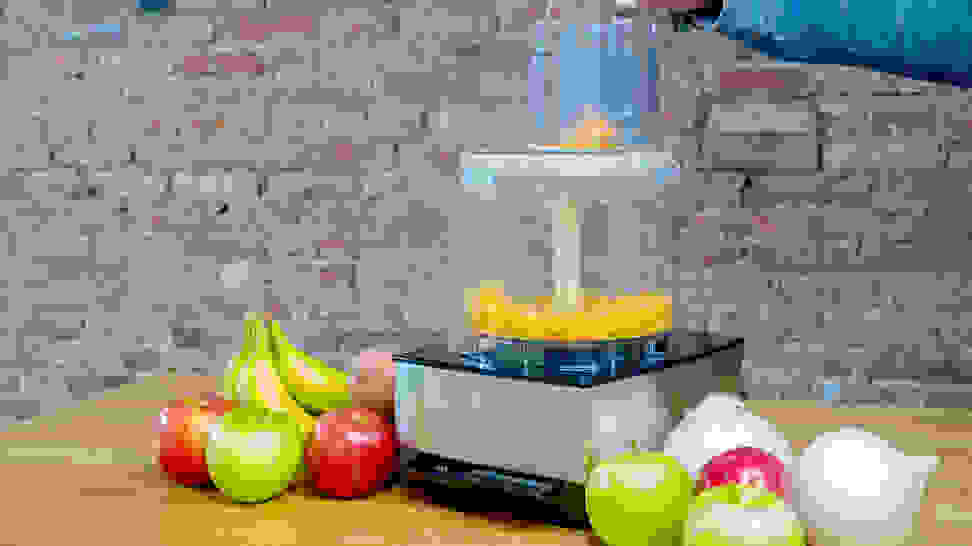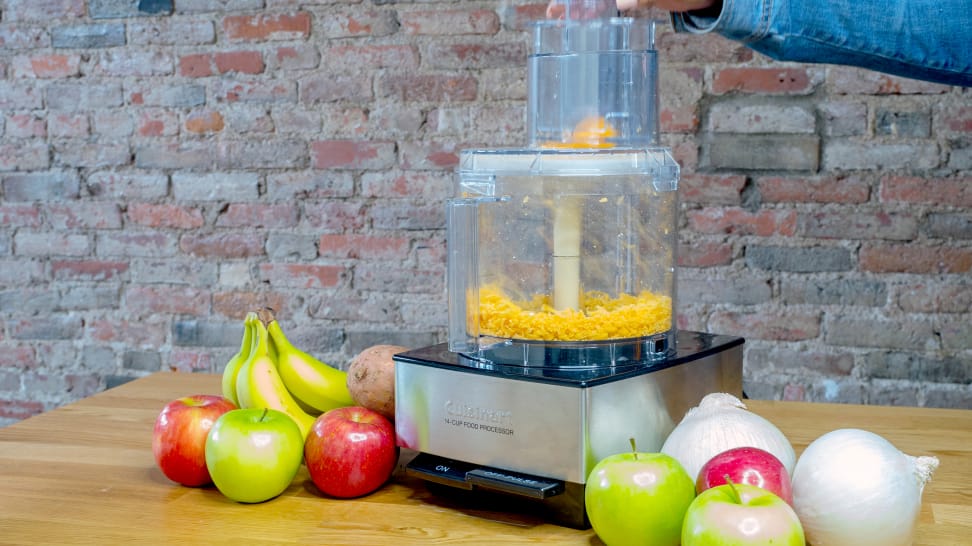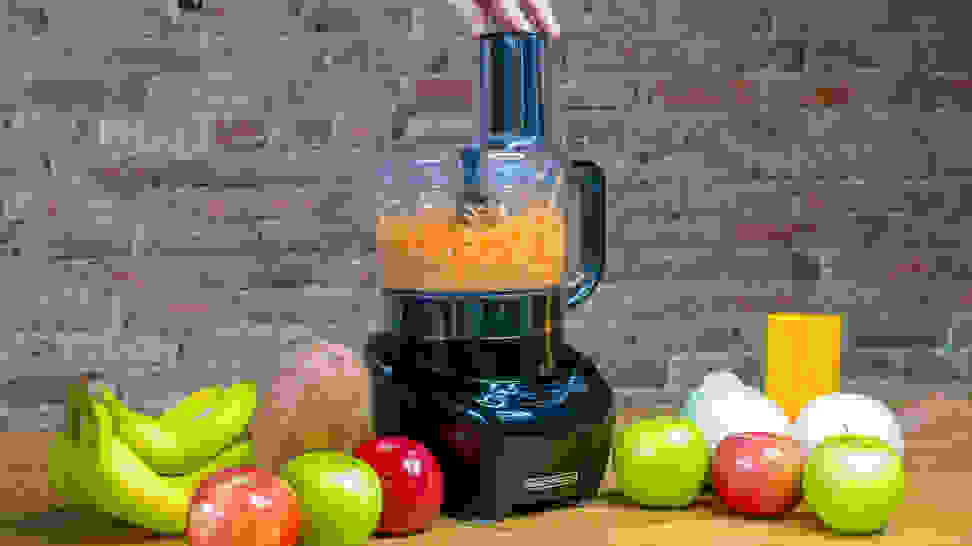 How We Tested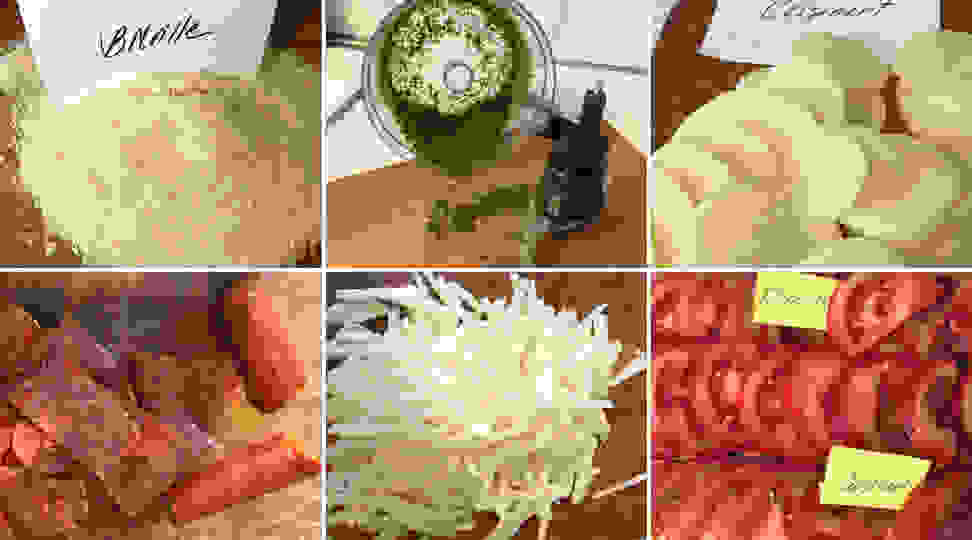 The Tester
Hi, I'm Sharon Franke, and I've been reviewing kitchen equipment for upwards of 30 years. Before that, I worked as a professional chef in NYC restaurants for seven years. Now most of my cooking is done on weekends in my small apartment kitchen. While I'm a whiz with a knife, I wouldn't want to live without my food processor for tasks like finely chopping veggies for tabbouleh or preparing pastry dough for tarts and quiches.
The Tests
We tested six full-size food processors. Each appliance was rated on how well it chopped onions, minced parsley, ground almonds, sliced potatoes, tomatoes, and pepperoni, shredded mozzarella cheese, and cut potatoes into julienne strips. In those that were designed to knead, we made pizza dough. As you'll definitely need to read the manual before you use your food processor for the first time and maybe the second, third and fourth, we spent a lot of time poring over each one. Did it explain how to use the processor thoroughly or did we still have to experiment to figure out how to assemble the parts, use the attachments, and process specific foods? We considered whether it was easy to lock the lid onto the work bowl and use the controls and how much of a racket it created when running. While we didn't include size in our ratings, we took it into consideration as once you see what it can do, you may want to give your food processor a permanent place on your countertop.
---
Other Food Processors We Tested
More articles you might enjoy
Advertisement - Continue Reading Below