If you want to become a true Grillmaster, you'll need two things: a good set of grilling tongs and a grill spatula. The former is great for turning large roasts, skewers, and vegetables like corn on the cob. A proper spatula, like our favorite OXO Good Grips 16-Inch Grilling Turner with Serrated Edge (available at Amazon), is indispensable when it comes to getting underneath foods for a clean flip. I'm talking burgers, fish fillets, and grilled pizzas.
Some spatulas are too small, placing your arm hair firmly in the danger-zone as you reach for the burger in the furthest corner of the grill. Others are too bulky, unable to cleanly slide under fish without flaking up the entire fillet. That's why we put eight spatulas of various designs to the test: To find out which shapes and sizes works best to handle a variety of essential grilled foods. We found a few designs that we could live without, but we also found a few that we fell in love with.
Here are the best grill spatulas in order:
OXO Good Grips 16-Inch Grilling Turner with Serrated Edge
Mercer Culinary Hell's Handle Large Fish Turner/Spatula
Cave Tools Barbecue Spatula With Bottle Opener
Update International Extra-Large 16-Inch Grill Spatula
Victorinox Slotted Fish Turner
Weber 6673 Original Wide Spatula
Weber Style 6446 Professional-Grade Fish Turner
Winco TN719 Blade Hamburger Turner
Advertisement - Continue Reading Below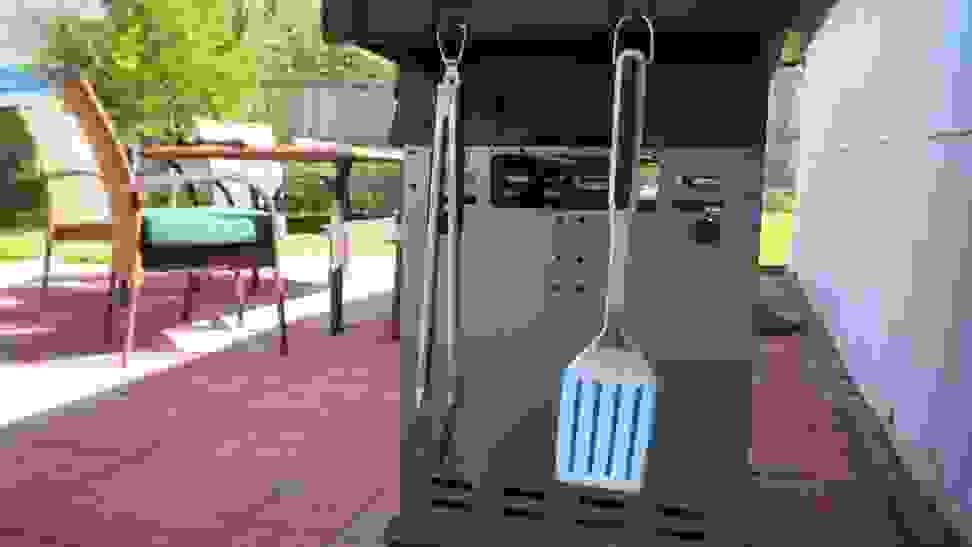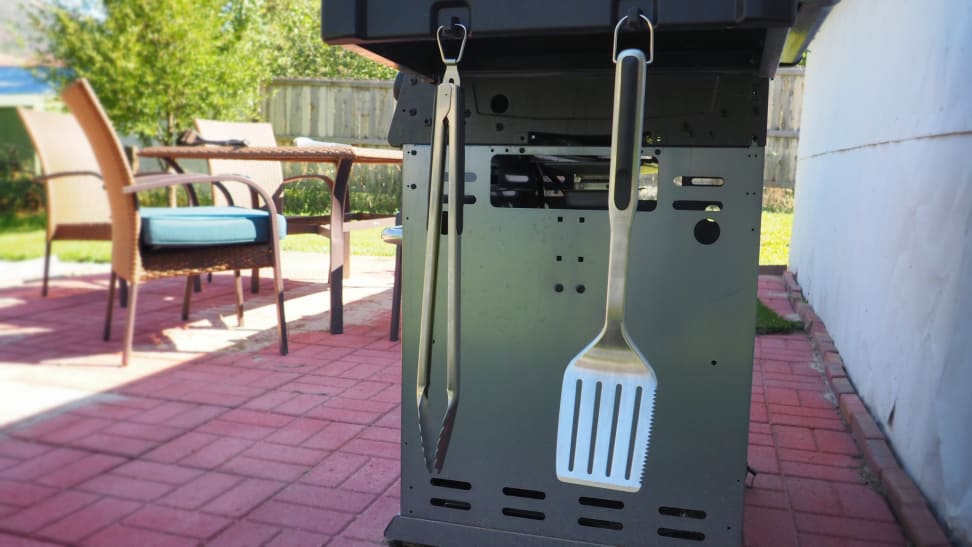 How We Tested
The Tester
Hi, I'm Lindsay Mattison, a trained professional chef and self-proclaimed Grillmaster. There's nothing I love more than packing a few dozen burgers onto the grill and throwing a party for the neighborhood. While I use my grilling tongs more frequently, I really couldn't live without a good grill spatula. Grilled pizza happens to be one of my favorite foods, too, and you definitely can't make one without a sturdy spatula!
The Tests
We picked up eight grill spatulas of all different shapes and sizes. Some of them were thin and flexible, while others featured wide heads or long and skinny designs. We put them to the test to evaluate their one thing in common: The ability to get underneath flat foods on the grill to quickly and efficiently flip them over.
In addition to testing their general maneuverability by flipping hamburgers, we assessed the spatula's flexibility by packing those burgers tightly together, forcing the spatula to get into close-fitting spaces. We also wanted to know how the shape could handle a long, awkward piece of pizza dough, which is notorious for sometimes requiring two spatulas to flip. We forced the spatulas to do it with one and recorded the results.
It's important that a spatula is functional, but that wasn't enough for us. We were also looking for a comfortable spatula that felt natural to use. The handle had to be well-designed for storage as well as keeping our arms out of harm's way as we worked on the grill. Finally, the materials should be able to handle the grill's hot environment while being sturdy enough to carry heavy foods.
---
Other Grill Spatulas We Tested
Other Stories You May Enjoy
Advertisement - Continue Reading Below