The Best Pie Dishes of 2019
By Sharon Franke, September 07, 2018, Updated January 02, 2019
One of the secrets to a great pie is the pie dish! The right one will help bake the pie in the precise recipe time, and it will emerge from the oven with an evenly browned crispy crust and a perfectly cooked filling; when you cut it, the slices will come out in perfect wedges that you can lift right out of the pan.
So, to help you find the right pie plate to make a perfect pie, we chose nine highly-rated pie dishes and baked four kinds of pies in each. Our ceramic winner is the Emile Henry Pie Dish (available at Amazon for $39.95), which bakes up beautiful pies of all types and can double as a casserole dish. However, if you're looking for a lighter weight, traditional metal pan for a more reasonable price, the USA Pan Pie Pan (available at Amazon for $13.95) will also do your pies proud.
Here are the best pie plates we tested ranked, in order:
Emile Henry Pie Dish
USA Aluminized Steel 9" Pie Pan
Le Creuset Heritage Pie Dish
Williams-Sonoma Goldtouch Nonstick Pie Dish
Pyrex Easy Grab 9.5" Pie Plate
Wilton Recipe Right 9" Pie Pan
Farberware Baker's Advantage Ceramic Deep Pie Dish
Nordic Ware High Dome Covered Pie Dish
Pyrex Basics 9" Pie Plate
Updated January 02, 2019
Advertisement - Continue Reading Below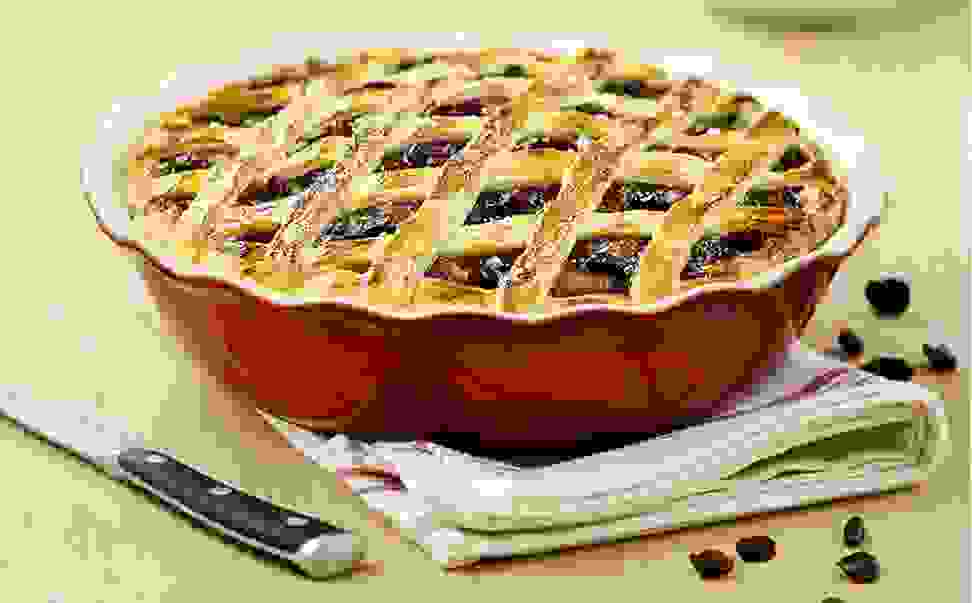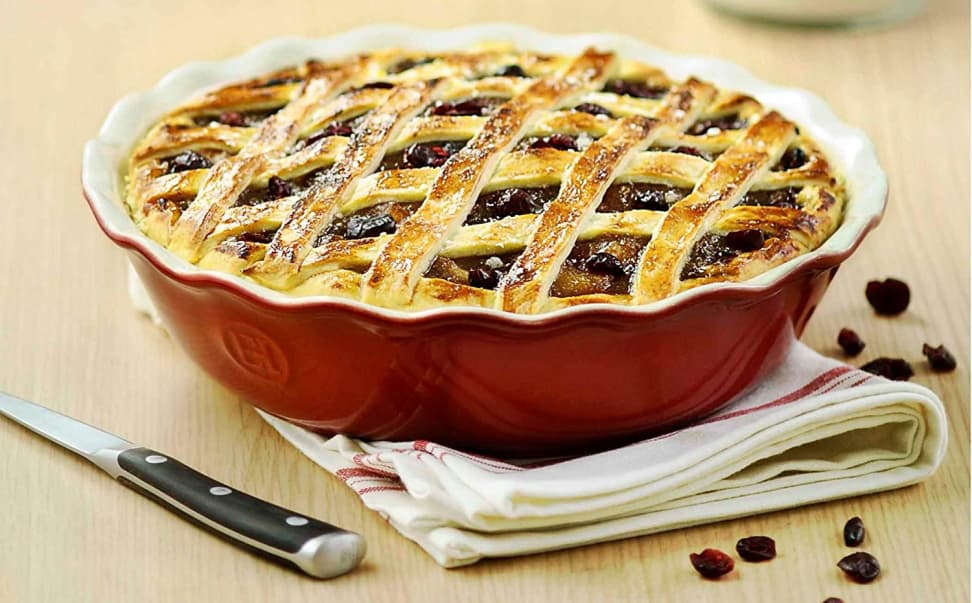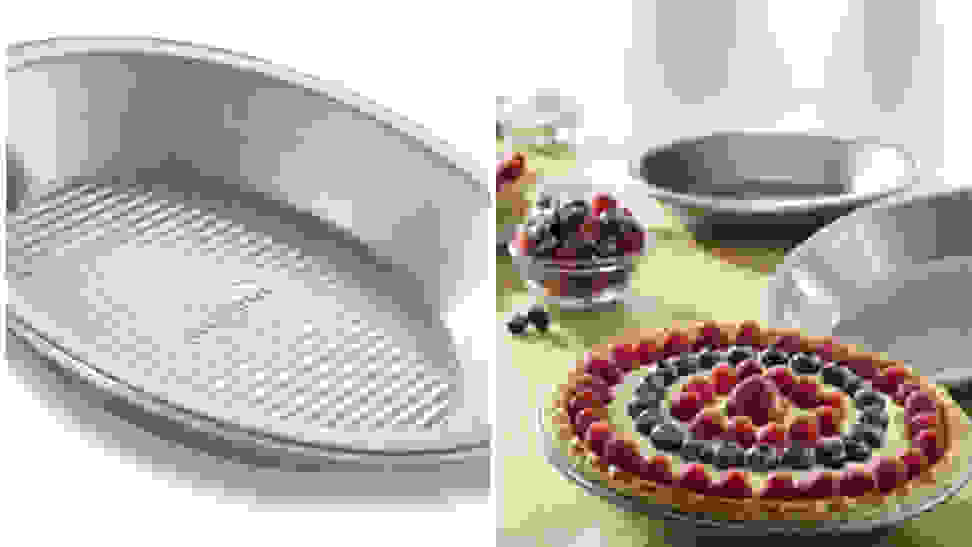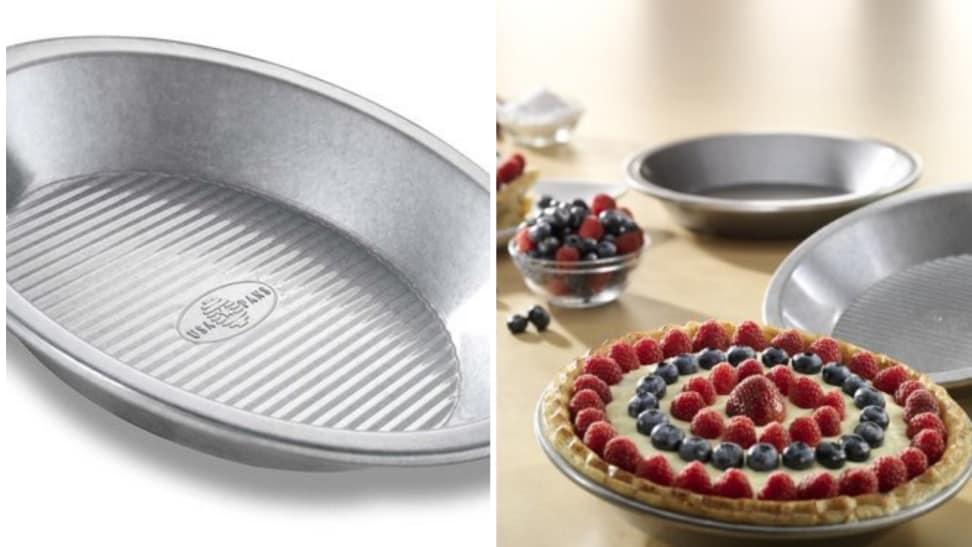 How We Tested
The Tester
Hi, I'm Sharon Franke, and I've been reviewing kitchen equipment for more than three decades. Before that, I cooked and baked professionally in New York City restaurants for seven years. I think one of the hardest baking tasks is making pie! Even if you opt for store-bought refrigerated pie crusts and a canned filling, it's not easy to turn out a pie with a dough that's tender, crispy, flaky, and perfectly browned in the same time that the filling is properly cooked. That's why I was thrilled to have the chance to see if the pie plate can make the difference.
The Tests
We tested nine pie dishes. In each, we baked a pie crust made from homemade dough to create a fully baked shell as you might if you were making a no-bake chocolate pudding pie. Next, we made pumpkin pies using the recipe on the can of Libby's pumpkin and a Pillsbury refrigerated pie crust. To see how the pie plates handle graham cracker crusts, we made cheesecake pie. Finally, in each plate, we made a traditional all-American apple pie with top and bottom crusts made from scratch pie dough. (Testing note: We used a food processor to make the dough. If you need a good one, check out our recent roundup of The Best Food Processors of 2018.)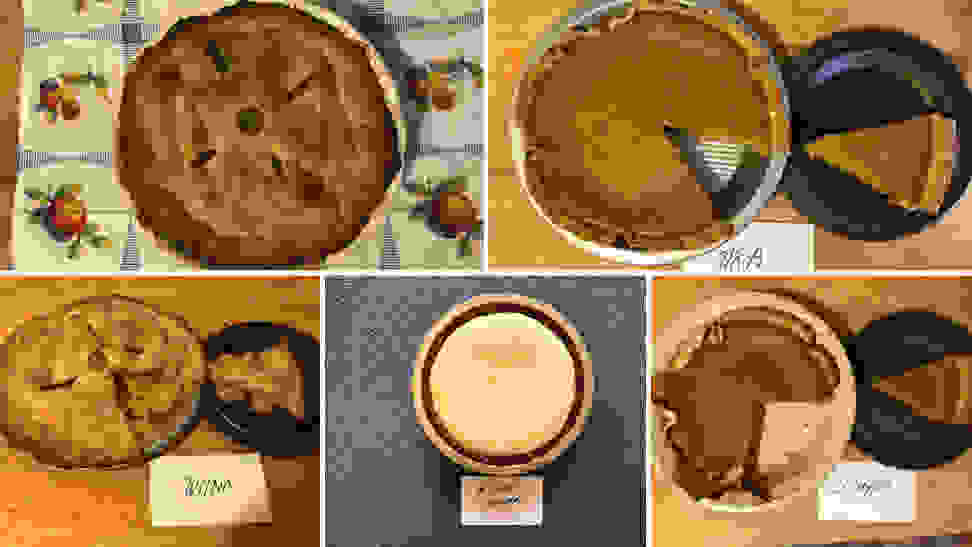 As we worked, we noted if we could get a good grip on the pie plates, how easy they would be to transport, whether or not they were dishwasher safe, and how easy they were to clean by hand. We also noted if the plates could withstand a high enough temperature if you wanted to brown off a lemon meringue pie.
---
Other Pie Dishes We Tested
Advertisement - Continue Reading Below