Is there anyone who doesn't like rice? It's a pantry staple. And while it's completely possible to make great rice on the stove, doing so means hovering over the pot to ensure that your grains cook fully without burning. By using a rice cooker, like our new favorite Panasonic One-Touch Fuzzy Logic Rice Cooker (available at Amazon for $105.99), you can avoid that hassle and focus on the rest of your meal. There's a reason these devices are a fixture in professional kitchens—they promise fluffy rice every time, and they do the work for you.
But which rice cookers fulfill their promise of perfection? If you're going to give up precious kitchen counter space for yet another gadget, it needs to be worthy. I tested six of the top rice cookers on the market to find out which ones were convenient, consistent, and—ultimately—which ones could make that ideal bowl of rice.
Here are the best rice cookers, in order:
Panasonic One-Touch Fuzzy Logic Rice Cooker
Aroma Digital Rice Cooker and Food Steamer
Zojirushi Micom Rice Cooker and Warmer
Oster Rice Cooker with Steamer
Hamilton Beach Rice & Hot Cereal Cooker
Instant Pot 9-in-1 Pressure Cooker
Updated October 10, 2018
Advertisement - Continue Reading Below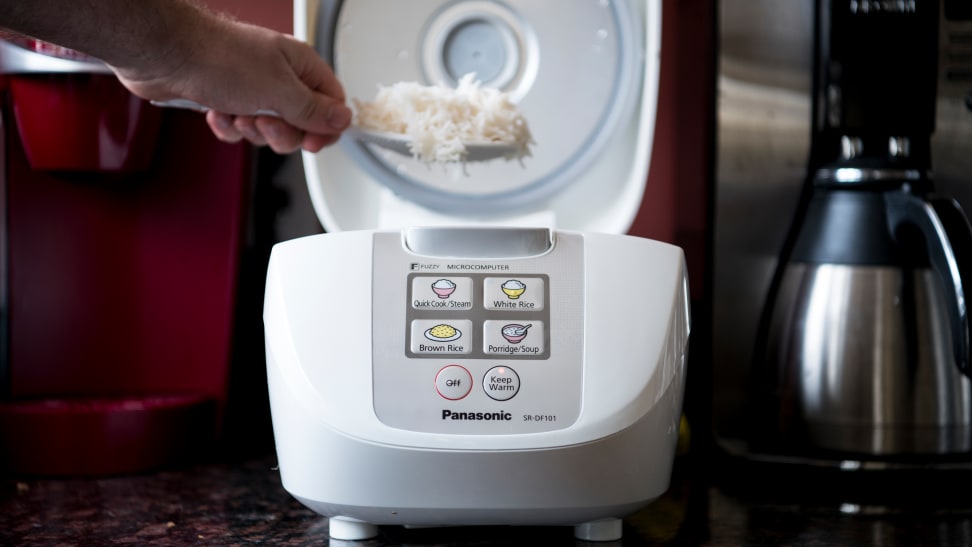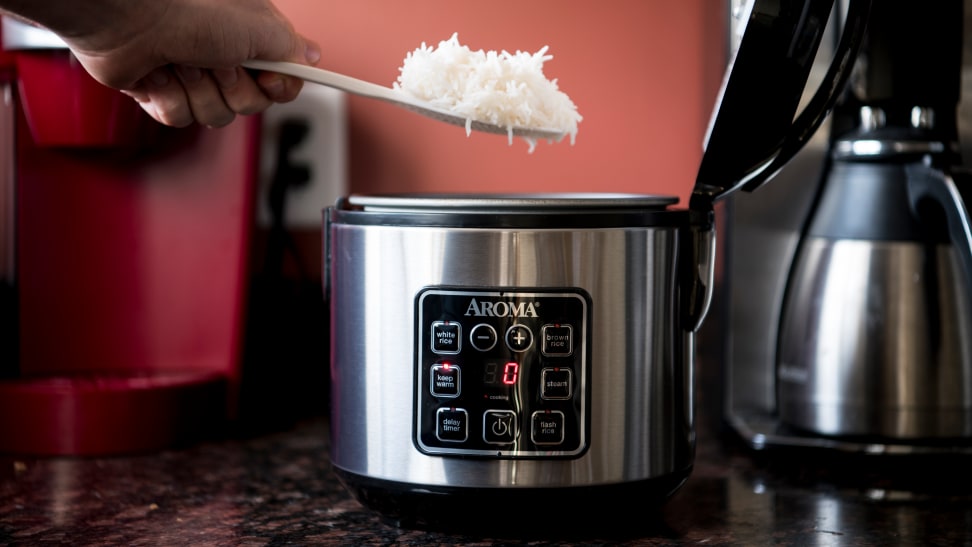 How we tested
The tester
My name is Bethany, and I cook a lot of meals at home. My go-to is tofu, veggies, and rice.
This means that I often find myself trying to simultaneously fry tofu and sauté vegetables, and the multitasking goes much better for me if I don't also have to babysit a pot of rice. A rice cooker is a good solution, doing the work for me so I can focus on browning the tofu.
The tests
I put six rice cookers through their paces by using them to make long grain brown rice and short grain white rice. I made each kind twice—and judged the cookers critically based on the results. I also tried steaming frozen dumplings in each rice cooker using the included steamer basket. (It's 2018—If my rice cooker can't make more than just rice, have I really chosen the right one?)
I considered how easy each rice cooker was to clean, whether it cooked rice consistently from one batch to the next, and whether it could handle cooking a single cup of rice (enough for just a couple of people) or could only perform well when used to cook larger quantities.
---
Other rice cookers we tested
Advertisement - Continue Reading Below