The Best Toaster Ovens of 2019
By Sharon Franke, December 19, 2018, Updated January 02, 2019
Nothing beats the versatility of toaster ovens. In addition to making toast, they can melt cheese on open-faced sandwiches, heat and crisp up a frozen pizza, or bake up a sheet of cookies (in fact, one of our favorite air fryers, is actually a toaster oven). I've found the best toaster ovens can even turn out a roast chicken or broiled salmon as well as a full-size oven. In our review, we found toaster ovens are getting faster and better at toasting than they used to be. If you're still using a pop-up toaster (see our pop-up toaster recommendations) and can spare the counter space, you might want to consider switching up.
Our winner, the pricey Breville Smart Oven Pro (available at Walmart for $265.00), is worth the investment. Once you own it, you may never use your full-size oven again. But we also found a great, inexpensive model in the Hamilton Beach Easy Reach for quick melts, convenience foods, and perhaps a couple of baked potatoes.
To help you spend wisely, we chose six highly rated toaster ovens and put them to work toasting, baking, and broiling.
Here are the best toaster ovens in order:
Breville Smart Oven Pro
Hamilton Beach Easy Reach Oven with Convection
Cuisinart Chef's Convection Toaster Oven
Panasonic FlashXpress Toaster Oven with Double Infrared Heating
Black + Decker 4-Slice Toaster Oven
Updated January 02, 2019
Advertisement - Continue Reading Below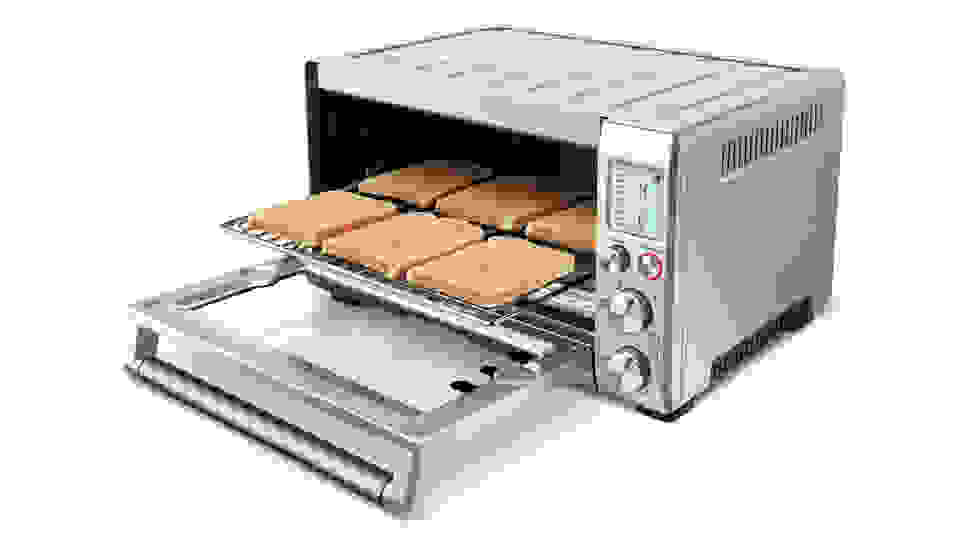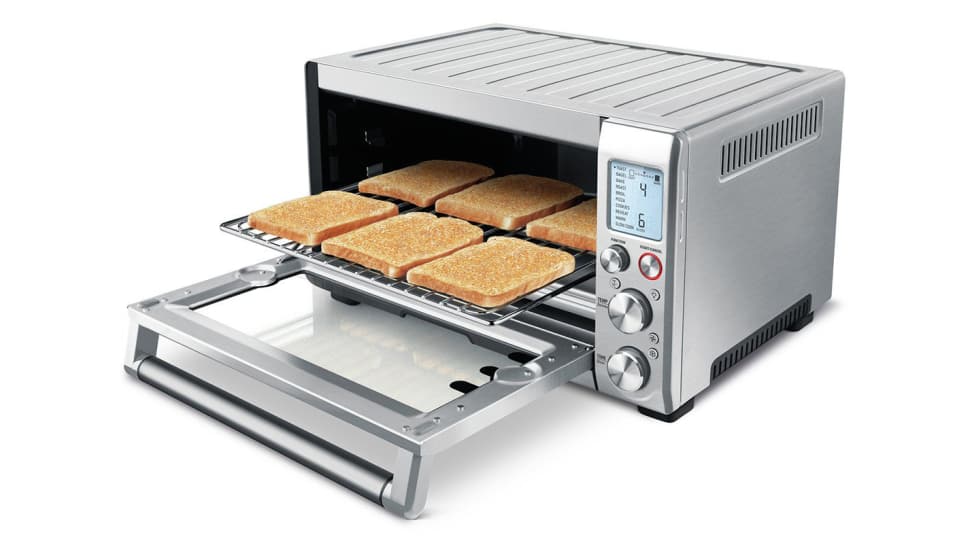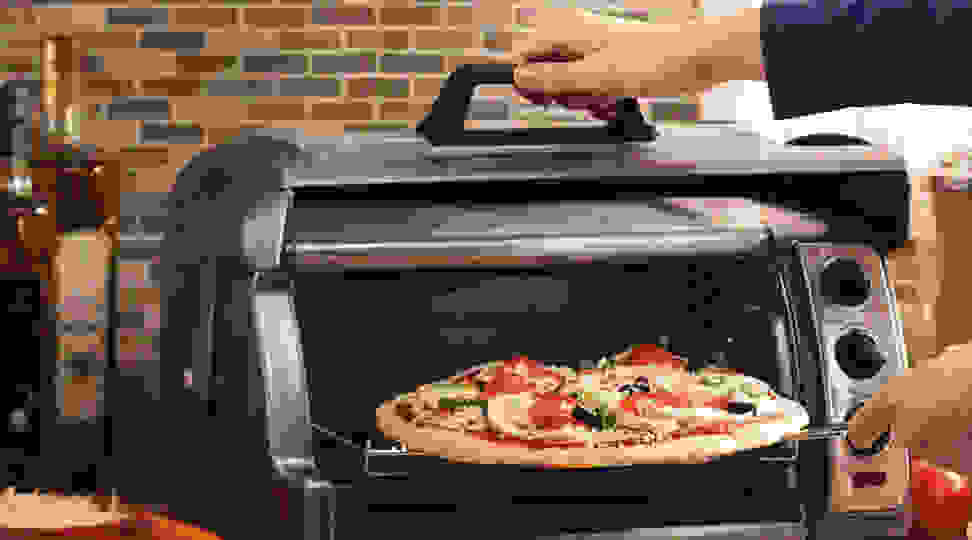 Who am I?
Hi, I'm Sharon Franke, and I've been testing kitchen equipment for the past 30 years.
When I'm not reporting on everything from wooden spoons to high-tech ranges and refrigerators, you can find me cooking in my own kitchen. In another life, I worked for 7 years as a professional chef in New York City restaurants. While I can crank out a huge holiday meal with the best of them, using every tool in my kitchen, these day most family meals involve the toaster oven.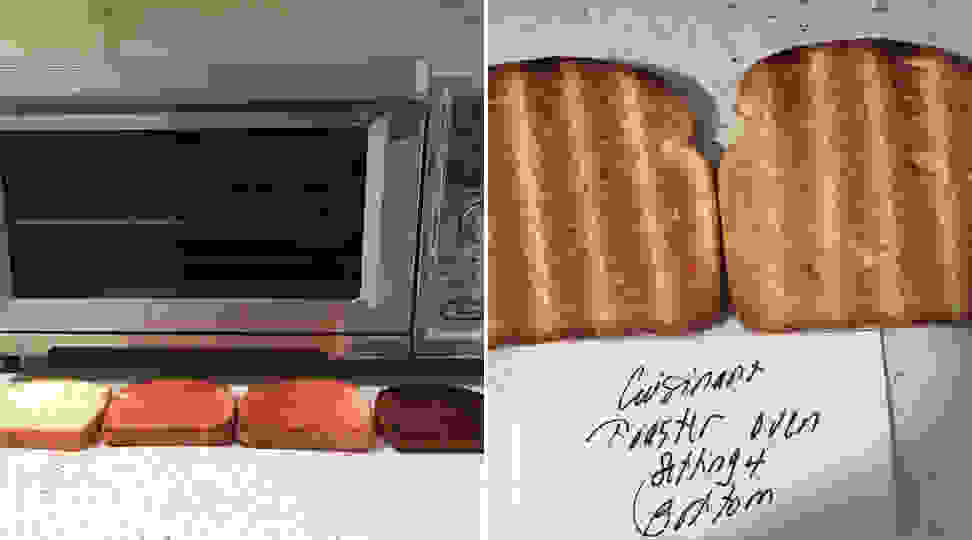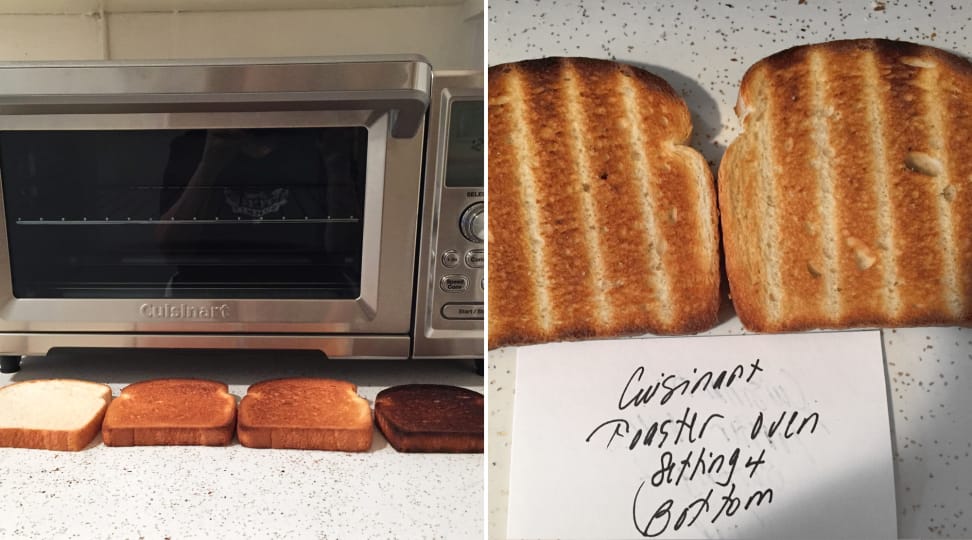 How we tested
I tested five toaster ovens, chosen based on their retail popularity and user reviews. I also tested the Oster Digital French Door Oven at Oster's recommendation, but found it too large to qualify as a toaster oven.
Each toaster oven was rated first on how well it toasts bread. Just like a pop-up toaster, Could it produce a range of shades and toast evenly enough that all 4 sides come out looking the same?
Could it evenly toast bagels?
I baked up frozen pizza, refrigerated biscuits, broiled chicken breasts to see if they came out cooked in the inside and nicely browned on the outside in a reasonable amount of time. The convenience of using the product, including how easy it was to set the controls and the helpfulness of the special features, was also an important part of our ratings. As a toaster oven is one of the biggest "small" kitchen appliances and you'll be using it every day, it'll have pride of place on your countertop. That's why I looked at its size, construction, and design.
---
Other toaster ovens we tested
More articles you might enjoy
Advertisement - Continue Reading Below