Kitchen & Cooking
These meal kits are delivering during the coronavirus outbreak: Home Chef, HelloFresh and more
Here's how COVID-19 is impacting meal kits
Credit: Getty / svetikd
As Americans grapple with the effects of the COVID-19 pandemic, grocery stores are becoming sites of chaos: Panic buying, sold-out supplies and a call for social distancing have made shopping more difficult than ever. As a result, many shoppers are turning to options like grocery delivery and meal kits to help flatten the curve and still get the food they need.
But with many workers being told to work from home and certain supply chains being interrupted, it's logical to wonder: Are meal kits still being delivered? If so, are they safe to eat and handle? Here's what the major meal kit brands are saying about their response to the coronavirus—and what you need to know to keep your family safe.
Which meal kits are still delivering?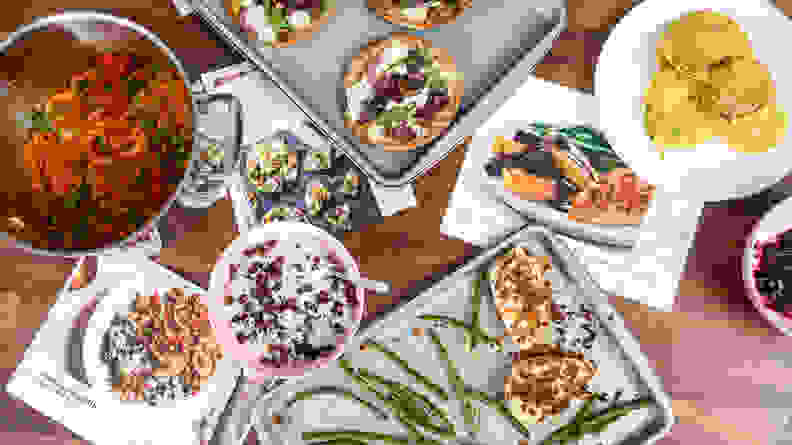 According to our survey of meal kit representatives, brand websites, and their accompanying newsletters, most major meal kit companies are still delivering on a regular schedule amid the COVID-19 pandemic. Many are even offering coupons and discounts to attract new customers at this time. That being said, increased interest in grocery delivery and interrupted supply chains have made it so that some meals are unavailable or out of stock, which may limit your options when choosing your meals.
It's important to remember that the American response to COVID-19 is rapidly evolving, so companies may change their approach in the coming days and weeks. But for now, here's the current status for meal kit delivery at each company.
Home Chef
According to the coronavirus response FAQ section of their website, the food supply chain for Home Chef has not been affected by the virus and deliveries will carry on as usual. "If we anticipate delivery delays as the situation evolves, impacted customers will be notified by our Customer Support team," it says.
The company also emphasizes their commitment to Good Manufacturing Practices (GMPs), which includes "regular and frequent cleaning and sanitizing of our facilities and equipment, requiring employees to wash hands regularly and wear gloves, and requiring employees to stay home when sick."
Like most meal kit companies, Home Chef does not require a signature or the presence of the customer for deliveries, so contactless deliveries can continue to be made safely. Home Chef is the best meal kit we've tested as a result of its diverse menu, clear recipes and flexible plans.
HelloFresh
According to a spokesperson for HelloFresh, the meal kit company and its associated brands Green Chef and EveryPlate have not yet been impacted by COVID-19.
"There are no disruptions to our service," the spokesperson says. "We are working very closely with our network of suppliers and partners to ensure we keep delivering fresh and reliable meals to our customers. We have implemented a variety of measures to ensure the safety and wellbeing of our employees and customers, which is our highest priority."
HelloFresh impressed us in meal kit testing with its inventive recipes and flexible plans, making them a good option for those interested in meal kits.
Sun Basket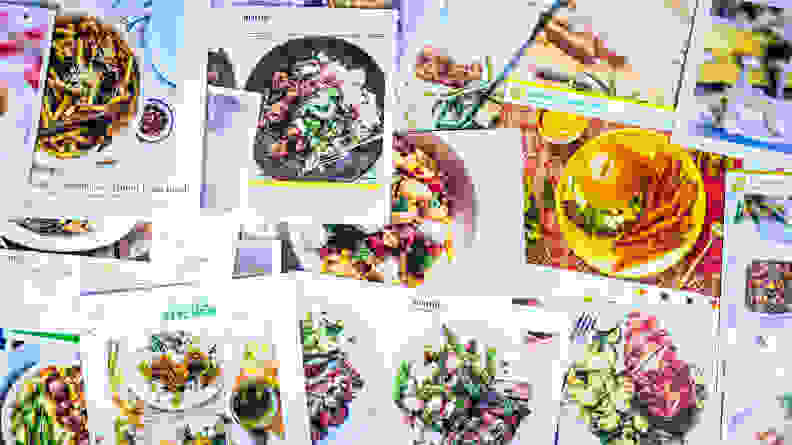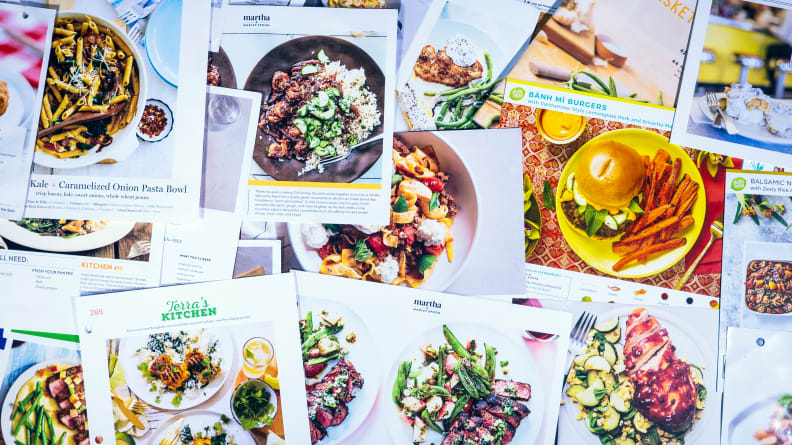 According to a statement released by Sun Basket CEO Don Barnett, the certified organic meal kit company is "working closely with distributors to keep shelves stocked, and with carrier partners to ensure deliveries remain reliable and consistent - so consumers can continue to enjoy Sun Basket's healthy meals without having to leave their home."
A marketing email sent Monday morning indicates the brand is still shipping regularly and working to attract new customers.
"A healthy meal has never been more important," it says. "That's why we've got your back. Join Sun Basket for fresh, delicious meals delivered straight to your door." The email also advises, "If your preferred meals are sold out, try another delivery day."
Sun Basket earned its place as our favorite meal kit for vegetarians with its variety of plant-based meal options.
Blue Apron
According to a spokesperson for the brand, meal kit giant Blue Apron is also not yet seeing disruptions due to COVID-19.
"To date, we have not had any disruption to our supply chain as a result of the coronavirus outbreak," the spokesperson says in an email. "We are carefully monitoring our supply chain, and are in contact with our network of ingredient suppliers and shipping partners to stay informed on any issues that arise which could impact us."
The brand spokesperson also emphasized that the safety of their customers and employees is their highest priority, and that they are looking to the guidance provided by the CDC and other applicable government agencies.
Snap Kitchen
Healthy living meal kit company Snap Kitchen delivered an update email from CEO Jon Carter to all their customers on Thursday emphasizing their commitment to food safety and ensuring the continuation of their service during the COVID-19 pandemic.
"Our commitment to delivering safe, quality meals remains unchanged," says Carter. "We're focused on staying close to our delivery partners to ensure that we are prioritizing precautionary measures, including no-contact deliveries."
A second email sent from the company on Friday indicated that they would be switching from compostable containers to BPA-free plastic containers due to global supply disruptions.
Daily Harvest
Meal delivery service Daily Harvest, best known for their smoothies, shared a coronavirus response email from their founder, Rachel Drori, with their customers on Friday. In the email, Drori outlines their sanitation practices and states that Daily Harvest's supply chain has not yet been interrupted.
"We have doubled up on our inventory so you can have what you need in your freezer during this unprecedented time of uncertainty," Drori writes. "While there may be disruptions we cannot control down the line, we are confident we are working through as many scenarios as we can imagine to ensure that you'll get your nourishing food when you need it most."
Are meals kits safe to eat and handle?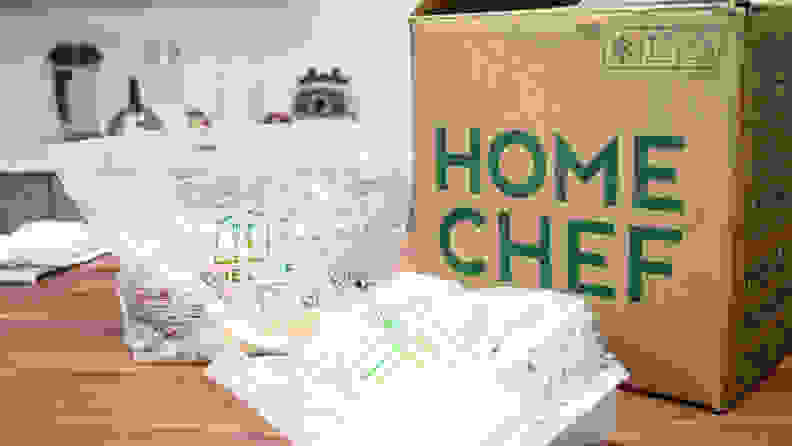 While customers may be nervous to handle supplies and packages that have been shipped across the country, they shouldn't fear. The CDC has stated there is no evidence to support transmission of COVID-19 associated with food, and that coronaviruses are unlikely to survive on the surfaces of food products or packaging.
Testing has shown that COVID-19 can survive for up to 24 hours on cardboard, but that the likelihood of infection decreases dramatically as time goes on. If you're worried about contracting the virus this way, make sure to wash your hands well after handling any packages.
"In general, because of poor survivability of coronaviruses on surfaces, there is likely a very low risk of spread from food products or packaging that are shipped over a period of days at ambient, refrigerated, or frozen temperatures," says Home Chef, citing CDC guidelines.
That being said, meal kit customers should make sure their deliveries are contactless, meaning they should not touch or interact face-to-face with delivery drivers. As always, they should also make sure to wash their hands well before and after handling food, and they should adhere to standard CDC guidelines for grocery delivery: refrigerating or freezing all deliveries as soon as possible, cooking meat thoroughly, and rinsing fresh fruit and vegetables under running water.
Are meal kits worth it?
While meal delivery services have a larger environmental footprint and can cost more than regular in-person shopping, they can be great tools for those trying to cut down on the time and stress of grocery shopping and meal planning. In the face of the COVID-19 pandemic, they're a great option to help you get nutritious food safely.
While we can't guarantee that all meal kits will continue to operate through the uncertain months ahead, we recommend checking out the best meal kits we've tested and seeing which suits you and your family at this time. We'll continue to update this article with new information.
The product experts at Reviewed have all your shopping needs covered. Follow Reviewed on Facebook, Twitter, and Instagram for the latest deals, product reviews, and more.
Prices were accurate at the time this article was published but may change over time.