Kitchen & Cooking
These farm-to-table dinners changed my mind about premade meals
Delicious dishes that are ready at the push of a button.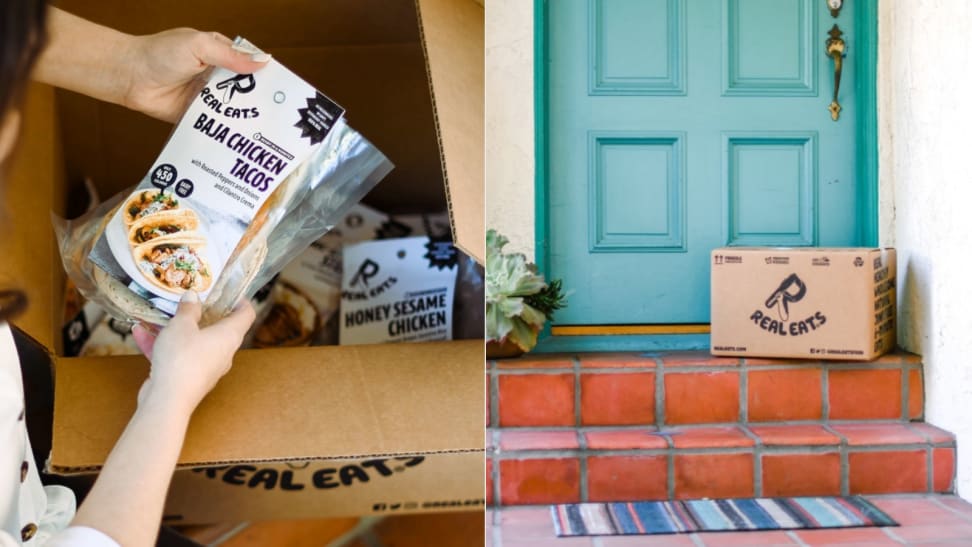 Credit: RealEats
After a year of cooking every meal for myself (and my husband), I feel especially tired of cleaning pots and pans. I'm uninterested in signing up for a meal kit subscription because that would still require me to turn on the stove. However, I'm also reluctant to order takeout often for budget reasons—so premade meal delivery services are my last resort.
RealEats is one such premade meal delivery service. I was initially attracted to this brand because of its promise that the meals are prepared by professional chefs with the highest quality ingredients. Intrigued, I placed an order.
What is RealEats?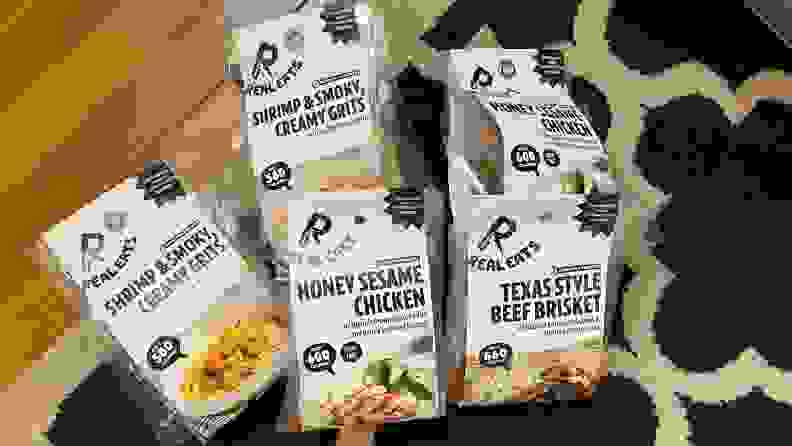 Founded in upstate New York by a single dad, RealEats wants to help busy parents and working professionals eat healthy, high-quality, and delicious food made with locally-sourced ingredients.
Having built strong connections with the culinary community in the picturesque Finger Lakes region, RealEats brings in professional chefs to cook with fresh produce sourced from nearby independent farms. Each meal has a detailed list of ingredients, as well as nutrition facts.
Unlike other premade meals we've tested that are packaged in plastic containers, RealEats meals are individually packaged in sous vide pouches. All you need to do is heat them up in a pot of boiling water and serve. Alternatively, you can place each dish on a plate and microwave the plate for three minutes.
How much does it cost?
It depends on the frequency of deliveries. If you order four dinners per week it will cost $14.99 per meal, but if you order 12 dinners per week the price per meal can be as low as $10.99.
You can choose to add breakfasts to your subscription, which brings down the cost a bit; four dinners and four breakfasts cost $10.99 per meal. Or, $7.99 per meal if you select the 12 dinners and 12 breakfasts combo per week option.
Each subscription includes free delivery.
Here's what I thought about RealEats premade meals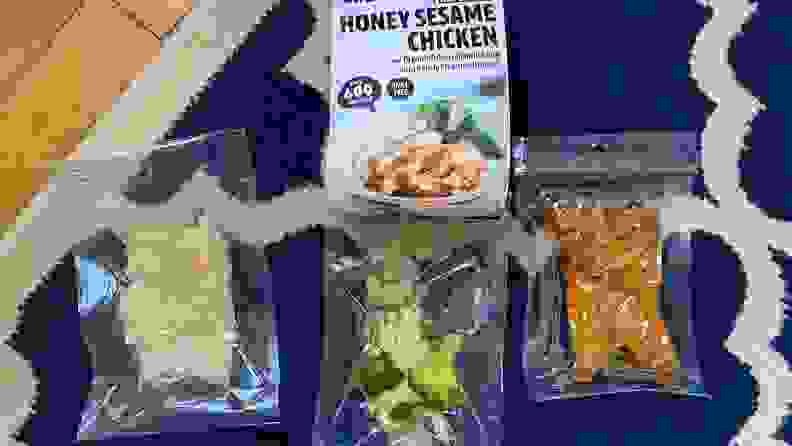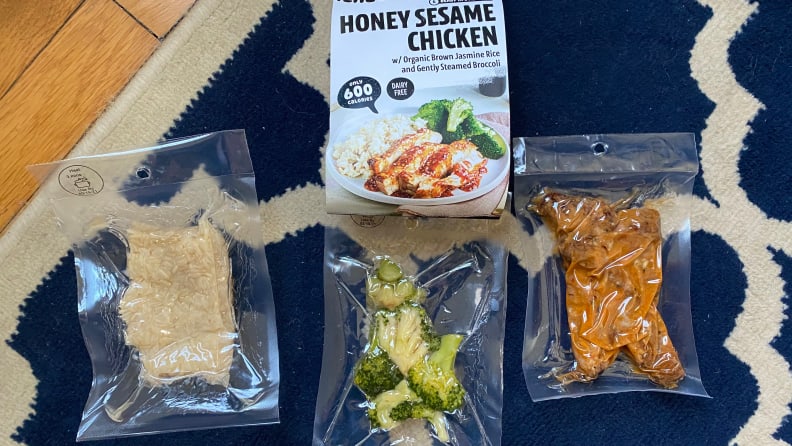 Honey Sesame Chicken
I didn't have high expectations for this premade chicken dish, so I was pretty amazed by how tender the chicken turned out to be. Well-seasoned and generously portioned, this dish quickly became one of my favorites from RealEats. It was paired with broccoli and brown rice, both of which were cooked to near perfection; the brown rice was fluffy and chewy while the broccoli was juicy and fresh.
Texas Style Beef Brisket
Not only was I impressed with how well-cooked the brisket was, but I also loved the sides. The restaurant quality creamy potato salad and roasted squash were a great complement to the brisket, which fell apart in my mouth.
Shrimp & Smoky, Creamy Grits
This dish was super rich and the portion size was relatively large, which made it quite filling for me. Nevertheless, it was delicious and I kept on thinking about it days later. I liked the smoked corn bits in the grits, which added texture and flavor. The shrimp was perfectly cooked—even after being placed in a microwave for three minutes, it was still tender and succulent.
How to manage your subscription
Canceling your subscription is very easy. You simply go to your account page and select Manage Subscriptions to cancel. You can skip and pause your subscription at any time. Please be sure to login to your account page to skip or cancel before Wednesday at midnight, or you will be charged for your next order.
Should you sign up?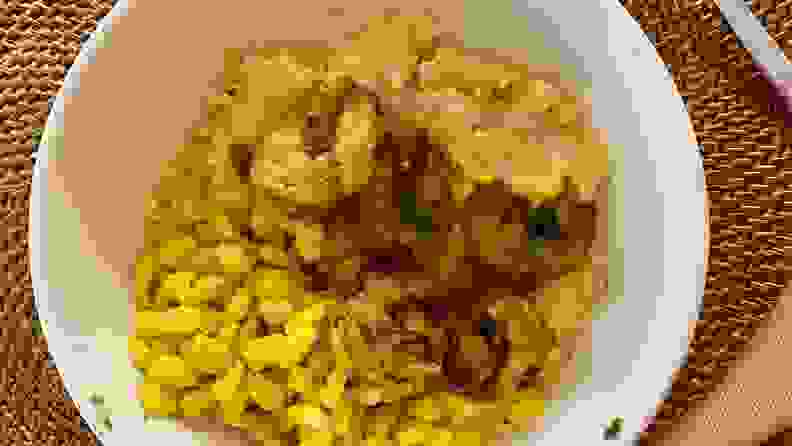 If you're looking for a premade meal delivery service to relieve you from your cooking duties, then you may enjoy RealEats. It has a good selection of nutritionally-balanced, tasty meals to choose from and the menu changes every week based on the seasonality of the ingredients.
If you still want to do a little cooking but love the idea of saving a trip to the grocery store, perhaps a meal kit delivery service could be better suited for you.
The product experts at Reviewed have all your shopping needs covered. Follow Reviewed on Facebook, Twitter, and Instagram for the latest deals, product reviews, and more.
Prices were accurate at the time this article was published but may change over time.