Deals
The 10 best Amazon deals you can get today
Save big on dozens of home essentials.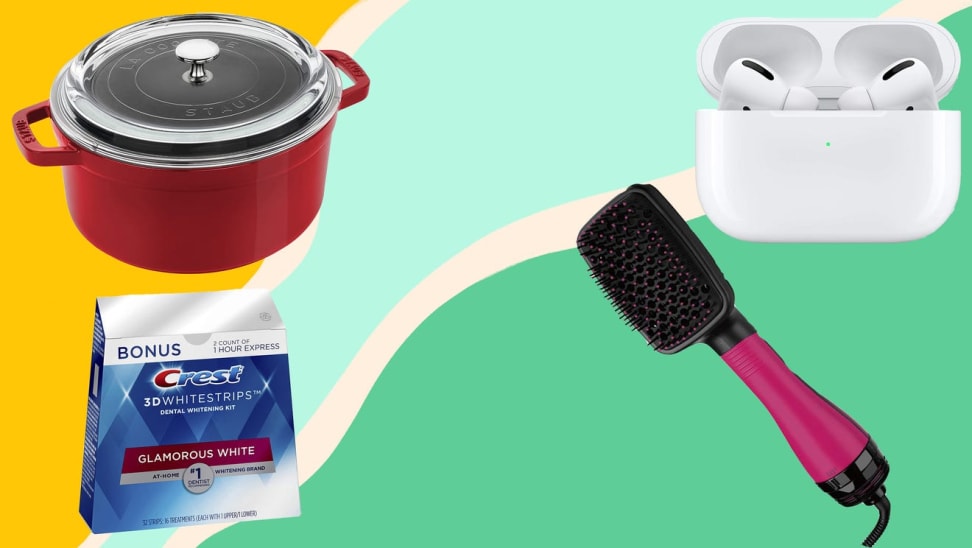 Credit: Staub / Crest / Apple / Revlon / Amazon / Reviewed
Every day, we scour Amazon to find the best deals available. Whether it's something for your kitchen or top-rated tech to give your smart home an upgrade, the online shopping giant offers some of the best prices on a very wide range of items. Whatever you need, Amazon has you covered.
Below, you'll find our top 10 Amazon deals right now, including a compact home security camera, a package deal for music lovers and a wallet-friendly Roomba, all of which have been vetted by our team of deals experts to make sure they're "best of web" prices. Need gift ideas? We've got you covered there, too. 
If you're not already an Amazon Prime subscriber, you can sign up for a 30-day membership for free. An Amazon Prime subscription gets you free two-day shipping and tons of other benefits for $12.99 a month ($6.49 for students and $5.99 for those receiving qualifying government assistance).
The 10 best Amazon deals you can get today
1. Save $70: One of our favorite pairs of headphones
We think the Apple AirPods Pro are some of the best headphones available right now, and you can get the updated version for one of the lowest prices we've ever seen. We love the Pros for the Active Noise Cancelation that dampened environmental noise and the customizable fit of the buds. This new version adds MagSafe, which means you can hold it near a MagSafe charger and it will snap firmly into place and start charging. Get them now for $179—a $70 price cut from the $249 list price.
Get the Apple AirPods Pro for $179 (Save $70)
2. Save $39: This affordable music-streaming package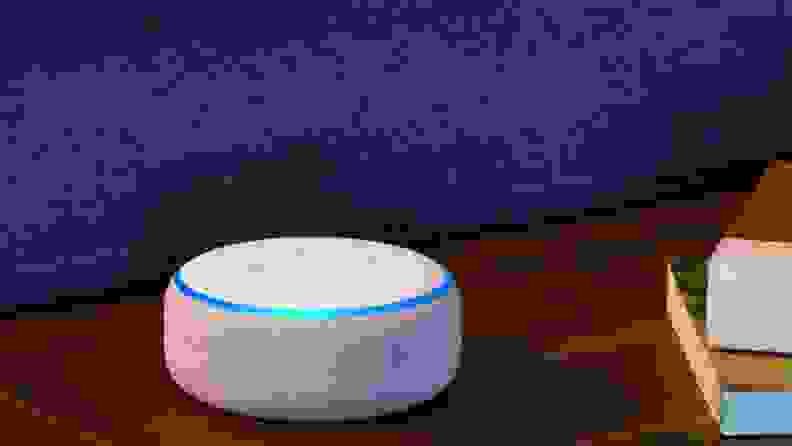 For the rest of the month, Amazon is giving consumers its most compact smart speaker for a massive discount when they try out its premiere streaming service. Through Friday, December 31, new subscribers to Amazon Music Unlimited will get the third-generation Echo Dot speaker for just $0.99—a whopping $39 discount from the speaker's usual price of $39.99, and $19 down from its current price. That means you pay $9.99 ($7.99 for Prime members, $0.99 for students) to stream and even download as many as 70 million songs on your mobile device, then less than a dollar for the device to play your favorite tunes via Bluetooth connection over the Echo Dot for a total of $10.98. Though smaller than its newer brethren (now at $29.99), the third-generation Dot is still one of the best Echo speakers for giving you access to all standard Alexa features at a fraction of the cost of the rest of the Echo series.
Get 1 Month of Amazon Music Unlimited and the Amazon Echo Dot (3rd Generation) for $10.98 (Save $39)
3. Less than $100: This versatile pot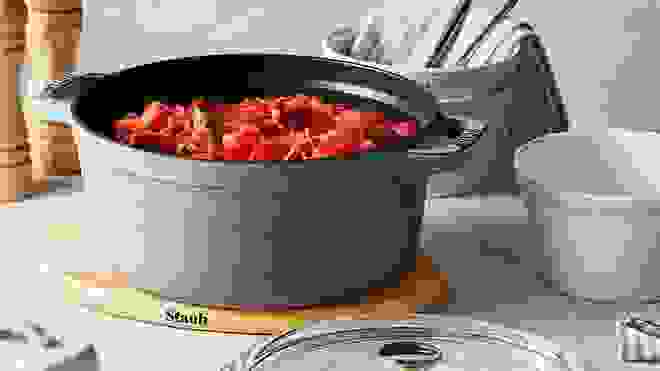 Upgrade your kitchen tools for the coming holiday feasts with this Staub Cast Iron Cocotte. Normally listed for $131.02, this 4-quart round Dutch oven with a glass lid can be yours for as low as $99.95 in cherry red, black and white. We named the larger Staub cast iron 5.5-quart round cocotte (from $274.99) is the best Dutch oven we've ever tested, so this smaller model is sure to impress with the tempered glass lid for optimal heat control and a multi-coat enamel which the brand claims is resistant to chips, scratches and discoloration. The pot is tops for searing, boiling, deep-frying, braising and more in the oven, and works on both induction and traditional stovetops.
Get the Staub 4-Quart Cast Iron Cocotte from $99.95 (Save $31.07 to $157.01)
4. 42% off: One of our favorite exercise bikes
Skip the gym next year by bringing high-quality fitness into your home with this Schwinn IC4 indoor exercise bike. Typically priced at $1,199, this fitness cycle is now available for $699.99 thanks to a $499.01 price cut. We named the IC4 the best basic exercise bike for its flywheel and super-quiet pedals, as well as its accompanying accessories, which include a pair of three-pound dumbbells, a Bluetooth heart-rate monitor and a USB charging station for your smartphones or tablets. We found it to be easy to set up at home and appreciated its Bluetooth connectivity that lets you stream workouts and sessions from workout apps to your tablet or phone on the bike.
Get the Schwinn IC4 Indoor Exercise Bike for $699.99 (Save $499.01)
5. Less than $325: This user-friendly indoor garden
If it's too cold to grow greens outside, AeroGarden lets you bring your gardening passions indoors for the winter. The AeroGarden Bounty Elite is down from its list price of $429.95 down to $322.99—a neat 25% discount. AeroGarden says the Elite's hydroponic growing system lets you foster up to nine plants that can grow up to 24 inches tall via non-GMO, pre-seeded pods. The device itself features a three-step water level indicator, infinite dimming grow light and sunrise/sunset auto light dimming for more control.
Get the AeroGarden Bounty Elite Indoor Garden for $322.99 (Save $106.96)
6. Less than $180: This affordable Roomba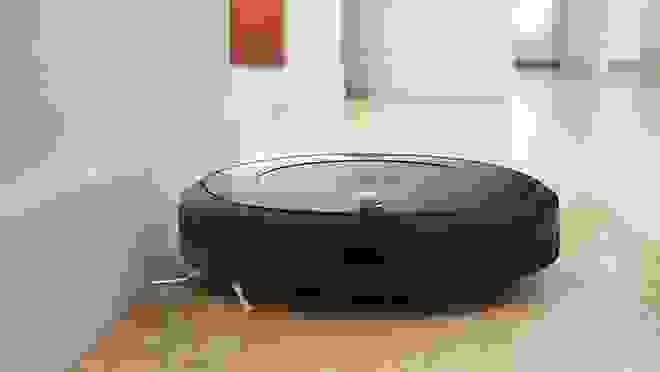 Robot vacuums are some of the most sought-after home essentials on the market and now you can get one for a major markdown today. iRobot's Roomba 692, usually priced at $299.99, is now available at Amazon for just $177 courtesy of a $122.99 discount. We found this to be a great robovac under $300 thanks to its ability to sense and collect dirt and dust with its dual multi-surface brushes. iRobot says it can also navigate under and around furniture with a battery life of up to 90 minutes. 
Get the iRobot Roomba 692 for $177 (Save $122.99)
7. Save $10: The teeth whitening strips our readers love
Give your smile some extra sparkle this holiday season with the Crest 3D Whitestrips glamorous white teeth whitening kit, currently down from $39.99 to just $29.99. This best-selling dental kit includes 16 standard whitening treatments designed to stay put even when talking or drinking water. Also included are two one-hour express whitening treatments, perfect for quickly brightening up your smile before holiday parties. When used consistently, Crest says these strips whiten up to 25 times better than leading whitening toothpastes. 
Get the Crest 3D Whitestrips Glamorous White Teeth Whitening Kit for $29.99 (Save $10)
8. 32% off: This 2-in-1 hairstyling tool
Make your morning beauty routine a little smoother with the Revlon One-Step Hair Dryer & Styler. Typically priced at up to $49.99, this corded beauty tool is now available in black at a 32% discount for $28.89 thanks to an additional 15% coupon you can check off on the product page. Revlon says the One-Step offers the power of a hairdryer and the precision of a styler in one device. With 1100 watts of power, you can choose from two heat and two speed settings to move the device's flexible brushes throughout your hair to dry it and smooth it for the rest of your day. 
Get the Revlon One-Step Hair Dryer and Styler from $28.89 with coupon (Save $9.99 to $21.10)
9. Less than $20: One of our favorite indoor security cameras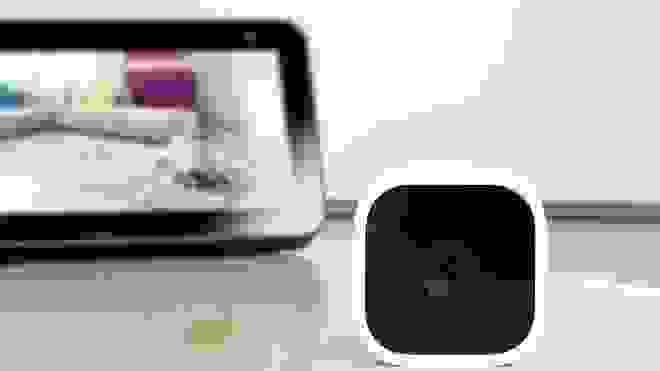 If you want more control over your home security without emptying your wallet, the Blink Mini smart camera is a solid place to start. Normally listed for $34.99, this plug-in camera is now available at a 43% discount for $19.99. We ranked the Blink Mini as one of the best smart indoor cameras we've ever tried after it impressed us with its uber-small design and lightweight feel that both made for an easy installation process anywhere at home. While it doesn't offer a continuous live stream or web viewing like other models, the Blink Mini still reliably tracks motion and 1080 HD video clips available through the Blink app.
Get the Blink Mini Indoor Plug-In Smart Security Camera for $19.99 (Save $15)
10. Up to 33% off: These multi-function Fitbit devices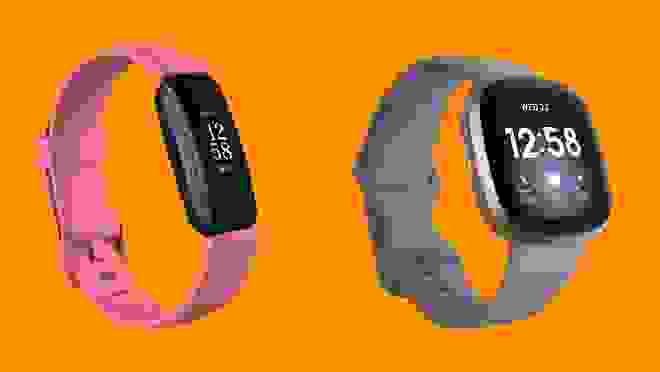 For those looking to get more active next year, the best way to keep track of their progress is a fitness tracker. Fortunately, Amazon has a variety of Fitbit devices on sale today for as much as 33% off. For instance, the Fitbit Charge 5 normally priced at $179.95 is now down to $129.95 thanks to a $50 price cut. The Charge 5 is the best fitness tracker we've ever tested for many reasons, one of them being the compact size meant for maximum comfort, and a large-enough screen to easily differentiate feedback. For a more affordable model, there's the Fitbit Inspire 2 available for 30% off at $69.95. The Inspire 2 impressed us for being a "simple, unobtrusive device" that offers functions for sleep tracking, timed workout modes and basic heart rate data.
Save up to 33% on Fitbit devices
Amazon deals you may have missed
1. Cuisinart Advantage Ceramica XT Cookware Set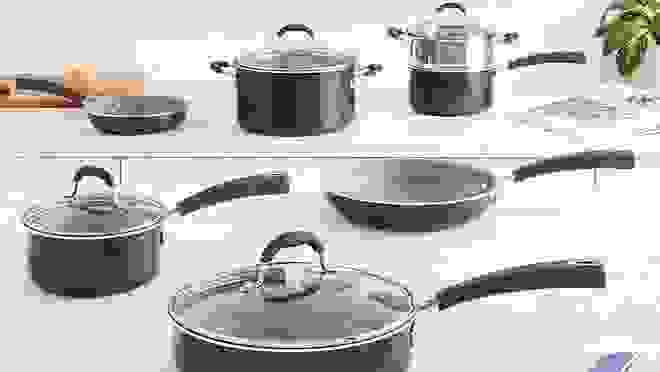 If you're looking for new pots and pans that can withstand the wear and tear of daily cooking runs, this Cuisinart Advantage Ceramica XT cookware set is a strong collection to scoop up. Normally priced for as much as $109.99, you can get the 11-piece set in black for $77.95. Cuisinart says the set features a titanium reinforced ceramic nonstick interior meant to prevent staining or discoloring. The set also features four tempered glass covers to preserve the flavors of your dishes while they're being prepared.
Get the Cuisinart Advantage Ceramica XT Cookware Set from $77.95 (Save $10 to $32)
2. Sony WH-1000XM4 headphones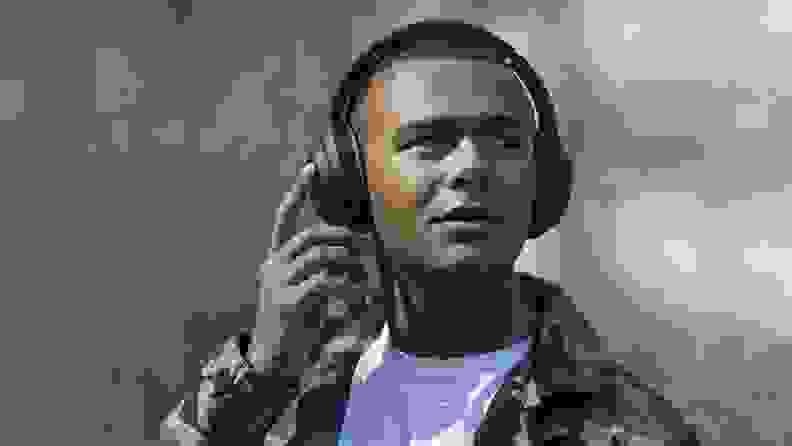 The Sony WH-1000XM4 headphones are the best headphones we've ever tested and right now, you can take them home for a solid price cut. Down from $349.99 to just $248 at Amazon, these top-tier headphones have excellent noise-canceling optimization and even have the ability to automatically pause your music when you begin speaking. The premium over-ear headphones topped our list thanks to their unbeatable comfort, amazing sound output and impressive customization abilities.
Get the Sony WH-1000XM4 Wireless Noise-Canceling Headphones for $248 (Save $101.99)
3. Kindle Paperwhite Kids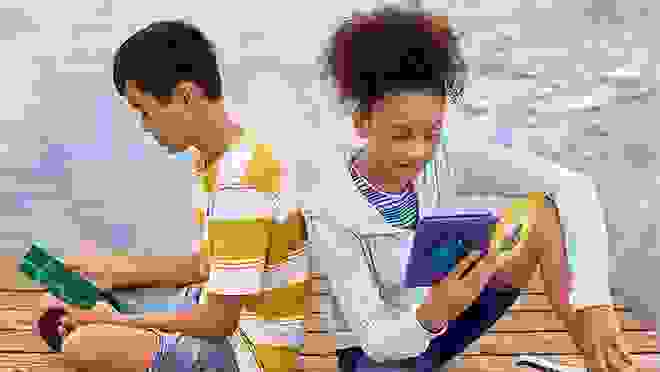 If you've got young ones who want to get all their favorite books anywhere and anytime, the Kindle Paperwhite Kids is an excellent choice. The standard Kindle Paperwhite is one of our favorite e-readers for the way it lets us read thousands of titles with access to the world's largest ebook store, catch up on podcasts and even tune in to audiobooks when you connect a Bluetooth audio device. Normally listed for $159.99, this 6.8-inch tablet can be yours with a protective cover and one year of the child-friendly book service Amazon Kids+ all for just $119.99.
Get the Kindle Paperwhite Kids for $119.99 (Save $40)
4. ThisWorx Portable Car Vacuum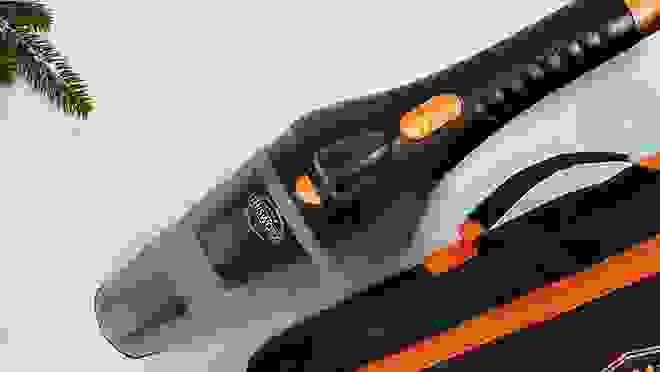 If you're in charge of carpooling to family parties this holiday season, clean up the crumbs with the ThisWorx 12-volt portable vacuum cleaner for $31.99—a 29% discount from its list price of $44.97 courtesy of a coupon on the product page. ThisWorx says its corded vacuum weighs only 2.4 pounds but boasts spacious storage capacity to capture sand, dog hair and crumbs with its 106-watt motor. The vacuum also comes with three nozzle attachments (flathead, extendable and brush) and can connect to a 12-volt auxiliary port in your car thanks to its 16-foot power cord.
Get the ThisWorx 12-Volt Portable Car Vacuum for $31.99 with coupon (Save $12.98)
5. Eufy RoboVac 11S
We named the Eufy BoostIQ RoboVac 11S as our favorite affordable robot vacuum and right now, it's selling for as low as $139.99. Normally listed for $229.99, you can get this smart appliance in black for 39% off if you use the $60 coupon on the product page in addition to the $30 price cut already active. We love the 11S for its ability to pick up more dirt per run (11.6 grams, specifically) than more expensive models from other developers. Its slim design makes it capable of moving under furniture and it runs quietly, letting you be able to run it while watching TV or getting other work done.
Get the Eufy BoostIQ RoboVac 11S Robot Vacuum from $139.99 with coupon (Save $40 to $90)
Other noteworthy Amazon deals we found 
The product experts at Reviewed have all your shopping needs covered. Follow Reviewed on Facebook, Twitter, Instagram, TikTok, or Flipboard for the latest deals, product reviews, and more.
Prices were accurate at the time this article was published but may change over time.