Dishwashers
This Disc Tells You When the Dishes Are Dirty
A magnet that just might save your marriage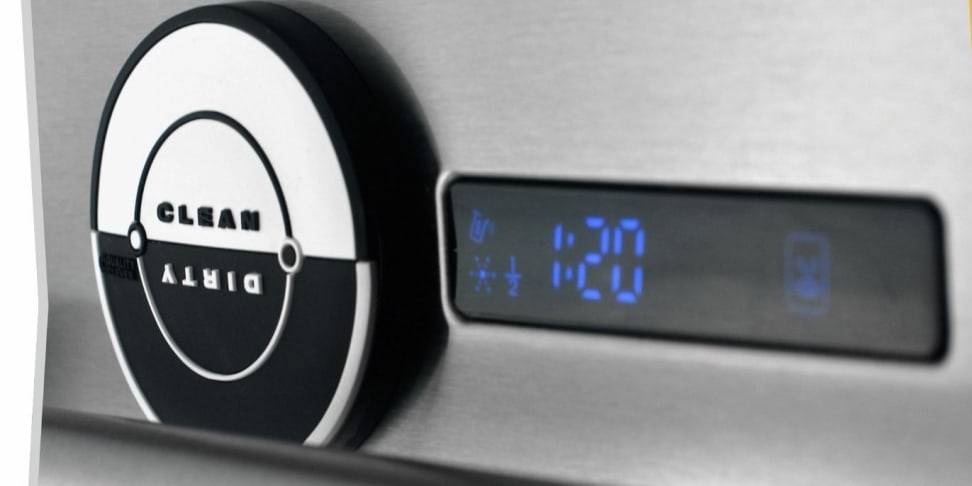 Credit: Quality Clever
There may be no home appliance that causes more discord than the humble dishwasher. Seriously, for a box that does nothing but save you money and time, there's still somehow disagreement over whether you even need one.
And once you decide to buy one, there are still all manner of myths that people believe about them. You know, like that you can't open the door while the machine is running or all the water will spill out (c'mon, people), or that you have to pre-wash all your dishes (please stop doing this), or that they'll melt your tupperware (not if it's on the top rack).
There's a reason appliances like the dishwasher create such disorder: they're black boxes (or stainless-steel boxes, as it were) that leave everything to the imagination.
But there's one disagreement that trumps all others, and seemingly never ends: whether the dishes inside are clean or dirty. Especially if you live with roommates hell-bent on pre-washing every dish until spotless before putting it in the washer, it can be tough to keep track of what state your plates are actually in.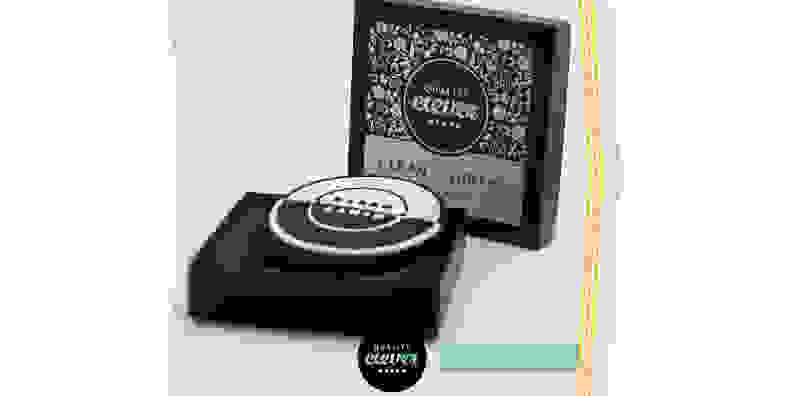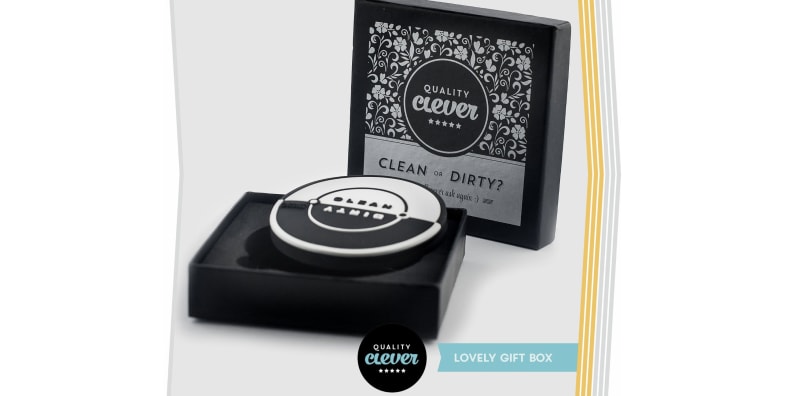 Luckily, there's an answer: a rotating magnetic clean/dirty sign. My wife and I purchased one when we moved in together years ago, and we've lived a quiet life of contentment ever since. Okay, we still disagree over whether non-stick items can go in (I don't know why she can't understand that it says dishwasher safe!), but at least we know our clean dishes are actually clean.
If you live with one of those nefarious pre-washers, you should consider this an essential accessory. Unless, that is, you like the idea of re-using the seemingly clean cutting board that last made an appearance on Chicken Night.
Personally, I'd go with this little beauty by Quality Clever. In addition to having one of the most descriptive model names of all time, it includes a bottle opener, which you can never have enough of. Oh, and bonus points for the company name clearly evoking both the quality of their products and the cleverness of their designers.
Who could pass up such a majestic product? For the low, low list price of $30, you get a dishwasher sign that, as the Amazon description says, features a "clear message for those who constantly open and close the dishwasher door." And, of course, "3D raised lettering non slip rubber" because this flat plastic disc is "not just your ordinary flat plastic disc."


The bottle opener just seals the deal. After all, the designers themselves actually boast that with "2 uses in one product, we made this dishwasher sign actually useful."
That last part might seem like a personal dig at clean/dirty sign evangelists like myself, but we're a proud, unashamed group. After all, judging by the "Frequently Bought Together" box on Amazon, you can't stop at just one.
Five bloody stars!
Related Video