Dishwashers
The Faucet of the Future Washes Dishes Without Soap
This nozzle cleans with vibrations and bubbles instead of detergent.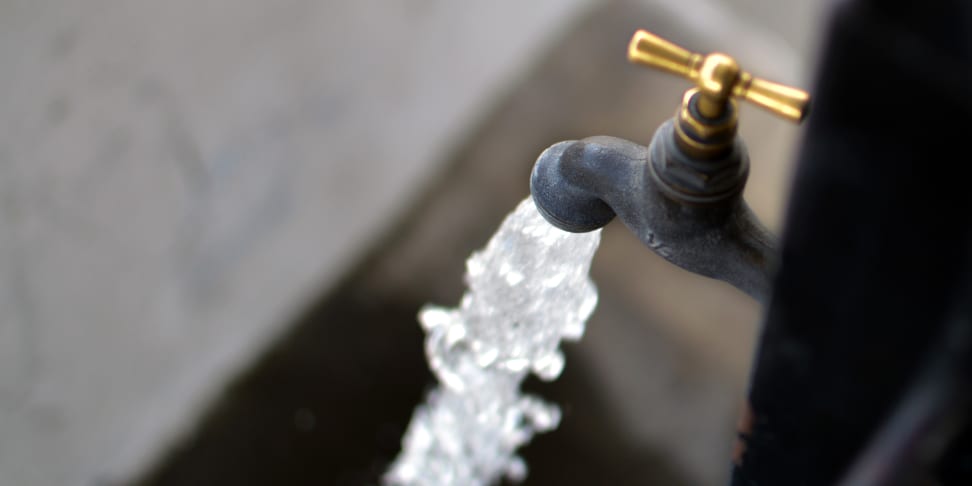 Credit: Flickr user "James Moran"
Ever wonder how your dishwasher or washing machine cleans stuff? Generally, there are three forces at work: heat, mechanical action, and chemicals (detergent). You're probably most familiar with that last one, but a new invention may eliminate the need for it altogether.
StarStream is a device that infuses a gentle stream of water with ultrasound and bubbles. The bubbles ripple when they're hit with ultrasound, vibrating fast enough to scrub dirt and germs off of a surface. They're also small enough that they can clean inside microscopic cracks and crevices.
The idea of ultrasonic cleaning isn't new, but it normally involves submerging an object into a bath of some kind of chemical (a surfactant, usually). You also wouldn't be able to put your hand in there without fear of injury.
Unlike those dunk tanks, StarStream is designed to be a portable, handheld device, ideal for cleaning small items manually. Ultrawave Ltd., the company producing the device, markets the ultrasonic nozzle as a decontamination tool for medical instruments.
However, the goal is to eventually develop the device for use by the general public. Widespread use of StarStream would cut down on the use of detergent, saving consumers money and literally changing the way we wash. It would also reduce the need for anti-microbial cleaning products like hand sanitizers—a serious concern with the rise of antibiotic-resistant bacteria.
The technology isn't quite there yet, but who knows? There may come a time when washing dishes—or even our hands—is as simple as spraying them with water for a few seconds.
Related Video