If you need a new gaming headset, you should get the HyperX Cloud II (available at Amazon for $84.55). It's affordable, comfortable as a cloud, sounds great, and has a mic that delivers crystal clear callouts to your team. The Cloud isn't the cheapest headset we tested, but, pound for pound, it provides the best balance of performance for cost.
A proper headset is going to improve your game tremendously—whether that's upping the immersion during a frightening indie title or ensuring you pick up on enemy footsteps in a multiplayer game, where it could mean the difference between winning and losing.
(If you're looking for a pair of gaming headphones for your PS4, be sure to check out the version of this list aimed at Playstation gamers, the Best Gaming Headphones for PS4.)
While the Cloud II is my go-to pick, I also have options for gamers on a budget, or those of you looking for the best performance possible. Read on to see which gaming headset is the right pick for you.
Advertisement - Continue Reading Below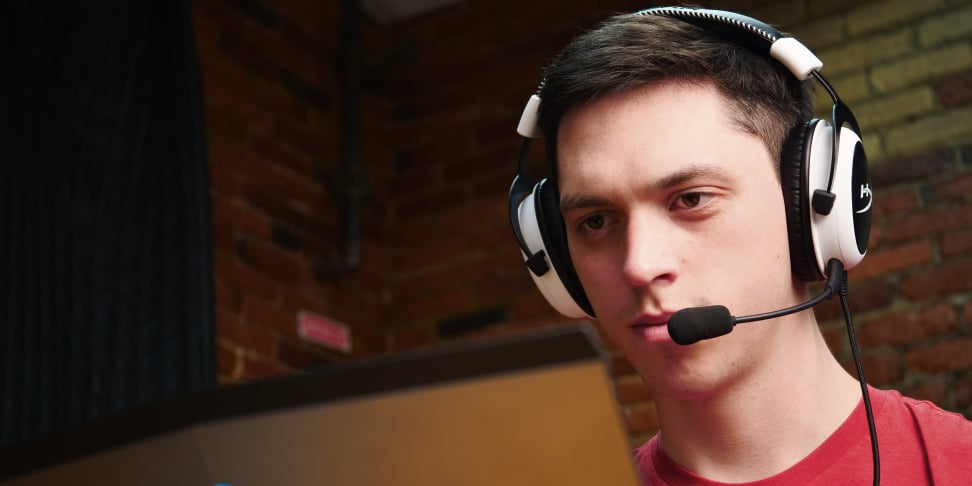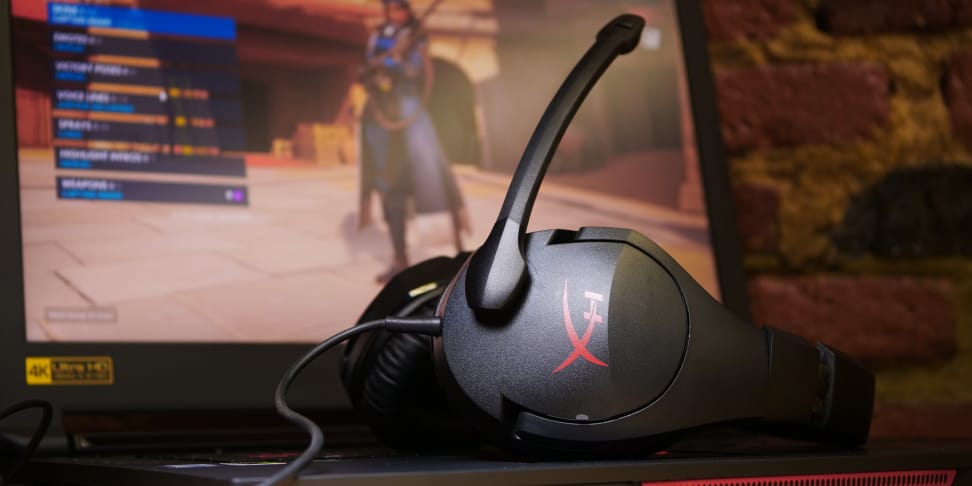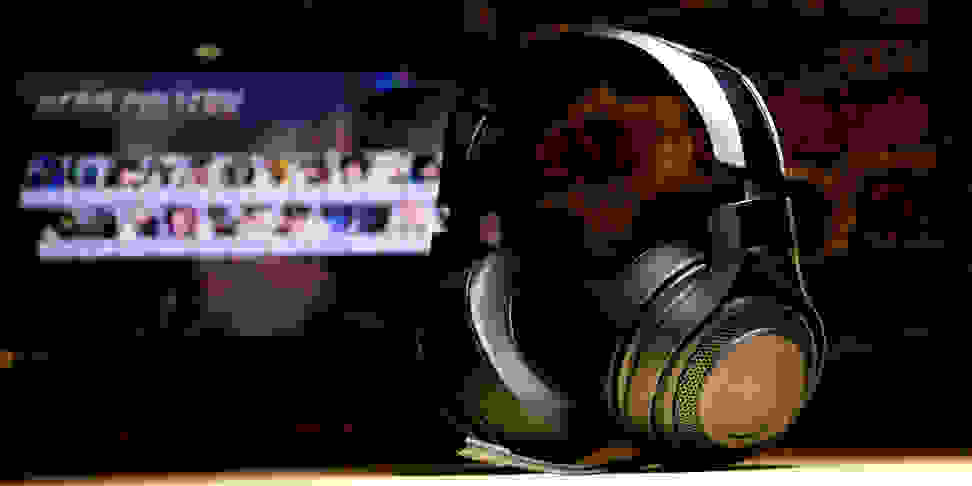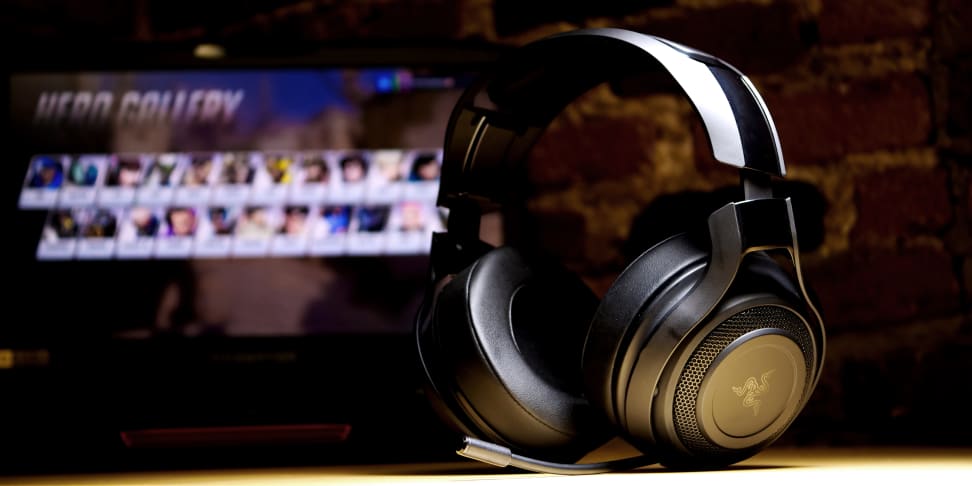 Things to consider when buying a pair of gaming headphones
While gaming headphones are still headphones, gamers typically have a different set of priorities than audiophiles listening to music on the go. Even within the gamer population, different gaming headsets will be more or less useful, depending on their preferred gaming genre. Once you've decided that regular headphones are no longer adequate for an hours-long session of Red Dead Redemption 2, here are a few features that can help you make your decision.
• Sound Quality—Are you playing games that are mainly soundtrack music? Or can your headphones' transmission of audio cues make or break your ability to level up? If you're playing online with friends, can you hear their instructions and comments? If you're constantly listening for gunshots or footsteps, you may want to invest in a pair of headphones that emphasize bass tones; otherwise, if you need to hear more than audio cues, it's best to get headphones that have a more expansive sound profile.
• Microphone—Having a high-quality mic is key, especially if you're playing with teammates. The best microphones should cut out any electric humming or ambient noise, and have voice clarity that is comparable to talking to someone on a cell phone when you both have great reception. Ideally, the microphone is also adjustable so that you can get it at just the right distance from your mouth so that it doesn't transmit your breathing more than your voice.
• Comfort—Listen, we've all gone on gaming binges before, but you can't really enjoy a gaming marathon if your headset starts squishing your head and ears after only a couple of hours. The headphones themselves should be adjustable so that you're not stuck with ill-fitting headphones. Thick ear pads, a padded headband, and a relatively light weight are necessities for a pair of gaming headphones if you're going to be spending quality time in front of your TV or computer.
• Isolation—Gaming can be a form of escapism; to ensure that you're really escaping, your headphones should really block out ambient noise, both so you can better hear what's going on in the game, and so that the outside world doesn't distract you from your task. Granted, in an emergency, it's best to be able to hear some of the outside world, but gaming headphones should ideally be able to block out humming from air conditioners, refrigerators, and other appliances.
• Cable/Wireless—If your gaming headphones have a cable, it should be a long cable (ideally, longer than 10 feet). While it's easier when you're gaming on your computer, when you're gaming on TV screen, you're typically not sitting right up in front of it, like you would with a computer. Having a long cable allows you to sit at a comfortable distance from your gaming system. If, on the other hand, you prefer to be cable-free, then you may prefer wireless gaming headphones. Wireless gaming headphones usually have either a USB connector that you plug in, or are connected over Bluetooth. Keep in mind that wireless gaming headphones have a battery life, and that you may want to keep an eye on said battery life, lest they cut out at a key point in your gaming experience.
• Platform—Before you lay down cash for a pair of gaming headphones, make sure they're compatible with your game system. Some brands have different products for different platforms, and others just have a regular headphone jack that can be plugged into any system. Additionally, some features may not work equally well across all platforms.
---
Other Products We Tested
Steelseries Arctis 7
The Arctis 7s are a great wireless headset. In the end, though, I felt that what you're getting doesn't quite match the price. Which is why I recommended the Arctis 5s instead. If you're in the market for wireless and don't like the look or feel of the Razer ManO'Wars, then the Arctis 7s are a solid second choice. They sound great, are incredibly comfortable, and stylish to boot.
Logitech G933 Artemis Spectrum
While the G933 Artemis Spectrum is a fantastic headset that has great, easy-to-use wireless, ultimately I left it off the list in favor of the G533. With three programmable G-keys, the G933 is a strong contender who wants to really customize their audio experience.
Steelseries Arctis 3
The entry level model in the Arctis line, the Arctis 3s sounded great but lack many of the features that kept them from being a compelling pick in the end.
Logitech G633 Artemis Spectrum Much like it's older, cooler brother, the G633 Artemis Spectrum is a fantastic pick overall, but lacks the comfort and features it needed to propel into our list of recommended products.
Creative Draco HS880
I was excited to get the budget pick from our friends at the Wirecutter in to see how they'd hold up. While the mic was fantastic, the audio performance was subpar at best. Not to mention that they were hands down the most uncomfortable pair I tested.
---
Related articles
• The Best XBox One Headphones
Advertisement - Continue Reading Below