Whether you're looking to play "Battlefield 1" with your friends or just prefer a controller over a mouse and keyboard, you'll still need a proper headset to go with your Xbox. There's lots of headsets to choose from, but for the best results I recommend the Razer Kraken Pro V2. Billed as the "headset for eSports pros," you're more likely to see the Kraken Pro V2 next to a computer than a console. But, pound for pound, they have the best performance and comfort compared to the competition.
If you're in the market for a new Xbox headset, let me give you a bit of advice: do your research. There are a lot of headsets out there that are marketed as being compatible with the Xbox One—and while technically any pair of headphones with a 3.5mm jack will work—some of the additional features you're shelling money out for actually won't work at all.
That doesn't mean there aren't plenty of fantastic headsets for the Xbox. Many manufacturers have taken the extra steps needed to try and deliver a fully-featured, first-class headset—one that won't cost as much as the console itself. While my top pick is the Razer Kraken Pro V2, there are plenty of other options below to help you find the best headset for you.
Updated January 11, 2018
Advertisement - Continue Reading Below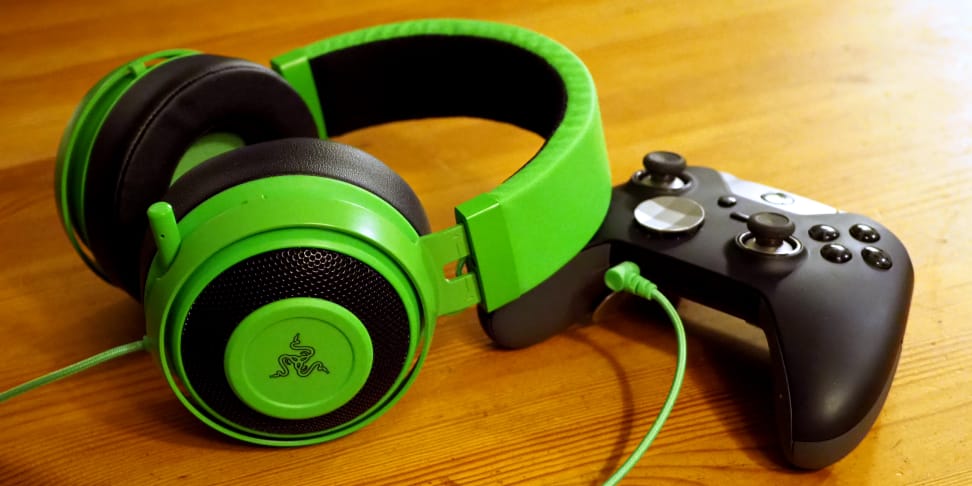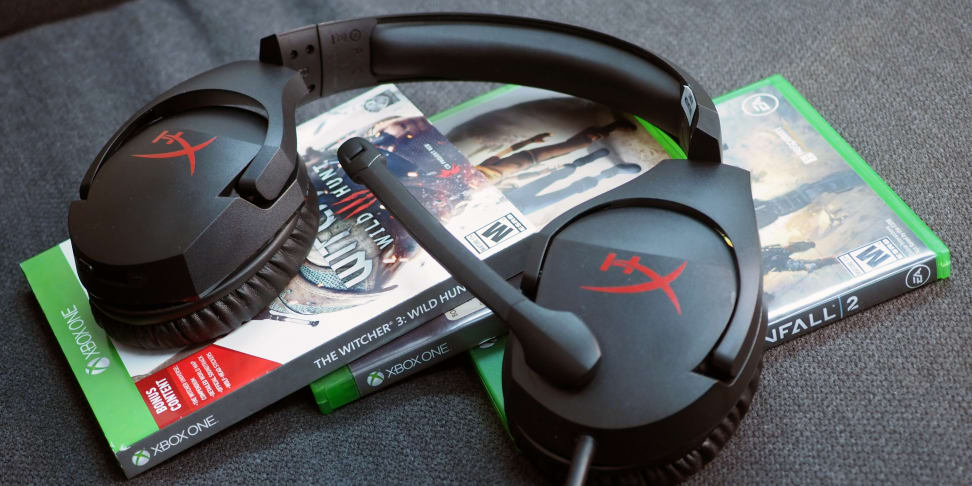 Other Products We Tested
As I mentioned above, every single one of the headsets I list below will work with the Xbox One. You'll get good (if not great) sound and for the most part great mic quality. However, the headsets listed below are down here for a reason, all of them have some kind of feature that won't actually work with the Xbox. But, for every headset I listed below I have the cheaper version above that lacks those unusable features.
HyperX Cloud Revolver S
Similar to the HyperX Cloud Revolver listed in the roundup above, the Revolver S headset features an awesome USB sound card audio control box. With the press of a button, you can enhance the output levels and provide extra clarity and depth to your audio—if you're on PC that is. As far as Xbox gaming goes, the Revolver S doesn't offer that much more in terms of performance than the original Revolvers.
Steelseries Arctis 5
The Arctis 5 look and sound great, but the key difference that sets them apart from the Arctis 3—the USB chat mix dial—doesn't work with the Xbox One. They're a solid pair of headphones, but without that chat dial, I can't recommend spending the extra $20.
Steelseries Arctis 7
Following the trend, the Arctis 7's biggest features, namely wireless functionality, doesn't work with the Xbox. Instead, you'll need to plug your audio cable straight into your controller. Now, this wouldn't be so bad if you weren't paying a premium for the wireless you can't even use.
Logitech G633 Artemis Spectrum
A great headset for PC gaming doesn't quite make the cut on the Xbox One. While it'll still work perfectly fine, you lose one of the best features of the G633 Artemis Spectrum, the programmable "G Keys" and custom sound profiles. It just goes to show, if you're looking for a new gaming headset, make sure it's expensive features actually work with the Xbox first.
Logitech G933 Artemis Spectrum
Not only can you not use the Logitech function keys, but the G933 Artemis Spectrum also has wireless support that won't work with your Xbox. Instead, you'll have to wire directly into your controller like every other basic headset here. At the end of the day, you're paying for a wireless headset that doesn't work wirelessly (at least with the Xbox).
Advertisement - Continue Reading Below