The Best Xbox One Gaming Headphones of 2019
By Nick Schmiedicker, December 26, 2018, Updated January 02, 2019
Whether you're looking to play "Battlefield V" with your friends or just prefer a controller over a mouse and keyboard, you'll still need a proper headset to go with your Xbox. There's lots of headsets to choose from, but for the best results I recommend the Razer Kraken Pro V2 (available at Amazon). Billed as the "headset for eSports pros," you're more likely to see the Kraken Pro V2 next to a computer than a console. But, pound for pound, they have the best performance and comfort compared to the competition.
(If your game system is a PS4, head on over to our Best PS4 Headphones to check up how these same gaming headphones rate on another gaming platform.)
If you're in the market for a new Xbox headset, let me give you a bit of advice: do your research. There are a lot of headsets out there that are marketed as being compatible with the Xbox One—and while technically any pair of headphones with a 3.5mm jack will work—some of the additional features you're shelling money out for actually won't work at all.
That doesn't mean there aren't plenty of fantastic headsets for the Xbox. Many manufacturers have taken the extra steps needed to try and deliver a fully-featured, first-class headset—one that won't cost as much as the console itself. While my top pick is the Razer Kraken Pro V2, there are plenty of other options below to help you find the best headset for you.
Updated January 02, 2019
Advertisement - Continue Reading Below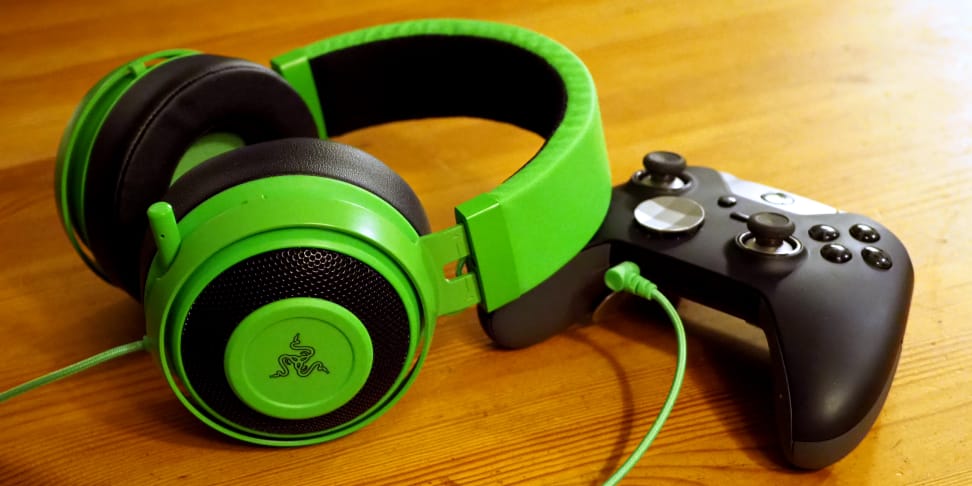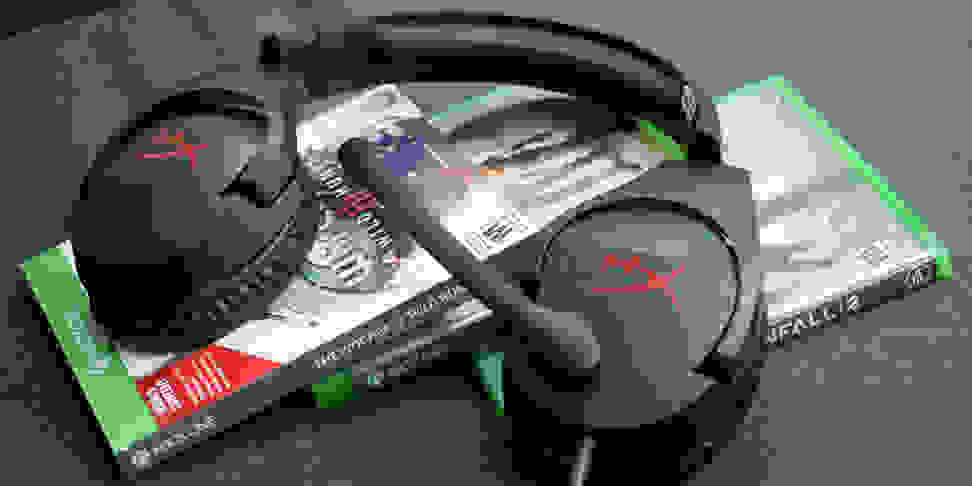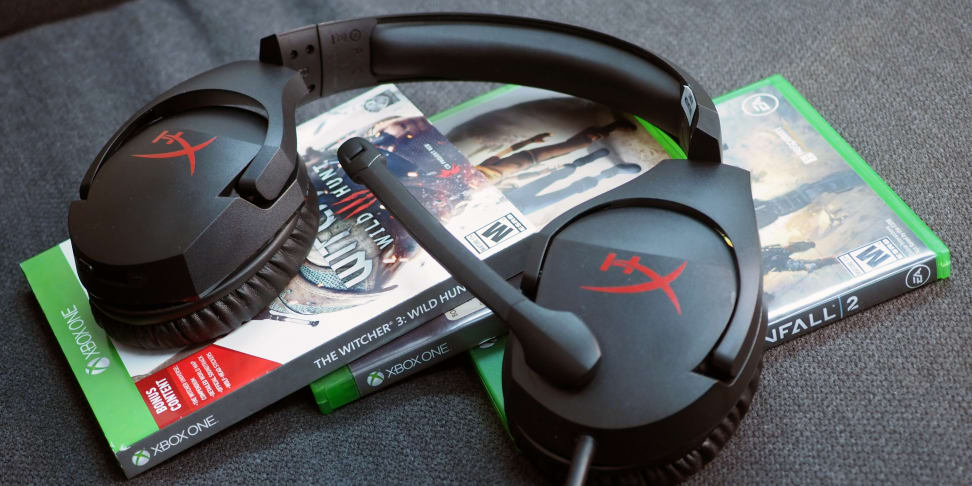 Things to consider when buying a pair of gaming headphones
While gaming headphones are still headphones, gamers typically have a different set of priorities than audiophiles listening to music on the go. Even within the gamer population, different gaming headsets will be more or less useful, depending on their preferred gaming genre. Once you've decided that regular headphones are no longer adequate for an hours-long session of Red Dead Redemption 2, here are a few features that can help you make your decision.
• Sound Quality—Are you playing games that are mainly soundtrack music? Or can your headphones' transmission of audio cues make or break your ability to level up? If you're playing online with friends, can you hear their instructions and comments? If you're constantly listening for gunshots or footsteps, you may want to invest in a pair of headphones that emphasize bass tones; otherwise, if you need to hear more than audio cues, it's best to get headphones that have a more expansive sound profile.
• Microphone—Having a high-quality mic is key, especially if you're playing with teammates. The best microphones should cut out any electric humming or ambient noise, and have voice clarity that is comparable to talking to someone on a cell phone when you both have great reception. Ideally, the microphone is also adjustable so that you can get it at just the right distance from your mouth so that it doesn't transmit your breathing more than your voice.
• Comfort—Listen, we've all gone on gaming binges before, but you can't really enjoy a gaming marathon if your headset starts squishing your head and ears after only a couple of hours. The headphones themselves should be adjustable so that you're not stuck with ill-fitting headphones. Thick ear pads, a padded headband, and a relatively light weight are necessities for a pair of gaming headphones if you're going to be spending quality time in front of your TV or computer.
• Isolation—Gaming can be a form of escapism; to ensure that you're really escaping, your headphones should really block out ambient noise, both so you can better hear what's going on in the game, and so that the outside world doesn't distract you from your task. Granted, in an emergency, it's best to be able to hear some of the outside world, but gaming headphones should ideally be able to block out humming from air conditioners, refrigerators, and other appliances.
• Cable/Wireless—If your gaming headphones have a cable, it should be a long cable (ideally, longer than 10 feet). While it's easier when you're gaming on your computer, when you're gaming on TV screen, you're typically not sitting right up in front of it, like you would with a computer. Having a long cable allows you to sit at a comfortable distance from your gaming system. If, on the other hand, you prefer to be cable-free, then you may prefer wireless gaming headphones. Wireless gaming headphones usually have either a USB connector that you plug in, or are connected over Bluetooth. Keep in mind that wireless gaming headphones have a battery life, and that you may want to keep an eye on said battery life, lest they cut out at a key point in your gaming experience.
• Platform—Before you lay down cash for a pair of gaming headphones, make sure they're compatible with your Xbox One. Some brands have different products for different platforms, and others just have a regular headphone jack that can be plugged into any system. Additionally, some features may not work equally well across all platforms.
---
Other Products We Tested
As I mentioned above, every single one of the headsets I list below will work with the Xbox One. You'll get good (if not great) sound and for the most part great mic quality. However, the headsets listed below are down here for a reason, all of them have some kind of feature that won't actually work with the Xbox. But, for every headset I listed below I have the cheaper version above that lacks those unusable features.
HyperX Cloud Revolver S
Similar to the HyperX Cloud Revolver listed in the roundup above, the Revolver S headset features an awesome USB sound card audio control box. With the press of a button, you can enhance the output levels and provide extra clarity and depth to your audio—if you're on PC that is. As far as Xbox gaming goes, the Revolver S doesn't offer that much more in terms of performance than the original Revolvers.
Steelseries Arctis 5
The Arctis 5 look and sound great, but the key difference that sets them apart from the Arctis 3—the USB chat mix dial—doesn't work with the Xbox One. They're a solid pair of headphones, but without that chat dial, I can't recommend spending the extra money.
Steelseries Arctis 7
Following the trend, the Arctis 7's biggest features, namely wireless functionality, doesn't work with the Xbox. Instead, you'll need to plug your audio cable straight into your controller. Now, this wouldn't be so bad if you weren't paying a premium for the wireless you can't even use.
Logitech G633 Artemis Spectrum
A great headset for PC gaming doesn't quite make the cut on the Xbox One. While it'll still work perfectly fine, you lose one of the best features of the G633 Artemis Spectrum, the programmable "G Keys" and custom sound profiles. It just goes to show, if you're looking for a new gaming headset, make sure it's expensive features actually work with the Xbox first.
Logitech G933 Artemis Spectrum
Not only can you not use the Logitech function keys, but the G933 Artemis Spectrum also has wireless support that won't work with your Xbox. Instead, you'll have to wire directly into your controller like every other basic headset here. At the end of the day, you're paying for a wireless headset that doesn't work wirelessly (at least with the Xbox).
---
Related articles
Advertisement - Continue Reading Below