The Best Eco-Friendly Laundry Detergents of 2019
By Jonathan Chan, Updated June 17, 2019
Over the past couple of decades, a plethora of eco-friendly laundry detergents has bubbled up out of the suds, promising to clean your clothes without harming the environment.
But with so many green labels promising plant-based this and carbon-offset that, it can be hard to separate facts from marketing-speak. That's why we cut through the greenwash and put eco-friendly detergents to the test at our laundry labs in Cambridge, MA.
We spent three weeks evaluating 14 of the most popular soaps—from plant-based soap nuts to "hybrid" liquid detergents—on how well they remove stains, how affordable they are, how transparent they are about the ingredients they contain, and how many plant-based ingredients they include.
Since the first incarnation of this roundup, we've upgraded our labs with new washers, a new photospectrometer, and improved methodology. As a result, the rankings and our conclusions about the various detergents have changed, we believe, for the better.
But before we get into the results, it's important to acknowledge that there's no such thing as a perfectly "green" detergent. For instance, the harvesting and processing of some plant-based ingredients have a more significant overall carbon footprint than traditional, petroleum-derived alternatives. And some detergents may be all-natural, but don't get clothes very clean.
With those caveats in mind, here are the best eco-friendly detergents you can buy—and a few you should avoid.
Advertisement - Continue Reading Below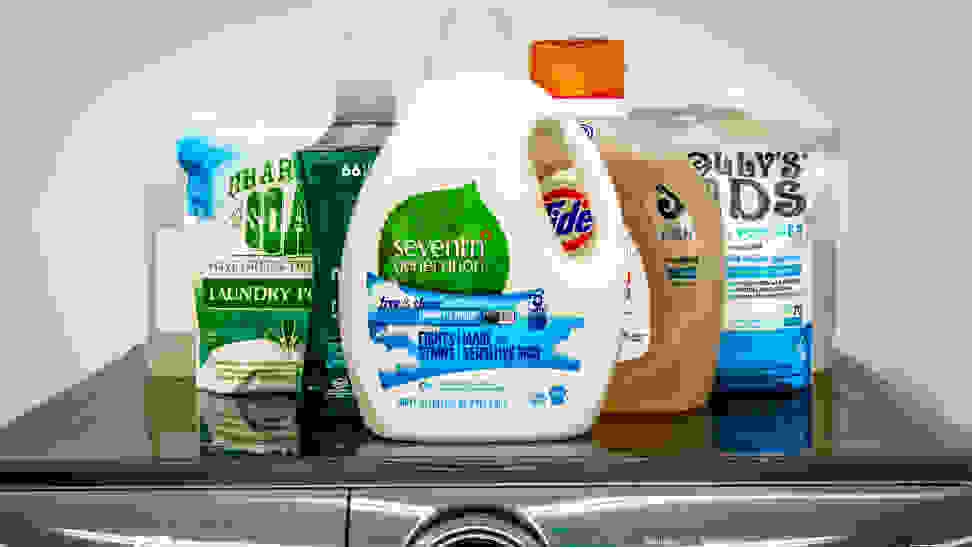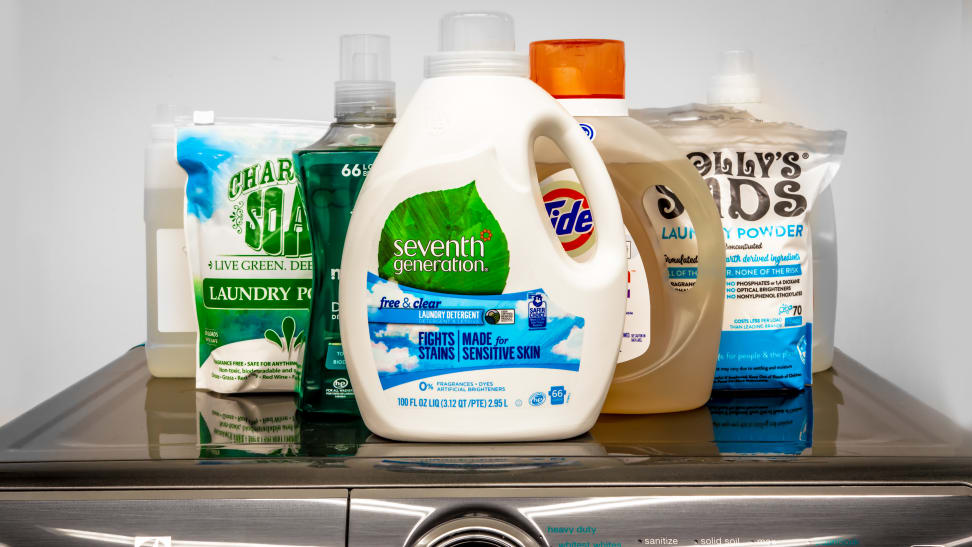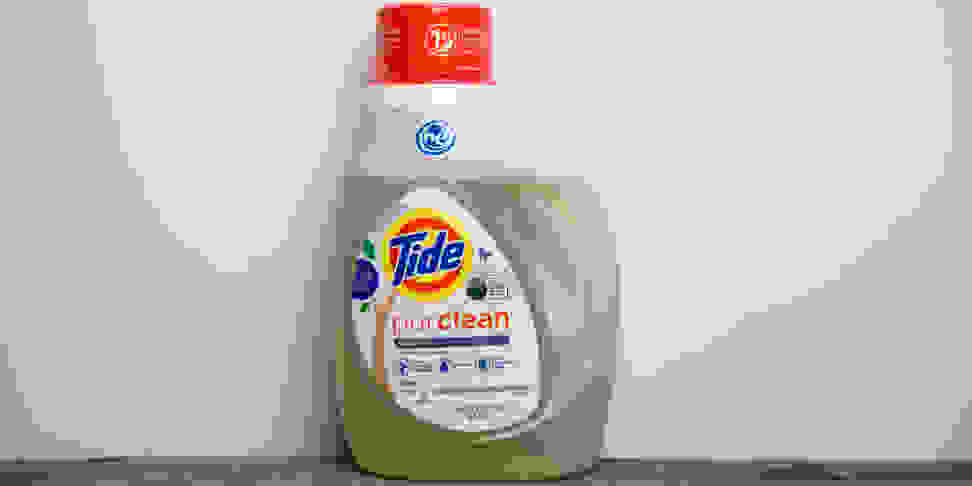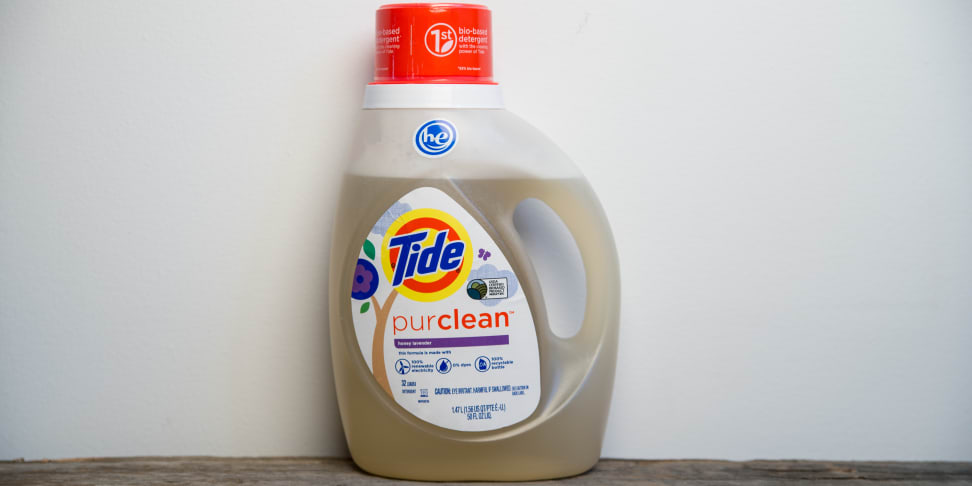 What you should know
Testing eco-friendly detergents can be a minefield. One reason is that it's tough to define what is eco-friendly and what's greenwashing. For example, ethanol-based detergents may have a greater environmental impact than petroleum-based soaps until better technologies emerge. Also, coconut and palm oil may be renewable, they may encourage deforestation. And the green practice of making a biodegradable or recyclable bottle may be offset by the transportation costs of moving a more watery detergent.
Aside from purely looking at the product, we also took a reviewed the corporations that created them. The detergents we tested got points if the companies that made them were B-types or use LEED-certified facilities.
---
Other detergents we tested
How We Tested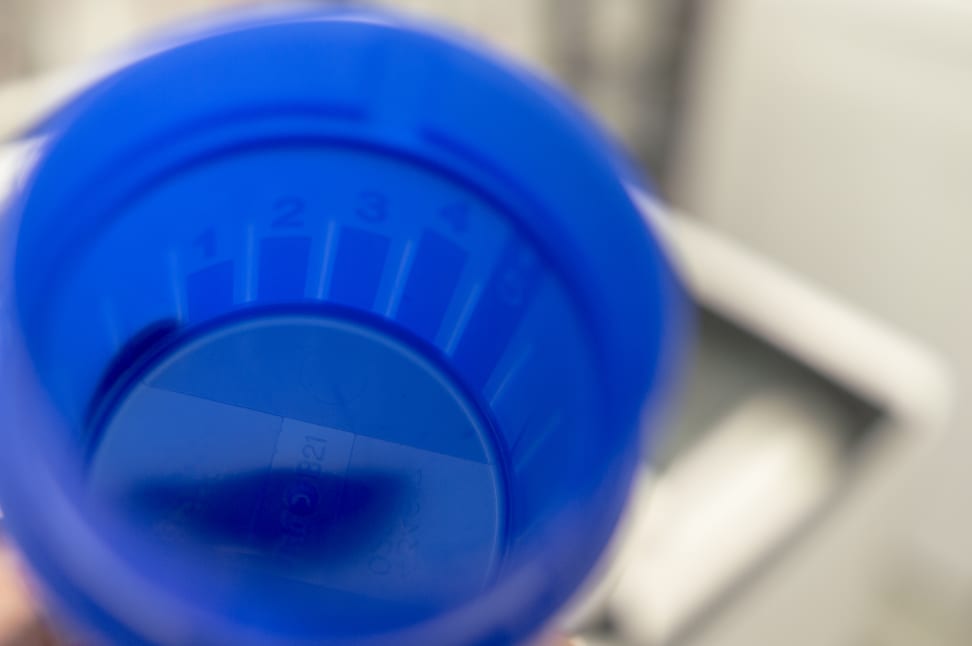 To test stain removal, we pitted all detergents against standardized cloth test strips coated with carbon, body oils, blood, cocoa, and red wine. We put them through a Normal cycle in the Maytag MVWC565FW top-load washer—along with eight pounds of towels, pillowcases, and sheets—closely following each manufacturer's instructions for a medium load.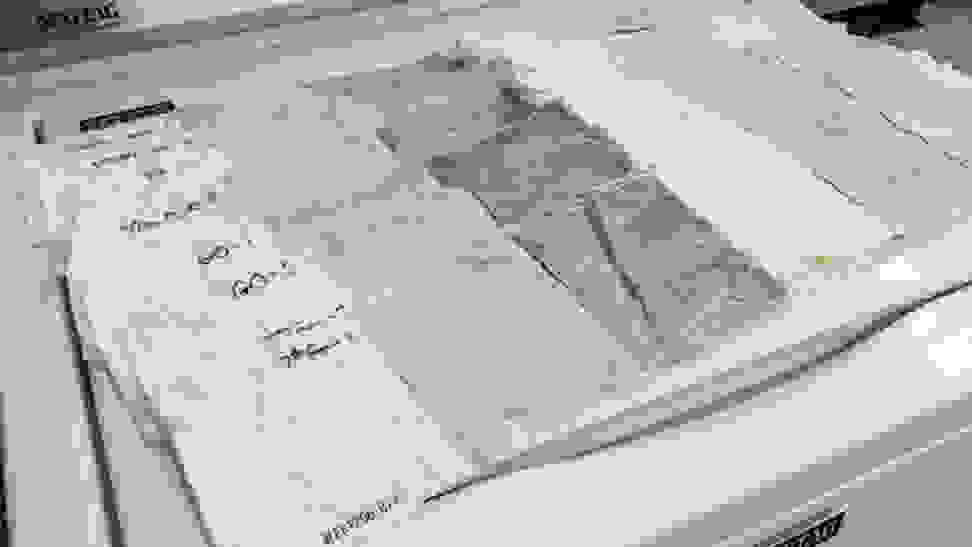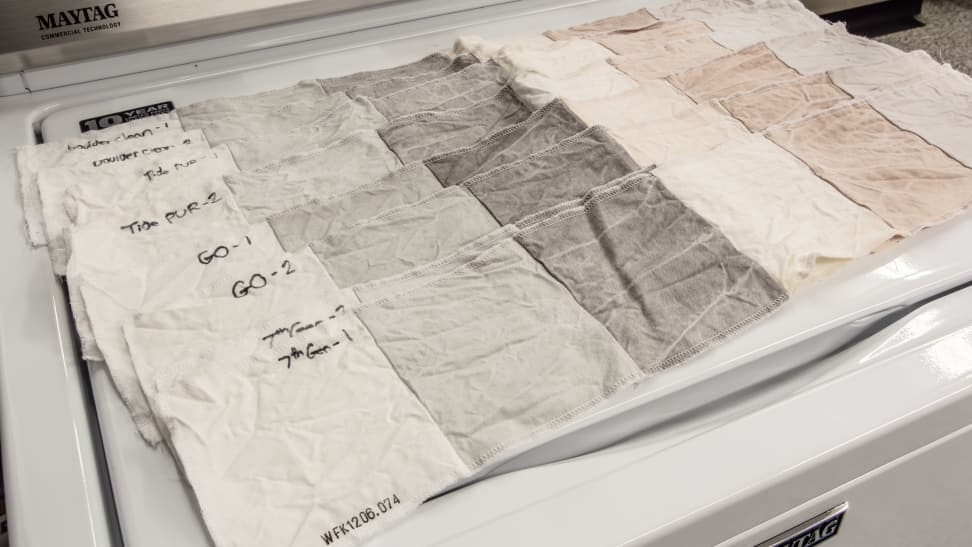 After waiting 12 hours for the stain strips to dry in a dark room, we used a piece of lab equipment called a photospectrometer to determine exactly how much of each stain had been lifted.
Aside from effectiveness, we also looked at the companies that made each detergent. We looked for companies that cared about the environment and created a detergent that could get your clothes clean for a good price. So while Seventh Generation Free and Clear did not take first place in the stain removal contest, the company that made it has demonstrated policies that are very environmentally friendly. It's relative cost-effectiveness also gave it a lot of points. Detergents like Method 8X and Laundress Sport removed more stains, but they cost way more per load.
Advertisement - Continue Reading Below