The Best Cordless Drills of 2019
By Dan Roth, June 25, 2018, Updated January 02, 2019
For homeowners, apartment dwellers, or even just tinkerers, few tools are as versatile as a cordless power drill. Commonly known as drill-drivers because of the multiple jobs they do, you're probably more likely to see one of these sinking screws into something rather than drilling holes.
There's a lot to think about when it's time to buy one, too. Battery life, size, weight, versatility, and price are all important. So we rounded up several drills from popular brands to find out their differences and found the Makita FD07R1 (available at Amazon for $153.72) was the best of the bunch for the average do-it-yourselfer.
Of all the cordless drills on the market, we narrowed the field to mostly 3/8-inch chuck drills. These are well-suited for any light- or medium-duty household task. As we found by trying a couple bigger guns, drills with 1/2-inch chucks are more capable, larger, and often a lot more expensive. Brushless motors also cost more, but they pay off with powerful, efficient performance.
Here's how the drills we tested ranked in order:
DeWalt DCD777
Makita FD07
Ryobi P271
DeWalt DCD710S2
Milwaukee 2407-22
Worx WX169L
Hitachi DS 10DFL2
Craftsman 315.DD2015
Worx WX167L
Advertisement - Continue Reading Below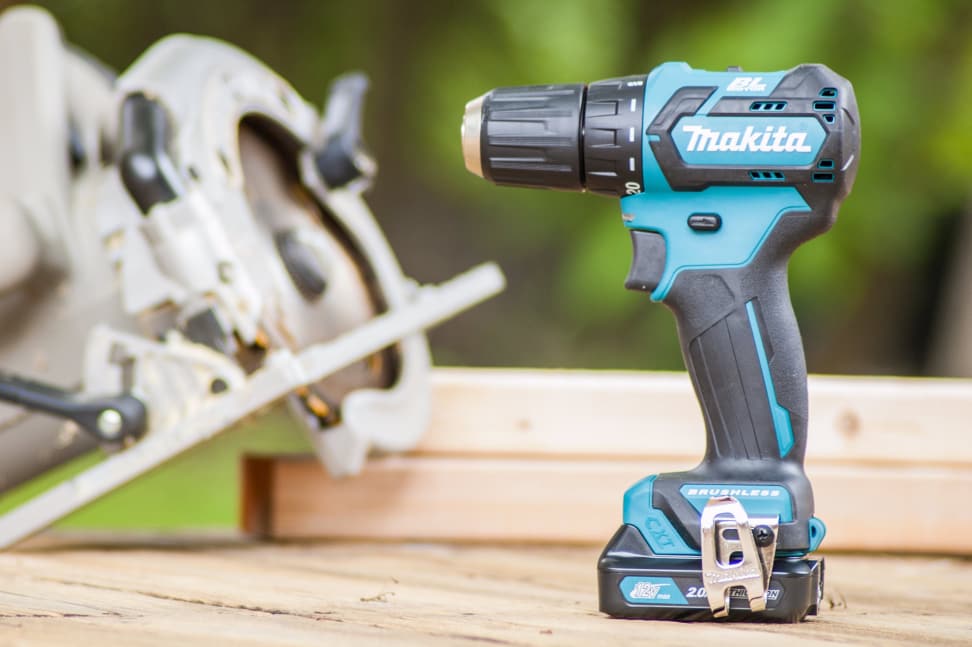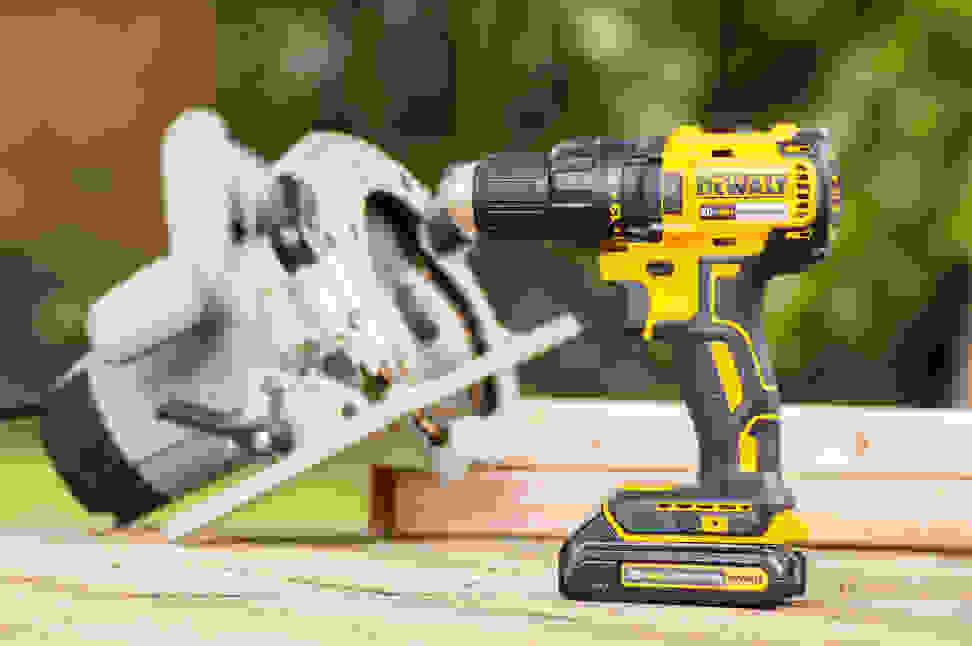 How We Tested
Who Am I?
Hi, I'm Dan. For 17 years, I've been the proud owner of a home built in 1890, which has kept me busy with small and large upkeep and remodeling projects. I've always found cordless drills to be an indispensable tool, whether I'm hanging wallboard, assembling furniture, or even heavy-duty tasks such as boring holes for new wiring. All these years of fix-it projects have helped me understand what is good and desirable in a tool. This means I think about how the average person approaches any tool or situation.
The Tests
To get a clear picture of these drills' performance, we set up tests ranging from easy to hard. We drove wood screws into 2x4 lumber to get a feel for how the drills put their torque to work. We tried the different torque settings to understand the sensitivity of the adjustment range, and also drove screws on the full-power "drill" setting. That measured each drill's speed and strength.
We also drove screws into wallboard with a 2x4 behind it to mimic the process of hanging the material as part of a common remodeling project.
Driving self-tapping screws into 16-gauge sheet metal is a different kind of challenge for drills, and we assessed this group's capability at that task, as well.
Drilling tests included a commonly-seen 1/4-inch bit, a larger 1/2-inch bit, and a challenging 1 and 1/8-inch spade bit for boring large holes. We drilled and bored through 2x4 lumber and wallboard, and skipped the spade bit while drilling 16-gauge metal.
A big factor in successfully drilling in a smooth, quick fashion is the quality and condition of your drill bits. Dull, damaged bits are going to need more muscle from any drill, while properly sharpened and cared-for tools will make jobs go more easily.
---
Other Cordless Drill-Drivers We Tested:
What You Should Know About Buying Cordless Drills
One important thing to think about is that buying a cordless drill can be the first step in committing to an entire universe of cordless tools and accessories that work with a common battery design. It's worth checking out what else those lines include to understand which company offers the stuff that appeals to you the most.
You can purchase drills without the battery or charger included; handy if you've already got those items, and it saves you some money. We focused on drills that included at least a single battery and charger, so that it would be useful out of the box. Some of our selections are available as a kit with other additional items, such as the Ryobi combination of circular saw, drill, and charger.
Many Brands, Few Manufacturers
It turns out there aren't too many independent cordless drill manufacturers. The biggest brands are owned by large conglomerates. TTI makes Milwaukee, Ryobi, and AEG hand tools, among several other brands. DeWalt, Porter Cable, and Black & Decker are all made by Stanley Black & Decker. Despite the corporate ownership, each product line offers distinct products.
Bosch and Skil are the same company, and both offer a drill in this class. The Bosch is compact and built well, but it's also expensive, over $150, and its maximum torque is significantly less than some of the other choices, so we left it off the list. Skil makes an affordable 12-volt drill kit, but it's only got a single-speed gearbox and uses older Ni-Cad batteries, so its performance and value are both limited. It, too, was left off the list. Porter-Cable, also popular, does not appear to offer a 3/8-inch drill.
Advertisement - Continue Reading Below