The Best Liquid Eyeliners of 2019
By Jessica Teich, March 29, 2018, Updated February 21, 2019
Finding a liquid eyeliner that's easy to apply, wears comfortably, and lasts all day without fading, smudging, or flaking seems near impossible. The market is inundated with hundreds of products that claim to do it all and more—but rarely deliver. We tested top-rated liquid eyeliners at all price points to truly find the best of the best.
We ended up loving Stila Stay All Day Liquid Eyeliner (available at Amazon for $22.00) for its ease of use and truly all-day lasting power, but we also loved the inexpensive NYX Matte Liquid Liner, which requires a steady hand but yields mind-blowing results.
There are so many "best of" liquid eyeliner lists out there, but in testing, we found that a lot of the top-rated liners were poorly pigmented, or smudged and flaked during wear. That's why it is so important for us to get hands-on and carefully test each product first-hand. To learn how we tested and selected the products, scroll down or click here. Here are the liquid eyeliners we tested, in order of performance:
Stila Stay All Day Liquid Eyeliner
NYX Matte Liquid Liner
Tarte Sex Kitten Liquid Liner
Essence Waterproof Eyeliner Pen
Kat Von D Tattoo Liner
Revlon Colorstay Liquid Eye Pen
Maybelline Master Precise Liquid Eyeliner
Lancome Artliner Precision Point Liquid Eyeliner
L'Oreal Voluminous Noir Liner
e.l.f. Expert Eyeliner
Updated February 21, 2019
Advertisement - Continue Reading Below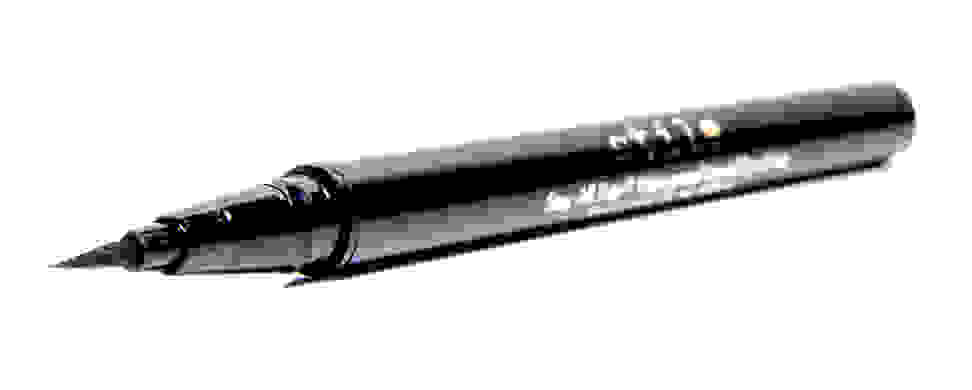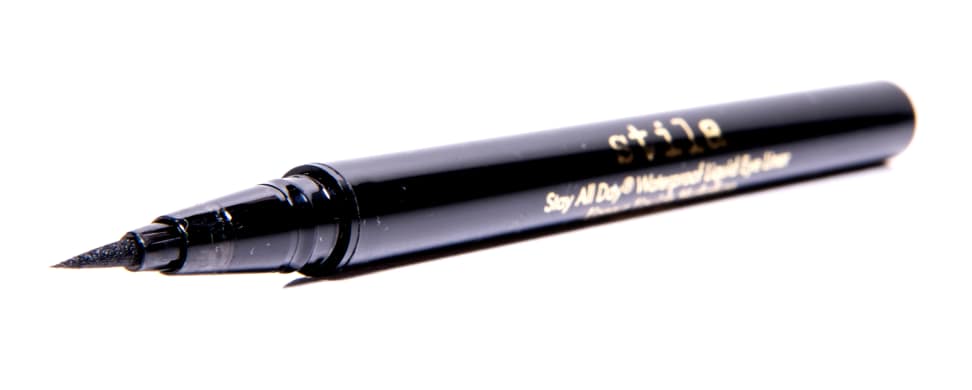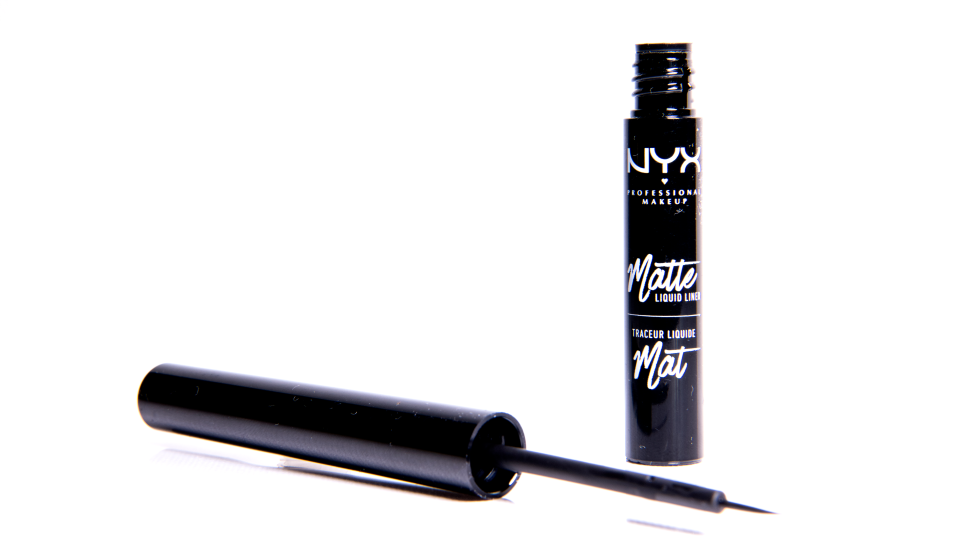 ---
We Also Recommend:


---

---

---
How We Tested
I am Reviewed's resident beauty expert—I also love an inky-black liquid eyeliner that can make a razor-sharp cat eye with minimal effort, wears comfortably, and comes with a reasonable price tag. To find this unicorn liner, we scoured best-seller lists across retailers, beauty blogs, Reddit threads, and best-of lists to round up the best black liquid eyeliners on the market, from $2 to $40. Then, we pitted these top-rated brands against each other to find the winner.


How? The same way you might: Each morning, I drew on a cat eye with a new liner and wore it until bedtime, without touching up or re-lining. Unlike the way you might test, though, I teamed up with Reviewed's senior scientist to score and weight results on a scientifically calibrated rubric. I also swatched each liner on my arm and ran it through durability tests.
To find which liquid liner really is best, I answered and weighted questions like:
Application: Is the eyeliner easy to apply, or does its design make application difficult and time consuming? Does the eyeliner go on easily in one smooth stroke, or does it skip or run out of product?
Wear: Is the formula deeply pigmented, or do you have to trace over the line to get a true show of color? Does your drawn line feather or bleed before drying? Throughout the day, does the eyeliner flake off, smudge onto lids, or rub off at all? Is it waterproof, or will it run when your eyes tear up, or if you sweat?
When I ran the results from each liner test through the same scoring rubric, it was easy to see which were the best—and which to skip, like the five below.
---
Other Eyeliners We Tried—But You Shouldn't

---


---


---

---
Advertisement - Continue Reading Below