Home & Garden
10 splurge-worthy things to buy with your tax refund this year
Itching to burn your tax refund?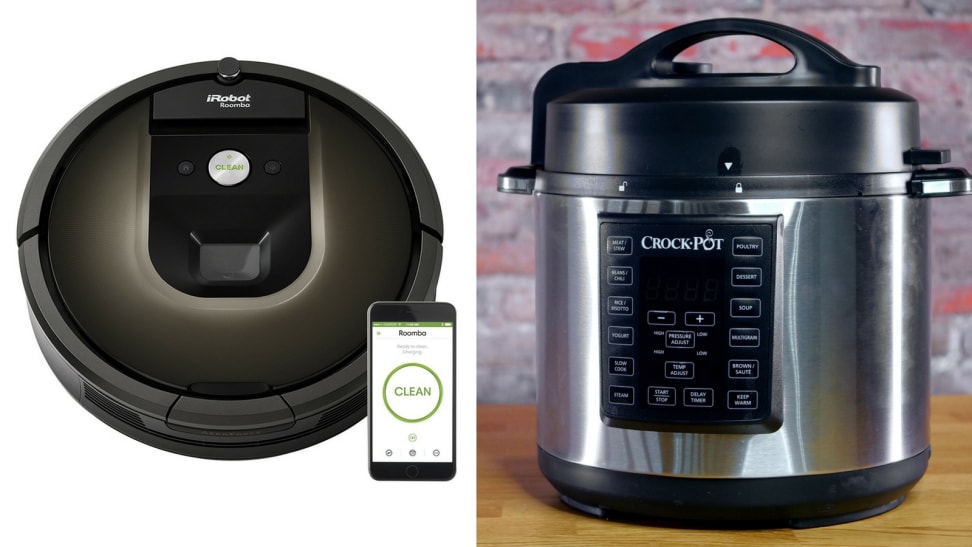 Credit: iRobot / Reviewed / Jackson Ruckar
So, you finally got your tax refund back. Yippee! It's almost as if money has magically appeared in your bank account. So what are you going to spend it on? With extra money that you haven't previously budgeted for, it's easy to be tempted to blow it all on new trendy clothing or a night on the town.
But there are plenty of wiser things to spend your tax refund on like paying off student loans and credit card debt, investing in stocks, or purchasing useful products that will last you a lifetime. Here at Reviewed, we've tested a whole bunch of stuff from kitchen tools to smart home gadgets—some of which that we found are a great investment for any lifestyle.
Without further ado, here are 10 fun ways to wisely spend your newfound loot that's all 100% Reviewed-approved.
1. Espresso machine to treat yo'self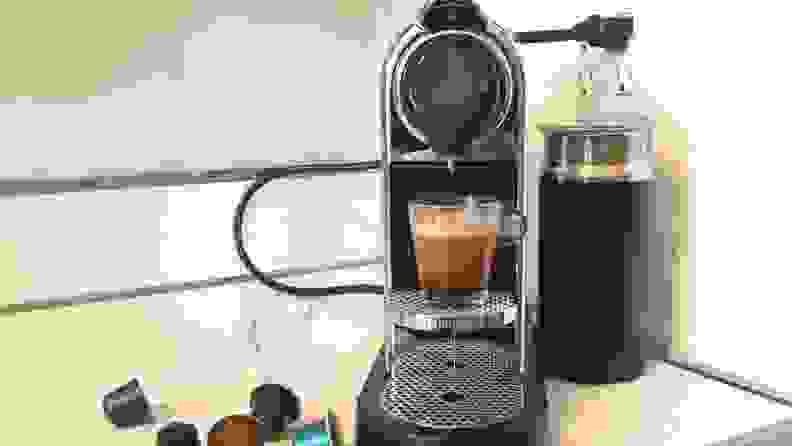 There's nothing that makes you feel like a sophisticated coffee drinker quite like ordering an espresso. What if you could enjoy one in your home every morning? The Nespresso Citiz is the best single-serve espresso maker and will change the way you make coffee at home. We love this machine because it makes an espresso in about 25 seconds (as opposed to waiting 10 minutes at a coffee shop), comes with two espresso sizes, and is super easy to use. It's possibly one of the best gadgets to splurge on for a daily treat.
Get the Nespresso Citiz at Amazon for $187.99
2. The best hair dryer for a salon-like blowout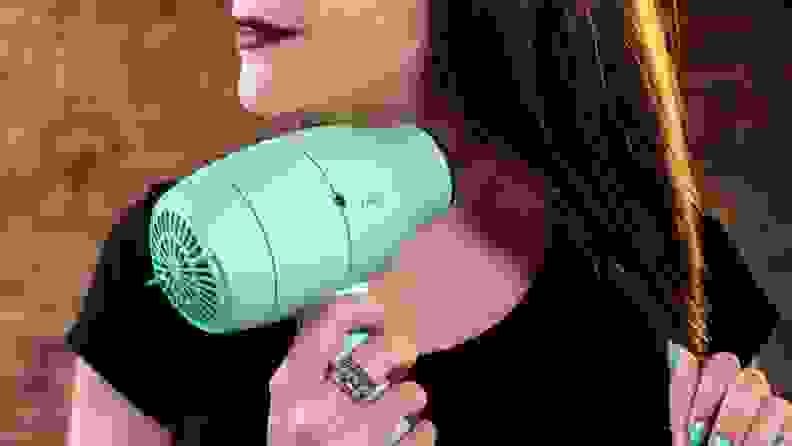 Using a bad hair dryer can cause added damage to your hair—not to mention it still takes forever to dry. A good hair dryer, on the other hand, can make your hair look incredible. We absolutely love the Harry Josh Pro Tools Pro Dryer 2000 because it dried hair in the shortest time while still leaving the look of a sleek salon blowout. At $250, it's not cheap, but worth it for perfect hair every time.
Get the Harry Josh Pro Tools Pro Dryer 2000 at Dermstore for $249
3. A robot vacuum to do your dirty work
If you're still vacuuming your floors, you're doing life all wrong. Robot vacuums are the best thing since sliced bread with the ability to keep your home tidy in between deep cleanings. The iRobot Roomba 980 is the best robot vacuum we've ever tested because it has the best battery life and navigational system. It also has Wifi connectivity, which means you can control it anywhere—like at the office when you forgot to clean up before your parents come to visit. It's a little pricey at $900, but well worth it when you have some extra cash to spend.
Get the iRobot Roomba 980 at Amazon for $889
4. A multi-cooker that makes cooking way easier
It's finally time to get in on that Instant Pot craze you've been hearing about. Multi-cookers are the ultimate cooking appliance: they combine the slow cooker, rice cooker, and pressure cooker in one device, meaning you can cook basically everything. In our tests, the Crock-Pot Express Crock Multi-Cooker actually bested the popular Instant Pot because it's faster, easier to use, and quicker to clean.
Get the Crock-Pot Express Crock Multi-Cooker at Amazon for $69.92
5. An OLED TV with incredible picture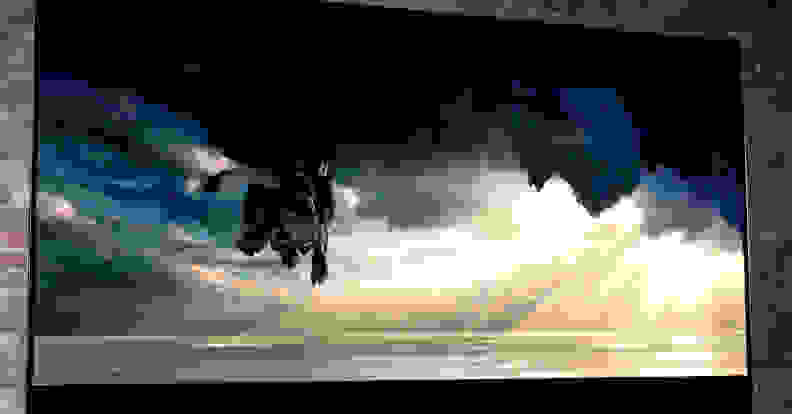 If you're an avid home movie watcher, the only TV you should be using is an OLED TV. With 4K resolution that creates incredible picture quality and viewing experience, OLEDs put whatever else you've been watching on to shame. Our favorite is the LG C7 OLED TV. But its cinema-quality picture doesn't come cheap, which is why it may be the perfect investment for your tax refund.
Get the LG C7 OLED TV at Amazon for $1,696.99
6. Headphones that won't break on you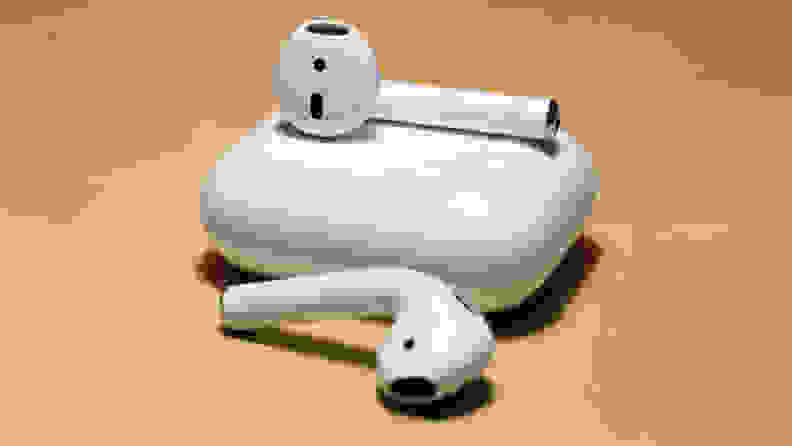 A solid pair of headphones is essential for listening to music, working out, and general jamming out. So it's about time you invest in a nice pair. We were honestly shocked by how amazing Apple's AirPods are. They have incredible sound, make super easy to connect to Bluetooth, and have no pesky wires to deal with. While on the pricier side for headphones, they're a great purchase if you find yourself with some extra cash.
Get the Apple AirPods at Best Buy for $159.99
7. Smart speakers to fill your home with music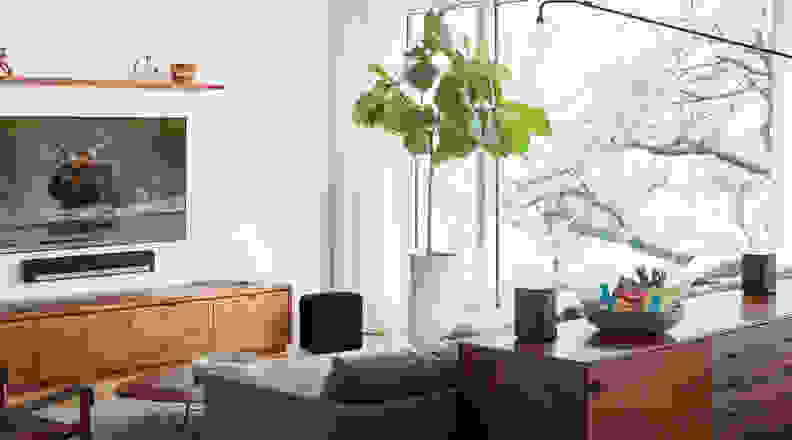 Use your tax refunds this season to upgrade your outdated home stereo. Sonos speakers not only have amazing sound, but they also have Wifi connectivity, meaning you can control everything from your phone or through an Amazon Echo. Buy multiple speakers and link them to create an epic home audio system, and jam out during your next get together.
Get the Sonos Play: 1 at Amazon for $149
8. A fitness tracker for motivation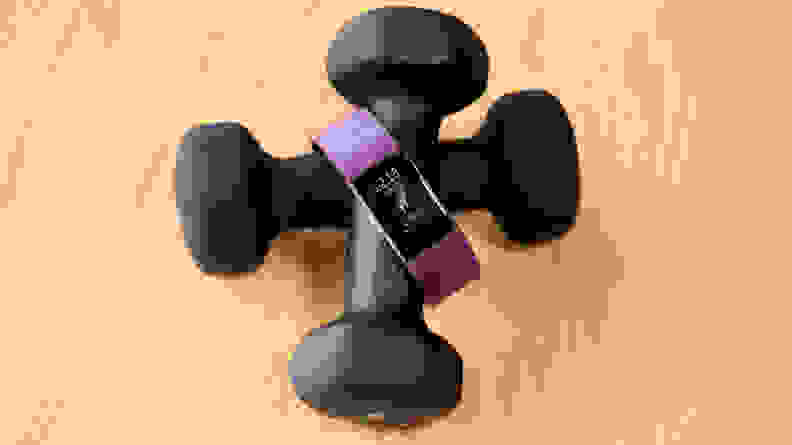 You've seen them on everyone's wrists—small, glowing bracelets that are tracking steps. If you're a fitness addict or just simply curious about how many steps you're taking each day, a fitness tracker is a great investment. We love the Fitbit Charge 2 because it has an easy-to-read screen and is constantly reminding you to be active with notifications. With a new tracker, you can see your tax refunds transform into health returns.
Get the Fitbit Charge 2 at Amazon for $148.95
9. A professional blender for the creamiest smoothies
After tax season is fianlly over, the weather's (hopefully) just warm enough for smoothie season. A professional blender is essential for anyone who wants a creamy texture void of any kale chunks, but they're usually a little pricey making them perfect to splurge on with tax refunds. The Breville Boss Super Blender is the best professional blender we've tested because it pulverized whatever we threw at it. Plus, it looks super sleek on your kitchen counter.
Get the Breville Boss Super Blender at Amazon for $389.99
10. Smart lights that will lower your electricity bill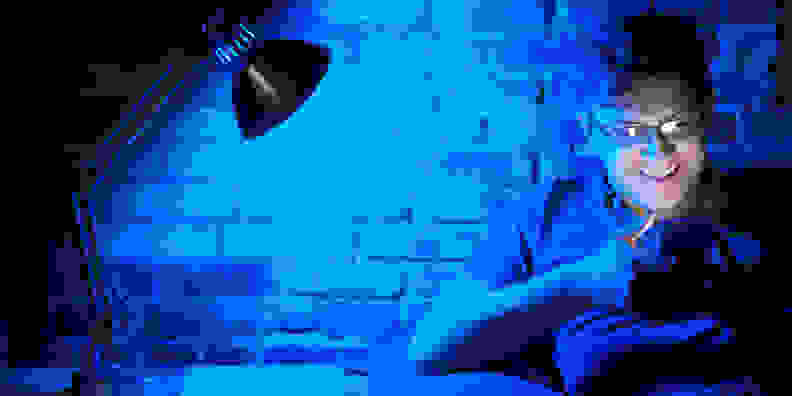 Smart bulbs not only allow you to turn them off remotely for those times you leave your house in a hurry, but you can also set them on timers and change their colors. Pretty nifty, right? The Philips Hue White and Color Ambiance Starter Kit is our favorite smart bulb kit because Hue has the most intuitive app, a variety of colors, and connectivity with a variety of smart speakers. And because they're LED bulbs that last for years, it could be a tax refund investment that actually saves you money in the long run.
Get the Philips Hue White and Color Ambiance Starter Kit at Amazon for $159.99
Prices are accurate at the time of publication, but may change over time.