Home & Garden
15 things that make prom so much better in 2018
Make it a night to remember for all the right reasons.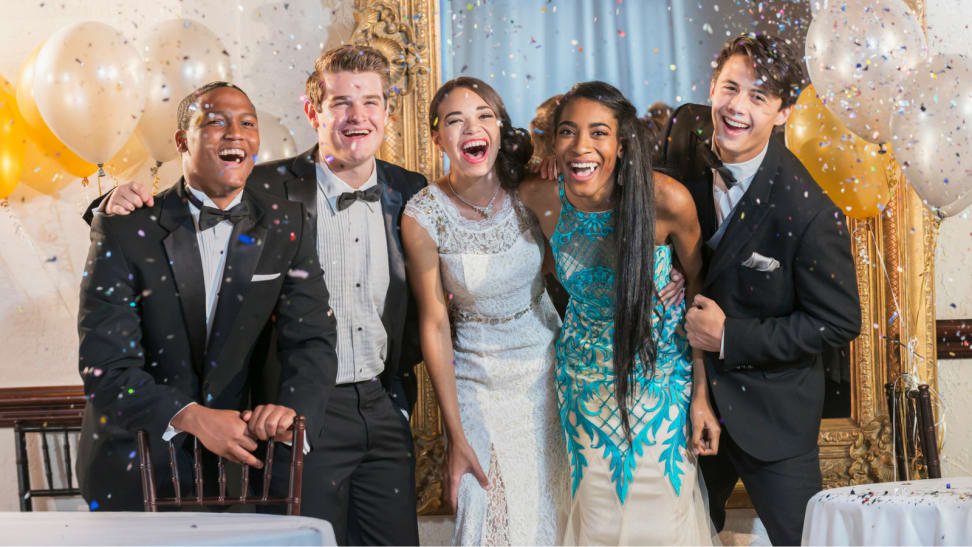 Credit: kali9 / Getty Images
Ah, prom. The dresses, the dates, the dancing—it might possibly be the highlight of high school. Even if you have your shoes picked out, a photo location chosen, and a ride to get to the venue, there are still a few more things that you might have forgotten about. To save you the hassle of going through a checklist, we rounded up some prom essentials. From tech to beauty, these products will truly elevate your prom experience.
1. A portable charger so you don't lose juice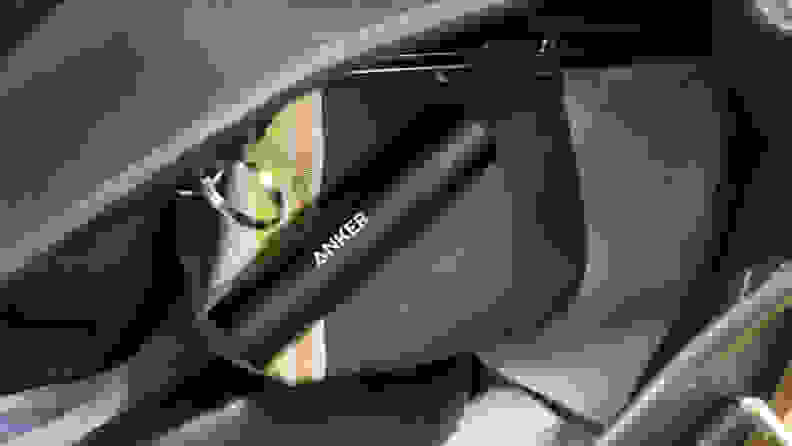 Between taking photos and texting about the big drama of the night, your phone can lose quite a bit of battery. To make sure you have enough power (without being tied to an outlet), you're going to want to bring a portable charger. This mini one from Anker is small enough to fit in a clutch, or you can bring this larger version with three ports so you can charge your friends' phones too.
2. Fold-up flats to dance the night away
A stylish pair of heels looks great with your equally amazing dress, but they are not the best for dancing all night. Instead of painfully hobbling on the dance floor or jamming out barefoot, bring a pair of cheap flats that you can toss out later. These ones from Dr. Scholl's fold easily to fit into a purse.
Get the Dr. Scholl's Fast Flats at Amazon for $10.25
3. A camera with instant gratification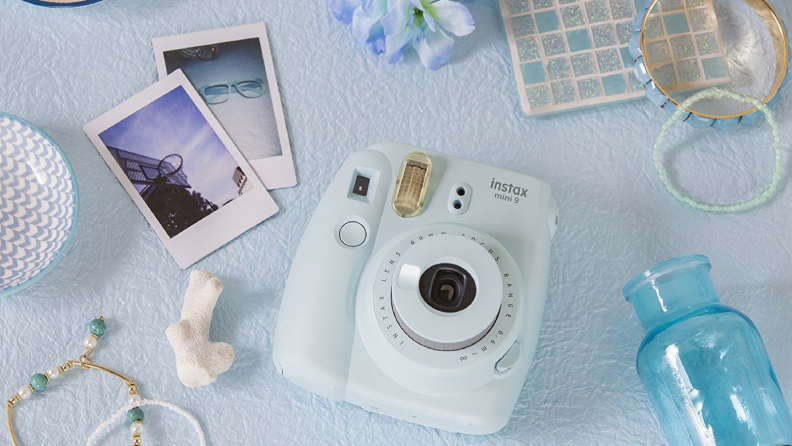 Between professional cameras and smartphones, you'll be taking a lot of pictures throughout the night. For even more photo fun, bring along an instant camera to hand out documentation of the night, well, instantly. The Fujifilm Instax Mini 9 is the best affordable instant camera we've tested and it even has a selfie mirror so you can get the ultimate pics with your crew.
Get the Fujifilm Instax Mini 9 at Amazon for $56.53
4. Balloons for a photoshoot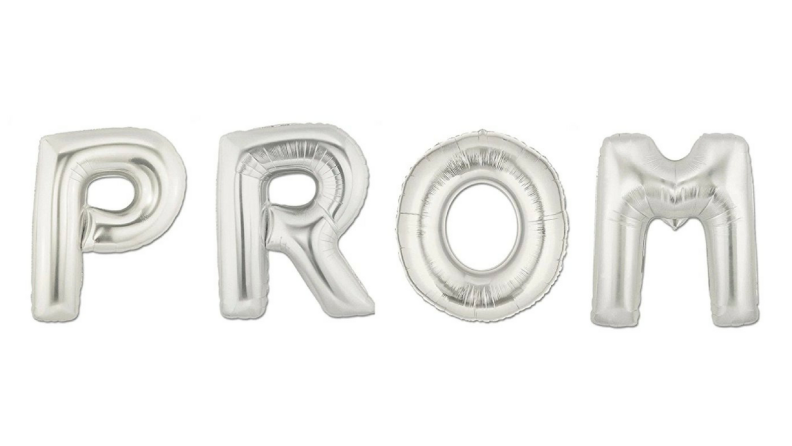 A great prom photo location is quintessential for a good start to the night. Bring the backdrop for prom photos to the next level with these fun "PROM" balloons that the whole squad with love.
Get the C-Spin PROM Silver Foil Letter Balloons at Amazon for $16.95
5. Props for silly photos
Another way to mix up your prom photos is to create a DIY photo booth. Lay out these cute prom-themed cutouts for what will truly be "a night to remember."
Get the Big Dot of Happiness Prom Photo Booth Props Kit at Amazon for $19.99
6. A light attachment for the best selfies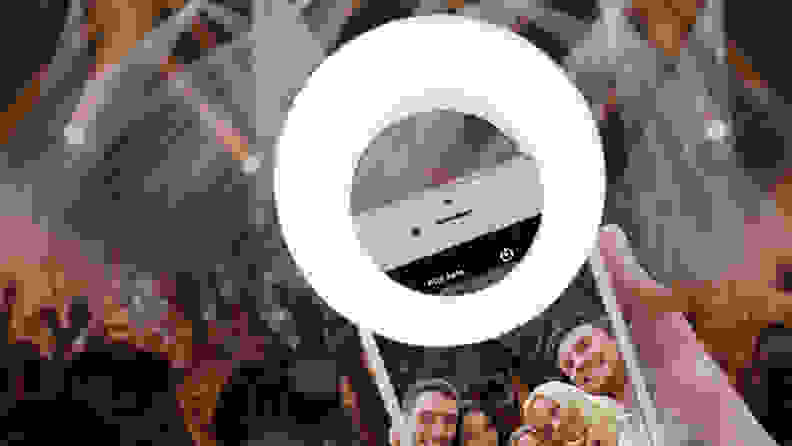 If you're that extra friend who needs to take at least 64 selfies to make sure everyone looks good, you're going to want this pocket ring light. Prom venues tend to be dark and have horrible lighting, but with this smartphone attachment, you can get the perfect pics—no filter required.
Get the QIAYA Ring Light on Amazon for $15.99
7. A speaker to keep the party going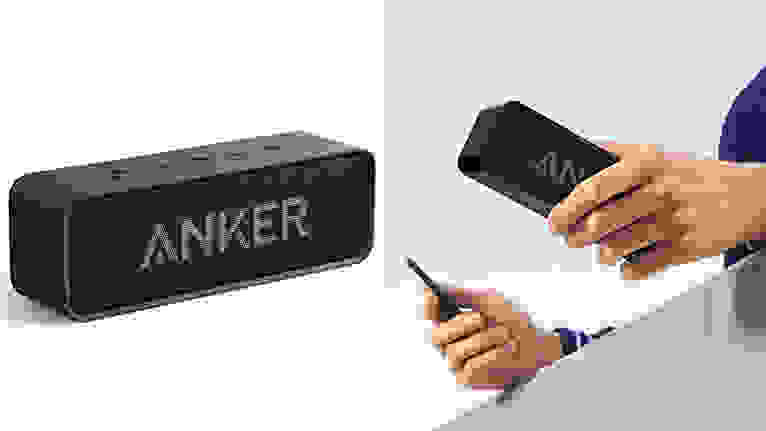 Be the life of the party during prom pictures and after prom with a portable Bluetooth speaker. This one from Anker has enough battery power to last you through the night and connects to your smartphone seamlessly. Plus, it's small enough to carry around while still getting amazing sound.
Get the Anker Soundcore Portable Bluetooth Speaker at Amazon for $27.99
8. A precautionary stain stick
The meals provided at prom usually include pasta with red sauce and salad with creamy dressing. If you do (heaven forbid) wind up with food stains on your stellar outfit, you'll be glad you brought along a stain stick to clean up the mess.
Get Tide To Go (3-count) Pens at Amazon for $5.99
9. A beauty emergency kit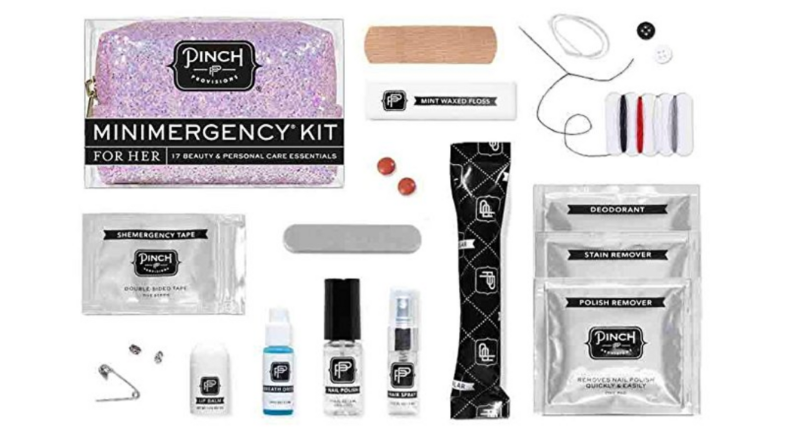 Hair? Check. Shoes? Check. Makeup? Check. But that's not all you'll need for a flawless evening. Bring along a "mimimergency" kit that's filled with Band-Aids, aspirin, hairspray, and any other little things you may need if a beauty-related emergency arises.
Get the Pinch Provisions Minimergency Kit at Amazon for $21.99
10. Liquid lipstick that actually lasts
You want your lipstick lasting the entire night, right? Both Wet 'n' Wild Megalast and Anastasia Beverly Hills have created amazing liquid lipsticks that are easy to apply, come in a ton of fun colors, and will last you the entire night.
11. Eyeliner for the best cat eyes
If you plan on doing your own makeup, don't let smudged eyeliner ruining your perfect look. Stila makes our favorite liquid eyeliner that will stay put while you're busting a move on the hot, sweaty dance floor.
Get Stila Stay All Day at Amazon for $18.70
12. A dress you'll wear only once
The guys rent tuxes, so why can't girls rent dresses? If you still haven't gotten your perfect prom dress yet, then we highly recommend checking out Rent the Runway. Once you pick a dress, they'll give you two sizes and two backup choices—just in case you don't like the first. Plus, it costs way less than buying an actual dress you'll probably only wear once anyway.
Get your prom dress from Rent the Runway
13. A hair dryer that gives you salon-quality hair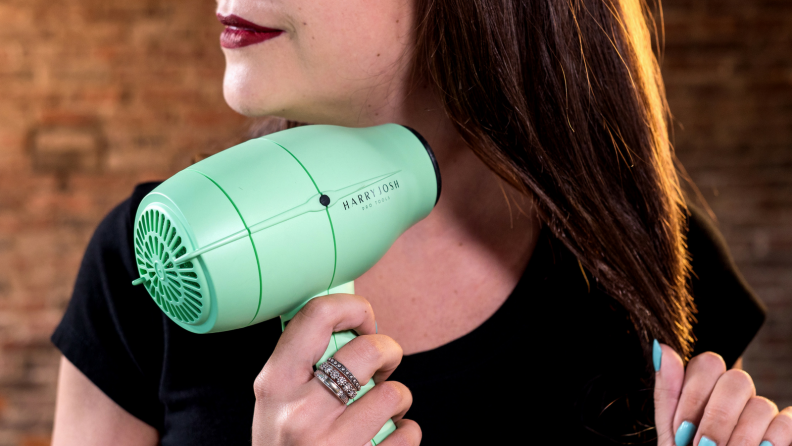 Instead of spending hundreds of dollars at the salon, invest that money in a nice hair dryer and do your hair at home. With the help of the Harry Josh Pro Tools Pro Dryer 2000, you can get a salon-like blow out to be the belle of the ball. It's our favorite hair dryer because it only takes a little more than 20 minutes to get sleek and soft hair. And after prom is over, you'll be able to achieve gorgeous blowouts every day.
Get the Harry Josh Pro Tools Pro Dryer 2000 at Dermstore for $249
14. A wand that creates perfect curls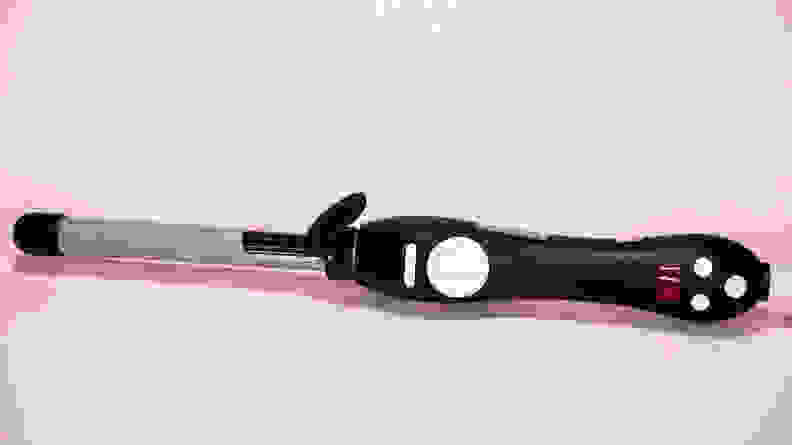 For a more twisted prom look, create a head full of luxurious curls. To get fuss-free curls, use a curling iron that does the work for you, like the best one we've ever tested, which has a rotating wand that saves you from burning your hands.
Get the Beachwaver S1 Curling Iron at Amazon for $129
15. A face cleanser to take it all off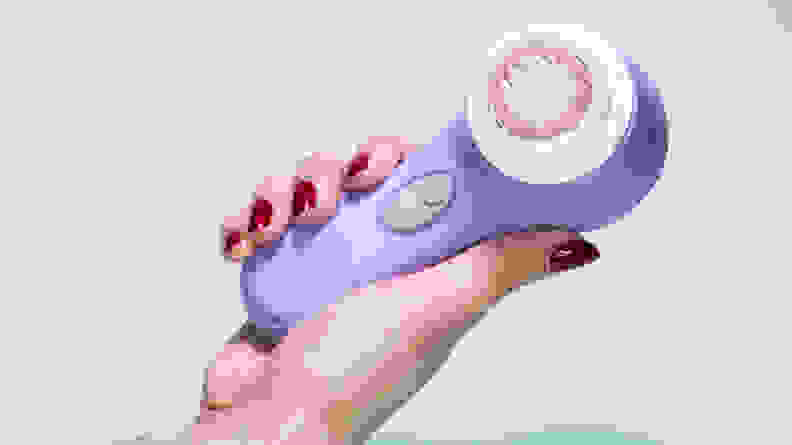 You've caked your face with makeup and probably sweated a bit dancing the night away. Once prom is done, you'll definitely want to cleanse your face. The Clarisonic Mia 2 is the best face cleansing brush we've ever tested and is guaranteed to remove all your makeup and gross bacteria you've gathered throughout the night.
Get the Clarisonic Mia 2 at Amazon for $169
Prices are accurate at the time of publication, but may change over time.