Home & Garden
The 10 most popular products on Amazon that are worth every penny
We've tested—and approved—them all.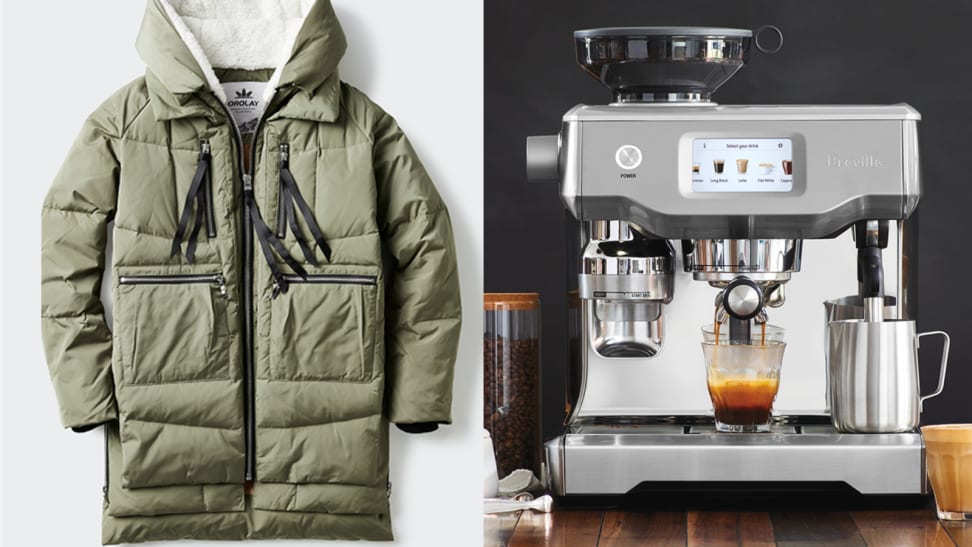 Credit: Amazon/Breville
You can buy pretty much anything on Amazon but that doesn't mean you should (step away from that sketchy $9 parka with zero reviews...). So how do you know what's worth buying—and what's not?
While there are a lot of great things to choose from, Amazon recently released a list of some of the most popular, including home, style, and beauty products. Below are the top 10 from said list that we've tested (and loved!) here at Reviewed, from the best espresso machine to the crazy popular #AmazonCoat.
1. Our favorite Instant Pot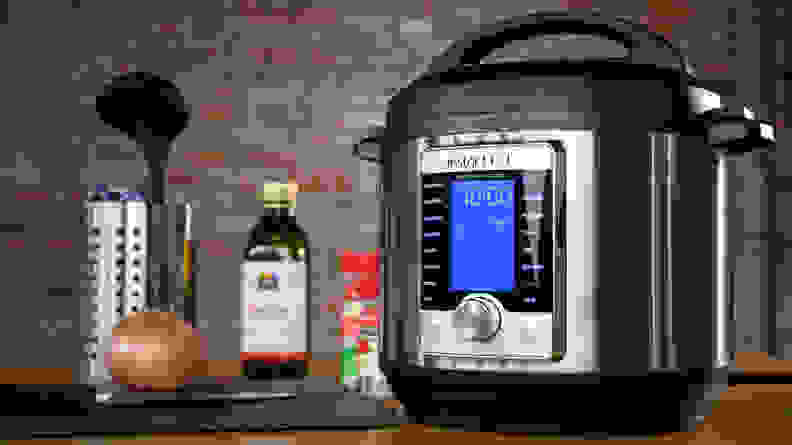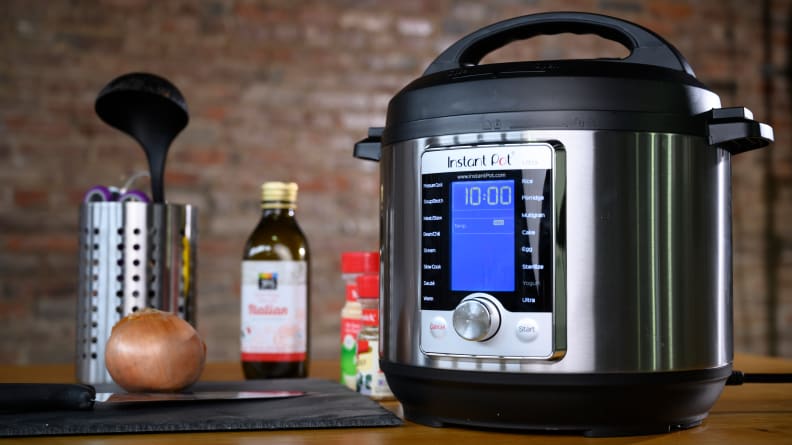 Surprise, surprise—the trendy Instant Pot has once again made its way onto a list of the most popular products. Of all the models we've tested, we like the Ultra the best because it has so many different cook settings (from steaming to slow cooking to pressure cooking). Not only that but it also has a cool, high-tech display that includes a progress graph so you know exactly how long until your dinner is ready.
Get the Instant Pot Ultra from Amazon for $128.38
2. The #AmazonCoat
Who's obsessed with the Amazon coat that's been everywhere this winter? Me—and nearly 10,000 reviewers on Amazon (including celebs like Oprah and Emma Stone). When I tried it for myself, I found the plush parka to be super warm and comfortable with plenty of pockets for toting around all of my things. Bonus: At less than $150, it's a surprisingly affordable winter coat.
Get the Orolay Thickened Down Jacket from Amazon for $139.99
3. This stand mixer everyone is obsessed with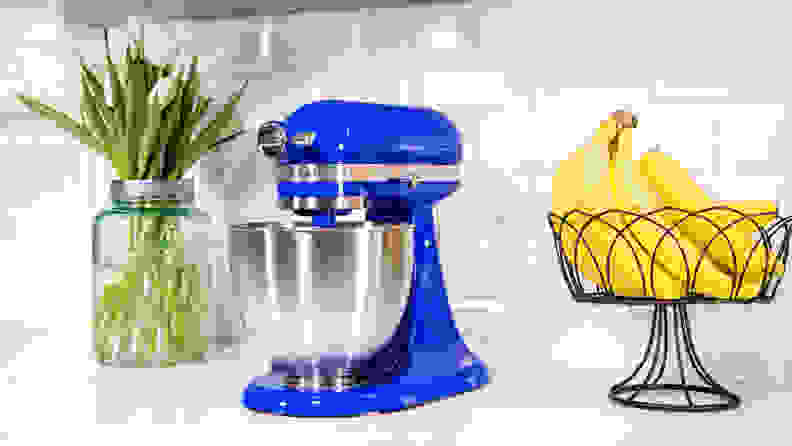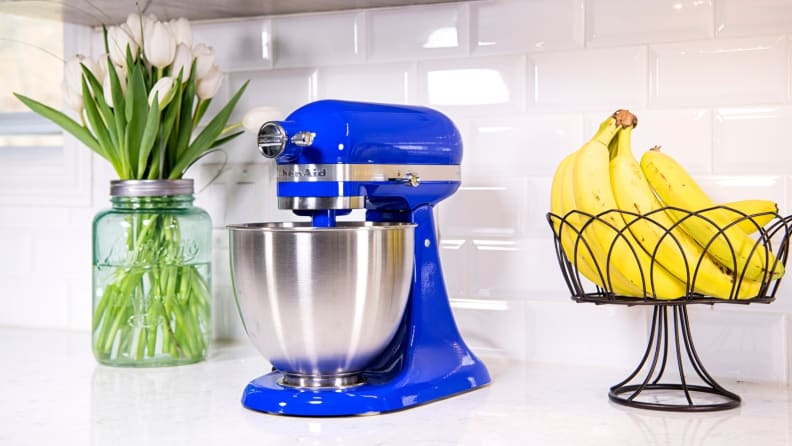 There are few kitchen appliances as iconic as the KitchenAid stand mixer. Our experts have chosen it as the number one stand mixer time and time again thanks to its ease of use, super quiet motor, and great performance. Another perk? There are tons of attachments available for your KitchenAid so it can do everything from knead bread dough to make pasta.
Get the KitchenAid Artisan Series 5-Qt Stand Mixer from Amazon for $293.55
4. This essential oil diffuser to freshen up your home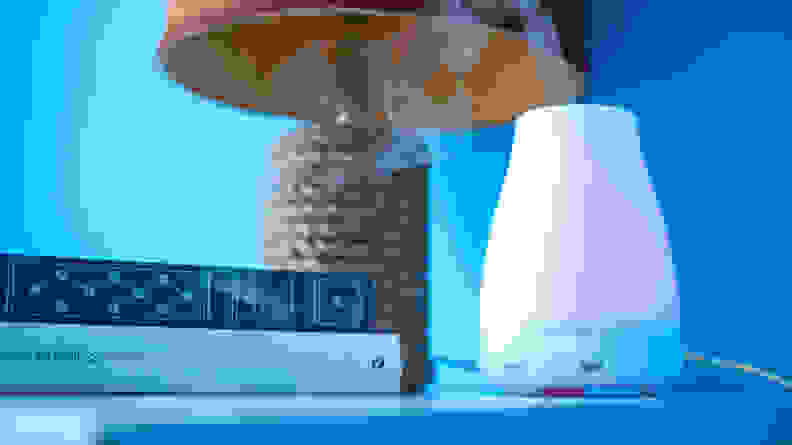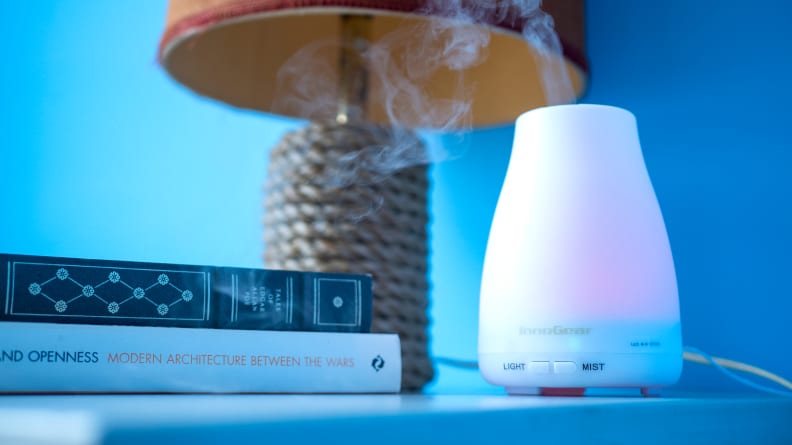 Candles are cool but we'd argue that essential oil diffusers are even cooler. Our favorite is this one from InnoGear because it has such a large capacity that it can run for 11 hours (!!) straight. It also has a locking lid (so it's easy to carry it from room to room) along with changing light colors for a little extra ambiance.
Get the InnoGear Upgraded 150ml Diffuser from Amazon for $15.99
5. This popular coffee maker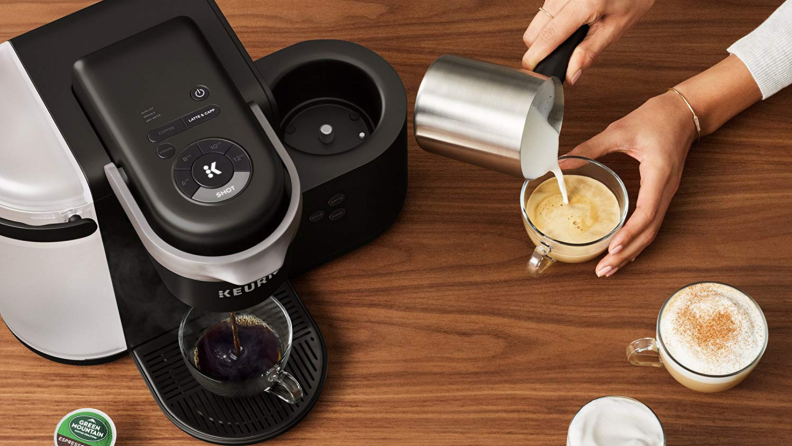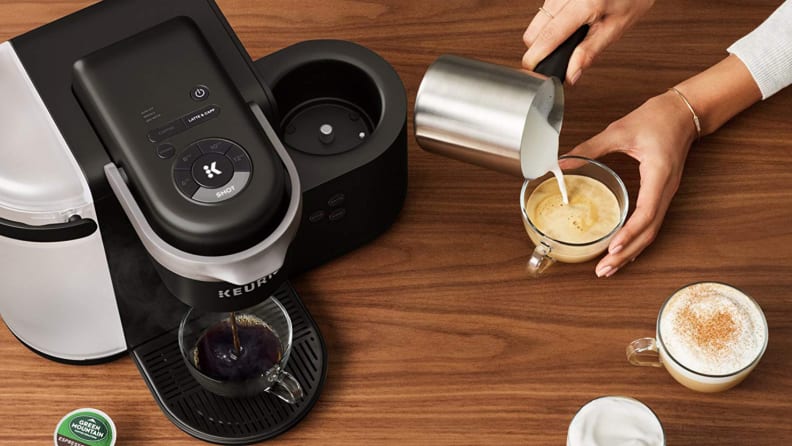 Keurig was the OG single-serve coffee maker—and it's still one of our favorites. We especially like the Keurig K-Cafe because it's so versatile (you can brew everything from espresso to regular coffee) and because it even has an attached milk frother for those fancy lattes you love.
Get the Keurig K-Cafe from Amazon for $171.84
6. This top-rated cookware set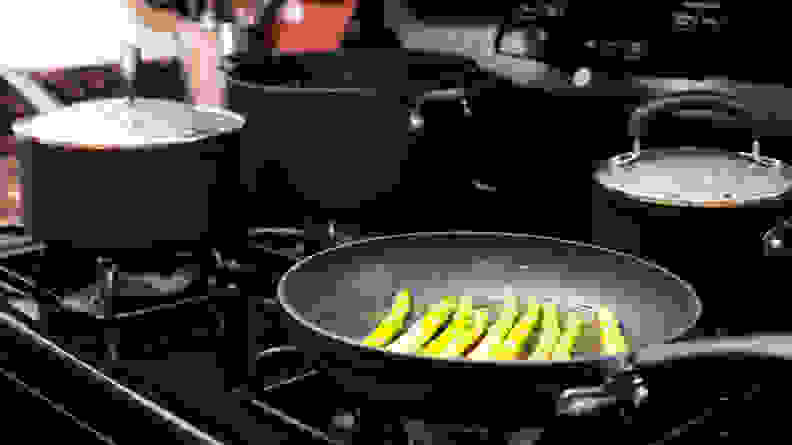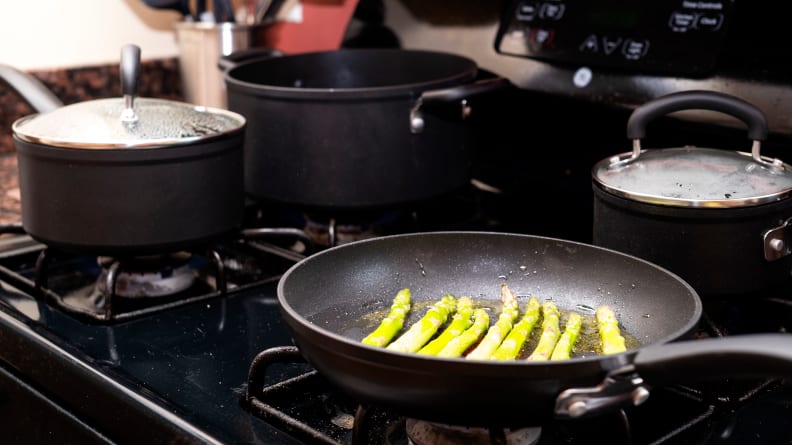 "I love when food burns onto my pans when I'm cooking," said no one ever. That's why people are so into nonstick cookware—and why it's one of the top products on Amazon. Here at Reviewed, we recommend this T-fal Titanium set because it cooks food evenly (and boils water quickly!) and has ergonomic handles that are comfortable and easy to hold.
Get the T-fal Titanium Advanced Nonstick 12-Piece Cookware Set from Amazon for $93.69
7. The coziest sheets you can buy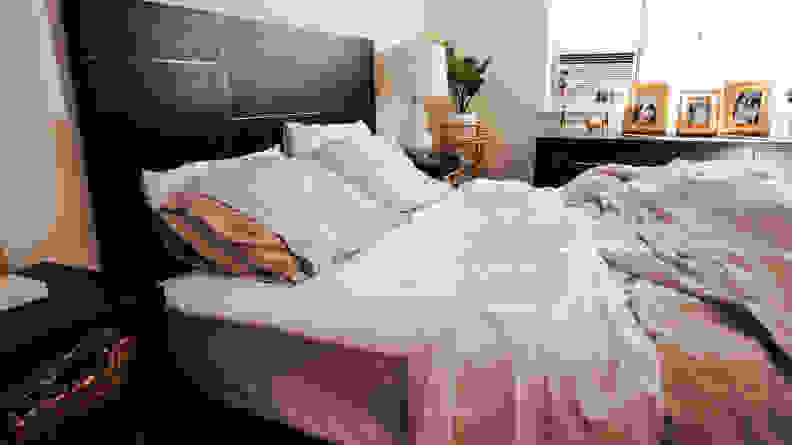 Behind every good night's sleep is an even better set of bed sheets. And if you're looking for the best, look no further than these ones from Brooklinen. Made with 100 percent cotton, our testers found the sheets to be soft, wrinkle-free, and the perfect weight (not too heavy, not too light). Bonus: There are plenty of colors to choose from!
Get the Brooklinen Luxe Core Sheet Set from Amazon for $149
8. This espresso machine for barista-worthy drinks
Amazon shoppers aren't the only ones in love with the Breville Barista Touch—our experts also chose it as the best espresso machine you can buy right now. It produces high-quality espresso and, thanks to its semi-automatic features and digital touchscreen, is super easy to use even for beginners.
Get the Breville Barista Touch from Amazon for $949.98
9. This must-have hair styling tool
You can't underestimate the value of a good flat iron when it comes to fixing—or preventing—bad hair days. When we tested hair straighteners, we found the Neuro Smooth Iron to be the best overall. It has customizable settings so you can adjust it based on your preferences and its large, flat blades resulted in the sleekest styling.
Get the Neuro Smooth Flat Iron from Amazon for $150
10. This number one travel tumbler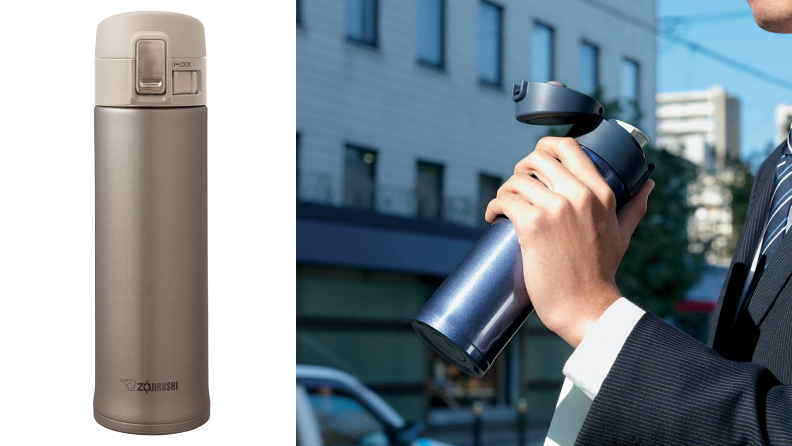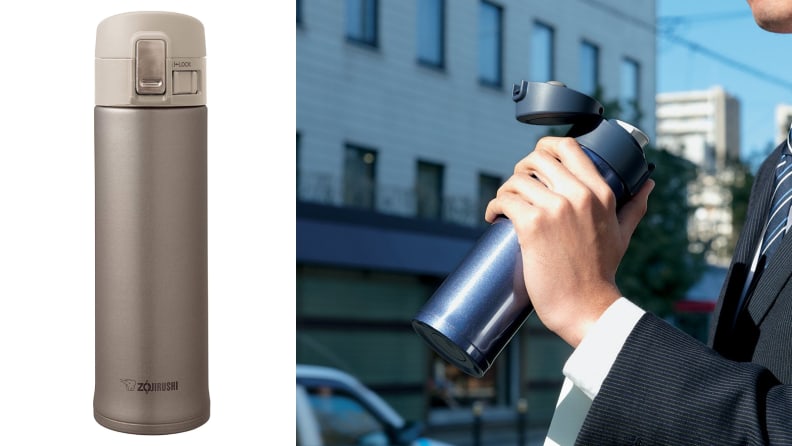 Travel tumblers are crazy popular on Amazon right now—and it makes sense. After all, who wants lukewarm water or, worse, cold coffee?! We chose this Zojirushi stainless steel tumbler as the number one travel mug because it kept our beverages so warm, they were still piping hot the next day (!!). Plus, the streamlined design makes it easy to tote around all day.
Get the Zojirushi Stainless Steel Mug from Amazon for $24.77
The product experts at Reviewed have all your shopping needs covered. Follow Reviewed on Facebook, Twitter, and Instagram for the latest deals, product reviews, and more.
Prices were accurate at the time this article was published but may change over time.