Home & Garden
When is the best time to do your back-to-school shopping?
The first bell will ring in just a few weeks. Are you ready?
Credit: asiseeit / Getty Images
The average household budget for back-to-school this year is about $510, according to a survey by Deloitte, which is roughly the same as last year ($501/household). That's a lot, but it doesn't even speak to the variety of products consumers have to buy and the stress they feel about finding the best deal.
Back-to-school sales campaigns start as early as July, but should you wait until the last minute to try and score the best prices?
The short answer is no. The best time to buy is mid-to-late summer. That's when the prices drop, the shelves are full, and you can ensure that you'll get what you need in a relatively stress-free way.
"We found that 85 percent have given themselves five weeks to gather all the necessary school supplies for the start of the school year," said Sara Skirboll, the Shopping & Trends Expert for RetailMeNot.
What are people buying for back-to-school?
On the surface, the trends for popular back to school items change every year. Last year's colorful prints have been replaced by this year's muted natural tones, et cetera. But the basic types of products remain the same.
PENS, PENCILS, NOTEBOOKS There's not a ton of variance in price here, so it's OK to scoop these supplies up at the first good sale you find. At best, you'll be able to move on to the next items on your list. At worst, you'll have paid a couple extra bucks.
If you're an Amazon shopper, here are some sales we found on essential items. Loads of other retailers are having sales on similar products if you prefer to shop in-store or just want to avoid Amazon. You can see all the best sales here.
BACKPACKS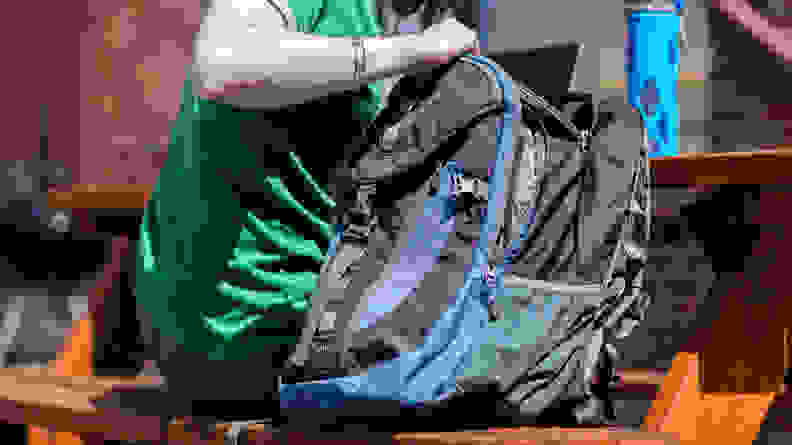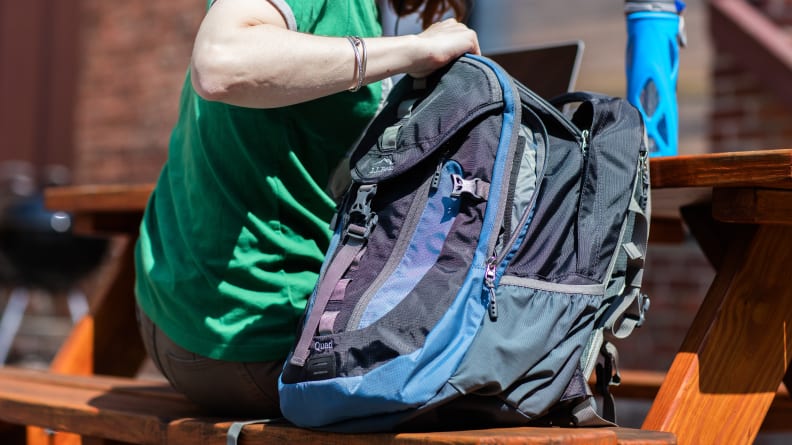 Whether it's cooler to one-strap or two-strap it these days, every kid needs a good backpack for all those supplies you're buying, not to mention heavy textbooks and expensive electronics. We've tested a bunch of leading backpacks to find the best options out there, so you can learn more about what makes each one a good choice before you decide.
Check out our top picks for backpacks.
ELECTRONICS
These days, you can't get away with notebooks and pens alone. You need good electronics to give your kids the best tools for their education. Some schools may provide the essentials to kids in the classroom, but if your home computer is older than your children or if it's time to get them a laptop of their own, there are plenty of great and affordable options. Apple always offers discounts on laptops and tablets for students and teachers in the weeks leading up to school. But if you're looking for a PC or just a better option for your budget, these are the best laptops for students.
And don't discount the importance of good study tools, either. Headphones can help kids focus on their homework without disrupting the whole family, and we've tested lots of headphones. If your kids are, well, still kids, check out our picks for the best headphones for children. And if you're shopping for your high school or college student, these are the best headphones under $50.
CLOTHES
A new wardrobe is one of the first things that come to mind when you think about back-to-school shopping. And 82% of parents are planning to spend an average of $173 per child on clothes for the new school year and another $89 on shoes, according to RetailMeNot.
Plenty of retailers—including Target, Walmart, and Old Navy—have specials and deals on clothes in the weeks before school starts to help families get the most out of every dollar they spend.
But keep in mind that, even if you live in a colder climate, you won't really need sweaters, coats, and other cold-weather gear until at least October. So you can put new clothes on the back burner for now if you want/need to and get a little more mileage out of all those summer clothes.
DORM MUST-HAVES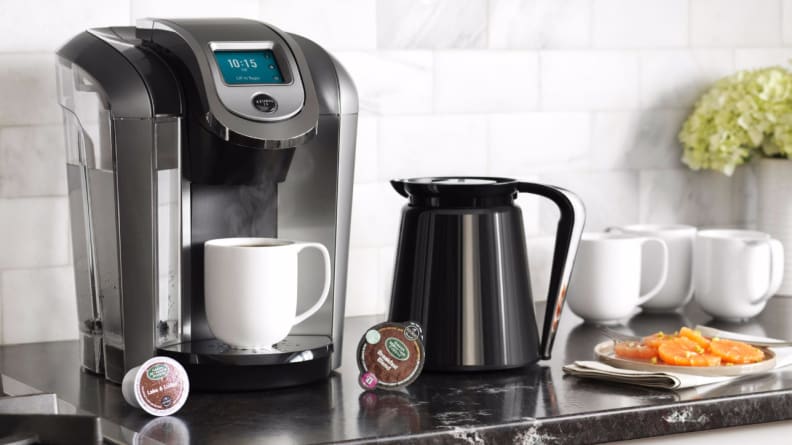 Sending your kids off to the dorms? They're going to need a
lot
more than school supplies. We've done tons of research around all sorts of useful products for dorm life, from affordable TVs to coffee makers to mini fridges and more. And don't forget to stock up on
shower caddy essentials
too.
Is it better to shop online or in-store?
It might seem easier to just go out, get all your shopping done in a day, and be done with it. But trying to get all your back-to-school shopping done in stores with bored, whining children in tow can be downright horrible. Even if you leave your kids at home, you're still going to deal with parking lot warfare, crowded aisles, picked-over shelves, and way-too-long lines.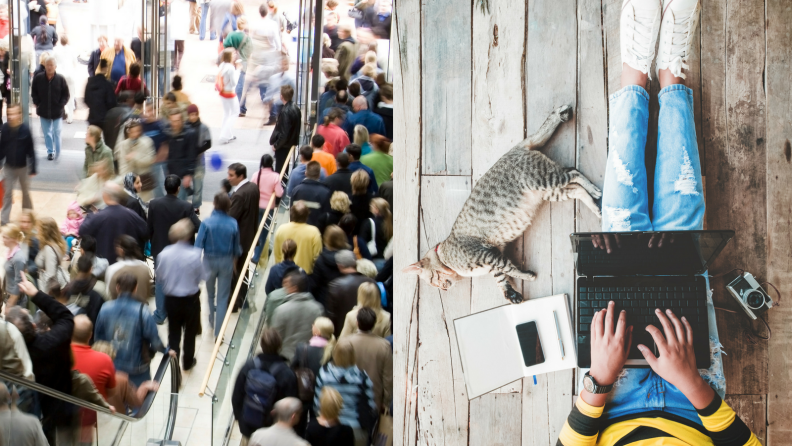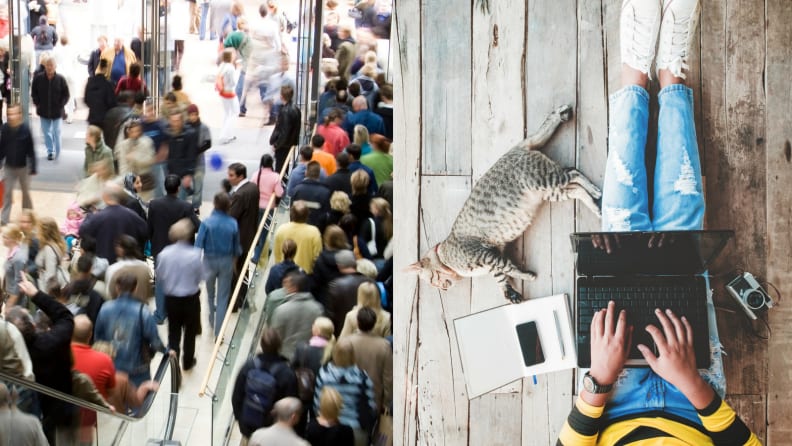 The number of parents who will do some or all of their back-to-school shopping online is on the rise, but only 13% plan to get it all done online, according to RetailMeNot's survey. With 60% of shoppers aiming to get everything done in three shopping trips or less, buying online helps make things more efficient and way less stressful.
In addition to finding what you need more easily, it's also much less of a hassle to compare prices between retailers when you're sitting on your couch and can quickly switch between tabs. Trying to look up specific products on your smartphone while juggling your kids, your cart, and those crowds is a pain. If you're like me, you'll just suck it up and pay for what's in front of you rather than wait for all those pages to load on your phone, and that's obviously not ideal if you're sticking to a budget.
If you're starting to think that online shopping is the better option for back-to-school, you'll be happy to know we've put together a list of all the best back-to-school sales happening now.
Ready to shop? Check out the best back-to-school sales you can find online.
Prices are accurate at the time of publication, but may change over time.