The Best 24-inch Gaming Monitors of 2019
By Lee Neikirk, March 30, 2018, Updated January 02, 2019
If you're pretty serious about gaming—whether it's on PC or console—you've probably considered investing in a gaming monitor. Whether you want pure speed or simply prefer the more minimal appearance of a simple 24-inch monitor (compared to one of huge, ultra-wide 30+ inch ones), smaller gaming monitors tend to put a focus on high refresh rates over high resolution or efficacious IPS displays, which ensures they outpace bigger monitors and TVs while keeping prices relatively affordable.
If you just want the best 24-inch gaming monitor around, we strongly recommend the BenQ XL2540 (available at Amazon for $449.00)—specifically the 240 Hz variant. For the price, it delivers stellar refresh rates (the highest you can get) and eSports-friendly features without upping the price via "excessive" add-ons like programmable LEDs. However, if you want something a little fancier, or need specialty features like FreeSync or G-Sync, there are plenty of options. These are the best 24-inch gaming monitors of 2018.
Updated January 02, 2019
Advertisement - Continue Reading Below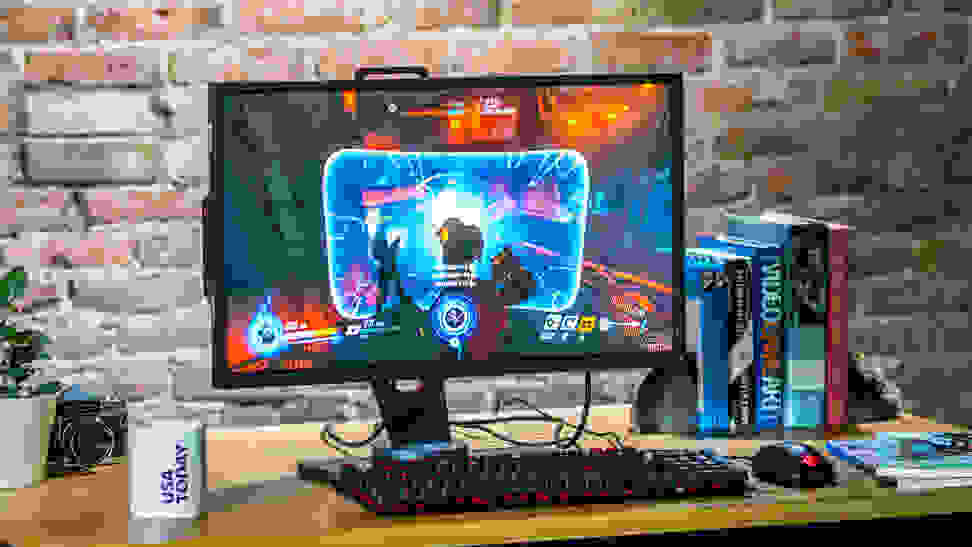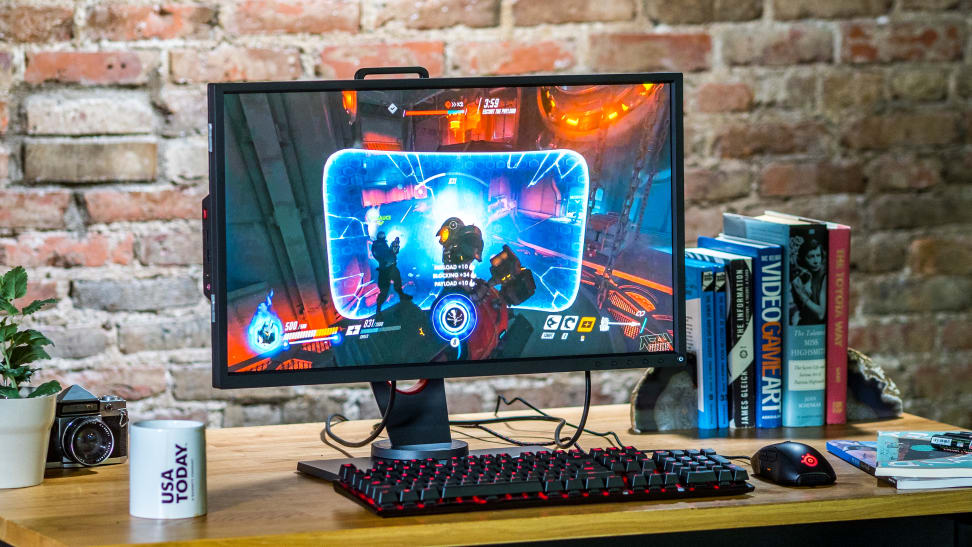 How We Tested
We tested each monitor on the same PC (a Lenovo tower with an Intel i5-7400 card, 8G of RAM, a 1T HDD, and a 128GB SSD) and played roughly the same broad selection of games (Civilization VI, EVE Online, Overwatch, PUBG, and a few others in special cases). We used refresh rate testing patterns from Blur Busters (https://www.blurbusters.com/) and our own in-house pattern generation and light measurement equipment to test basic luminance specs and color fidelity where necessary.
A good portion of the testing/rating of the monitors was also based on the ease of their UIs, the effectiveness (or lack thereof) of different manufacturers' proprietary features, and overall design/build attractiveness. However, performance and value winners were primarily selected on a combination of their price and appeal to the widest variety of gamers.
About The Tester
Lee Neikirk is Reviewed's TV and display expert. He's been an ISF Certified display calibrator since 2014, and has loved video games since 1992, so it only made sense to have him deep dive into the expensive, colorful, and sometimes confusing array of gaming monitors available to gamers right now.
---
Other Monitors We Tested
Below you'll find our reviews of all the gaming monitors we've tested so far in addition to our top picks above. Though we believe our top picks should cover most people, if you have specific needs or a favorite brand the below options might make more sense for you.
Advertisement - Continue Reading Below