Laptops
Choosing an M1 Mac: Which Apple computer should you buy?
iPads are as powerful as iMacs, but power isn't everything.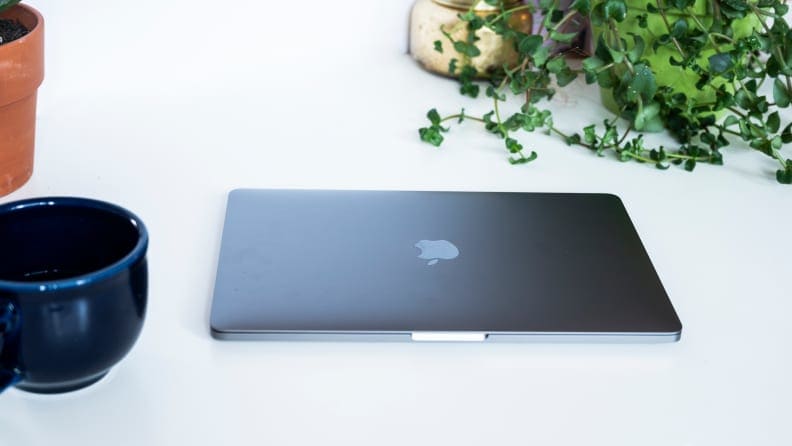 Credit: Reviewed / Betsey Goldwasser
Nearly all of Apple's newer computing devices—the Mac Mini, MacBook Air, MacBook Pro, iPad Pro, and iMac—now come with Apple's home-grown M1 processor. This is great news for anyone who hates the headache that comes with deciphering all those characters on Intel and AMD processors, but now Apple devices have a new problem: what makes one Apple M1 device different from the other?
How much power a device had used to be a major factor in which device we chose. But Apple's new M1 chip changes the equation. Now, the focus on which Apple computing device you need falls mainly on which form factor is best for you, and not every Apple device will be perfect for every use case. Here are some helpful tips.
Every device with an M1 processor will perform similarly
While there are several factors that determine a device's performance, the processor is by far the most important one. Apple devices running an M1 processor all have the same configuration of central processing, graphics, and memory capabilities, since M1 contains everything on one chip. While some M1 processors have seven GPU cores rather than eight, they're otherwise the same. That means you can reliably expect very similar performance from each device that runs on an M1 processor.
Currently, the M1 is one of the fastest computer processors on the market, regularly beating out processors in machines that cost $1,500 or more. The M1 took 8 minutes and 52 seconds to transcode a 4K video to 1080p in Handbrake, but its closest competitors, the AMD Ryzen 7 5800U and the Intel Core i7-1185G7, took 9 minutes 31 seconds and 11 minutes 32 seconds, respectively. Because of its particularly fast multicore performance, the M1 is well suited for video processing, multitasking, streaming, and programming—even playing some esports games like Fortnite.
However, the chip falls short when it comes to tasks that require serious graphical power or memory hogging, like 3D modeling, making M1 devices a poor choice for AAA game enthusiasts, scientists, 3D artists, and engineers.
With M1, you can focus on the best form factor for your needs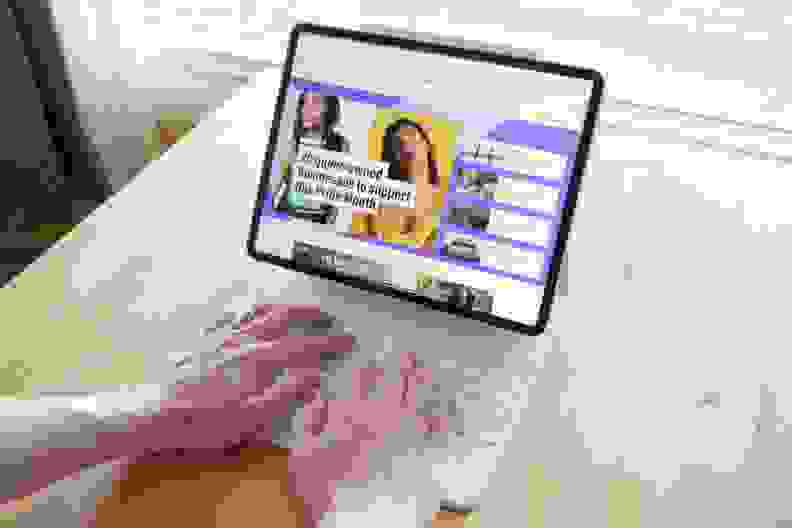 Laptops and tablets are great for those that move around, while desktops can offer a more customized and ergonomic experience at home or in the office. If you plan on sharing your device with multiple users, a desktop may be the more practical option, although you can also have multiple users on a laptop. The iPad Pro is the only noncontender, as it's locked to a single account. Let's break down some of the pros and cons of each device.
MacBook Air or MacBook Pro?
Price-wise, the MacBook Air, 13-inch MacBook Pro, and iPad Pro will cost between $1,000 to $1,500, depending on the configuration. The base MacBook Air has 12 hours of battery life, and it's about $300 cheaper than the MacBook Pro. For that reason, at the time of writing, the Macbook Air is our recommendation as the best laptop you can buy.
However, the 13-inch MacBook Pro has an extra graphics core (which improves the graphics performance, but not by much), and a slightly longer 13-hour battery life. If you need something with a bit more graphics punch, this might be worth ponying up for.
What about the iPad Pro?
Meanwhile, the iPad Pro is a completely different form factor with just as much power and about 10 hours of battery life. Unlike MacBooks, the iPad Pro has a touchscreen, and the Apple Pencil makes it one of the best art and note-taking devices on the market. If you need a keyboard, you can always buy a detachable or wireless one to pair with your iPad Pro. (The Magic Keyboard folio makes the iPad Pro feel like a laptop.) It even has a better screen with higher refresh rates, brighter LEDs, and a crisper resolution than the MacBooks.
But, as a tablet, the iPad Pro has a different operating system. If you need apps that are macOS-exclusive, then you're stuck with laptops and desktops. There are a lot of macOS apps that are also on iPadOS or have iPadOS equivalents, but they may not come with all of the features of the macOS counterparts (Adobe's software is a prime example).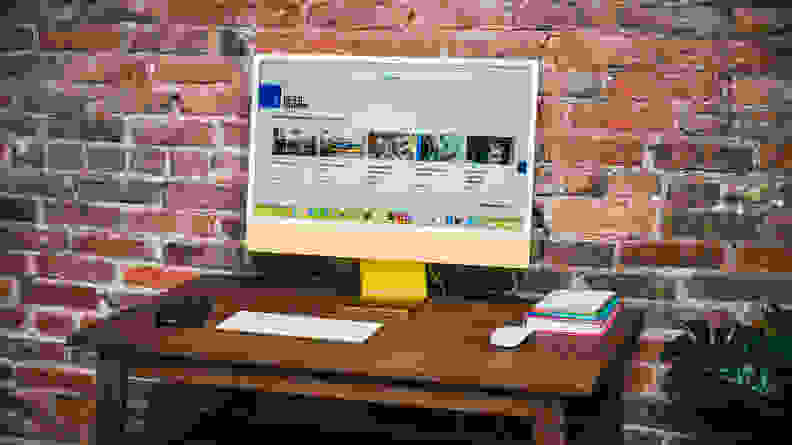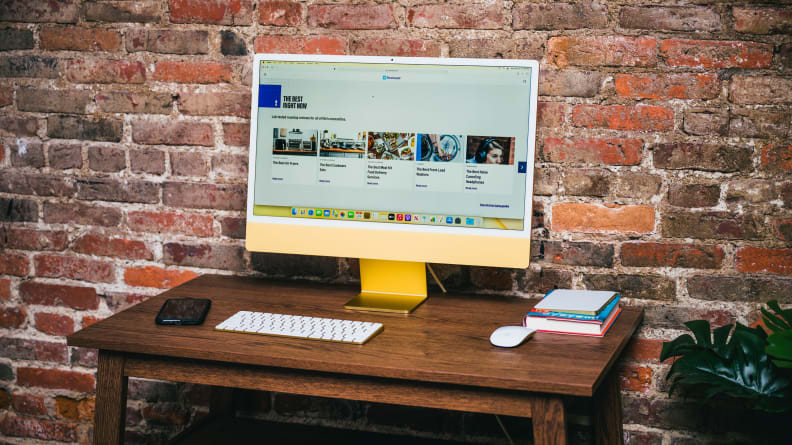 Macbook Mini or iMac?
Then there's Apple's desktops, the Mac Mini and the iMac. The Mac Mini is only $699 for its base configuration while the iMac is $1,299 at minimum. However, there's a big difference when it comes to what you get in the box.
The iMac comes with a lot of extra features (like a great 5-speaker sound system and a 1080p webcam) and it's incredibly easy to set up. As an all-in-one PC, the monitor is also the PC: you put the monitor on your desk, turn on the keyboard and mouse bundled with the iMac, and you're ready to go. It also has a fantastic display 4.5K display that looks amazing for 4K videos. Finally, it comes in a wide variety of fun colors, letting you style your machine to match your own unique decor.
The Mac Mini is a tiny little box that fits anywhere, which can be very appealing, but you will have to furnish it with your own monitor, keyboard, and mouse. You can certainly save money by choosing the Mac Mini and getting your own peripherals, but you may end up spending almost as much money (or more) compared to the iMac if you get peripherals that can match the iMac's stellar specs. If you already have a monitor, keyboard, and mouse, and you just need the brains of the operation, the Mac Mini is a stellar choise.
Putting it all together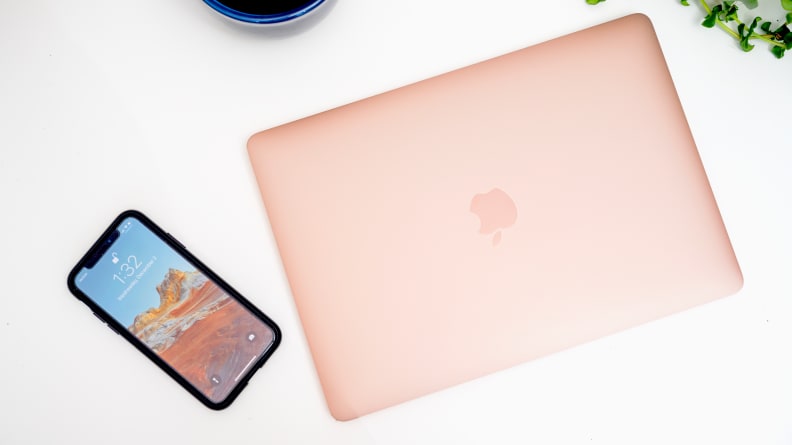 If your laptop and your desktop are running on the same processor, then you know you can run the same apps on both machines without worrying about compatibility. Apple has committed to supporting iOS and iPadOS apps on M1 processors running MacOS. Developers are responsible for their app's performance, but the fact that you can natively run this software is remarkable.
You can also run Intel-based applications on the new MacBooks, Mac Mini, and iMac thanks to Apple's Rosetta 2—a program that translates the code from Intel-based applications into something the M1 can understand. It's fantastic at translating Intel-based apps on M1 machines, but it's not foolproof. Older software, especially productivity software, games, and hardware drivers, were designed for Intel-based Macs and may not have yet received M1-compatible updates (Adobe Illustrator just received an M1-native version in June 2021, for instance).
Apple's M1 devices have something for (almost) everyone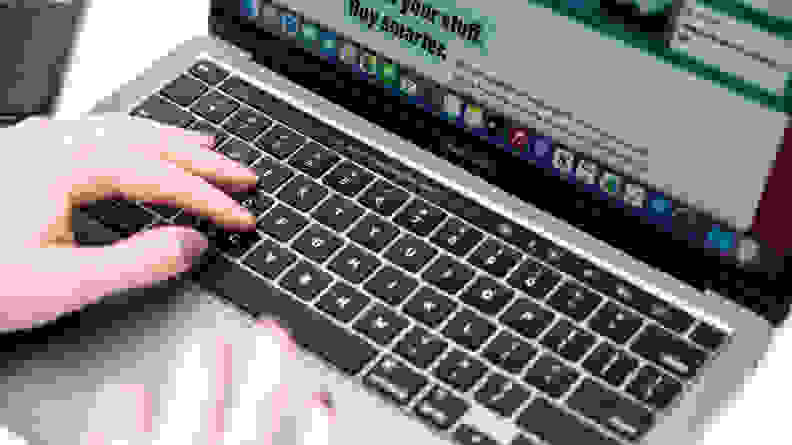 For many folks, the M1 processor is a fantastic choice that's powerful, simple, and brings a ton of value. The MacBook Air and MacBook Pro 13 offer all-day battery life and excellent portability without sacrificing on the available applications and OS features.
The iPad Pro runs on iPadOS, which is limited to apps that may not be as feature rich as its macOS counterparts, but in exchange, the iPad Pro has a better, brighter display and phenomenal first-party accessories like the Apple Pencil.
The iMac offers a great all-in-one package for home use, with a brilliant display, rich speakers, and premium peripherals ready to use out of the box. And for those on a budget, the $699 Mac Mini offers the power of M1 in a micro-sized PC with a decent port selection.
That said, the M1 isn't for everyone. As mentioned above, Rosetta 2 can handle most programs you'll need, but it's not guaranteed to work with older software. You may find yourself with a Mac that can't communicate with your printer or webcam without some convoluted workaround. Apps virtualizing Intel or AMD environments, like Virtualbox and VMWare Fusion, have especially had trouble running through Rosetta. Other non-native apps, like Adobe After Effects, may be slower or take longer to load through Rosetta 2.
If you need Intel-only apps, more than 16GB of RAM, or a discrete graphics card to boost graphics performance, you will have to stick to Apple's older PCs (the MacBook Pro 16-inch, 27-inch iMac, and Mac Pro) for now.