Laptops
Here's what to do if you spill a drink on your laptop
Don't panic, you can save your laptop.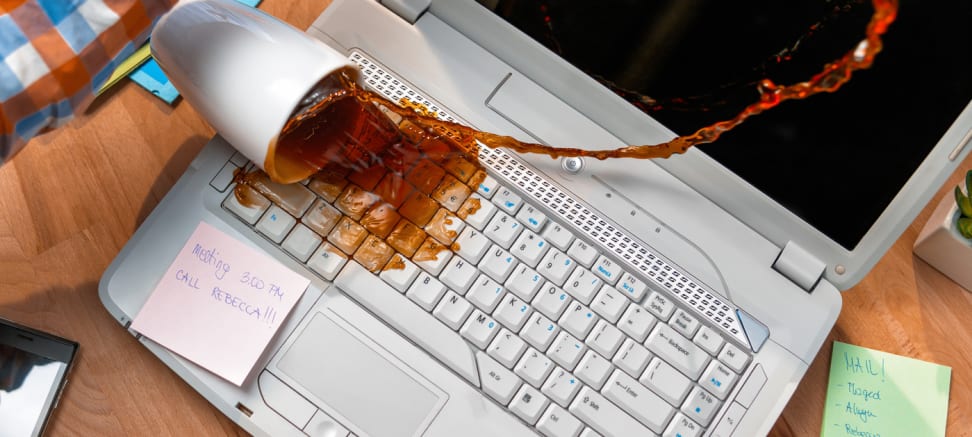 Credit: Getty Images
So, you've accidentally doused your laptop in liquid. As you watch it seep into the crevices, your chest tightens. What do you do now? Well, the first thing is to take a deep breath. Whether it's water or soda, there are a couple of ways you can save your machine. The trick is this: The type of liquid matters just as much as the amount.
For large spills
So you've just spilled an entire glass of water on your laptop. As the water makes its way down into the inner chambers of your machine, you panic, your heart smashing against your rib cage. What do you do now? Well, for starters, you need to act fast. While your data is safe, the your hard drive might be in trouble.
The first thing you need to do is a hard shutdown. That means holding the power button until the screen goes black. This is useful, especially if your keyboard isn't responding.
Unplug your mouse, AC adapter, and any other cables. Remove flash drives and external network cards as well.
If there's a removable panel on the back of your machine, open it and dislodge the battery. If water gets in the battery, it may short out.
Clean the outside of the laptop with toilet paper or an absorbent cloth. Dab the liquid, don't wipe it down.
Open the laptop as far as you can (it should be in a "V" shape) and turn it upside-down on a towel. Use a flat surface so the liquid drains out evenly. This prevents the liquid from reaching your hard drive. Don't try to shake the laptop.
Leave your laptop in this position for at least twenty-four hours.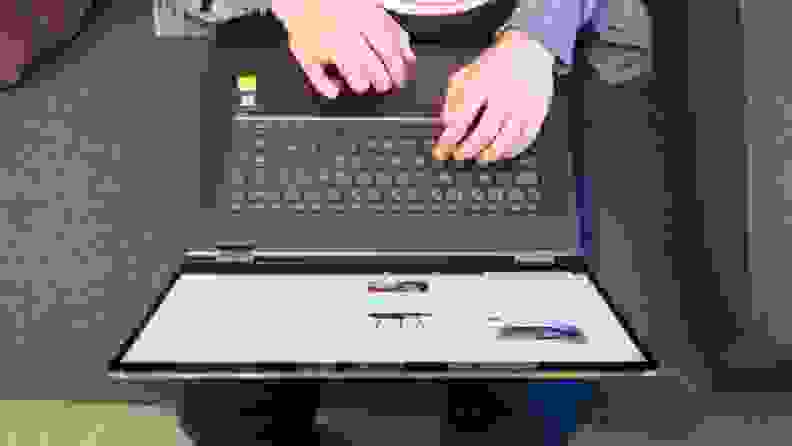 For small spills
Say you accidentally splashed your keyboard with water or plain tea. If there's only a few water droplets on the keyboard, don't worry, it's not the end of the world. While your computer probably won't short out, you should still act with haste and take the appropriate precautions. Here's what you need to do for small spills:
I know I'm beginning to sound like a broken record, but the first thing you'll want to do is power down your laptop. If your keyboard isn't working, hold the power button until the screen goes black.
Use toilet paper or a microfiber cloth to blot up the liquid. Try not to wipe, as that'll spread the liquid around. For those hard-to-reach areas, use a cotton swab.
We'd recommend turning the laptop upside-down or on its side for a couple of hours (at least). This will drain out any excess liquid.
Boot up your computer and try running a few programs. If your keyboard works and performance is as usual, you're probably good to go.
For sticky spills
Like many of you, I have a love-hate relationship with soda. Though the taste is heavenly, it'll wreak havoc on your laptop if you're not careful. Sugary drinks are more problematic than water because sugar will stick to the components. This makes it much harder to clean. So, here are a few things you can do in the event of a soda-spill disaster:
Turn off the laptop and unplug it from the wall. If your keyboard isn't working, hold the power button for a few seconds.
If your laptop has a removable panel on the back, open it and take out the battery. The battery should never get wet. If it gets wet, put it in a dry place.
Use warm distilled water or alcohol to dissolve the sugar. For those nooks and crannies, use a toothbrush or cotton swab.
Turn the laptop upside-down or on its side and let it sit for at least twenty-four hours.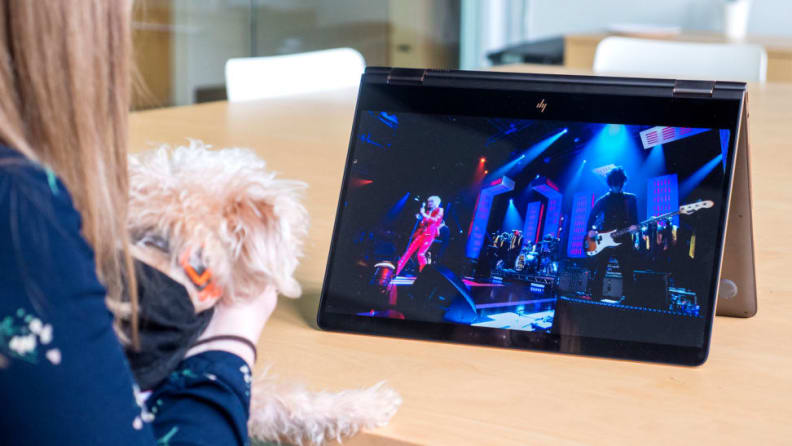 Additional tips
If nothing works, your best bet is to call a technician. If your laptop is under warranty, you can always phone the manufacturer and they'll send someone out. But if you're determined to fix it yourself and need a few extra tips, we've got you covered.
Unless you're a professional, don't try to diessemble the case yourself. Bring it in for repairs.
Use a hair dryer (cool settings please) to blow air into the device.
Do not clean the battery or display with alcohol or water.
If you have to crack open your laptop, save all the screws. If messing with the guts freaks you out, take pictures of the damage and consult a professional.
If the battery gets wet, try sticking it inside a bag of rice.
If your keyboard is a total loss, wireless keyboards are widely available.