Lifestyle
The 10 most popular things people bought in July
From face masks to Crocs.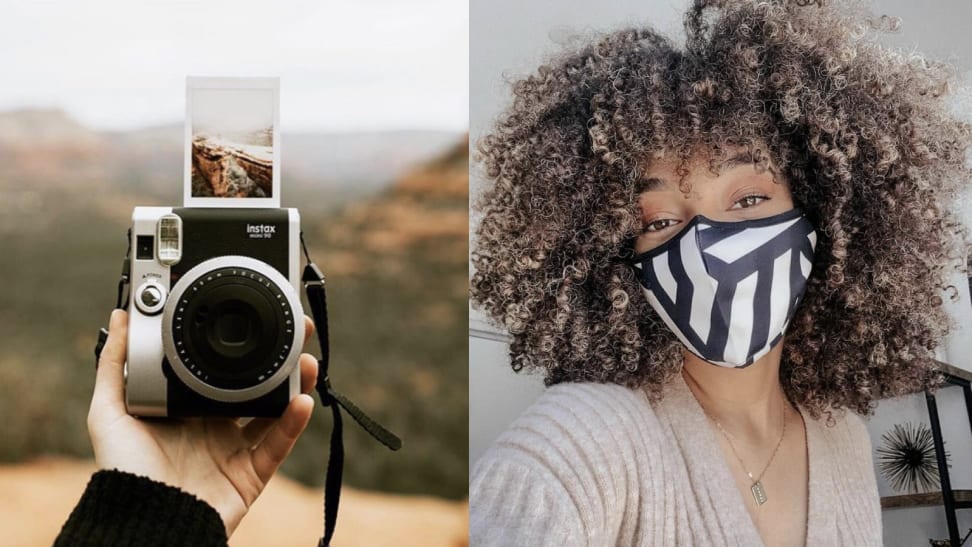 Credit: Fujifilm/Sanctuary
If you're like many of us, you've likely been doing a lot more online shopping lately while spending more time at home. And while not every purchase is a good purchase (looking at you, new $700 hunting bow that I impulsively bought in May and have yet to use...), there are quite a few things worth buying, especially amid the COVID-19 pandemic.
To help you shop smarter—i.e. not waste the above $700 like I did—we scoured our own data to find the 10 most popular things people bought over the last month. From the number one face mask to the swimsuit that's all over Instagram, these are the items that people couldn't stop adding to their carts in July.
1. Face masks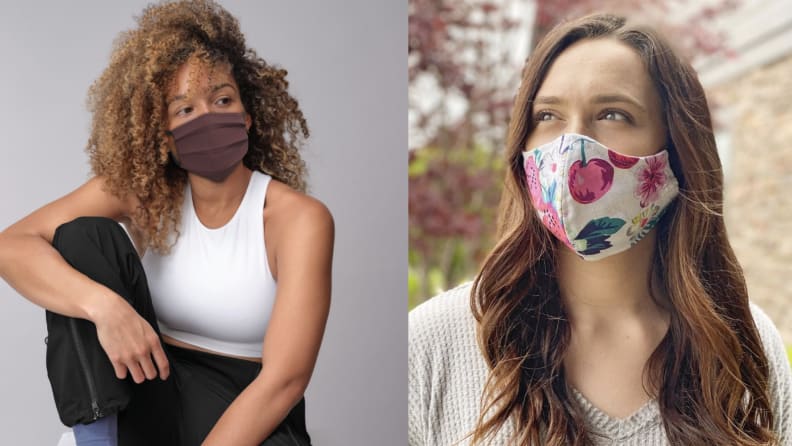 There are currently hundreds of retailers selling cloth face masks (per the CDC's recommendations) online. But which ones are worth buying? Our experts put some of the most popular masks to the test and found the Athleta face masks to be the most comfortable and the most breathable. Other top picks according to our readers are masks from Vistaprint, Vera Bradley, and Anthropologie.
2. Crocs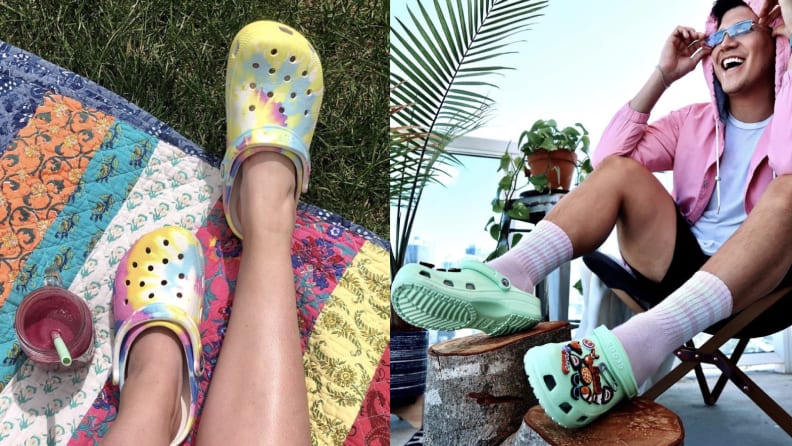 In case you missed it, Crocs are making a comeback. In fact, the "so ugly they're cute" rubber clogs are so popular right now that they're selling out everywhere. I personally own three pairs and can vouch for just how comfortable and versatile they are. Because they're waterproof, lightweight, and supportive, they're perfect for any outdoor summer activity, from beaching to boating to hiking.
Get the Crocs Classic Clog from Amazon for $27.98
3. The Summersalt Sidestroke bathing suit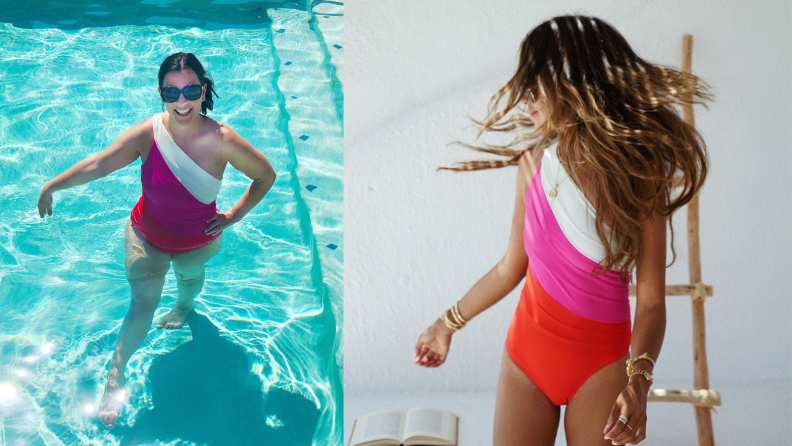 Take it from our Shopping Director, Samantha Matt (and the thousands of people who can't stop raving about Summersalt)—the Sidestroke swimsuit is the swimsuit for summer. You've likely seen it all over social media, and for good reason. Samantha loves how flattering and comfortable the fit is and other reviewers agree, saying it somehow works on every body type. The Sidestroke also offers plenty of what Samantha calls "tummy control" (i.e. it's slimming) and has a barely-there feel, which is great for super hot days.
Get the Sidestroke Swimsuit from Summersalt for $95
4. The Autonomous Ergochair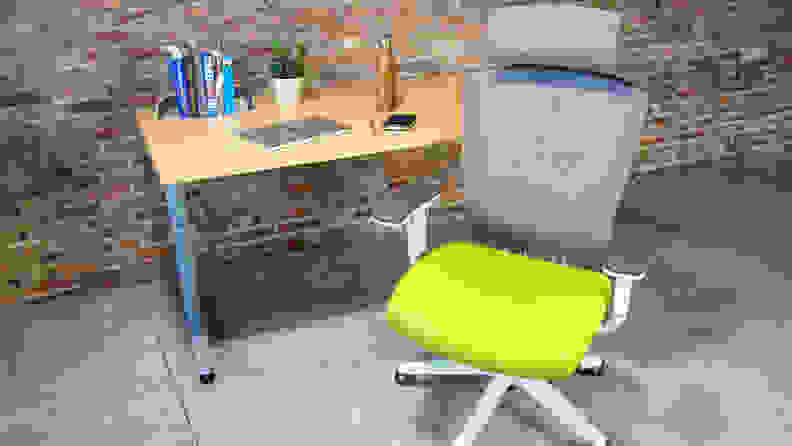 With many of us continuing to work from home through the summer, office furniture has become a hot commodity. One of the pieces our readers can't stop buying? The Autonomous Ergochair, which also happens to be one of our favorite office chairs. Not only does it provide ample support thanks to its ergonomic design (i.e. it's comfortable to sit in all day long), but it's priced much more affordably than most high-end chairs at just $350.
Get the Autonomous Ergochair for $349
5. Lululemon activewear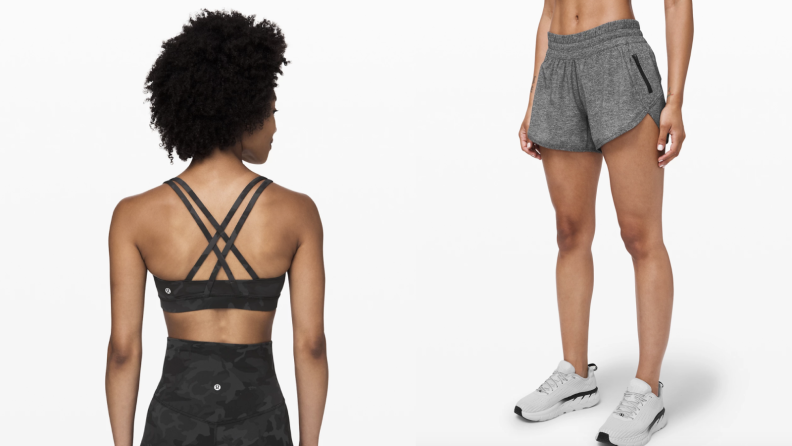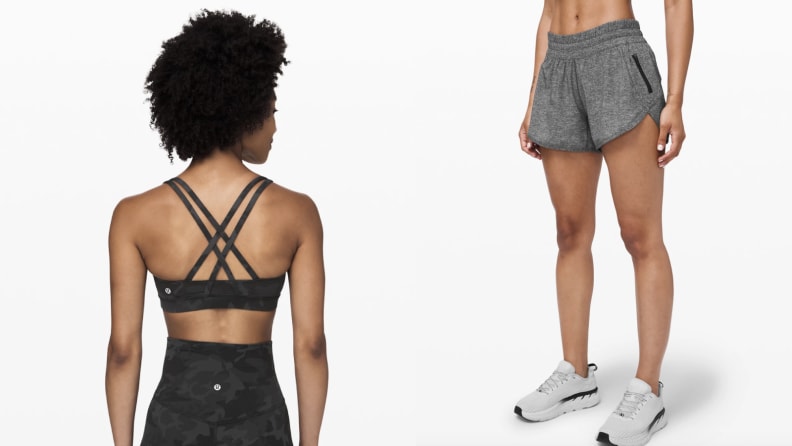 We're big fans of Lululemon and big fans of sales—so naturally we were very big fans of Lululemon's first massive online sale at the beginning of July. Some of the most popular products among our readers were the Energy Bra (which I own four of and am obsessed with for everything from yoga to running) and the Tracker shorts (which our shopping editor, Courtney Campbell, swears by for her warmer weather workouts). While no longer on sale, you can still snag both the bra and the shorts online at Lululemon in a variety of colors and prints.
6. Brooklinen sheets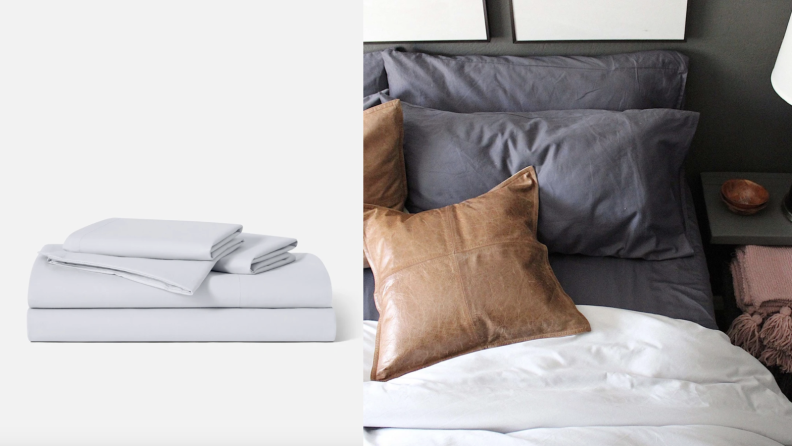 If you're looking for the best bed sheets you can buy, look no further than the Luxe Core Set from Brooklinen. Our experts—and our readers—are obsessed with the sateen weave sheets because they're incredibly soft and are lightweight yet cozy. Plus, they don't wrinkle or stain easily. Win-win.
Get the Luxe Core Sheet Set from Brooklinen for $139
7. Sun Basket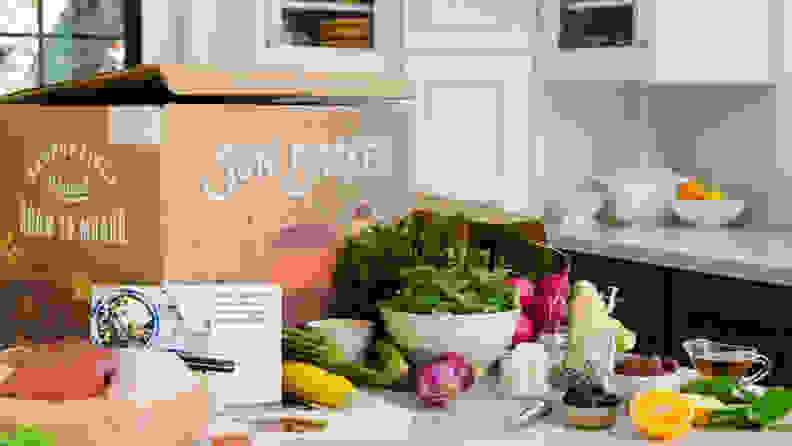 Meal kit delivery services have always been convenient, but they're even more so during the pandemic as you can get everything you need for dinner without ever leaving your house. While Home Chef is the best meal kit we've tested overall, Sun Basket is the best one specifically for vegetarians—and it's currently one of the most popular among our readers. We like that it offers a range of delicious dishes (for plant-based eaters and omnivores alike!) and that the ingredients are high-quality and (mostly) organic.
Shop Sun Basket starting at $11.99 per serving
8. Capri Blue candles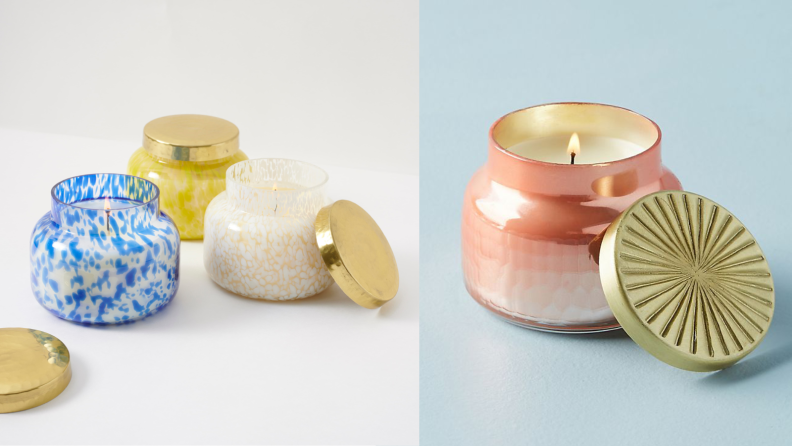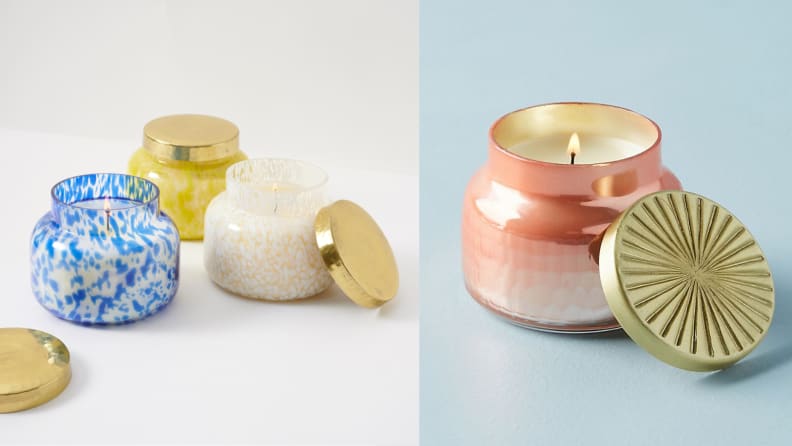 Time and time again, the Capri candle is on our lists of the products our readers can't stop buying. A lot of Reviewed staff members own the candles themselves (including myself!) and love how deliciously fragrant they smell, in scents from the classic volcano (tropical fruit, lemon, and lime) to aloha orchid (jasmine, orchid, and gardenia). The soy-blended candles also burn for up to 85 hours and, with their iridescent jars, look elegant sitting on your coffee table.
Get the Capri Blue Jar Candle from Anthropologie for $30
9. The Instax Mini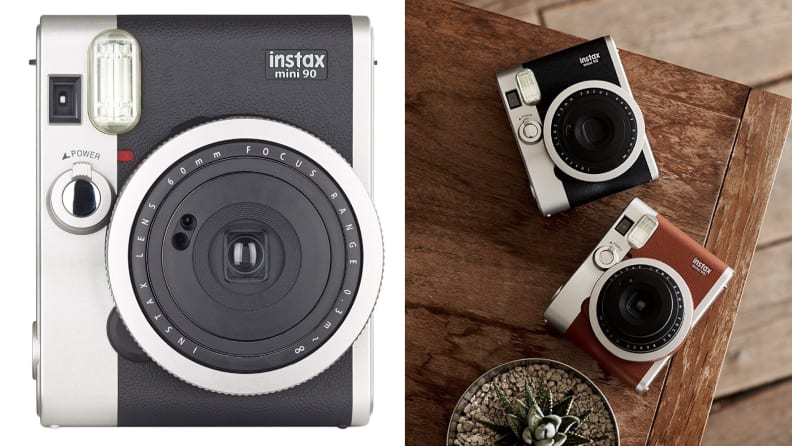 The only thing more important than making memories over the summer is capturing them—which is why the Instax Mini is such a must-have item right now. Our experts even chose it as the best instant camera of 2020 thanks to vast variety of features (it does everything from macro and double exposure modes to high-performance flash) and its rechargeable battery (no more messing around with those AAs!).
Get the Fujifilm Instax Mini 90 Neo Classic from Amazon for $113.99
10. The Nordstrom Moonlight pajamas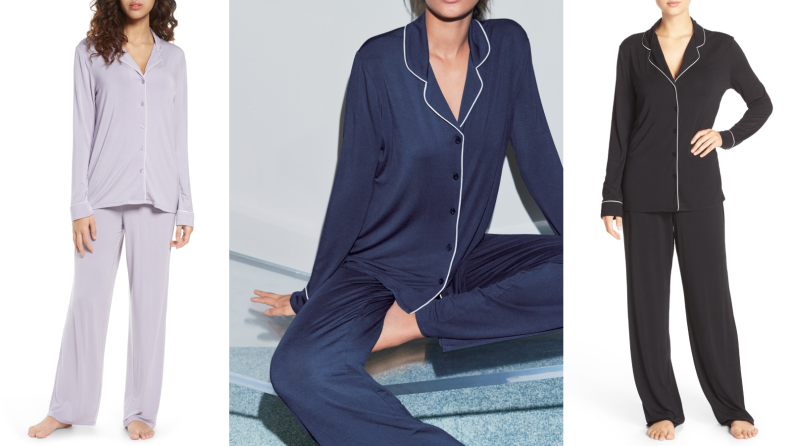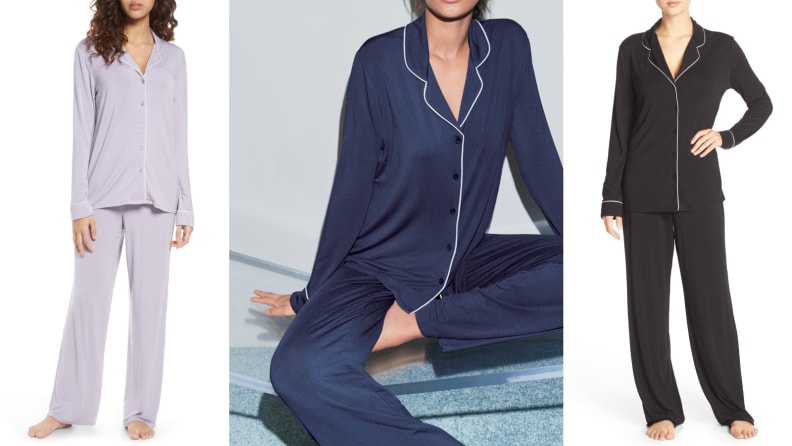 When you're spending more time at home, you're likely spending more time in pajamas. That's why the cult-favorite Nordstrom Moonlight set is at the top of our readers' wish lists this summer. The menswear-inspired pajamas have over 1,400 rave reviews for being silky soft and lightweight yet thick and warm enough that you can wear them even in the colder months. I.e. you might never want to take these off.
Get the Nordstrom Moonlight Pajamas from Nordstrom for $65
The product experts at Reviewed have all your shopping needs covered. Follow Reviewed on Facebook, Twitter, and Instagram for the latest deals, product reviews, and more.
Prices were accurate at the time this article was published but may change over time.