Lifestyle
How to watch the 2022 Beijing Winter Olympic Games
Catch the Winter Olympics on cable, watch online or stream.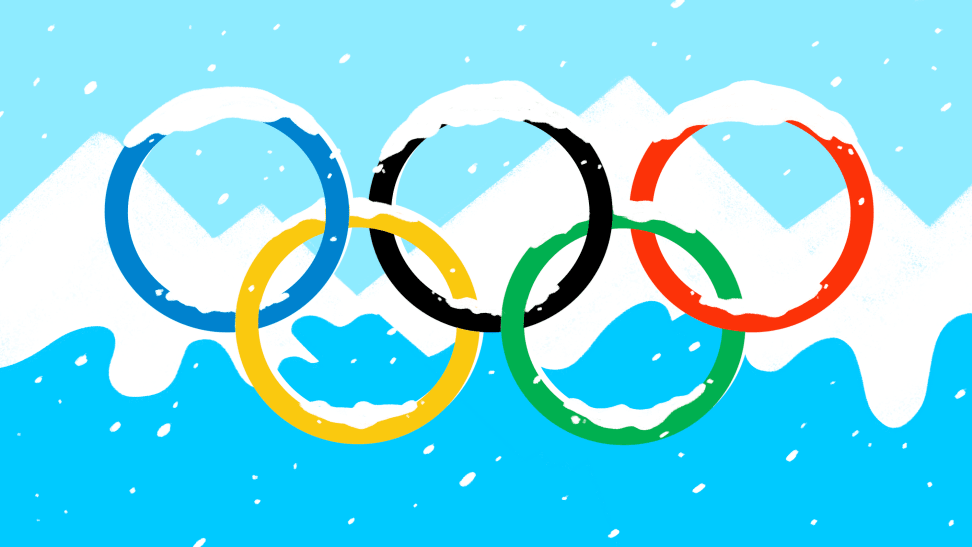 Credit: Reviewed
The 2022 Winter Olympic Games in Beijing are almost here. Featuring popular sports like figure skating, hockey, snowboarding and much more, this is the first time Beijing will host the games. However, as with most major events in the midst of COVID-19, the Olympics look a little different this year.
With major outlets pulling out of live event announcing and reducing their on-site coverage for the games, as well as a diplomatic boycott on the games from the US government, viewers might be concerned that they won't see what they might typically expect of the global event. While it's true that coverage will prioritize the health and safety of the athletes and reporters, you'll still be able to follow along, and US athletes are still competing in the games.
We've rounded up all the viewing avenues for the games, from cable channels to a variety of streaming platforms. Whether you're cord-free or still look forward to traditional Olympics viewing, you'll definitely be able to check out the sports you want most to see.
What sports will be covered at the 2022 Winter Olympics?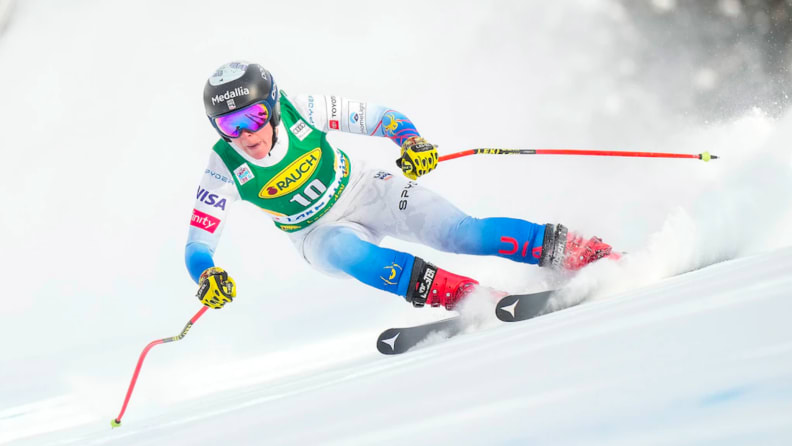 As part of the Olympic Games coverage, you'll be able to watch sports like skiing, hockey, snowboarding, cross-country skiing, freestyle skiing, figure skating, curling, bobsledding, luge and more. Coverage begins on February 3, 2022, with live streaming of early events like figure skating and women's and men's moguls. The opening ceremony will take place on Friday, February 4.
Where can you stream the Olympics 2022?
As with the 2021 Tokyo Olympics, NBC and its affiliated networks are the home of the Olympics, meaning that you can find live coverage of events on NBC's cable channels. You can find daily coverage of the Olympics on NBC, USA Network and CNBC starting on February 2, 2022. You can also find Olympics coverage by logging into NBCOlympics.com and the NBC sports app, as well as various streaming platforms. You can visit the complete list of which sports will be covered on which days by each network.
Peacock is listed as the streaming home of the 2022 Winter Olympics, meaning that if you subscribe to the platform at the Premium tier, you can catch full replays as well as live coverage of every event at the Winter Games. This is an update from last year's Tokyo coverage, which was more selective and did not include the breadth of coverage that will be available on Peacock this year.
When is the Beijing Olympics opening ceremony?
The 2022 Winter Olympics opening ceremony will take place on Friday, February 4, 2022. NBC will be covering the ceremony, as well as pre-ceremony events (starting February 3).
Can you stream the Olympics without cable?
If you don't have cable, you have a couple streaming options for the Olympics. You can watch without a cable subscription through Peacock, which will host live coverage and recordings of all the events. Peacock is NBC Universal's streaming service that also features NBC original series such as The Office, Parks and Recreation, and 30 Rock, as well as Saturday Night Live. You can sign up for Peacock's Premium tier for $4.99 per month, which will give you access to the Games (with ads), or you can sign up for Premium Plus for $9.99 per month and skip the ads. If you already have a free Peacock subscription, you can upgrade to Premium easily.
If you prefer, you can also stream the Olympics via the Olympic Channel on streaming platforms like SlingTV, or access NBC via other avenues like Hulu + Live TV and AT&T TV. We've laid out the steps below for each additional platform you can use to find the Olympics.
FuboTV
You can find the Olympics and more with a FuboTV subscription, which offers live viewing of over 100 cable channels within its basic subscription package for $64.99/month. FuboTV is available on compatible mobile devices, computer browsers, and streaming devices like Apple TV, Roku, Amazon Fire Stick, and more.
SlingTV
SlingTV offers subscribers access to channels typically accessible through a cable package for a fixed monthly cost. With a Sling Blue package for SlingTV, you can access the Olympics through NBC and AMC, as well as 35+ other channels for the low cost of $35/month. Currently, SlingTV has a deal running where you can sign up for $10 for your first month, so if you've yet to sign up and want to use SlingTV to watch the Olympic Games now's your chance. SlingTV is available through web browsers as well as through the app.
Hulu + Live TV
You can watch the Olympics through the NBC live viewing component of Hulu + Live TV. Hulu + Live TV expands a regular Hulu subscription into a combination of Hulu's regular content and live television, replicating the benefits of having a cable subscription. You can find NBC, the Olympic Channel, and more that will allow you to stream live Olympic updates. You can start a week-long free trial with Hulu + Live TV, or sign up for the service for $69.99/month. Hulu + Live TV is available through Hulu-compatible devices like Apple TV, Amazon Fire TV sticks, and Roku, as well as computer browsers, Smart TVs, and more.
AT&T TV
You can also find the Olympics and Olympics coverage through the NBC apps on AT&T TV. AT&T TV serves to replace a cable subscription through an AT&T subscription-based package that gives viewers access to 65+ channels (with the basic package) for the monthly cost of $69.99. A subscription to AT&T TV also offers 20 hours of cloud DVR storage, so if you'd prefer to record the Games as they progress you'll have that option as well. You can access AT&T TV through the app, which is available on smartphones, tablets, and streaming devices such as Apple TV, Amazon Fire TV sticks, and Roku.
Sign up for Peacock Premium to stream all Olympics coverage
The product experts at Reviewed have all your shopping needs covered. Follow Reviewed on Facebook, Twitter, Instagram, TikTok, or Flipboard for the latest deals, product reviews, and more.
Prices were accurate at the time this article was published but may change over time.