Ovens & Ranges
9 Delicious Recipes for Thanksgiving Leftovers
Today we give thanks for these resourceful recipes.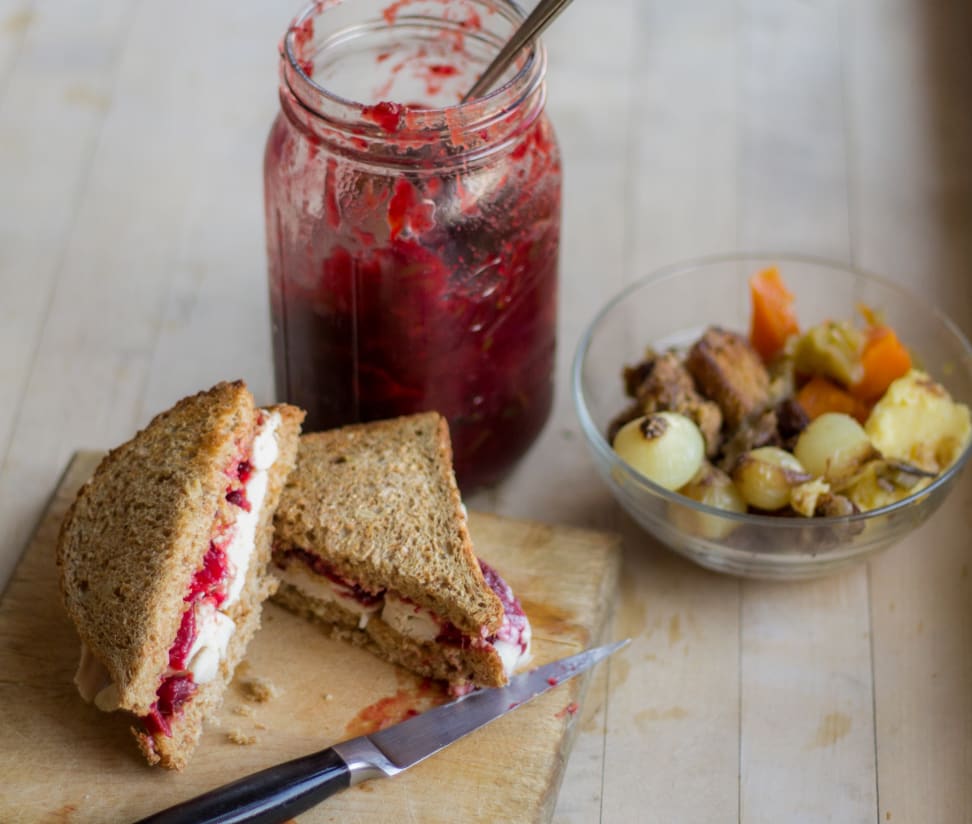 Credit: Flickr user "stevesworldofphotos"
Editor's Note
This article was originally published on November 29, 2014. It has been updated with new recipes.
November 25, 2015
The dust has settled, but the bird remains—its half-eaten carcass taking up valuable space in the fridge. Despite your best efforts, there are plenty of leftovers: Uneaten mashed potatoes, stuffing, and cranberry sauce sit alongside the bird in cellophane-covered dishes or Tupperware containers.
You know what you have to do. It's time for Thanksgiving: Round Two.
Sure, you could just toss everything in the microwave, or even feed the remains to your pets. But it's not just about getting rid of the dregs. It's about taking down a whole Thanksgiving meal, even if it takes a few days, and a few extra ingredients.
---
1. Turkey Sandwich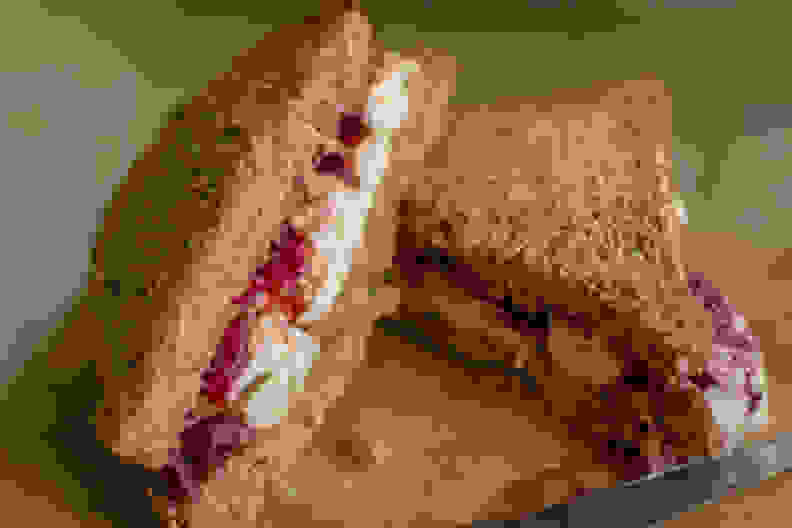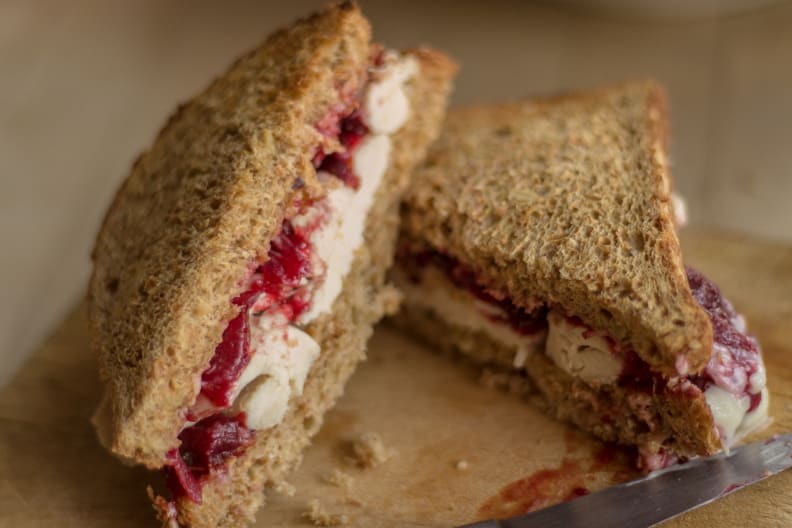 There are a million things you can do with leftover turkey, so let's get the #1 classic out of the way first.
Slice that meat and squeeze it between two pieces of bread. Some people like to pile on some stuffing and cranberry sauce, but if that's a little too boring for you, try this turkey banh mi from Martha Stewart. If nothing else, it's an excuse to use that Asian chile sauce that's been taking up space in the door of your fridge.
2. Turkey Soup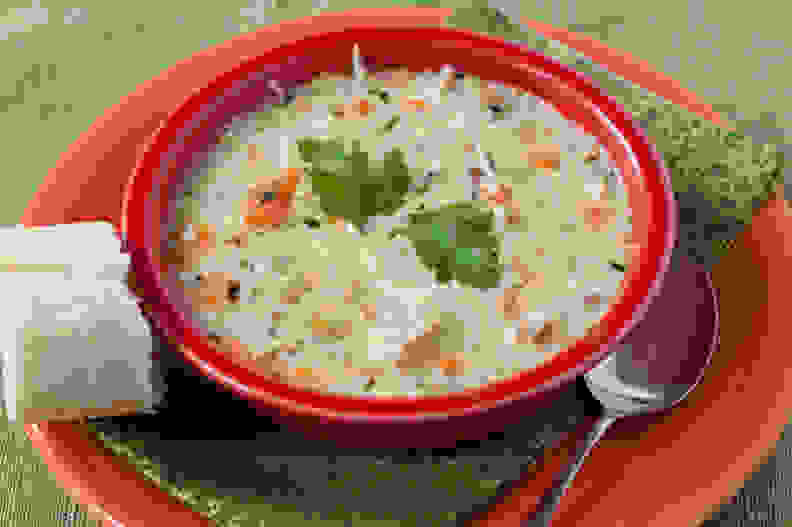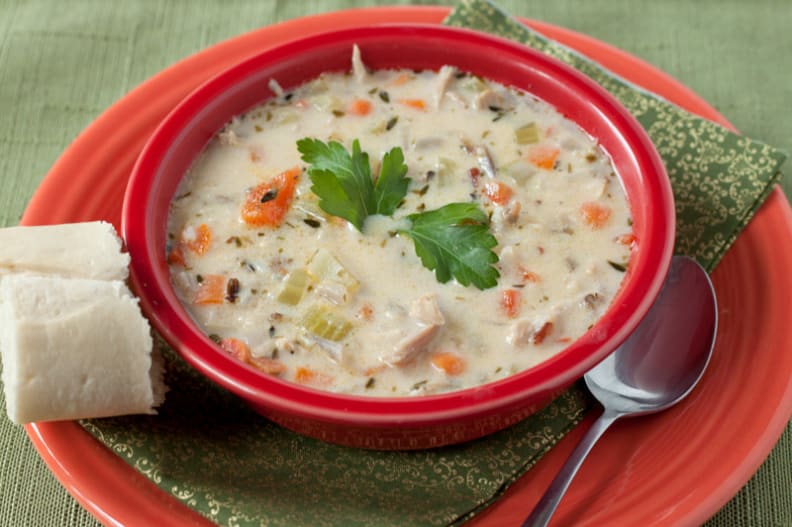 Making soup is the classic way to recycle leftovers, and for good reason: It's dead simple, and can use up all of your leftover vegetables. It's also Carl Weathers–approved.
Check out this brand-new recipe for Curried Turkey Soup from Simply Recipes, which takes a familiar meat in unfamiliar directions, to spectacular success. If you'd prefer something a bit more straightforward, there's also the old reliable from the Betty Crocker cookbook.
One last thing: This recipe from Food Network also includes a way to turn your remaining mashed potatoes into patties that can complement virtually any turkey soup. It's an easy recipe to follow that should leave you with very few leftovers remaining, if any.
3. Turkey Pot Pie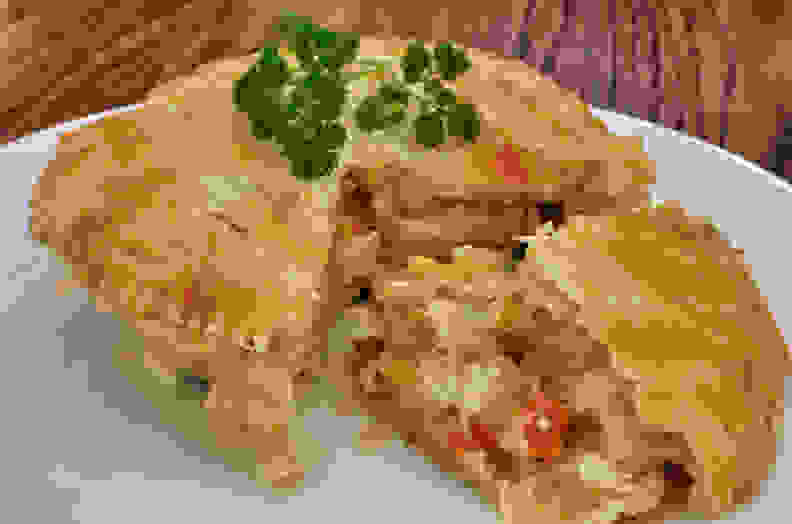 Although this one takes a bit of forethought, no Thanksgiving cleanup recipe list is complete without it.
In order to make turkey pot pie out of Thanksgiving leftovers, you need to have a pie crust prepared for the occasion. Sure, you could head out and buy one the day of, but it's Cyber Weekend out there. You're not suicidal. But if you came prepared, this simple recipe from the Food Network should keep you safe in the kitchen—far away from the chaos out in the streets.
4. Mashed Potato Soup
"But we already have a soup on the list," you might be saying. Well, dear reader, this here is Rachael Ray's brilliant and perhaps a little masochistic mashed potato soup. Yep, a soup based entirely around mashed potatoes.
(I'll just let that sink in for a minute.)
Topped as it is with bacon and melted cheese, it's fair to wonder if this veritable monument to gluttony should've been a part of the Thanksgiving meal in the first place.
5. Turkey Samosas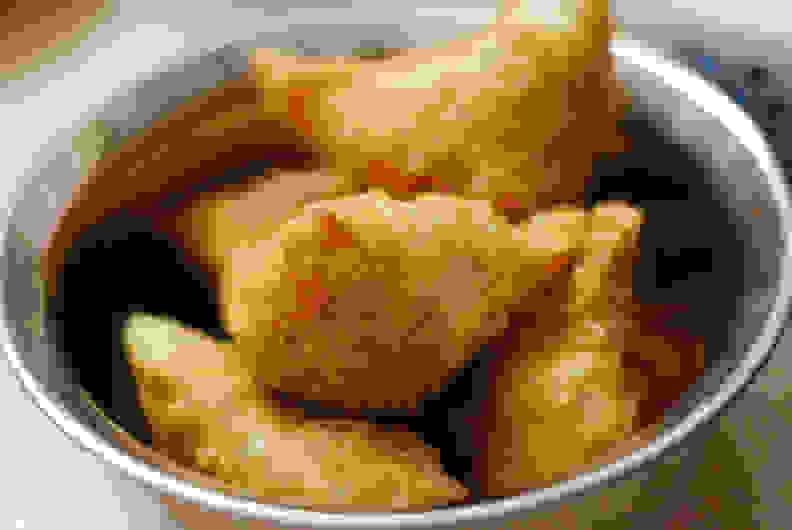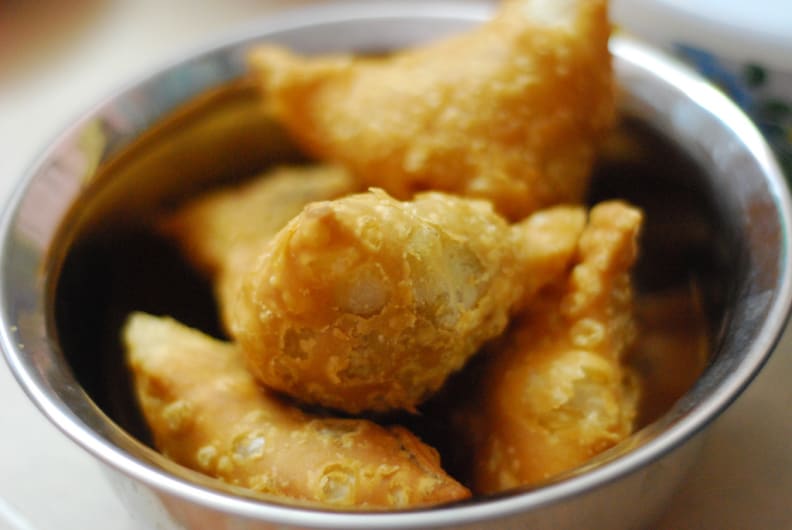 This is another great way to kill two birds with one stone—except only one of them was an actual bird.
There are all kinds of things you can bake leftover turkey into: enchiladas, quesadillas, empanadas, and other Mexican words. This recipe for turkey samosas, though, gets bonus points for its ingenious idea of using mashed potato as filling. The outside says, "I am foreign and exotic," but the inside says, "This is what America tastes like."
6. Stuffing and Turkey Casserole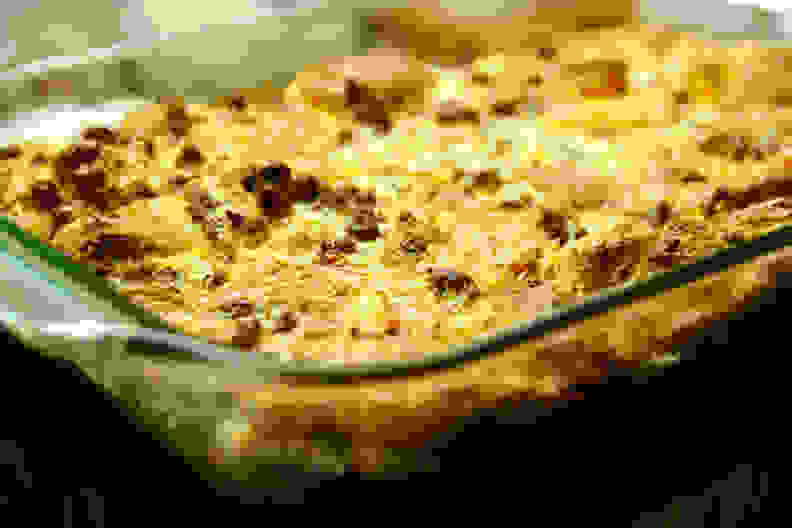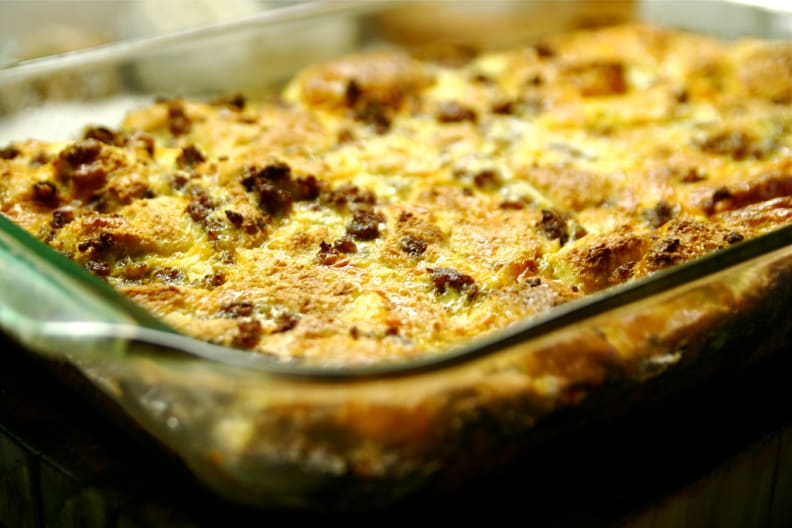 By now, you should have plenty of ideas as to what to do with the leftover turkey. But what about all that stuffing? Thankfully, there's this recipe for a stuffing and turkey breakfast casserole from Sydney Oland over at Serious Eats. (See what we did there?)
This is also a good way to use up any remaining Thanksgiving sides, like your sweet potatoes and brussels sprouts. The recipe even suggests garnishing with cranberry sauce, but maybe you should save that red stuff for...
7. Cranberry Sauce Over Pound Cake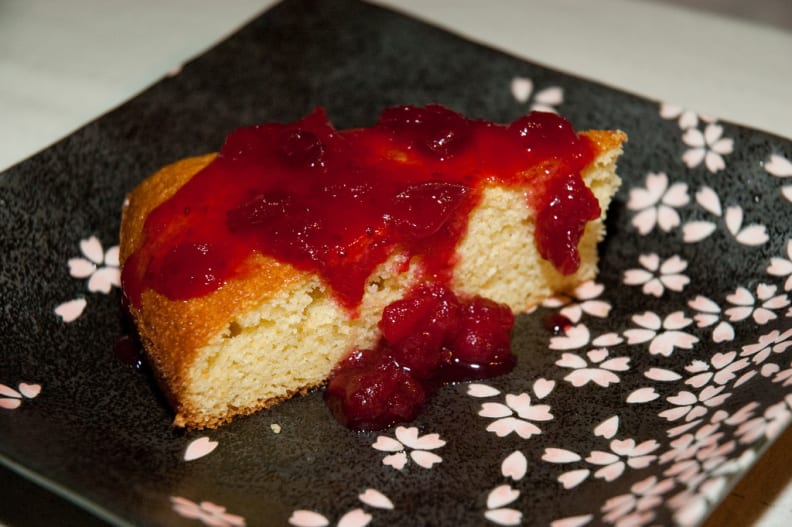 Perhaps the sweetest use for leftover cranberry sauce, this recipe from Rachael Ray combines it with apples and pears into a warm, chunky fruit sauce. It is then poured over pound cake and topped with vanilla ice cream, making this the dessert you didn't have room for on Thanksgiving day.
8. Pecan Pie Milkshake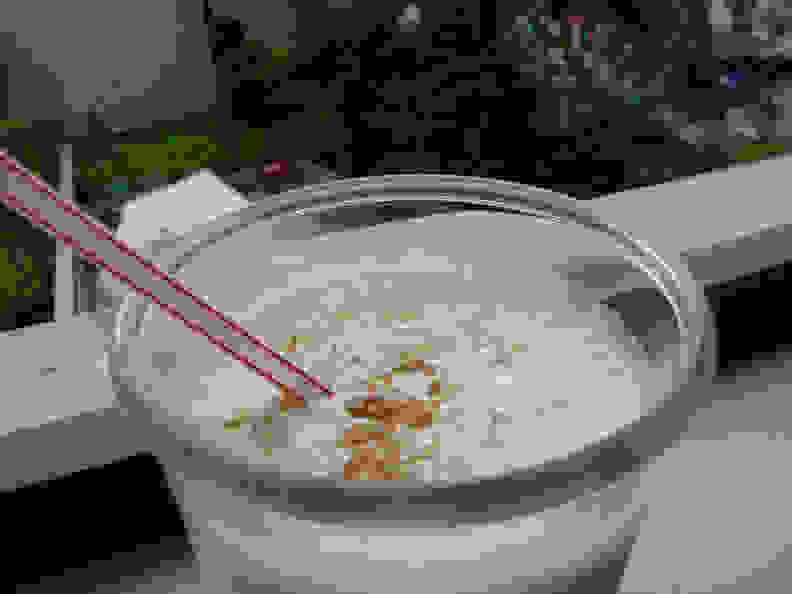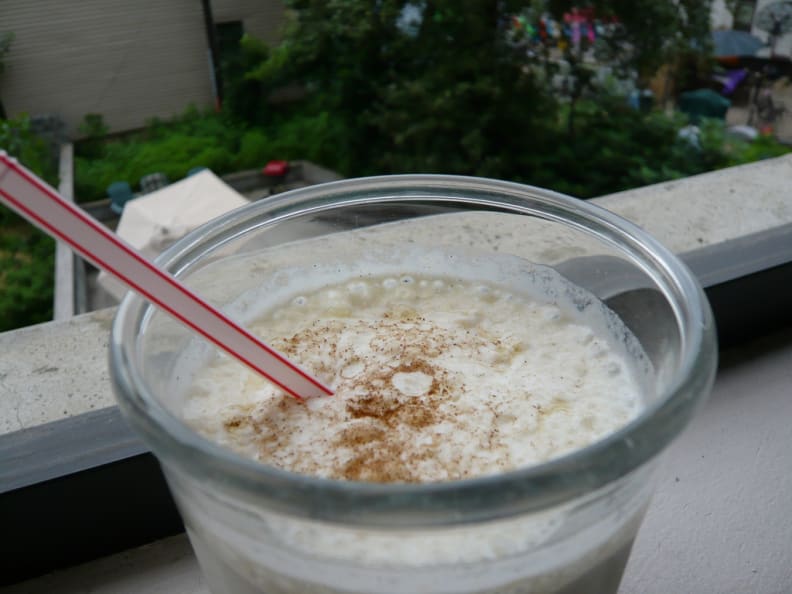 The typical journey of leftover Thanksgiving pie begins in the fridge and ends in your mouth, sometimes with a detour through the microwave.
But if that's not sweet enough for you, this recipe for a pecan pie milkshake (complete with a cranberry sauce swirl!) should fulfill your calorie requirements for a couple of days. It's perfect for when you don't plan on moving your body very much for an extended period of time—or any other time.
9. Stuffing Waffles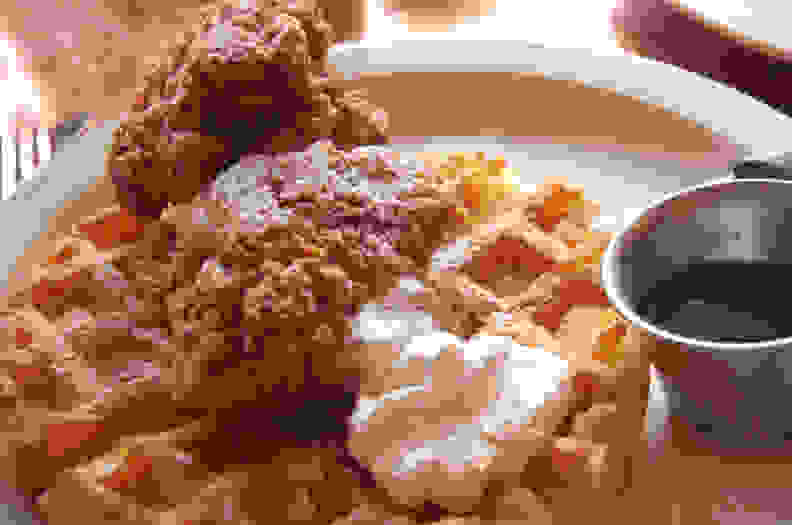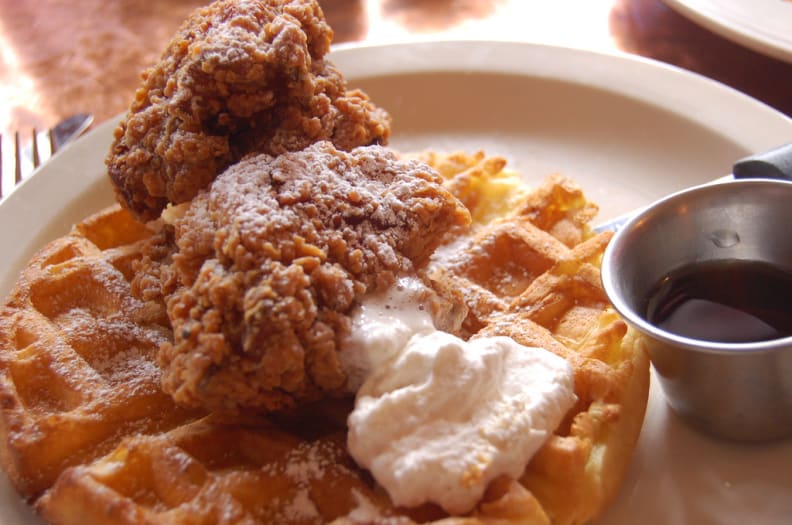 If you somehow managed to avoid devouring all the leftover stuffing at 2am, standing in front of the open fridge (yep, guilty!), you can try this absolutely insane idea from internet culinary star J. Kenji López-Alt.
Nope, we're not talking about some weird combo of waffles and savory stuffing. We're talking about waffles made out of stuffing. It's a recipe so simple, so ingenious, we can't believe we've gone several decades in life without coming up with it ourselves.
All you do is spread stuffing evenly in a waffle iron, cook it till crispy, and slather the resulting stuffing-waffle with gravy or maple syrup. Your choice. (Or, you know... both.)
And if you prefer your breakfast treat in a different shape, Kenji still has you covered. Try his Sage and Sausage Stuffin's—yep, those are stuffing muffins.
Anyway, brb. Going to buy a waffle iron.
Related Video