Ovens & Ranges
Here's everything you need to start the Whole30 diet
Here's how to stock your kitchen for success on the Whole30 diet
The Whole30 program is a non-diet of sorts. Yes, it revolves around a set meal plan, but it doesn't focus on weight loss. Instead, it aims to improve your body composition and health by limiting inflammatory, stomach-upsetting foods—for just 30 days. That's the timeframe it takes for your body to fully heal from the effects of systemic inflammation.
The diet bans added sugar (real or artificial), grains, alcohol, legumes, soy, dairy, carrageenan, MSG, and sulfites. Don't run just yet! Here's what you can eat: Meat, seafood, eggs, vegetables, fruit, oils, nuts, and seeds.
Is all the restricting and planning worth it? Whole30 claims that a stint on the program will change your life and your relationship with food, and the people in my life who've tried it agree. Only by cutting out proven disruptive foods can you feel how they've affected your life, from skin clarity to gut health to chronic fatigue.
My interest is piqued, but obviously such a strict diet requires a ton of forethought to succeed. Whole30's Jen Kendall explains how to stock your kitchen before embarking on the Whole30 to make for a seamless transition.
Sharp knives to slice through veggies and meat
The backbone of any chef's kitchen is a good set of sharp knives. Most people don't realize how badly they've needed to hone their set until they feel the difference of using a sharp knife. Jen recommends at least "Three basic knives: The paring knife for small cuts; the chef's knife for chopping; and the slicing knife for carving meats."
We love the Zwilling Pro 8" Chef's Knife for its ability to easily slice through anything from hefty butternut squash to delicate tomatoes—both of which you'll need to scarf during Whole 30.
Buy Zwilling Pro 8" Chef's Knife for $40
Food storage containers for endless meal prep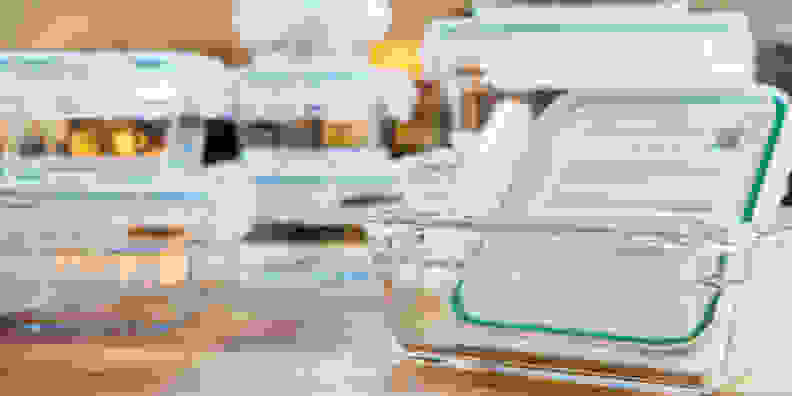 Whole30 requires a lot of planning and prep to ensure adherence to the meal plan. One tiny slip-up will disrupt healing and send you back to square one. "So much meal prep requires plenty of places to put your cooked meals, lunches, leftovers, and chopped veggies and fruits," says Jen. "You'll need more than you think during your Whole30!"
Stock up on an array of different sizes with tight-fitting lids to ensure easy, spill-free transportation. Our favorite is Glasslock's Oven Safe Container Set, which aced every test we could think of from freezing to baking—even falling from the countertop.
Buy 18 Glasslock Containers for $45
A slow cooker so you can come home to a hot, Whole30 meal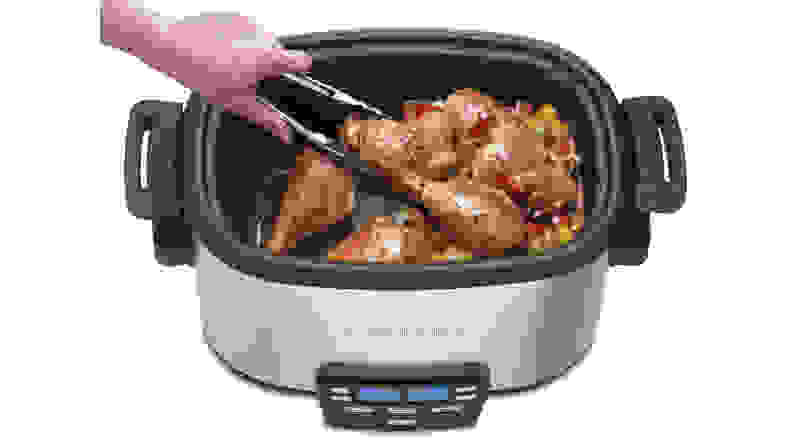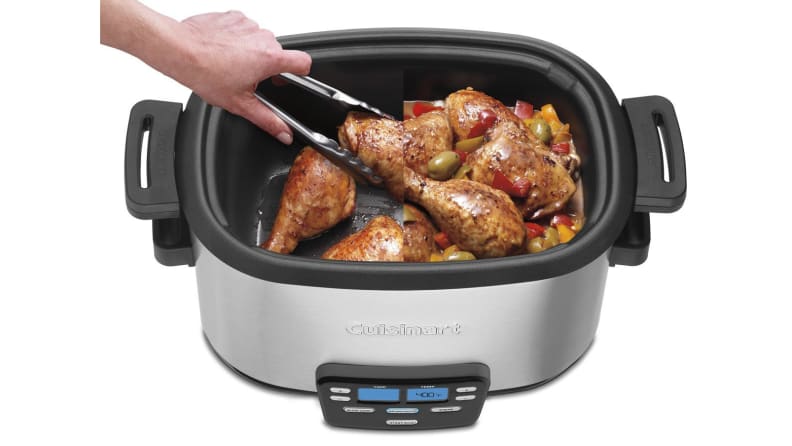 By now, most people are familiar with the convenience and satisfaction a crockpot meal offers. "Nothing is quite like coming home to a warm and delicious meal in the slow cooker," says Jen, and we agree.
"It's an inexpensive appliance that allows you to cook entire meals low and slow, ensuring incredibly tender meats with virtually no need to monitor the process." We love the Cuisinart 3-in-1 Multi-Cooker for its removable pot that can be used right on the stove, plus its consistently great results.
Buy Cuisinart 3-in-1 Multi-Cooker for $112
A meat thermometer to prevent dry chicken
The Whole30 diet revolves largely around meat proteins, so cooking them correctly is extremely important for both your enjoyment and safety. "Cooking your meats to precisely the right temperature is a breeze with an instant-read thermometer, ensuring that you never under or overcook your dinner," says Jen.
This meat theromemeter is Amazon's best-selling meat thermometer, with an average 4.4 star rating from more than 1.5k reviewers.
Buy Habor Instant Read Meat Thermometer for $10.50
A great food processor to quickly prep veggies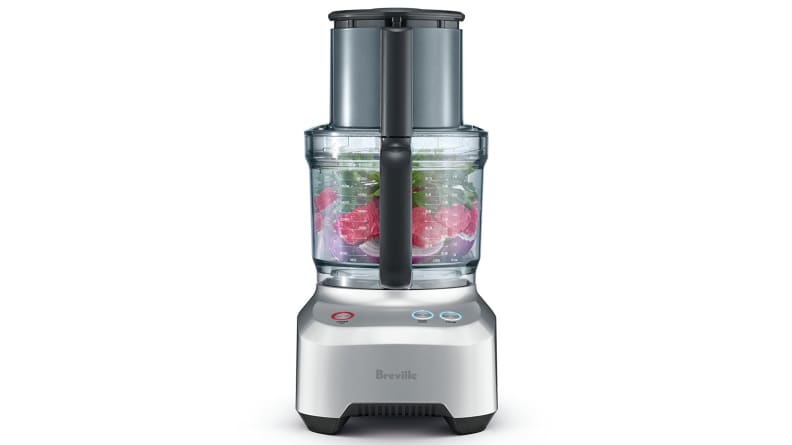 This kitchen staple makes meal prep a breeze. "Chop and shred your veggies quickly and efficiently, cutting down on meal prep time tremendously," Jen suggests. "Larger models are also excellent for making homemade salsas, mayo, sauces, and much more."
We love the Breville Sous Chef food processor for its ability to slice, chop, puree, grate, and mix. Its blade allows you to adjust slice thickness and it comes in 12- and 16-cup sizes.
Buy Breville Sous Chef for $219
Related Video