Ovens
Scoop up an Anova Precision Cooker WiFi for $50 off
$50 off makes our favorite immersion circulator even better.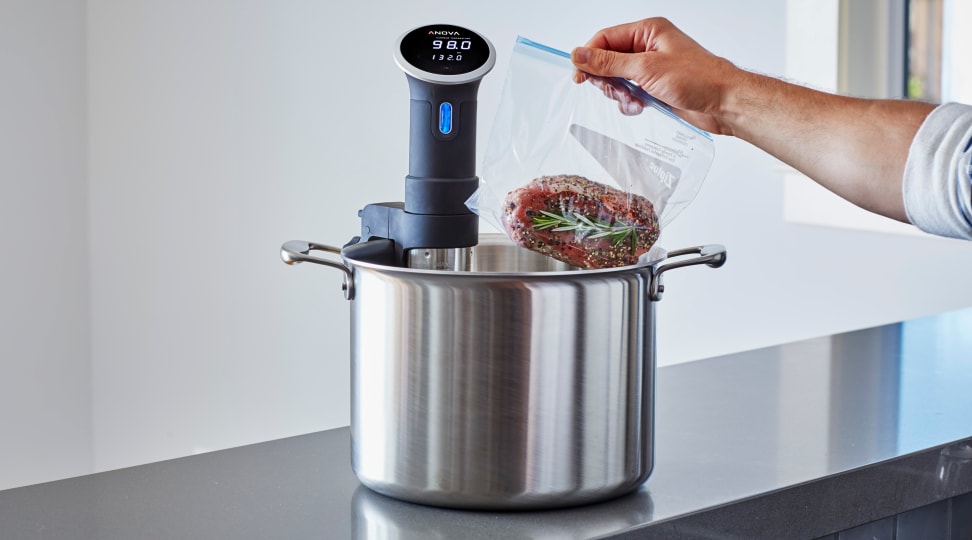 Credit: Anova
If you're a perfectionist, health nut, or you like your food to cook on its own while you go about your day, you'll be thrilled to hear that the legendary Anova Precision Cooker WiFi is on sale for $50 off all week, starting Cyber Monday.
Anova's Precision Cooker is the best of the best when it comes to immersion circulators, this year's must-have kitchen gadget. We should know—the Anova WiFi beat out seven other top immersion circulators in testing, earning it the title of Best Cooking Gadget in our 2016 Best of Year awards. Use it to prepare food with the sous vide technique, which uses a low-temperature water bath to cook perfect, tender food. The Anova gives you ultimate control over the cooking temperature, and a companion app can even guide you through the process and allow you to operate the device from your phone.
Sure, the Anova Precision Cooker is the ideal gift for your foodie friend, but we'd understand it if you'd rather scoop up one for yourself. After all, it's incredibly easy to use, and the delicious results speak for themselves.
Up next
Get Reviewed email alerts.
Sign up for our newsletter to get real advice from real experts.