Pets
These are the best pet products of 2021
Reviewed's 2021 Best of Year awards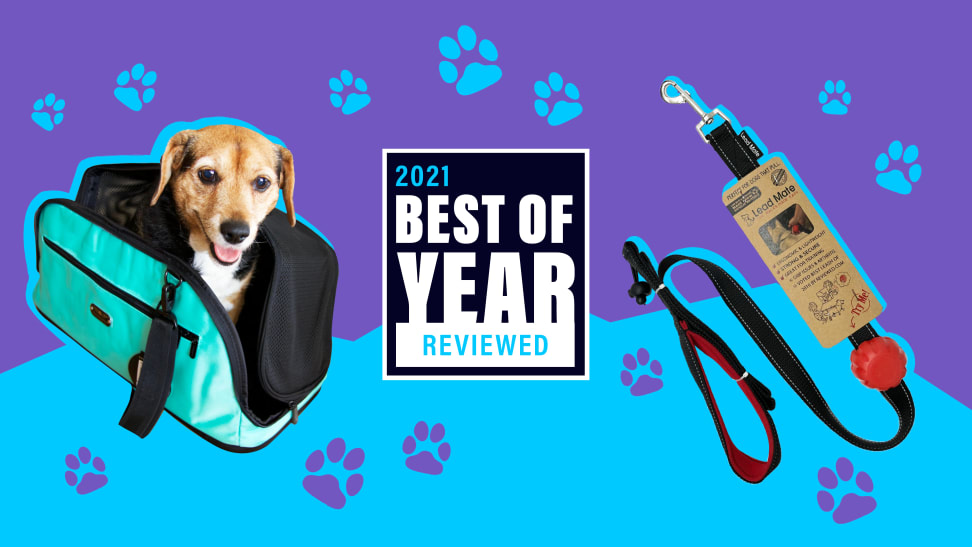 Credit: Sarah Zorn & Lead Mate & Reviewed
If there's anyone we're willing to spoil, it's our pets. Case in point: Americans spend nearly half a billion dollars on Halloween costumes alone for cats and dogs every year. Our furry friends certainly deserve the best when it comes to everyday products, too. We've looked at a bunch of gear to find the most durable, user-friendly dog leashes, cat-litter boxes, and more.
Here are our favorite pet products of the last year. (If you want to see what else our experts adore across every product category, jump to all the 2021 Best of Year awards.)

Reviewed's editor-in-chief Dave Kender announces the winners of Reviewed's 2021 Best of Year Awards.
---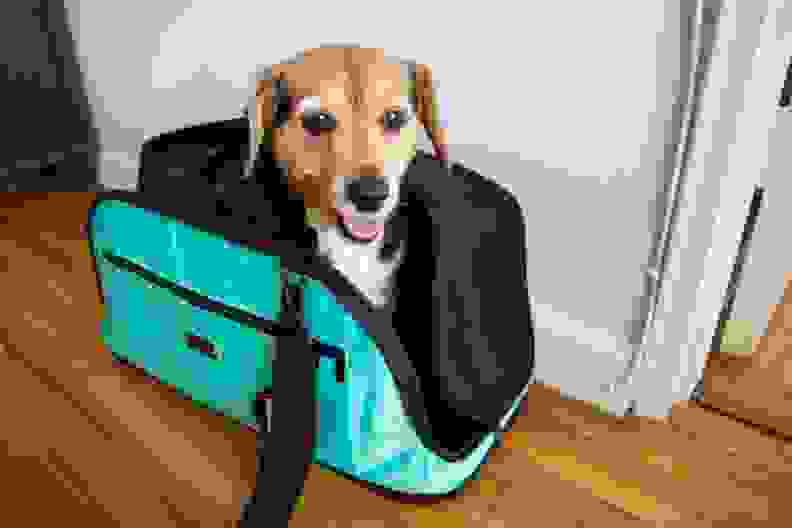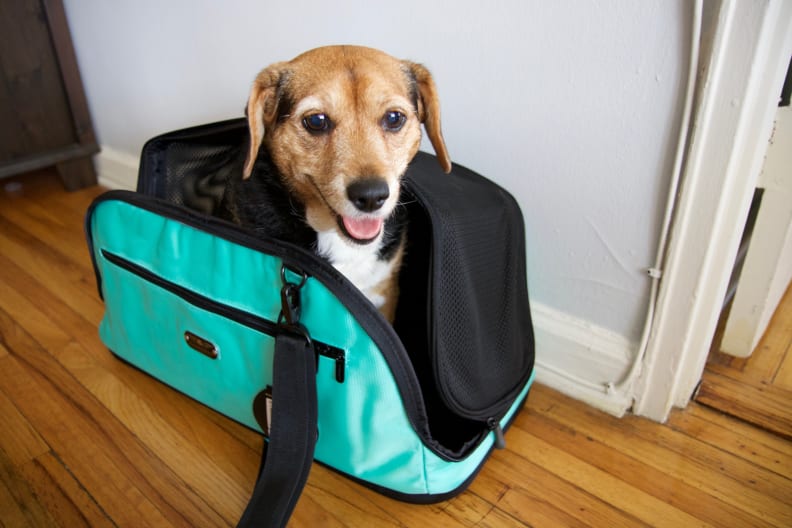 Best Pet Carrier
Sleepypod Air
Whether you're traveling by plane, train, or automobile, the Sleepypod Air gets your pet there safely and securely. The pet carrier's wire construction meets airline size regulations and easily folds under seats during takeoff and landing. On the road, its straps securely buckle into a car's seat belt—and most importantly, the brand says it regularly crash-tests its products. The features don't end there: It opens on multiple sides, folds flat for storage, and even transforms into a bed. It's no wonder that after multiple rounds of testing, the Sleepypod comes out on top again and again. Read the full review.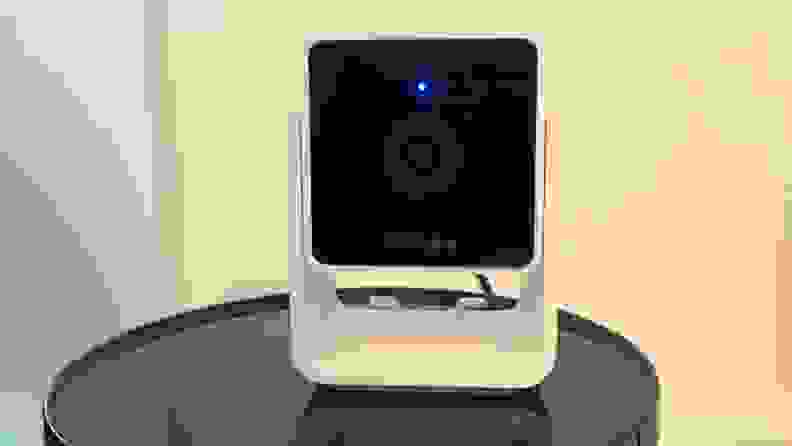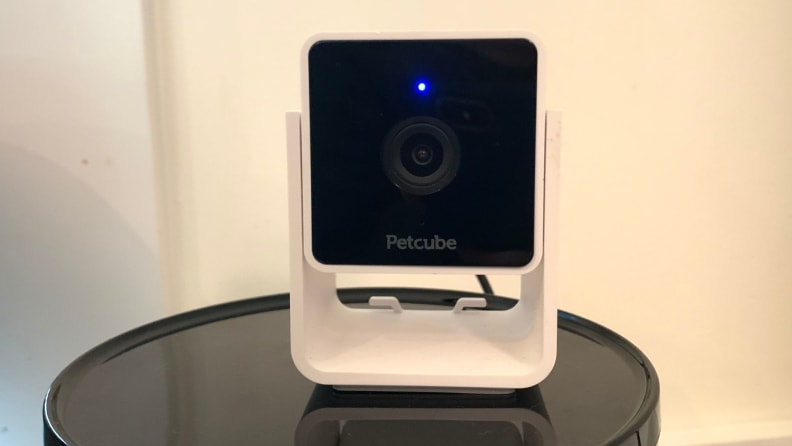 Best Smart Pet Camera
PetCube Cam
For those who can't bear being separated from their precious pet, the PetCube Cam can make it feel like you never left home. Pet owners can access a high-quality live stream and set recordings or motion sensors that distinguish between humans and four-legged friends. The night vision is top-notch, and the audio doesn't disappoint, either. To top it off, we love that it's small, equipped with a magnetic base for mounting anywhere, and more affordable than many other pet cameras out there. Read the full review.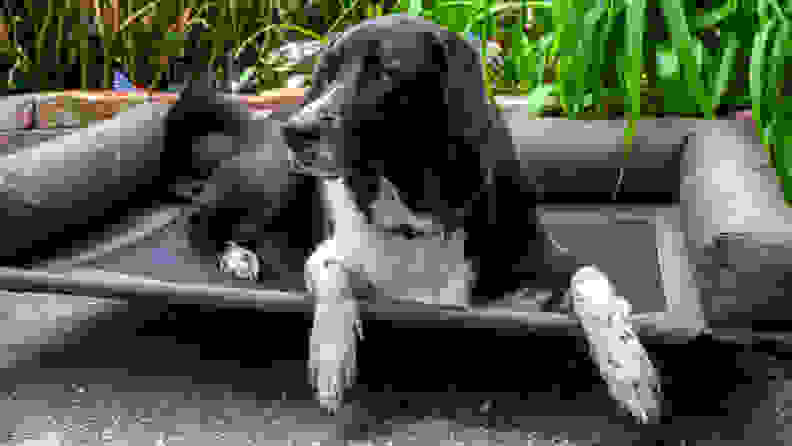 Best Dog Bed
K&H Original Bolster Pet Cot Elevated Dog Bed
With a wraparound bolster, this elevated bed provides cozy support for pets of all sizes (it comes in three options). The maintenance is easy, too. You can wipe down the water-resistant nylon cover with a damp cloth, or toss it and the removable foam bolster into the laundry when it needs some extra love. It's easy to assemble and disassemble, too, with no tools required. You may also purchase helpful add-on accessories, like a canopy for lounging outdoors in the sun. Read the full review.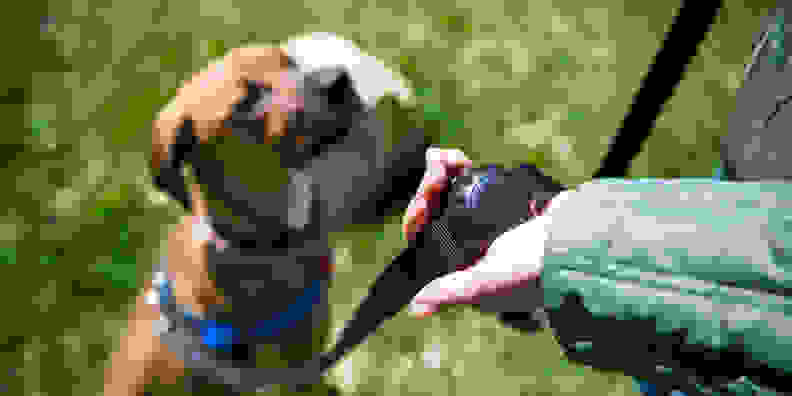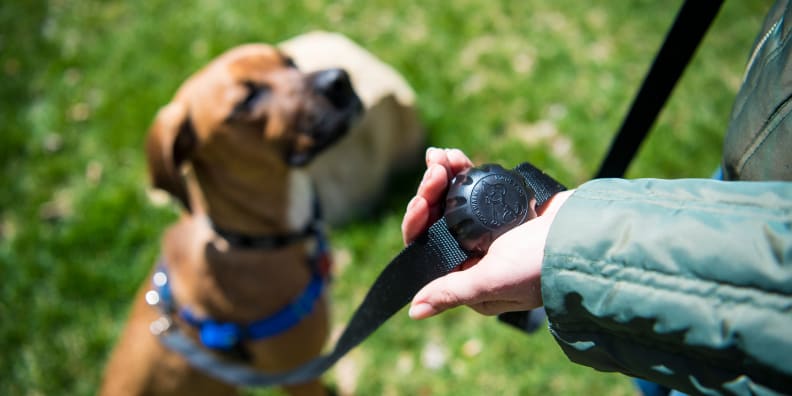 Best Dog Leash
Lead Mate and Leash Combo
The 6-foot leash is coupled with a lightweight ergonomic attachment called a Lead Mate, making it different and better from other leashes out there—the bulbous attachment was designed with carpal tunnel and arthritis sufferers in mind. The Lead Mate can also transform into a waist leash for hands-free walks, serves as a tether if you're seated on a park bench or at an outdoor cafe, and can even accommodate walking a second dog. Read the full review.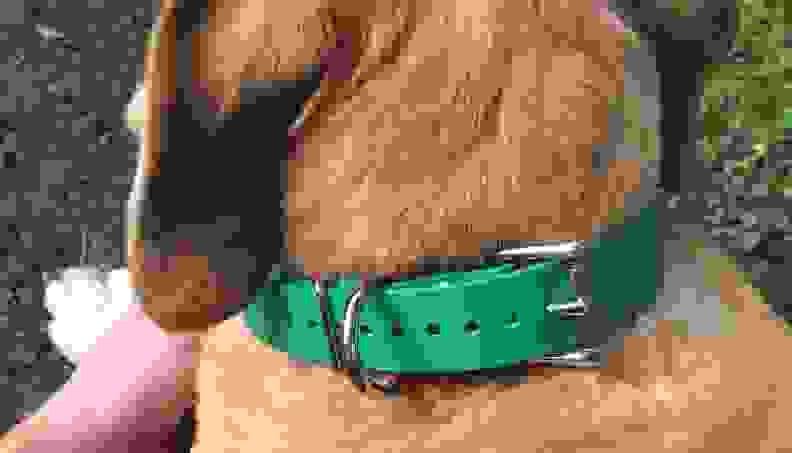 Best Dog Collar
Educator Biothane Collar
This durable collar takes customization to another level. Compared to a usual collar's five or six notches, this Educator Biothane product comes with an impressive 35 holes and can see pet owners through plenty of growth stages. It's also up to 11 inches longer than most standard sizes, but can be cut down if your full-grown pup is on the smaller side. Perhaps best of all, unlike nylon, the easy-to-clean neoprene material won't take on that all-too-familiar wet-dog smell. Read the full review.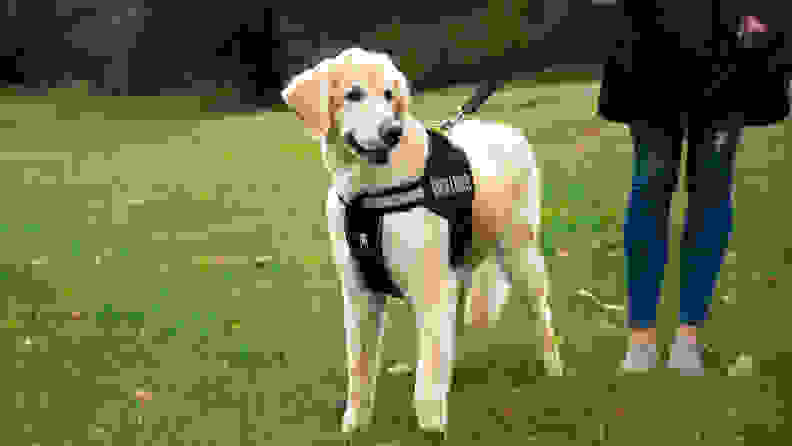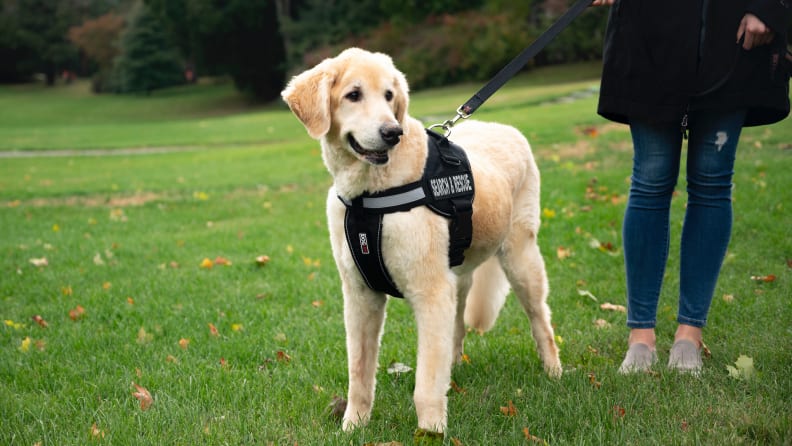 Best Dog Harness
Dogline Unimax Multi-Purpose Harness
The vest-shaped harness from Dogline is made of breathable, water-resistant, and machine-washable neoprene and is padded for comfort. It's easy to maneuver on and off with a click under each front leg and fits snugly without being too tight. A heavy-duty D-ring on the back provides good leverage for guiding your dog on casual walks, giving corrections, or communicating with a service dog. Speaking of, you can telegraph on the harness that yours is a working dog with optional velcroed placards. Read the full review.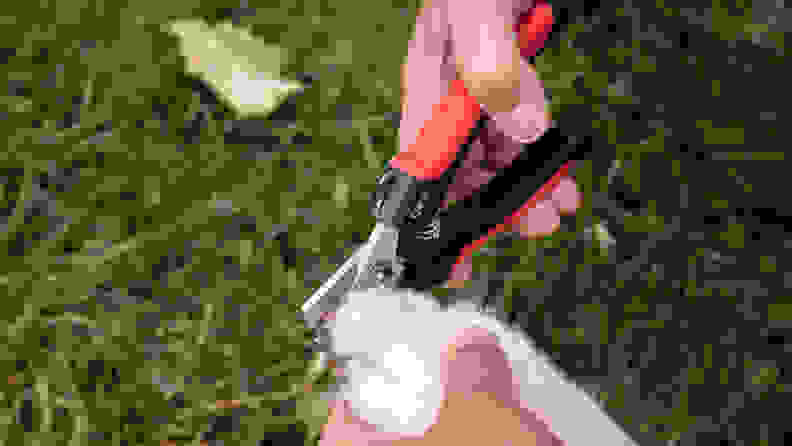 Best Dog Nail Clippers
Epica Pet Nail Clippers
Upon first glance, these simple scissors may not look any different than other dog nail clippers, but they stand out from the pack. The semicircular blades handle the thickest of nails, and are designed so that pet owners get a clear view of their handiwork. There's also a quick guard to avoid cutting too deep, and a safety lock for when they're not in use. For about $10, think of all the future trips to the groomer you could save. Read the full review.
Best Dog DNA Kit
Wisdom Panel Premium
Curious about your pup's family tree? The Wisdom Panel Premium DNA kit compares your dog's double helixes with those of more than 350 breeds to offer a detailed breakdown of your pet's maternal and paternal lineage. The test, which provides clear instructions and was turned around in just 10 days in our tester's experience, also screens for more than 200 genetic health conditions. It even explains dozens of traits such as coat type and an ideal weight range that may apply to your furry friend. Read the full review.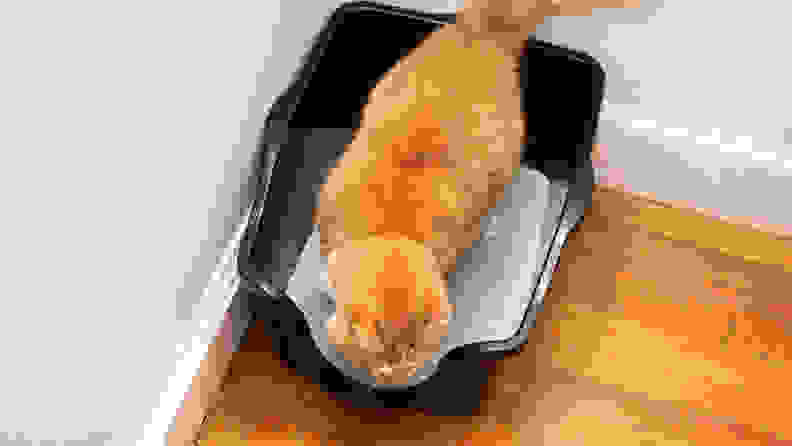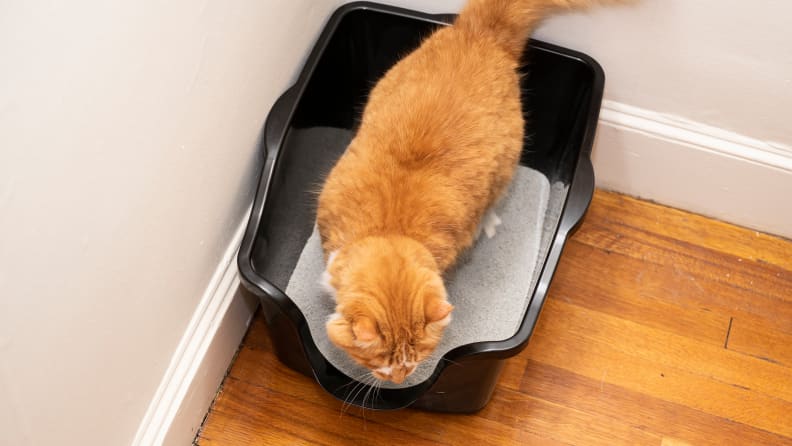 Best Cat Litter Box
Nature's Miracle Advanced High-Sided Cat Box
This Nature's Miracle litter box sports a narrow entry and high sides to keep litter inside, plus its roomy dimensions allow larger cats to easily maneuver around. It has no lid or hood, and while these features can help keep odors at bay, they may also get in the way of cleanup. That's another area where the Nature's Miracle product excels, with three built-in grips to handily dispose of used litter. Read the full review.
The product experts at Reviewed have all your shopping needs covered. Follow Reviewed on Facebook, Twitter, Instagram, TikTok, or Flipboard for the latest deals, product reviews, and more.
Prices were accurate at the time this article was published but may change over time.