Epson Stylus Photo R2400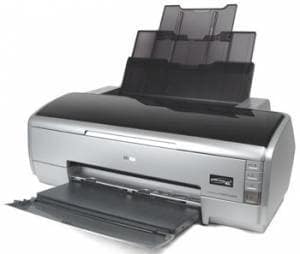 Read Full Review
Full Review
The Epson Stylus Photo R2400 printer is an eight-color printer utilizing nine pigment inks for printing color and monochrome photographs up to 13 inches wide. The R2400, retailing at $849, is ideally geared toward professional photographers who shoot predominantly in black and white. Four different black inks are intended to reproduce the highest quality black-and-white prints possible. This printer is competitively priced with the Canon Pixma Pro9500.
See Full Specifications
Specifications
Width
12.6 in.
Height
9.1 in.
Weight
34.0 lbs.
Printing System
Advanced Micro Piezo
Special Print Media

Roll paper - 4-inch
8.3-inch and 13-inch rolls; Fine art paper: Manual - Roll paper path; Straight paper path to support media 1.0 - 1.3mm thick
What's Your Take?