Small Appliances
This French press is essential to my morning coffee routine
Fellow's Clara French Press is as functional as it is fashionable.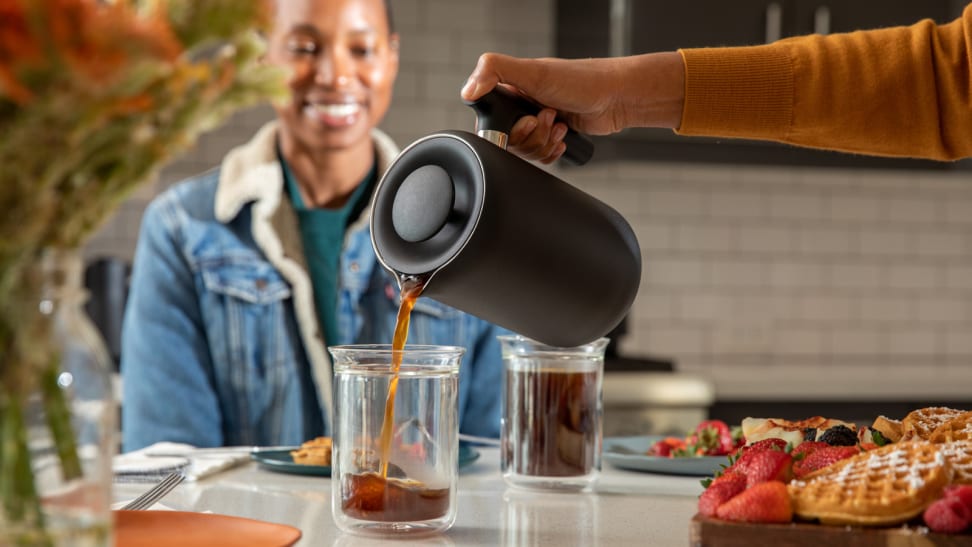 Credit: Fellow
Admittedly, fiddling with a French press in the morning may not be the most relaxing experience for coffee drinkers. However, I'd argue that keeping a manual option on hand can be advantageous at times when your beloved drip coffee maker kicks the bucket unexpectedly or during power outages caused by extreme weather conditions.
While the Espro P3 took our top spot for a French press that brews smooth coffee, I was intrigued when I saw Fellow's newest release, the Clara French Press. I brewed a few pots of coffee in it to see whether forking out $99 for a French press is justifiable.
About Fellow's Clara French Press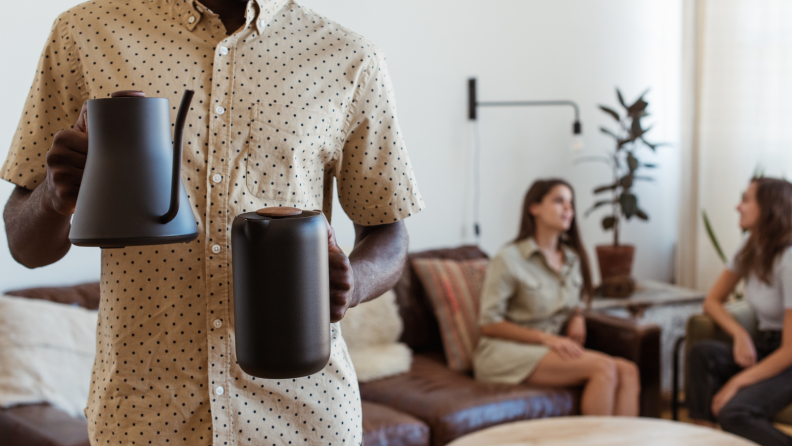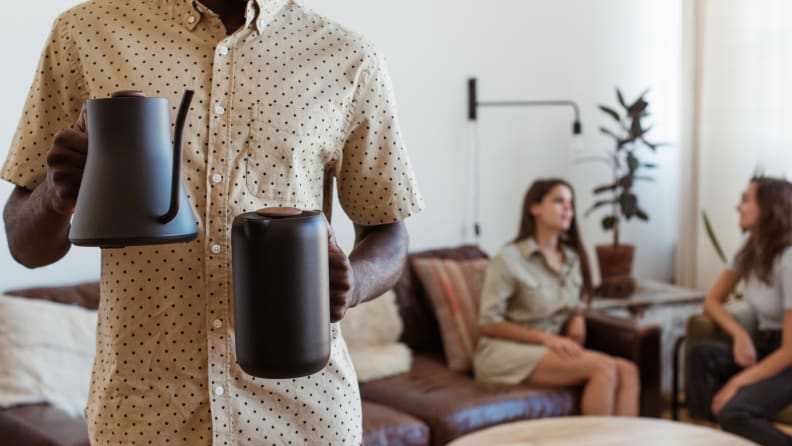 This French press is part of Fellow's ever-growing family of beautiful and functional coffee gadgets, like its gooseneck electric kettle we've tested. The Clara was designed to address the issues that French press coffee drinkers have faced in the past.
One of the biggest hurdles to successfully using French press is the need to weigh the coffee and calculate the coffee-to-water ratio. To solve this problem, Fellow added the Ratio Aid Lines inside the carafe, which can help users start brewing right away, instead of weighing the ingredients on a scale. Simply add the coffee grounds and water to their respective fill lines and you're good to go.
There's the basic option ($99), which is Matte Black, and the upgrade option ($129), complete with walnut accents on the handle and the lid. The Clara has 24-ounce brewing capacity, which is equivalent to roughly four cups of coffee.
What I like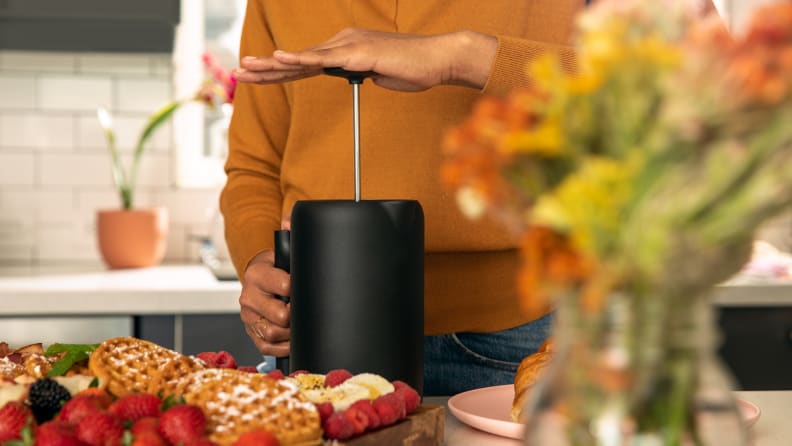 The Clara French Press features an ergonomic handle that's comfortable to hold. I also like the Ratio Aid Lines—a design that allows you to add coffee and water without using a scale.
Thanks to the enhanced filtration mesh, I was able to make sediment-free coffee with this gadget. Plus, the double-walled carafe with heat-lock vacuum system efficiently kept my coffee warm for three hours. I made a pot of coffee at 9 a.m. and came back to it five hours later. The temperature was 120°F, which is still warm enough to enjoy.
It pours smoothly. The rubber seal under the lid prevents the liquid from spilling and the slightly curved spout guarantees the stream to come out without making a mess. The plunger is exceptionally sturdy—a key distinction that differentiates a high-quality French press from a cheaply-made model, which tends to get wobbly and unstable.
What I don't like
Though I appreciate the visual guidance, the Ratio Aid Lines aren't super visible, especially while pouring steamy hot water into the carafe. Another issue is that these lines are only useful when you make a full pot of coffee, as there's a single line for coffee grounds that corresponds with a single line for water, without marking for half batches.
The nonstick coating helped make disposing of coffee grounds a little easier, but it still required some work. During testing, I noticed less grounds clinging to the wall of the carafe, but I still had to wipe down the sides to get the grinds completely out.
Should you get Fellow's Clara French Press?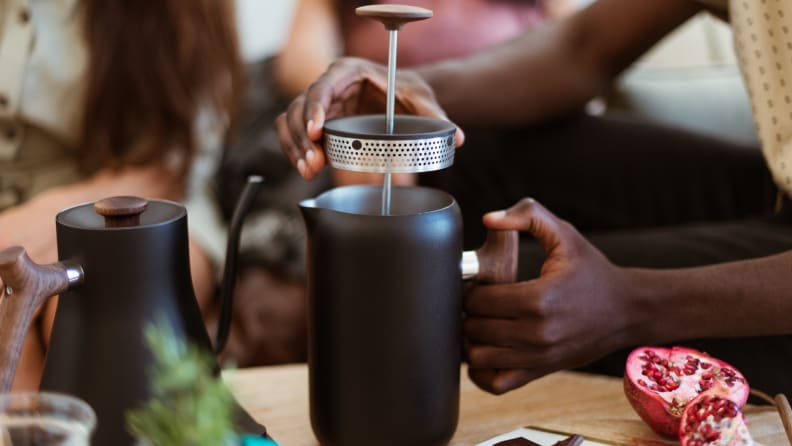 If you're an avid coffee drinker who's happy to pay a bit more for quality and aesthetics, the Clara could be a good fit for you. It's sturdy, charming, and comfortable to use. The heavy-build and relatively no-fuss maintenance made my entire French press experience a breeze. The Clara is also suitable for camping, as its stainless steel carafe could sustain outdoor uses.
If you're interested in the best French presses we've tested, check out the full list.
The product experts at Reviewed have all your shopping needs covered. Follow Reviewed on Facebook, Twitter, and Instagram for the latest deals, product reviews, and more.
Prices were accurate at the time this article was published but may change over time.