Smart Home
8 smart home gadgets that make life so much easier
In case you needed more reasons to invest in smart tech.
Credit: Schlage
If you think about it, there are a lot of little annoyances that we put up with every single day. The smoke detector battery beeping because it's low. The sprinklers turning on when it's pouring outside. Having to get out of bed to turn off the lights after you're already comfortable.
But what if I told you there's an easy way to solve these issues once and for all? Today's smart technology can fix these problems and more, saving you a world of aggravation. Not to mention that most devices include tons of additional functionality to make your daily routine more efficient and convenient.
Here are eight common aggravations around the house and the smart gadgets that can solve them.
1. A smart plug to shut off the lights in bed
Most people lie in bed to read a book or watching TV before they go to sleep. The problem here is you get all warm, comfy, and ready for Snoozeville—then you have to get up and turn the lights off.
The easy solution is to buy a smart plug like the iDevices Switch, our favorite smart plugs. This way, you can just plug your light into it, and when you're ready to go to bed, reach over to your phone and turn the light off with a touch of a button.
Get the iDevices Switch on Amazon for $29.12
2. The smoke alarm that alerts you before beeping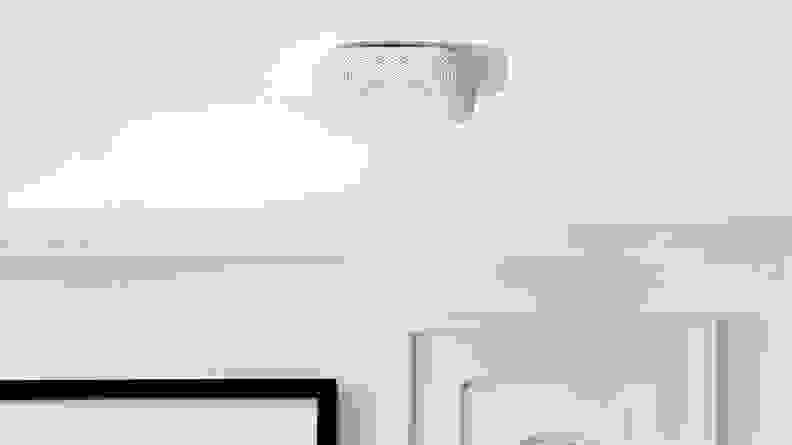 What's that annoying beeping at 3 a.m.? Oh, it's your smoke alarm with a low battery. For whatever reason, whenever this happens, you inevitably don't have the necessary backup batteries in the house. This means you to either make a late-night run to a 24-hour CVS or just shove your head under the pillow and try to ignore it.
This annoyance alone is a good enough reason to invest in a Nest Protect Smoke and Carbon Monoxide Alarm, which will send a notification to your phone when its battery is getting low. Plus, it also has a host of other neat features, like phone alerts when the alarm is going off and connectivity with other Nest devices.
Get the Nest Protect Smoke and Carbon Monoxide Alarm on Amazon for $119
3. A lock that, well, locks from your phone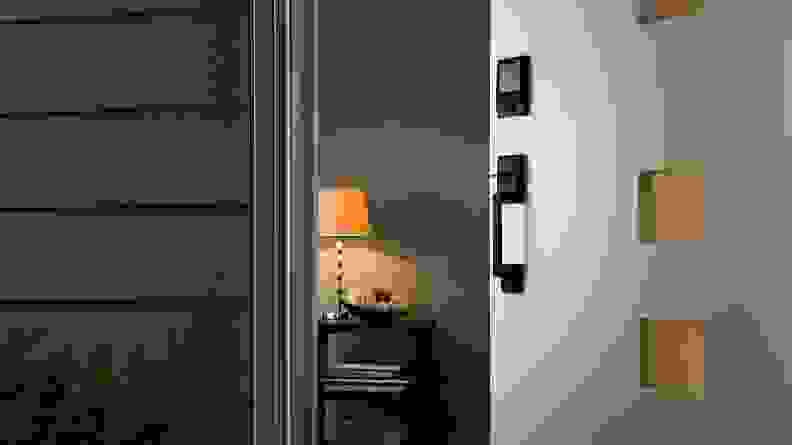 This happened to me the other day. I was rushing out the door to meet a friend for dinner, and halfway to the restaurant, I realized I couldn't remember if I locked the door.
Now, if I had a product like the Schlage Sense Smart Deadbolt, the best smart lock we've ever tested, I could have simply pulled out my phone, checked the door, and remotely locked it if needed. But instead, I rushed through dinner and came home early, only to find I did, in fact, lock the door on my way out. Oy.
Get the Schlage Sense Smart Deadbolt on Amazon for $199.95
4. Sprinklers that won't water when it's raining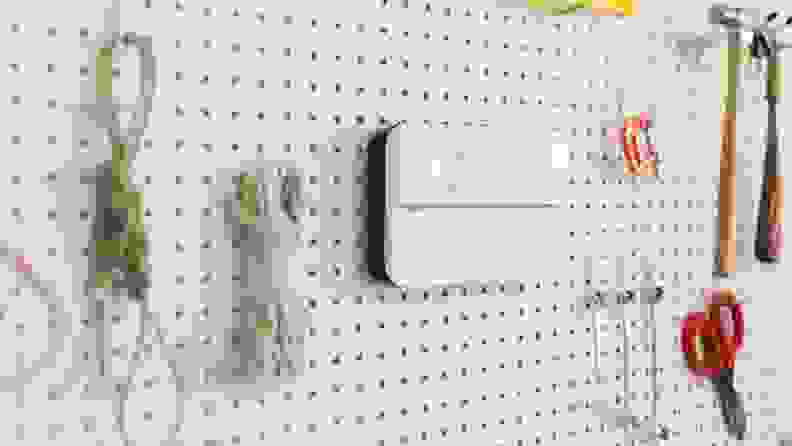 If you like keeping your yard lush and green, you probably have an automatic sprinkler system. However, most standard sprinklers systems aren't the smartest, so they don't know it's unnecessary to water the lawn when it's raining.
Enter the Rachio 3 Smart Lawn Sprinkler Controller, which uses the day's weather forecast to adjust its watering schedule. Just like that, no more unnecessarily high water bills! Plus, this smart gadget got top marks during our testing, so it's definitely a worthwhile investment.
Get the Rachio 3 WiFi Smart Lawn Sprinkler Controller on Amazon for $229.99
5. A coffee maker that's done before you're out of bed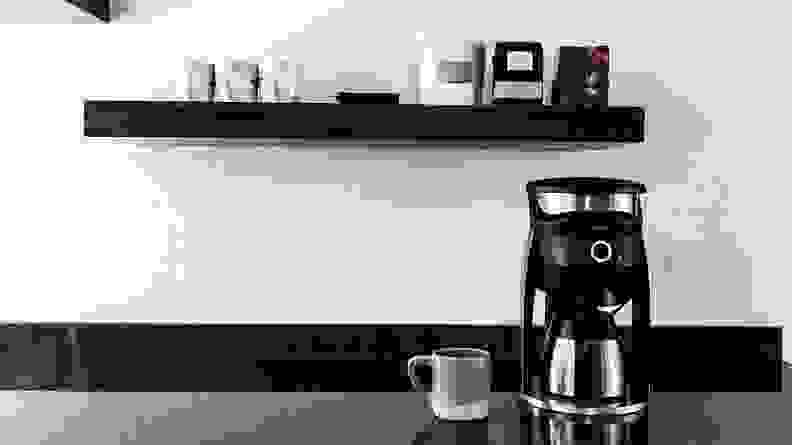 Wouldn't it be nice if someone made you coffee before you even got up? That way, you could slowly get out of bed, pour yourself a cup, and transform into a real human.
You could get a butler—or you could just invest in the Behmor Connected Coffee Maker. This smart device is compatible with Alexa, and you can set it to presoak beans and brew coffee right from your phone.
Get the Behmor Connected Customizable Temperature Control Coffee Maker on Amazon for $169.99
6. A garage door you can close remotely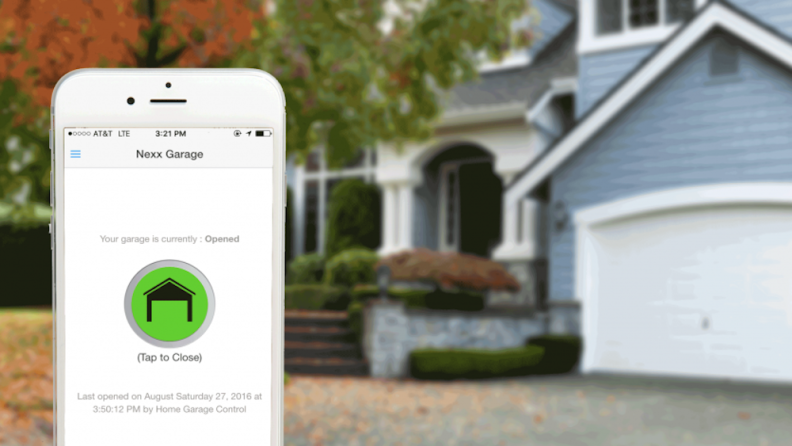 It can drive you crazy if you forget (or think you forgot) to close the garage door on your way out in the morning. To take some anxiety of out of your day, install a Nexx Garage Remote Door Opener. That way, you can just pull out your phone, see if you actually shut the garage door, and remotely close it if you didn't. Crisis averted.
Get the Nexx Garage NXG-100 Nxg Remote Compatible Door Openers on Amazon for $99.99
7. A way to find your keys when you're late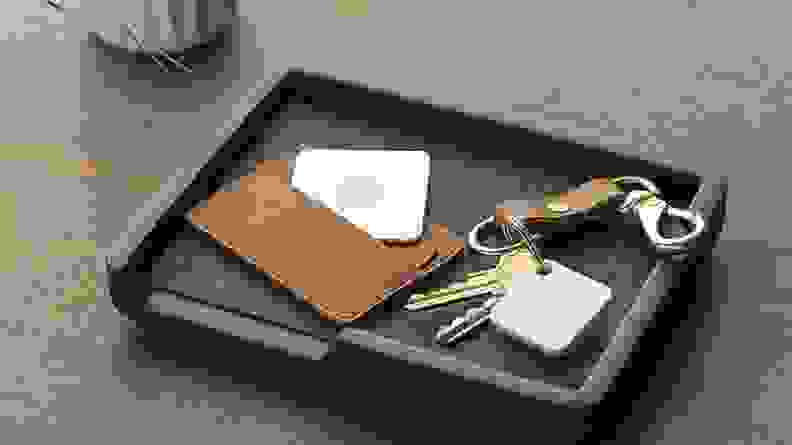 Your keys aren't on the table or in your bag or on your dresser. No matter where you look they aren't showing up and this always seems to happen when you're running late. Save yourself a mini heart attack by attaching a Tile Mate to them. This way, you can just ping the Tile from your phone, find those mischievous keys, and get on your way.
Get Tile Mate on Amazon for $19.99
8. A camera to check in on your pets from work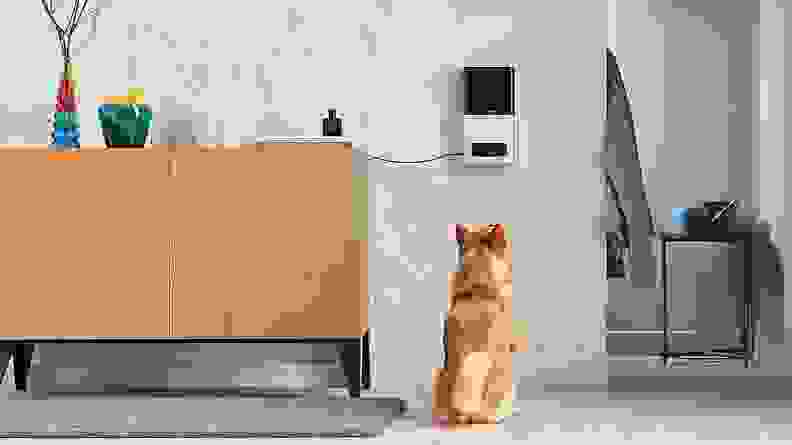 Pets are so dang cute, but they can also be a pain in the butt, especially if they tend to get into trouble when they're bored and alone. If you've ever come home from work to find the trash strewn across the floor or a pillow from the couch de-fluffed, this is the gadget for you.
The Petcube Bites Pet Camera allows you to check in on your fur babies throughout the day, talked to them, and toss them treats if they're being Good Boys (or Girls). It will even send you motion or sound detection notifications, so you know the instant they start their usual antics.
Get the Petcube Bites Pet Camera with Treat Dispenser on Amazon for $218.88
Prices are accurate at the time this article was published, but may change over time.