Style
15 mom-owned fashion brands to shop for Mother's Day
From moms, for moms.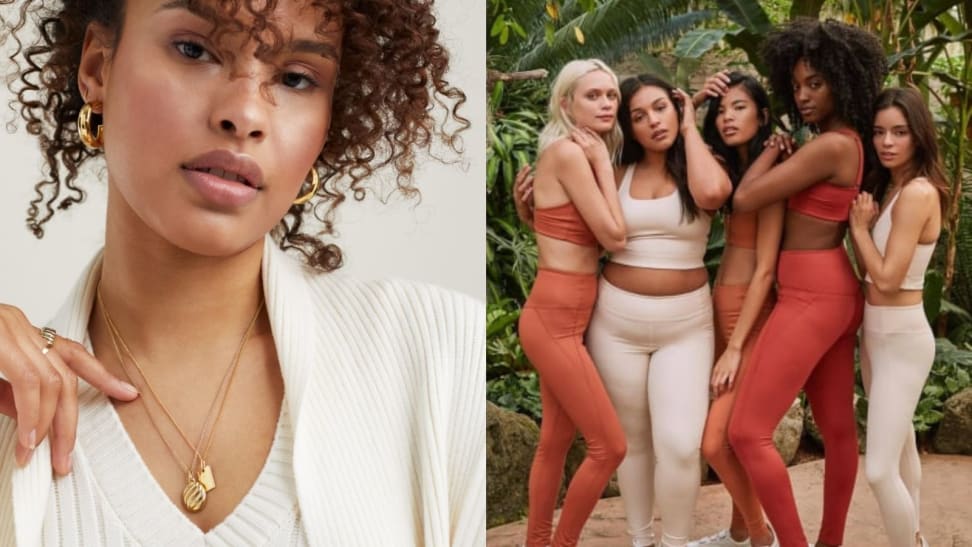 Credit: Mejuri/Girlfriend Collective
As the saying goes, Mom knows best. And in the case of these 15 popular brands, that goes for style and business savviness. From Summersalt's trendy swimsuits to Spanx's game-changing shapewear, these fashion companies are all owned by working mamas and are all worth supporting on the second Sunday in May... and year-round.

1. Hatch Collection
Ariane Goldman first conceived of Hatch (pun intended) in 2011 when she noticed a gap in chic maternity wear options. It's since grown a massive fanbase that includes the likes of Gwen Stefani, Emily Blunt, and Meghan Markle. The current Hatch Collection includes dresses, sleepwear, intimates, and more. You can even shop "Celebrity Picks" or filter your selections by trimester, including 4th trimester gear for post-pregnancy wear.
One of Reviewed's writers tested the brand, and especially loves the Before, During, and After Leggings for the way they stay put on your bump, no matter your trimester. Of the best-selling leggings, she says, "I wish I'd found the leggings earlier in my pregnancy, as other maternity leggings have left my bump exposed to the elements. The prices are higher, but the material holds up well."

Shop Hatch Collection
2. Mejuri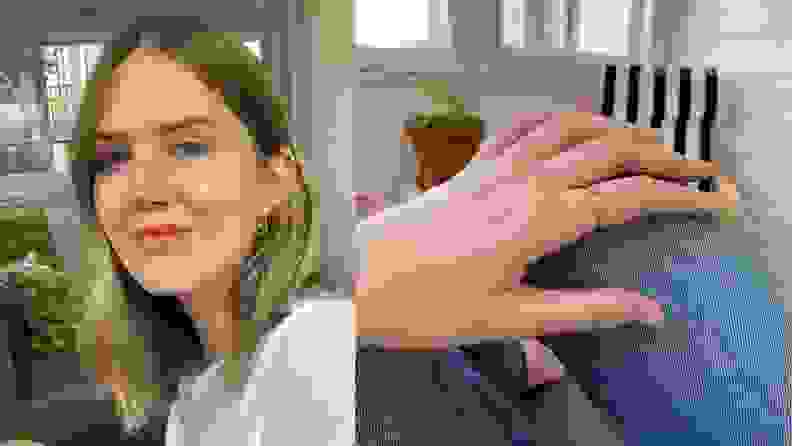 You may have recently seen jewelry brand Mejuri in your social media feeds. Boasting a wide selection of pieces adorned in precious and semi-precious stones, it offers elegant jewelry that transcend trends, enabling Mom to rock her rocks for years to come. Thanks to what owners Noura and Majed Sakkijha describe as their strong direct relationships with manufacturers, they're able to keep prices accessible.
Former Reviewed editor Cassidy Olsen writes, "After testing five different pieces from Mejuri over four months' time [like the Editor Hoops and the Twist Midi Hoops, I can say that most of its jewelry is well worth the price—particularly if you're smitten with the minimalist jewelry trend that's everywhere right now."
3. Spanx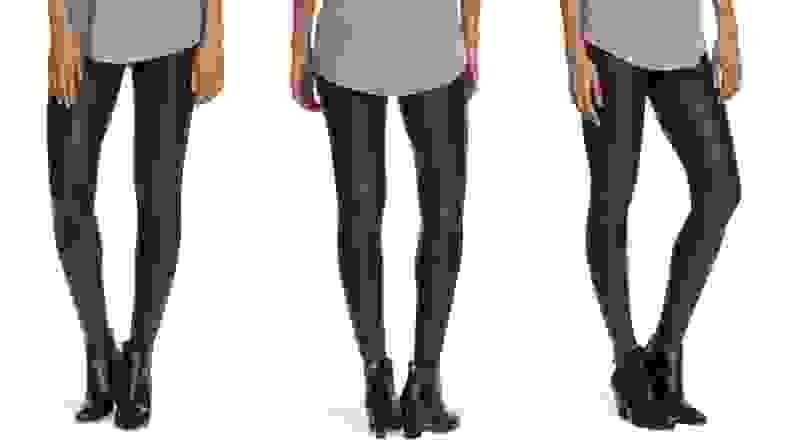 Spanx began back in 1998, when Sara Blakely couldn't find the right undergarments to wear under her pants—so she cut off the feet of a pair of pantyhose. And thus, a multi-million dollar company was born. The brand is now best known for its flattering shapewear but it also offers maternity clothing, lingerie, dress pants, and more.
Of all the pieces at Spanx, the Faux Leather Leggings are a top hit. They frequently sell out, and most folks who've tried them—including Reviewed staff writer Rachel Murphy—say both their snug fit and their stretchy, soft fabric make for a flattering, comfortable silhouette. With over 3,400 reviews on Nordstrom, they're known to be worth every penny, and on par with other premium leggings in terms of price and quality. Mom will love the leggings for everything from running errands to dressing up for dinner.
4. Summersalt
The number one goal of Instagram-famous swimsuit brand Summersalt? Make shopping for bathing suits online easier. CEO, co-founder and mom Lori Coulter and co-founder Reshma took 1.5 million body measurements and body scans from 10,000 women to ensure their suits could fit almost every body shape and size. Summersalt's one-piece collection stands out as a customer and celebrity favorite—loved by Gigi Hadid and Priyanka Chopra—for its sleek suits that are figure-flattering and provide plenty of coverage.
Reviewed editor Samantha Matt is obsessed with the retro one-shoulder The Sidestroke bathing suit, which sold out almost instantly when it launched in 2017 and currently has nearly 4,000 rave reviews. "When I put this suit on, it was immediately clear why the suit has a cult following," she says. "I was skeptical of The Sidestroke, but it really does look good on everyone." She also likes that it dries quickly and that the slight compression offers tummy control.
5. ThirdLove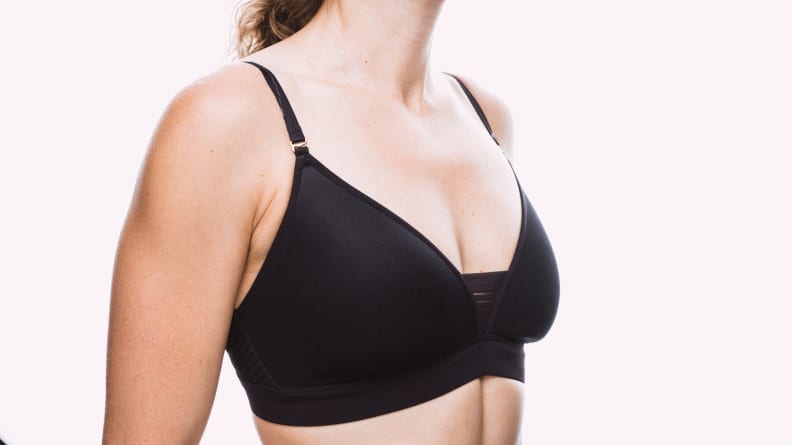 Heidi Zak created ThirdLove to help women find the perfect-fitting bra. Not only does the lingerie brand offer bands in half sizes for a more customized fit, it also has a virtual fitting room that it says can determine your correct size in under 60 seconds. Bonus: ThirdLove allows you to wear—and wash—your bra for 60 days with the option of then donating it to charity or exchanging it for a better fit.
Managing editor Amy Roberts, who detests underwire bras, says ThirdLove's The 24/7 Seamless Stripe Wireless Bra feels "soft enough to sleep in." Of the bra that has over 48,000 thumbs-up reviews, she adds, "Its soft microfiber material is lined with the thinnest memory foam I've ever seen, just enough to provide a smooth shape and conceal nipple show-through." Our style editor, Amanda Tarlton, also recommends the brand's loungewear for its just-right fit that's not too tight or too loose.
6. Girlfriend Collective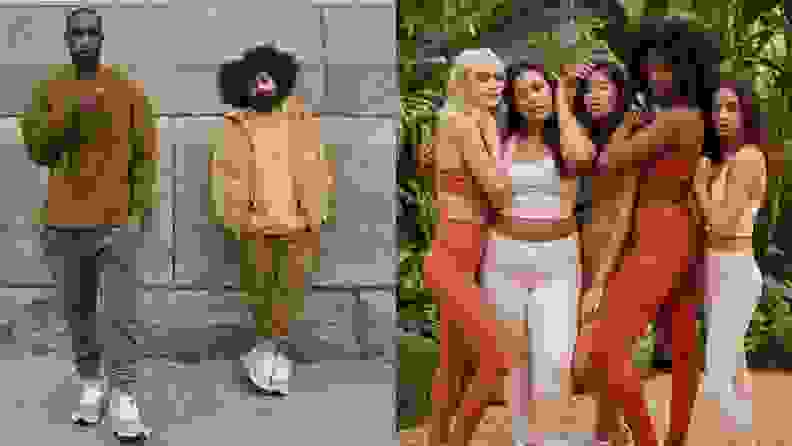 Ellie Dinh's Girlfriend Collective took off on social media thanks to its size-inclusive, stylish activewear and commitment to sustainability. The brand claims to have diverted nearly two million plastic water bottles from landfills, and has recycled them into a silky smooth polyester yarn used in its array of leggings, sports bras, and tanks. For even more of an incentive to shop at Girlfriend Collective, the brand offers a $15 store credit if you send back your used gear to be re-recycled into new garments.
Reviewed writer Liv Birdsall owns three pairs of the Float Seamless High-Rise Legging, which she likes for their thick, opaque material and wide and supportive waistband. The leggings have over 3,100 positive reviews and come in women's sizes XXS to 6XL.
7. Skims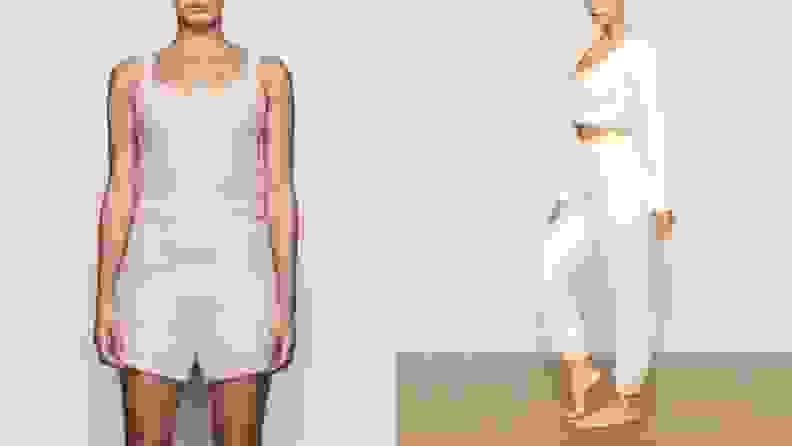 Kim Kardashian West is famous for more than just Keeping Up With The Kardashians. She's also the founder of Skims, the size- and skin tone-inclusive brand that carries pieces like tummy control bike shorts, knit loungewear made from stretchy boucle yarn, and cozy bralettes.
Of the Skims Smoothing Collection, our style editor, Amanda Tarlton, says the fabric is "thick enough that it feels durable and well-made yet lightweight enough that it feels breathable instead of suffocating." She adds that it's buttery soft against your skin, so you may never want to take it off.
8. Quay Australia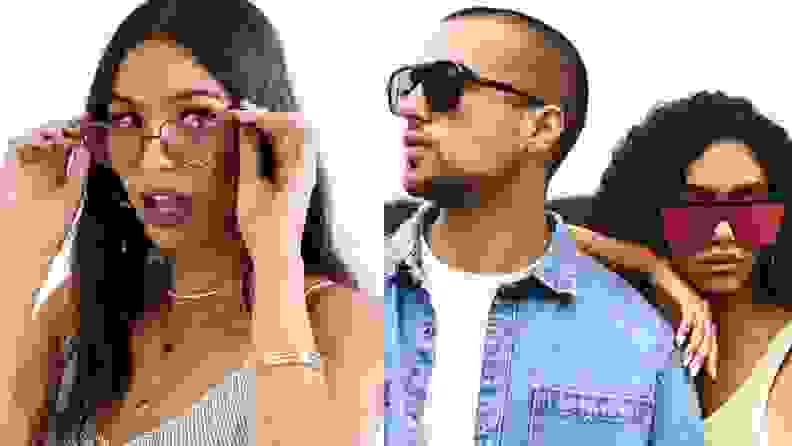 Quay is one of the best places to buy sunglasses with a plethora of affordable frames in all different styles that look high-end yet start at $55 a pair. There's a virtual try-on feature that lets you see how the sunnies will look on your face before you buy them. Born from mom Jodi Bricker's mission to encourage self-expression through accessories, Quay gives back to the community by donating money to social justice non-profits like the NAACP Legal Defense Fund and by offering college scholarships to Quay shoppers.
The Australian brand is popular for its celebrity collaborations with famous faces Lizzo—whose frames Reviewed writer Madison Durham bought and loved—and Saweetie, whose picks include bold and eccentric options from studded frames to pink ombre lenses.
9. Richer Poorer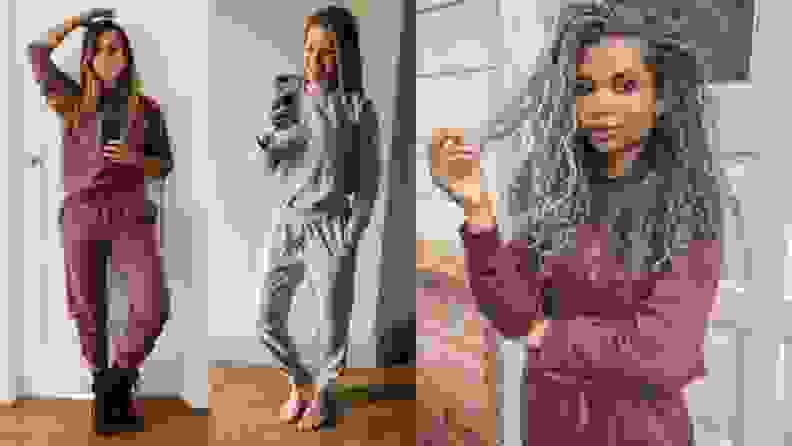 If loungewear has become your official uniform, you may want to consider Richer Poorer, which is owned by mom Iva Pawling. What started with the classic bralette has become a full WFH wardrobe, with color-coordinated sweatsuits, dresses, tees, socks, polos, and more.
Reviewed's style editor, Amanda Tarlton, swoons over the luxe, soft fleece fabric of Richer Poorer's popular sweat sets. She loved her first pair of joggers and matching pullover so much that she invested in a second set just a few weeks later.
10. Carbon38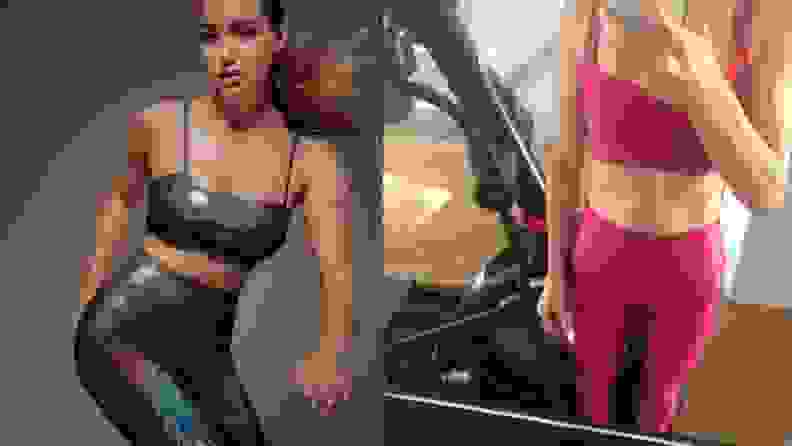 Upgrade your legging game with Carbon38, the playful athleisure brand owned and run by Katie Warner Johnson. Start with the core Takara line, which is rife with holographic, sparkly fabrics that stay put on your body during the most demanding of workouts. Then, move onto other female-owned activewear brands sold on the site, like Stella McCartney, Isabel Marant, and Ultracor.
One of our legging-obsessed writers says she'll only work out in the Carbon38 High Rise Full-Length Leggings, which are as pretty to look at as they are comfy to wear. "There's something about gliding these silky leggings onto my body that make me feel like a fitness goddess," she raves. "Their cut and liquid feel makes them incredibly flattering and, because of this, make me want to go to the gym even more."
11. Draper James
All of the pieces in Reese Witherspoon's Draper James line are flirty and feminine and reflect the Sweet Home Alabama actress' signature Southern charm. Think breezy floral dresses, chambray button-down shirts, and lightweight gingham robes.
Reese also released a collection of UV-blocking swimsuits with Land's End. Our style editor, Amanda Tarlton, owns one of the suits and likes that it has a timeless design and that it retains its shape even after multiple washes.
12. Outdoor Voices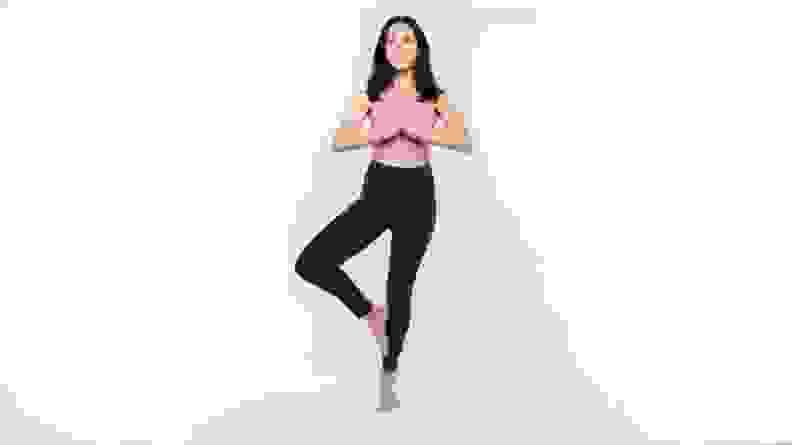 Outdoor Voices is an athleisure brand that hits almost every note: It's stylish, comfortable, and kind to the planet. Owned by Tyler Haney, the brand sells leggings and sports bras in a range of low-key muted tones and modern color-blocked designs. Outdoor Voices has committed to sustainability by using better-for-the-environment materials like recycled wool and recycled polyethylene terephthalate in many of its pieces and opting for recyclable packaging.
Our health and fitness editor, Sara Hendricks, says that if you're to buy one thing from Outdoor Voices, let it be the viral Exercise Dress, which has nearly 3,000 glowing reviews. She's also a fan of the highly rated TechSweat leggings, which she says wick away sweat and are lightweight and breathable.
13. Fabletics
Founded by Kate Hudson, Fabletics is one of the best-known names in activewear right now. You can go the a la carte route and mix and match the brand's leggings, joggers, sports bras and tanks, or you can opt for its subscription service, where you'll get 20 to 50% off everything and free shipping on orders over $49.95.
Reviewed staffer Rachel Moskovitz likes that Fabletics' quality is on par with Lululemon without the exorbitant price tag, enabling her to switch up her wardrobe at a moment's notice. "[The leggings] are so comfortable and flexible, and they pass the 'bend over and see if your underwear is showing through your leggings' test with flying colors," she explains. "They're great quality, and not to mention really cute."
14. Calia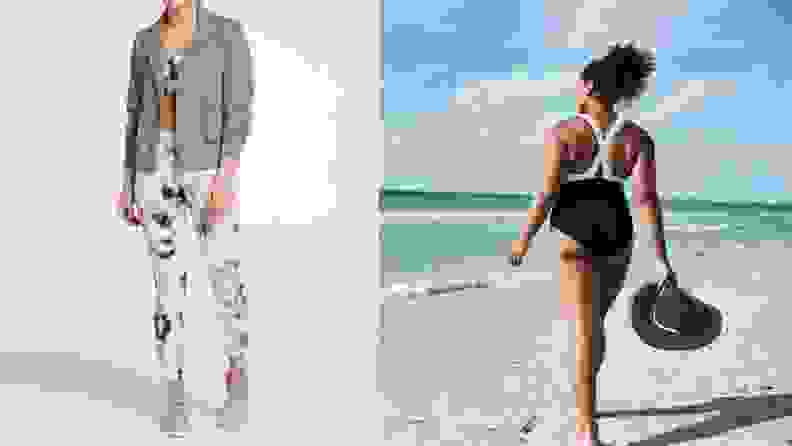 Carrie Underwood's activewear line, Calia, is full of functional and fashionable staples that you can wear regardless of whether you're pounding the pavement or soaking in a much-needed rest day. The brand offers an inclusive range of plus size clothing, chic fitness accessories, and summer-ready swimsuits, all at affordable prices.
Take it from this reviewer: "This line is so cool, and if it fits someone with my body shape, it can truly fit anyone. Everyone truly deserves to wear clothing that makes them feel amazing. I'm a fan!"
Shop Calia at Dick's Sporting Goods
15. Maison Miru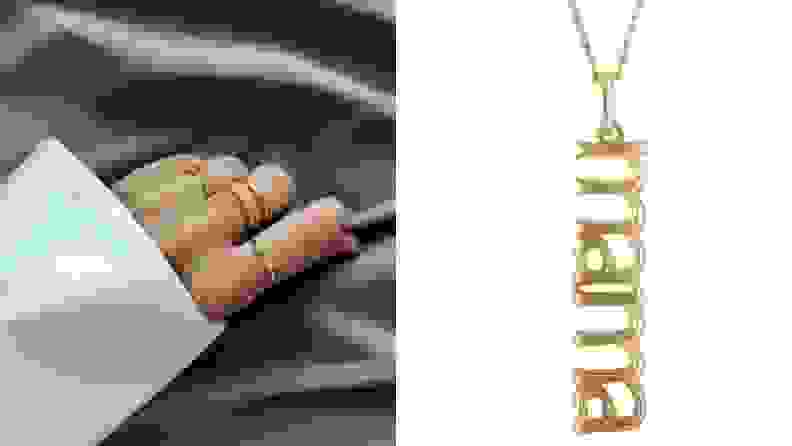 Maison Miru, owned by Trisha Okubo, is a direct-to-consumer jewelry brand that offers tons of great deals, most notably its frequent free earrings promotions. Between the dainty rings, whimsical necklaces and earring kits, Maison Miru provides the "jewelry building blocks (or grown up LEGOs)" of an accessory-drobe.
When Reviewed's health and fitness editor, Sara Hendricks, tried out stud earrings from the brand, she found that they hold up well despite frequent wear and don't irritate her ears. Thousands of other shoppers agree. "I love these studs!" one person gushes. "I have sensitive skin and these don't bother me one bit. Customer service is phenomenal. I just found my new favorite jeweler!"
The product experts at Reviewed have all your shopping needs covered. Follow Reviewed on Facebook, Twitter, and Instagram for the latest deals, product reviews, and more.
Prices were accurate at the time this article was published but may change over time.