Sony introduced two brand new Bloggie-series video cameras today at CES 2012, including a waterproof model, a first for the Bloggie line.
That camcorder, dubbed the MHS-TS22, will be shockproof, dustproof, and waterproof, with a 2.7-inch touchscreen display that operates underwater. The Bloggie Sport will be a 1080p video device, powered by an Exmor CMOS sensor, with 4 GB of internal memory, enough for 2 hours of HD footage. SteadyShot image stabilization will be included, along with a few other convenience features, such as a flip-out USB arm, HDMI output, and easy uploads to Facebook, YouTube, and other sites via PC or Mac.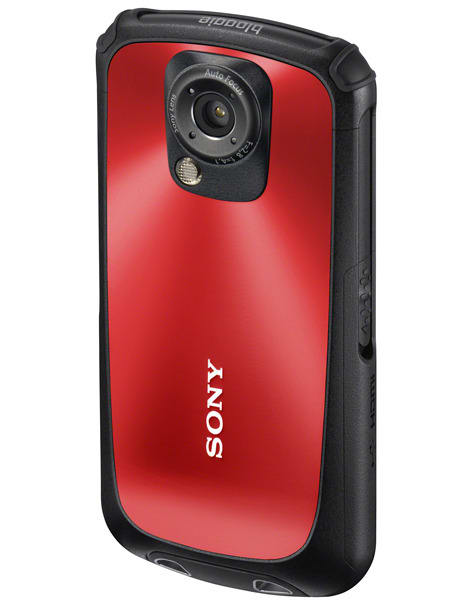 The Bloggie Sport will hit retail in February for around $180, and will be available in black, blue, or red.
Sony has also announced a more advanced HD video camera, called the Bloggie Live, or MHS-TS55. This will also be a Wifi-enabled camcorder, with live video streaming and wireless uploads to the Internet. The Bloggie Live will be slightly more expensive at approximately $250, but will offer the same 1080p video as well as 12.8 megapixel still photography. A capacitive 3-inch touchscreen will reside on the rear panel, and internal memory has been upgraded to 8 GB, enough for 3 hours of HD video.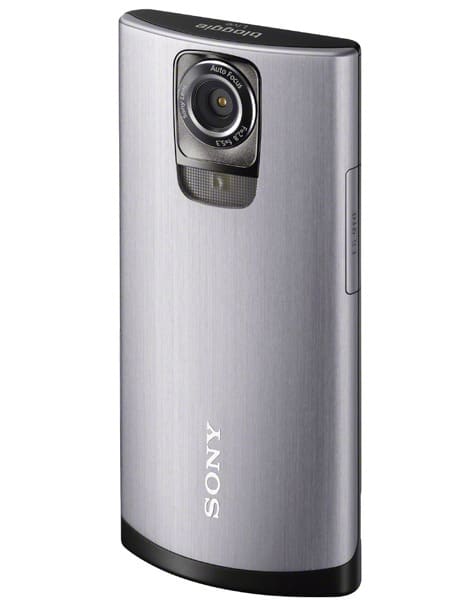 The same convenience features found in the Bloggie Sport recur in the Bloggie Live: flip-out USB arm for uploading or recharging, HDMI output, and both PC and Mac compatibility. It's likely the same Exmor CMOS sensor will be used in this model too. The Bloggie Live will be available this month.
CamcorderInfo already completed a full review of the Bloggie Live, so be sure to click here for much more information.
{:{PhotoGallery article.attachments}:}