Front
---
The LG 32LH20's front bezel is about two inches wide and is glossy black, with an LG logo beneath the display. At the bottom right you's see a small protrusion with a light that glows red when the television is in standby and blue when it is turned on.
Back
---
On the back of the LG 32LH20 you'll find all of the ports for the television, grouped to the right of center. You'll also find mounting points for putting the 32LH20 up on a wall and the A/C out. For information about the ports on the back of the 32LH20 see our Connectivity section.
Sides
---
The left side of the LG 32LH20 has so significant features. On the right side you'll find the on-tv controls.
Stand/Mount
---
The LG 32LH20's stand is a glossy black half circle that rotates about 20 degrees to either side.
Controls
---
The on-tv controls are found on the right side. From the top you have Channel up/down, Volume up/down, Enter, Menu, Input and Power.
Remote Control
---
The LG 32LH20 has a small and nondescript remote, in matte black. There's a large directional pad towards the bottom, with volume, channel and number pad arranged above it.
In The Box*(7.5)*
---
The LG 32LH20 ships with a remote, including batteries, a cleaning cloth and both paper and CD manual. The television does require some setup out of the box as you have to connect the display to the stand. This is a simple process and only requires a single person.
Aesthetics*(5.0)*
---
The LG 32LH20 is nothing to shout about from the looks department, but it's not an ugly television either. If you don't mind glossy black you'll have no problem with the 32LH20's looks. There's even a small element of style with the wave-like protrusion for the indicator lights at the bottom right.
Black Level*(7.27)*
---
We measured the LG 32LH20's black level at 0.14 candelas per meter squared (cd/m2), which is above average performance, and compares well with other models, as you can see from the chart below. We're particularly happy to see this kind of black performance from a lower-end model in the LG lineup, you can see that it did far better than the higher-end LG 37LH55, which surprises us. The 32LH20's deep blacks will allow the television to provide more detail in dark scenes.
Peak Brightness*(8.34)*
---
The LG 32LH20 put up an almost exactly average performance in our peak brightness test, with a measured brightness of 302.36 cd/m2. You can see below that compared to its competitors the 32LH20 sits right around the middle, as you would expect. Not nearly as bright as the Samsung LN32B360, but brigther than the Sony KDL-32L5000. From a practical standpoint 300 cd/m2 is plenty bright for almost any situation.
Contrast*(7.36)*
---
As contrast is basically the difference between the darkest black and the brightest whites you may have gathered from our previous two sections that the LG 32LH20 performs reasonably well here, and you'd be right. The 32LH20's contrast ratio is about 2160:1. Although slightly below average, it's about the same as the Sony KDL-32L5000, and far better than the LG 37LH55, which you can see below. It doesn't quite match up to the excellent standards of the Samsung LN32B360, but for an entry-level HDTV it should provide a wide enough range of contrast to ensure that you get clear differences between gradiations of light and dark, which is what you want.
Tunnel Contrast*(9.94)*
---
In this section we look at what happens to the LG 32LH20's black level as we take the total amount of black on the screen from 100% to 5%. The 32LH20 holds up pretty well, with only minimal variance across the range. This is important as it ensures that you're not going to lose those deep blacks, even if only a small portion of the screen is dark.
White Falloff*(9.99)*
---
This is the opposite of our previous test, here we look at how well the peak brightness holds up as we go from a 100% white screen to a 5% white screen. Once again we don't want to see a drop off in brightness as this would mean you lose contrast ratio when there's not a lot of bright areas on the display. Thankfully the LG 32LH20 didn't show any sign of this, with the peak brightness staying rock solid across the range, as you can see form the chart below.
Uniformity*(9.0)*
---
Here we look at how uniform the LG 32LH20's display is when viewing an all black or all white display. We were very impressed with the 32LH20's performance here. Normally all televisions have a certain amount of uneveness in lighting across the display, particularly at the corners and along the edges. With the 32LH20 this effect was almost undetectable, making it one of the most uniform displays we've ever seen.
Greyscale Gamma*(7.66)*
---
A television's gamma reflects the curve along which it shifts from light to dark. Ideally a television will have a gamma between 2.1 and 2.2. The LG 32LH20's gamma curve was 2.59, which is slightly above this ideal range. What it means in practice is that the 32LH20 will be a bit more aggressive in transitioning from dark to light than we would want, but given the 32LH20's deep black level and decent brightness this should not cause any significant problems.
Resolution Scaling*(5.27)*
---
The LG 32LH20 is a native 720p television, which means it can display 720 lines from top to bottom. Content comes in a wide range of resolutions, however, and in this section we look at how well the 32LH20 handles those other resolutions.
480p*(7.8)*
This is the resolution used by standard definition television, so normal broadcast TV, as well as DVDs. The 32LH20 did a reasonable job with this standard definition content. About 2% of the display was cut off at every edge, a phenomenon known as overscan. We also saw some problems reproducing complex patterns, but found the legibility and resolution were fine.
1080i*(3.5)*
The LG 32LH20 had significant problems with 1080i content. This format has 1080 lines from top to bottom, but unlike the 1080p format we discuss below it does not display all of those lines at once, instead alternating between two sets of 540 lines and interlacing them. On the LG 32LH20 we found that there were significant problems with complex patterns, known as moire patterns. Legibility was also very poor, we had to get up to 12 point to be able to read anything, and even then there were problems. Finally there were major problems display fine detail in resolution. This is a concern because 1080i is the standard used for most broadcast HD content, both over the air and from your cable box.
1080p*(4.5)*
The 32LH20 had many of the same problems with 1080p content that we saw with 1080i content above, ableit to a lesser extent. This is likely due to the fact that unlike 1080i, 1080p content is not interlaced together, which makes it easier for the television to process. We still saw significant moire patterns, however, much more than we would find acceptable, and while legibility was a bit better, it was still poor. We also saw the same problems with resolution. 1080p is usually only found on Blu-ray discs, so if you're looking for a television to go with your new Blu-ray player we'd avoid the 32LH20.
Color Temperature*(9.5)*
---
Anything that emits light produce tht light at a certain temperature, which can range from warm to cool. Most televisions allow you to adjust the color temperature between several settings, to suit your preferences. Whatever color temperature you choose, what you don't want is for that color temperature to vary as the content on your television screen changes, as this can cause a reddish or bluish cast to appear where you don't want it. in this test we look at how stable the LG 32LH20's color temperature is. Below you can see a graph of the color temperature as we went from a white to a black screen.
You can see that the color temperature stays very stable across the vast majority of the greyscale, with only a slight variance appearing at the dark end, which is not uncommon. This is pretty close to ideal, and you won't have to worry about getting a strange cast to your content when watching it on the LG 32LH20.
RGB Curves*(8.49)*
---
All the colors produced by your HDTV are created by mixing red, green and blue, making the accuracy of these colors very important. In this test we take a look at how well the LG 32LH20 reproducing each of these across the intensity range from dark to bright. Blow you can see the curves for each of the three colors, which have been normalized.
You can see that the LG 32LH20's curves are relatively smooth. There also isn't very much of what we call peaking, which is indicated by by a plateau at the top of the curves. Peaking is a problem as it indicates that the television can't make any more adjustments in the color as it reaches the bright end of the curve, which can lead to loss of detail in bright areas. This isn't a concern with the 32LH20.
Below you can see the 32LH20's color curves displayed as a gradient and compared to an ideal, as well as our three comparison televisions.
Color Gamut*(7.63)*
---
In order to ensure that the colors you see from content is the same regardless of the television you are viewing it on all HDTVs must meet an international guideline for color gamut known as Rec.709. In this test we look at how well the LG 32LH20 matched this standard. Below you can see a graph of our results, with the 32LH20's color gamut graphed against Rec.709.
You can see that the 32LH20 did a good job, with only a small amount of error in the reds and greens. The error we saw was significantly less than the average HDTV. Below you can see the actual color coordinates that we measured.
Motion Smoothness*(5.38)*
---
As it is near the bottom of LG's LCD lineup the LG 32LH20 lacks the higher refresh rates that tend to improve motion performance. As such we saw some significant motion blurring when viewing moving faces, colored blocks and patterns. That said, the motion blurring wasn't as bad as we might have imagined. Yes, fine detail was lost in the moving face, but it didn't turn into a complete blurry mess as we've seen on some other HDTVs, for example we could still easily make out the features of the face. There was significant trailing behind the colored blocks, however.
Motion Artifacting*(4.63)*
---
Artifacts are things that appear on your screen that should not be there, and are usually the result of problems with processing. The LG 32LH20 had some significant problems with motion artifacting. We saw an obvious rolling shutter effect, where white areas or complex patterns appeared to be moving up and down. We also saw some objects significantly warped by motion, with a stairstep effect appearing along the moving edges.
3:2 Pulldown & 24fps*(5.5)*
---
3:2 pulldown is the process by which a television takes broadcast content that arrives at 60 frames per second (fps) and converts it into 24 fps content. This is used to give you the film-like effect you want when watching movies. The LG 32LH20 has some problems with this process. We noticed some bright leading edges and shuttering with moving patterns as well as a 'crawl' effect. If you have content that arrives natively at 24 fps, such as from a DVD or Blu-ray, the LG 32LH20 is able to handle that.
Viewing Angle*(2.86)*
---
The LG 32LH20's viewing angle is poor, very poor. We saw the contrast ratio of the screen fall below 50% at an angle of only 14 degrees from center, for a total viewing angle of 28 degrees. This means that if you're not sitting directly in front of the screen you won't be getting a very good viewing experience. This means the LG 32LH20 is not a good choice for a large room where people will be viewing the television from a variety of different angles. Below you see a comparison of the LG 32LH20 with some other HDTVs. You can see that the 32LH20 is the worst performer amongst the lot, and none of these other televisions have what we would call impressive viewing angles as it is.
Reflectance*(4.0)*
---
The LG 32LH20's display is very reflective. We were able to make out the entire dot pattern of our test light when it was shone on the screen. We did not see a lot of diffusion and this means lights that aren't placed properly will be very distracting when viewing content on the television.
Video Processing*(3.5)*
---
As with all televisions the LG 32LH20 offers several different video processing features that are meant to improve picture quality in certain situations. In this section we look at each of those while watching low quality broadcast television and try to ascertain whether there is any visible impact.
Calibration
---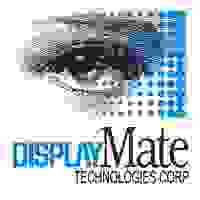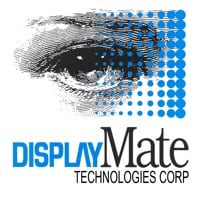 In order to ensure that we test televisions at their best we take the time to calibrate them. We do this using DisplayMate software, which is the same tool used by many television manufacturers. We have worked with the founder of DisplayMate to ensure that we have an appropriate calibration process. Rarely are HDTVs properly calibrated out of the box. You can pay someone to come to your home and calibrate the television, or you can use our settings, which we list below. We should note, however, that these settings may not be perfect for every viewing environment. In particular you should note that the Backlight setting can often be turned down significantly, especially in darker viewing environments.
Video Modes
---
Like all televisions the LG 32LH20 offers a variety of different video modes, in this case more than average. We have to admit we find the description of the vivid mode to be refreshingly honest. We also appreciate the presence of the Expert mode, which gives you access to a variety of advanced features.

Ergonomics & Durability*(6.85)*
---
Unlike some of the other remotes we've seen the LG 32LH20's remote is small and simple, which we like a lot. It sits comfortably in your hand, with a curved back and an indentation for your forefinger to sit in. It would have been nice to see some padding or soft touch finish, but instead you get hard plastic all around, which does make it a bit easier to drop. The balance is excellent, with the remote balanced perfectly with your hand at neutral and your thumb over the directional pad. What's more the small size and weight man that even if you shift your hand a bit to access other controls you don't lose your balance. The button on the remote are made of soft plastic, and provide good key travel, but they could use a bit more tactile feedback. There's also no backlight for the buttons.
We have to say that we found ourselves liking the LG 32LH20's remote quite a bit. It's obviously a remote for a lower-end television, but frankly LG could do a lot worse than adding some features like a backlight and soft touch finish to this basic design and using it for all their televisions.
Button Layout & Use*(7.20)*
---
To complement a good overall design the LG 32LH20's remote also does a good job of laying out the controls. With your hand at neutral you have easy access to the directional pad, menu button and volume and channel controls. Thanks to the remote's overall small size even those with small hands should have no trouble accessing these buttons. To access the number pad and buttons above it you do need to shift your hand a bit, but once again the small size is in the 32LH20 remote's favor as the shift required is minor. The labeling on the controls is clear and easy to understand, and we were happy to see that the remote could control the television from a very oblique angle.
Programming & Flexibility*(1.0)*
---
Unfortunately the LG 32LH20 cannot be used as a universal remote. It does support LG's proprietary SIMPLINK technology, which allows the remote to control other LG devices connected to the 32LH20 via HDMI. We're not big fans of such proprietary technology, and are only awarding a single point for it.
Input Ports*(4.5)*
---
The LG 32LH20 has ports located only on the back of the television. Here you will find two HDMI inputs, the RF input for antenna or cable, one component and one compsite video input with associated analog audio inputs. You will also find a VGA input for connecting the television to your computer, along with a 3.5mm audio input for connecting computer audio to the TV. There are also two service ports on the back. Missing is an S-video input, which we're finding many manufacturers are leaving off newer televisions.
Output Ports*(1.0)*
---
The only output port on the LG 32LH20 is the optical audio out found on the back of the television. Unlike most HDTVs there is no analog audio out, although we are finding that newer televisions are leaving this option out in greater numbers.
Other Connections*(0.0)*
---
There are no additional connectivity options on the LG 32LH20.
Media*(0.0)*
---
The LG 32LH20 does not have any media connetivity features like a USB port or memory card reader.
Placement*(7.5)*
---
All of the ports on the LG 32LH20 are located on the back, in a large grouping just right of center when viewing the back. The ports are well labeled, but we do wish that there had been some ports arranged on the side of the television for easier access. That said the 32LH20's small size and rotating stand do make getting to the ports on the back relatively easy, but if you have it mounted on a wall they will be much more difficult to access.
Audio Quality*(6.0)*
---
The speakers on the LG 32LH20 did a reasonable job. Audio was clear, without any distortion, but it did lack a bit of depth. The simulated surround sound feature added a slight amount of depth, but it wasn't very noticeable. For people who aren't audiophiles the 32LH20's built-in speakers should be fine. Those who really need high quality audio will want to invest in a set of external surround sound speakers.
Menu Interface*(7.0)*
---
The LG 32LH20's menu interface is the same as we've seen on other LG televisions. The first interface you see when you press the menu button is an array of six icons on the screen that give you access to six different menu interfaces.
Selecting one will take you to a more familiar tabbed interface with the menus arrayed along the left and the menu options on the right.
The LG 32LH20's picture menu is particularly well equipped, with advanced options allowing you to control things like gamma, and directly control RGB. There are also two 'expert' presets, giving advanced users access to features that most regular users probably won't need. The other menus available are Channel, Audio, Time, Option and Lock.
Manual*(6.0)*
---
The LG 32LH20 ships with two manuals, one thinner paper version that helps you setup the television. If you need more information, you'll need to access the complete manual on the included CD. This electronic version of the manual is very complete, with informationa bout all of the televisions features. You can find the LG 32LH20's manual online here.
Formats*(6.0)*
---
The LG 32LH20 is a 720p television, meaning it has a lower resolution than the highest quality 1080p HDTVs, although it does still qualify as high definition. The television is capable of displaying 1080p content, albeit with some issues. See our section on Resolution Scaling at the bottom of the Blacks & Whites section. The television does support the 3:2 pulldown process for creating a film-like effect, as well as supporting true 24fps content.
Photo Playback*(0.0)*
---
The LG 32LH20 does not support playback of photos from a USB drive or memory card.
Music & Video Playback*(0.0)*
---
The LG 32LH20 does not support music and video playback from a USB drive or memory card.
Streaming Playback*(0.0)*
---
The LG 32LH20 cannot connect to the internet directly to access streaming content.
Other Media*(0.0)*
---
There are no additional media features on the LG 32LH20.
Power Consumption*(9.41)*
---
The LG 32LH20's power consumption was very low, as you might expect from such a small HDTV. Calibrating the screen to a peak brightness of 200 cd/m2 we found the 32LH20 used an average of 60.9 watts of power in our test. Below you can see the results with the backlight turned all the way up and all the way down, as well as our estimates for annual operational cost.
The LG 32LH20 is typical of 32-inch televisions, as you can see below as we compared it to other HDTVs. Only the 37-inch 37LH55 performs significantly worse than the 32LH20.
Value Comparison Summary
---
Both the LG 32LH20 and the Samsung LN32B360 retail for around $500 and are 32-inch with 720p resolution. So any difference in value is derived from their performance. In this area they are both quite evenly matched. The Samsung LN32B360 offers significantly better contrast ratio, but the LG's performance in this area is not poor. The 32LH20, by contrast, offers slightly better color performance, but the difference is slight. We'd lean towards the Samsung model as the better value here, but only by a hair and both are quite capable 32-inch HDTVs.
Blacks & Whites
---
This is the major area where the Samsung LN32B360 performs significantly better than the LG 32LH20, with both deeper blacks, brighter whites and a consequently wider contrast ratio. That said the 32LH20's performance in this area is quite adequate, so this is a difference between a good television and a better one, rather than a poor one and a good one.
Color Accuracy
---
Both televisions provided solid color temperature and accurate reds, greens and blues, however the LG 32LH20 had a slight edge in both these areas. In addition the 32LH20 performed significantly better in matching the industry standard color gamut than the Samsung LN32B360.
Motion
---
Neither of these televisions offer higher refresh rates for improved motion, but both did an adequate job with motion blur. The LG 32LH20, however, showed significantly more artifacts with moving objects.
Viewing Effects
---
Both televisions have very poor viewing angles, with the LG 32LH20 slightly worse than the Samsung LN32B360.
Connectivity
---
The two televisions have very similar connectivity options. They both have 2 HDMI inputs and one each component and composite video inputs. Neither has an S-Video port and both have a VGA input and digital audio out. The Samsung LN32B360 does slightly best the LG 32LH20 by adding a dedicated analog audio input for the HDMI inputs and an analog audio out.
Other Comparisons
---
There are no other significant differences between the two televisions.
Value Comparison Summary
---
The LG 32LH20 and the Sony KDL-32L5000 are quite evenly matched. Both televisions retail for around $500, both features 720p resolution and 32-inch LCD displays. As such, with our previous comparison, the difference here comes down to performance. Here the difference really falls in the favor of the LG 32LH20 as it offers significantly better color performance and slightly better motion performance. Blacks, whites and contrast are comparable between the two. The Sony model does offer better connectivity options, with an extra HDMI input and an S-video input, but unless that connectivity really matters to you we'd lean towards the LG 32LH20 as the better overall value.
Blacks & Whites
---
Performance here was well night identical between the two televisions. Both posted good, but not great, black levels, while the LG 32LH20 had a slight edge in peak brightness, and a similarly slight edge in contrast ratio. Both of these televisions do a solid job here, however, and neither's performance is a reason to favor one over the other.
Color Accuracy
---
This is an area where the LG 32LH20 outperformed the Sony KDL-32L5000 across the board. We particularly note the problems we saw on the Sony model with color temperature, something that was absolutely not a problem on the 32LH20.
Motion
---
The LG 32LH20 is not a star performer in this area. The motion blur is obvious, but could be worse and we noticed significant problems with motion artifacting. The Sony KDL-32L500, however, performed worse in both areas.
Viewing Effects
---
This is an area where the Sony KDL-32L5000 performed significantly better than the LG 32LH20, with a significantly better viewing angle. This is more of a highlight of the 32LH20's poor performance in this area, however, rather than praise of the Sony's perormance as it remains below average.
Connectivity
---
Another area where the Sony KDL-32L5000 offers significantly better features than the LG 32LH20. You get an extra HDMI port, an S-Video port, an extra component input and an analog audio out compared to the 32LH20. If you have a lot of devices that need to be connected to your television this is an area where the Sony model is the clear winner.
Other Comparisons
---
The LG 32LH20 offers significantly better audio performance from the built in speakers than the Sony model.
Value Comparison Summary
---
Right off the bat the LG 37LH55 offers several obvious benefits over the LG 32LH20. First of all it's larger, 37-inches versus 32-inches. It also offers a higher resolution display, 1080p versus 720p, and it sports LG's 240Hz refresh rate, for significantly improved motion performance. Something we saw the proof of in our testing. The LG 32LH20 does offer several benefits over the 37LH55, however. The most significant of these is a much better black level, which translates to a contrast ratio almost twice that of the 37LH55. It also produced better colors. Given that the 37LH55 is more than twice the price of the 32LH20 at $1100, we lean towards the LG 32LH20 as the better value here. Especially when you consider that you can find televisions in the $1100 price range with significantly better overall performance than the LG 37LH55.
Blacks & Whites
---
This is the area where the LG 32LH20 offers the most obvious benefit over the 37LH55. You can see below that the 32LH20's significantly better black level produces a contrast ratio almost twice that of the other model. This means you will get better detail in the darks and higher contrast across the board. This is a major benefit of the 32LH20 over the 37LH55.
Color Accuracy
---
Another area where the LG 32LH20 performs better than the LG 37LH55 is in color accuracy. The 37LH55's performance wasn't poor, just average, but the 32LH20 offers excellent performance in this area. This means you will get more stable and accurate colors with the 32LH20 than you would have with the 37LH55.
Motion
---
Here you really see the impact of the LG 37LH55's 240Hz refresh rate as it produces significantly less motion blur than the LG 32LH20. It also did a much better job controlling motion artifacts, things that appear on your screen that should not be there.
Viewing Effects
---
Neither television performed well in the viewing angle department, but the LG 32LH20 performed particularly poorly. Don't expect to get good picture quality out of either television from oblique angles, however.
Connectivity
---
The LG 37LH55 offers significantly better connectivity options than the LG 32LH20, with more of everything and a USB port for viewing photos and listening to music to boot.
Other Comparisons
---
As we mention above the LG 37LH55 offers media capabilities via the built-in USB port that the LG 32LH20 does not.
LG LH20 Series
---
LG's LH20 series of televisions is their entry-level range of HDTVs. There are five models in the series, ranging from 22 inches to 42 inches. All models sport 720p resolution, which is lower than the 1080p resolution you get with more expensive HDTVs. They all have limited connectivity options, with only 2 HDMI ports. All the manufacturer suggested retail prices fall under $1000, however, and you can usually find them at a discount from a retailer.
Meet the tester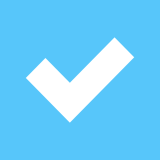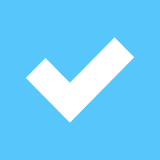 Alfredo Padilla
Editor
Alfredo Padilla is a valued contributor to the Reviewed.com family of sites.
Checking our work.
We use standardized and scientific testing methods to scrutinize every product and provide you with objectively accurate results. If you've found different results in your own research, email us and we'll compare notes. If it looks substantial, we'll gladly re-test a product to try and reproduce these results. After all, peer reviews are a critical part of any scientific process.
Shoot us an email